04-11-2023, 07:23 PM
£22,000 Volkswagen ID 2 gives blueprint for cheap electric cars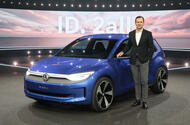 "We have to make a car that's affordable and entry," said Volkswagen boss Thomas Schäfer
Volkswagen's cost-cutting strategy relies on reducing model variants, sharing parts and maximising scale
The Volkswagen Group is getting serious about cheaper EVs, first with a small hatchback dubbed ID 2 that we're promised will be sub-€25,000 (£22,000) when it arrives in 2025, then with an even cheaper car costing less than €20,000 (£17,500).
"That is the real Champions League," Volkswagen brand boss Thomas Schäfer said of the entry EV at a recent event to unveil the ID 2all concept that previews the Polo-size electric hatchback. "We have to make a car that is affordable and entry." The timescale for that car, he said, was between 2026 and 2027.
But how can the VW Group hope to sell a car as cheap as an entry-level ICE supermini when the battery costs are as high as they are? 
Before it can, VW has fit together a giant jigsaw puzzle that links a battery supply chain, production scale, a cheap platform and a high-tech factory.
"To get a car below €25,000 that has no compromises with safety and range is literally impossible at the moment," Schäfer said. Right now, the Volkswagen e-Up city car costs from €29,995 (£26,000) in Germany yet has a range of just 159 miles. Clearly, VW has to improve on that, first with the €25,000 ID 2 and then with the model potentially called the ID 1, expected to replace the e-Up.
The €25,000 car is the easier target, and VW is well on its way to making that happen. It will use a cheaper version of the MEB platform, switched from rear-wheel-drive to front-wheel-drive and called MEB Entry. 
The scale effect (building enough of them to drive down costs of parts, labour etc) is taken care of by the fact that the ID 2 will be built alongside the similar Cupra Urban Rebel at the Seat plant in Martorell, Spain, while a second related pair of models for VW and Skoda will also be built in Spain at VW's Pamplona factory (home of the Polo).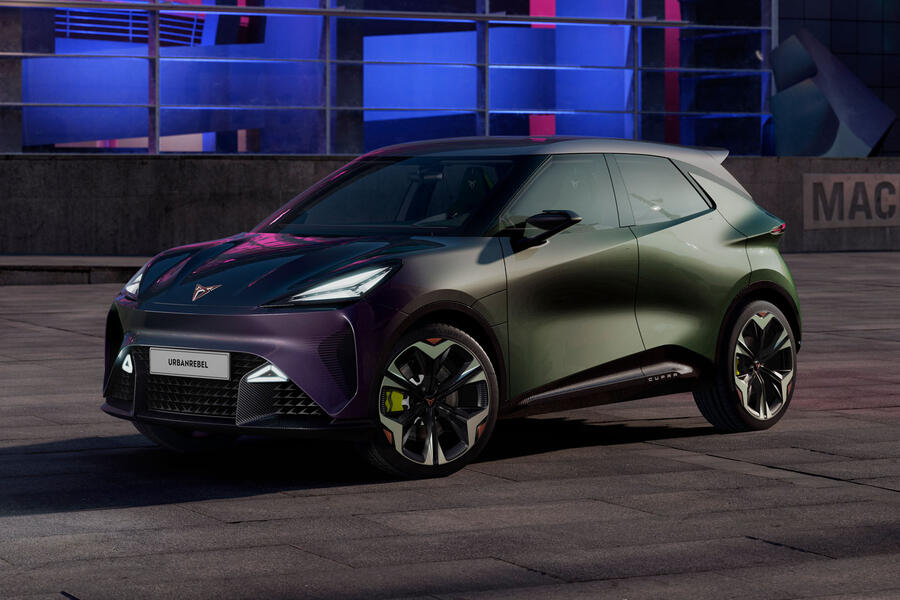 With both lines planned for 150,000 vehicles each, that's 300,000 capacity annually for cars with very similar underpinnings. Although they will look outwardly different at launch, 50% of the parts will be shared between models, VW's head of manufacturing, Christian Vollmer told Autocar Business. "With the high scaling effect of those four cars, we will bring down the cost to less than €25,000," he said.
The sub-€25,000 promise has a sleight-of-hand element, because only the ID 2 hatchback will start from that target price, Schäfer said at the concept unveiling. The Urban Rebel is a more premium model, thanks to its more sporty agenda, while the second VW and the Skoda will be SUVs, which also command a higher price. Schäfer hinted at a GTI version of the ID 2 as well, pushing average prices higher and helping VW achieve its 6% profit-margin target.
Then there's the production simplicity arising from reduced options and variants. This has been a common theme for EVs as manufacturers try to push down prices and the ID 2 will be the same. "The Polo today has 110 million different combinations. That's crazy," Vollmer said. That will be reduced to mere "hundreds" for the ID 2, he added.
The battery for entry-level models will be lithium-iron-phosphate (LFP), a cheaper and more robust chemistry popularised for cars by Chinese makers. They will be built for these models by the VW Group itself at its planned new battery factory in Valencia, Spain, with initial batteries coming from another VW battery plant at Salzgitter, Germany.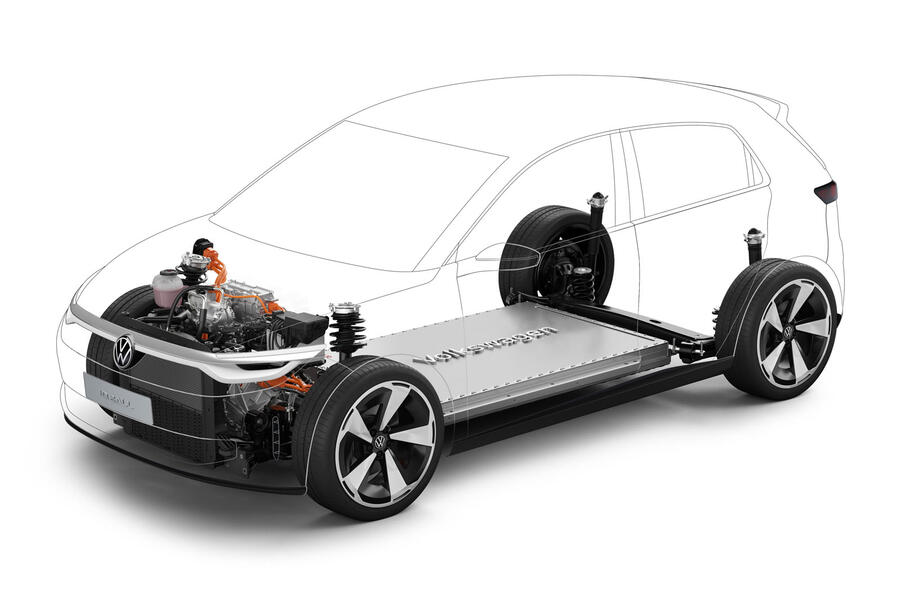 Cars with LFP batteries will travel less far on a charge than the claimed 304 miles for the longest-range model, which will use nickel-manganese-cobalt (NMC) chemistry, but should reach 200 miles. 
Both chemistries will be incorporated into VW's new Unified battery, which VW touts as another weapon in the battle against EV prices. "We're going to scale the new Unified cell across all models, factory by factory. That will give us a real cost advantage," Schäfer said. "We think it's going to be the industry standard going forward."
LFP chemistry will also power the ID 1, Schäfer said. But this is trickier. LFP is less power-dense than NMC, so you need to package the battery well or you won't fit enough cells on board for an adequate range. This is Dacia's problem with the Spring electric city car, which is too space-constricted to use LFP, despite being made in China, where LFP battery suppliers are currently concentrated.
Fitting LFP batteries in order to reduce the final price while still giving a decent range on a car costing less than €20,000 is a platform-design challenge. This won't be another chop of the MEB platform but will instead be all-new. VW could even partner with someone, much in the same way BMW has done with Great Wall Motor for the platform of the new Chinese-built electric Mini Cooper. 
"Either you solve the riddle with scale, downsize the battery, or you go partnering and scale it even more. It's not clear yet," Schäfer said.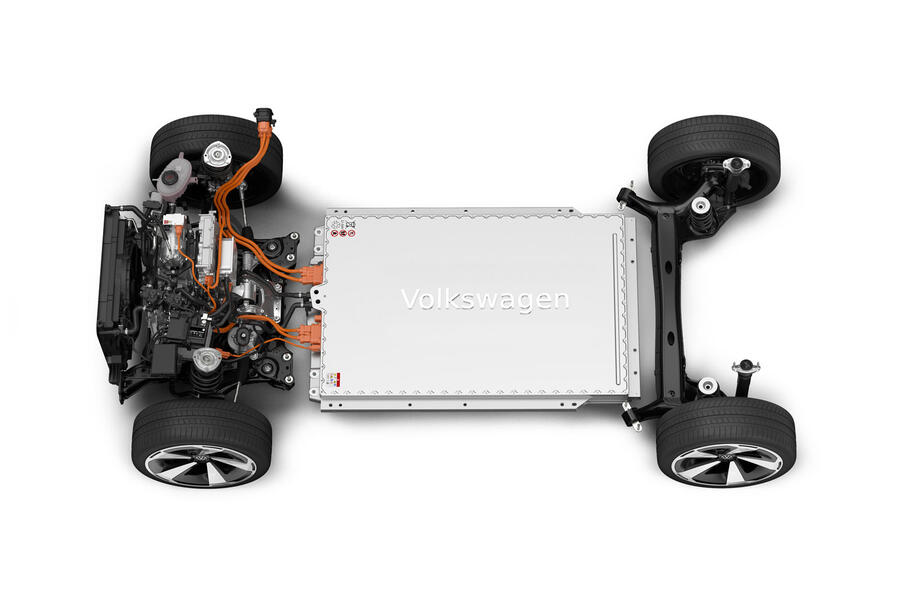 VW's volume-brand division, headed by Schäfer, currently has four working groups reporting to him regularly to crack the riddle. One of them, led by Skoda, is looking at developing a low-price EV for India, where Skoda has VW Group responsibility for building cars cheap enough to satisfy that famously cost-conscious market.
However, cars sold in Europe will probably be made in Europe too, Schäfer said. Where to locate that plant is less important than the speed at which they're made. "It doesn't matter where you produce the car: Germany, southern Europe, eastern Europe. What matters is that you make it in a maximum 15 hours, maybe less," Voller said.
That speed requires high factory automatisation – ie more robots – so that when the wage bill is divided up per car, it's a lot lower than if you built fewer cars built by more people. You also need to look at the battery size, parts supply chain and CO2 footprint both inbound and outbound. "Where I produce the car is on page two," Voller said.
https://www.autocar.co.uk/car-news/busin...ctric-cars