03-22-2023, 12:14 AM
2023 Audi Q6 E-tron to bring 372-mile range
Audi Q6 E-tron will share its underpinnings with the upcoming electric Porsche Macan
New model will rival the Mercedes-Benz EQE SUV and is based on the Premium Platform Electric
Audi will kick off a full-scale assault on the premium electric car market later this year when it introduces the Q6 E-tron, a rival to the Mercedes-Benz EQE SUV.
One of more than 20 new models the brand plans to launch by 2025, the Q6 E-tron is underpinned by the new Premium Platform Electric (PPE) architecture co-developed with Porsche, which will be used by the Macan EV. 
It promises a 372-mile (600km) range, confirmed to Autocar by technical development boss Oliver Hoffmann. PPE allows a charging rate of up to 270kW thanks to its 800V technology.
Full performance figures for the Q6 E-tron have yet to be released, but the Audi A6 E-tron concept packs a claimed 463bhp and 590lb ft from its dual-motor, four-wheel-drive powertrain.
The Macan boosts this to 603bhp and more than 703lb ft thanks to new permanently excited electric motors using a 'double V' magnet arrangement. However, this technology may be reserved for Porsche, or for a future 'RS' variant of the Q6.
Previously planned to launch last year, the Q6 E-tron will be revealed in the second half of this year, hitting the market by the start of 2024.
This will be followed by the launch of a coupé-SUV version (Sportback, in Audi nomenclature). This is expected to trade some practicality and affordability for a more fashionable and aerodynamic body shape, yielding a slight boost in range.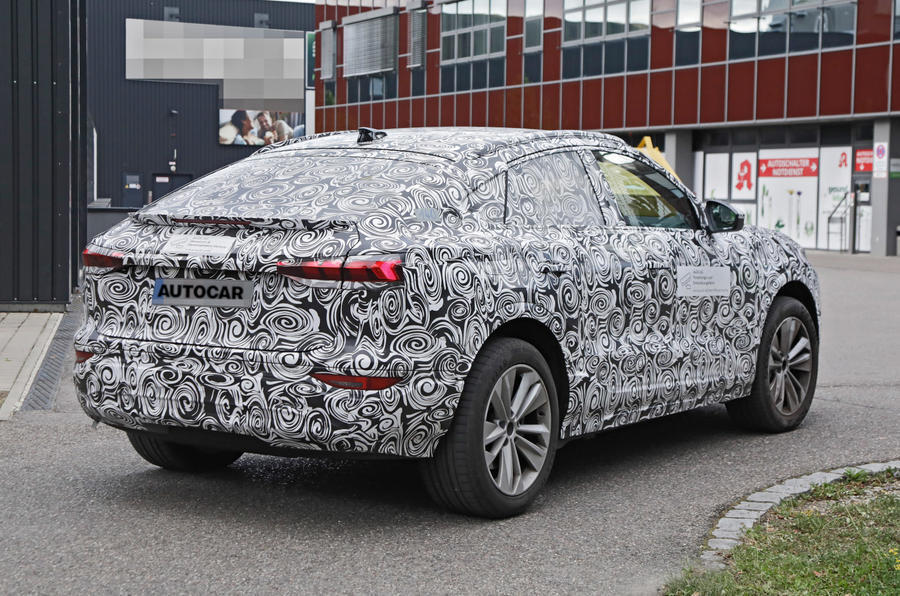 Given the Q6 E-tron will be sandwiched between the Audi Q4 E-tron (currently priced from £50,625) and the recently launched Q8 E-tron (from £67,085), it is expected to start around the £60,000 mark.
It will also be the first electric Audi to be built at the brand's historic Ingolstadt factory, which currently produces the Audi Q2, Audi A3, Audi A4 and Audi A5.
https://www.autocar.co.uk/car-news/new-c...mile-range