07-31-2023, 01:32 AM
2023 Munich motor show: everything you need to know
Mercedes-Benz will show a new concept hinting at an entry-level EV due on sale next year
Europe's biggest motor show will return in September with big unveilings from BMW, Mercedes, Renault and more
The biennial Munich motor show will return on 5 September, and it's shaping up to be one of the busiest and most important European automotive events in recent memory. 
Germany's biggest brands are set to reveal their latest innovations in front of their home audience, and a raft of other big European names are primed to take the stage with crucial new concepts and long-awaited production cars. 
BMW has already confirmed it will show a new concept previewing the Neue Klasse electric cars due in dealerships from 2025.
Never one to be overshadowed, Mercedes-Benz will showcase a new concept hinting at a C-Class-sized entry-level EV that's due on sale next year. 
The Germans will be joined by the likes of Renault, which will unveil the all-new Scenic, and Chinese challenger BYD, which is expected to detail the next stage of its European assault.
Tesla will also be present – a rarity for the American brand, which typically showcases new products in tightly controlled media events.
The newest technological developments will also be on show, with autonomous-driving firm Mobileye confirmed to be among the exhibitors, alongside tier-one suppliers such as Bosch, Continental and ZF.
Here's our guide to everything on display at the 2023 Munich motor show:
BMW Neue Klasse concept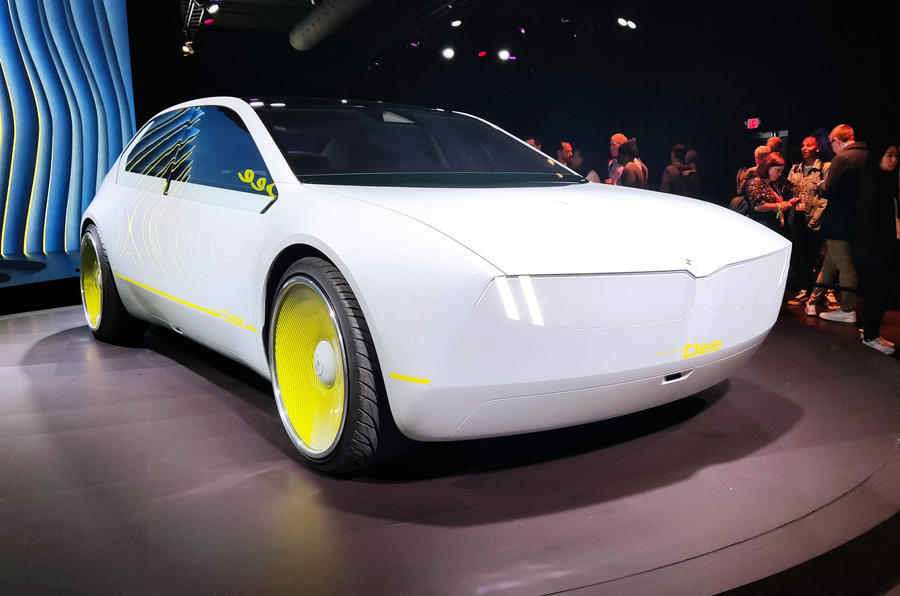 BMW is set to reveal a new concept at the Munich motor show, giving our best look yet at the Neue Klasse line of EVs that will define the future of the brand.
The as-yet unnamed concept will complete the trilogy of i Vision concepts, following in the footsteps of the sustainability-focused i Vision Circular shown at Munich in 2021, and the i Vision Dee revealed at CES earlier this year (pictured above). 
It will provide a first look at new powertrain and battery technologies, such as new cylindrical battery cells (which are yet to have been shown as part of a production-ready pack). These are claimed to boost range by 30%, up to 620 miles between recharges. Rapid-charging times are set to improve by 30%, while overall battery-pack weight will be cut by 10-20%.
The concept's interior is expected to develop the ideas shown in the Vision Dee, such as the omission of a traditional infotainment touchscreen in favour of a windscreen-spanning head-up display.
Dee – the artificial intelligence assistant after which that concept was named – may also return in a more toned-down, production-ready form.
Stylistically, the Neue Klasse concept is expected to reiterate the rakish, shark-nosed look of the previous two i Vision cars but in a form factor mirroring today's 3 Series.
That car is next in line to be replaced with a hybrid and electric successor, following the introduction of the new 5 Series and latest 7 Series.
"The Neue Klasse represents the beginning of a new phase of operations for BMW," R&D chief Frank Weber said in 2021. "It's scaled to allow us to build electric cars from a 2 Series-sized saloon up to an X7-sized SUV."
BYD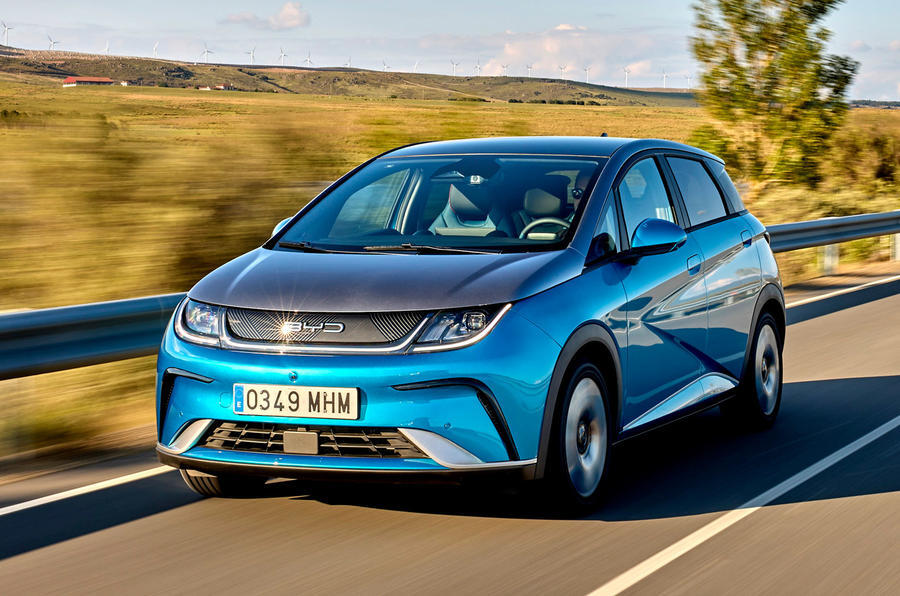 BYD is set to detail the next stage of its European expansion, hoping that it can double its global sales volume from the nearly two million units recorded last year.
The Chinese EV giant has already launched the Atto 3 crossover, Han saloon and Tang SUV in various European markets and will soon follow those with the Dolphin hatchback (pictured above) and the Seal saloon.
Its next wave of European models could include the Seagull, a city car that would rival the Dacia Spring, priced below the £20,000 mark.
Mercedes-Benz concept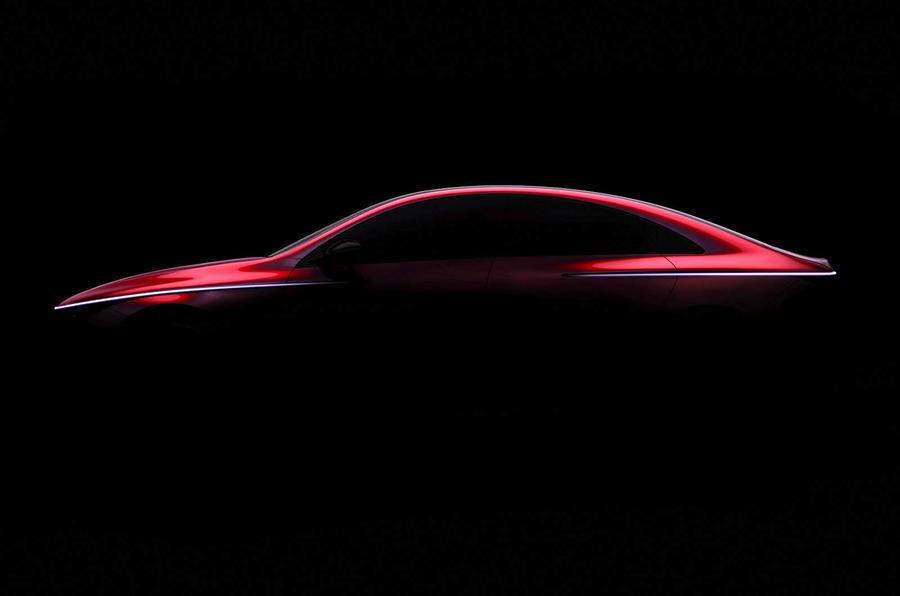 Mercedes will also preview its next-generation electric car family at Munich.
It has confirmed the new model, due on sale in 2024, will occupy the entry-level segment, and it's understood to be an equivalent to the current C-Class but wearing a rakish roofline reminiscent of the outgoing CLA.
It will draw on learnings from the slippery EQXX concept, which was capable of driving the 747 miles between Stuttgart and Goodwood on a single charge.
That long-leggedness came thanks in part to an innovative new energy-density-boosting battery chemistry and roof-mounted solar panels.
Mercedes to unveil entry-level EV concept at Munich motor show
Renault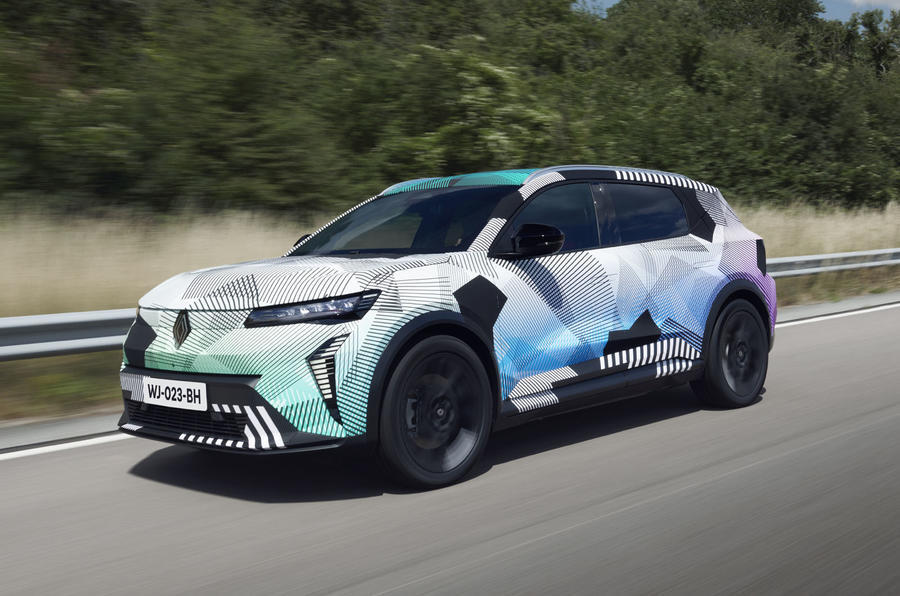 The Renaulution will be televised, as the new Scenic will be unveiled at Munich. The celebrated family hauler will return as an electric SUV to rival the Tesla Model Y, bringing a futuristic angular design and a focus on sustainability.
The French firm may also provide further information on the production iteration of the Renault 5, its long-awaited electric supermini that leans on retro cues in a bid to charm the masses.
Prototypes are currently in the final testing phase, ahead of production beginning in 2024.
Electric Renault Scenic to arrive on 4 September
Tesla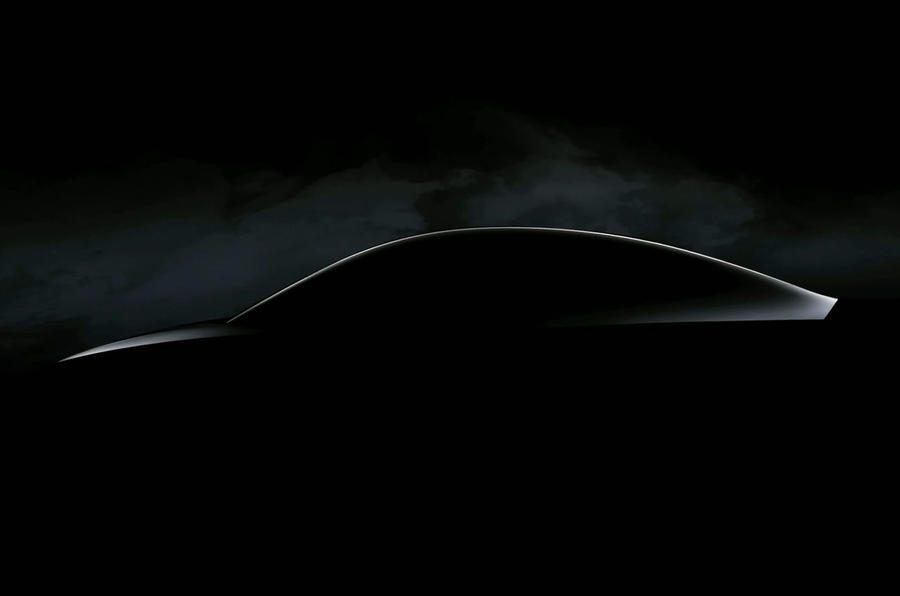 Tesla has confirmed it will make a rare motor-show appearance at Munich, suggesting it has more to show than just its existing line-up of Model 3, Model Y, Model S and Model X.
Speculation around the long-awaited 'Model 2' has mounted over the past year, with the firm having posted a teaser image of a new car back in May.
Recent reports suggest that the firm is currently looking for a new factory where it can build the model at a discounted rate, with Reuters identifying India as one such prospect.
Equally, the Tesla displayed at Munich – if the EV giant does show a new car – could be the updated Model 3, widely reported to be codenamed Highland.
This refresh is expected to bring minor styling tweaks, infotainment upgrades and increased mechanical simplicity, in line with the firm's target of cutting costs and boosting production volumes.
The next two Teslas "will probably make in excess of five million units a year", CEO Elon Musk said in May.
Volkswagen ID 7 GTX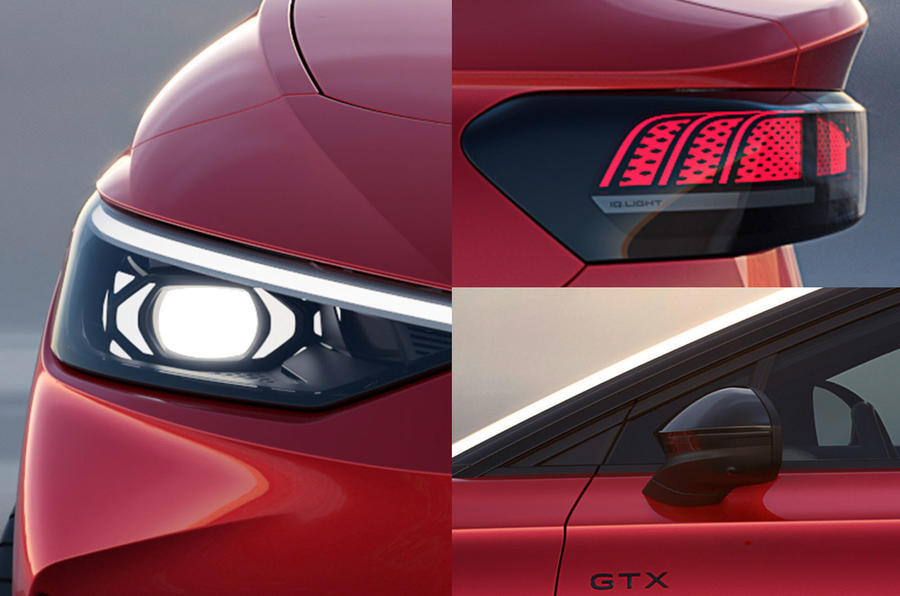 Volkswagen's answer to the Tesla Model 3 Performance will be unveiled at Munich, introducing a new dual-motor, four-wheel-drive powertrain.
Autocar understands this will pair the base model's 282bhp and 402lb ft rear motor with the front-mounted unit from the ID 4 GTX, giving a combined output of around 390bhp.
This should substantially reduce the ID 7's 0-62mph time of around 6.0sec in Pro S guise, although it's unlikely to match the Model 3 Performance's 3.3sec.
The upgrade is, however, expected to bring a slight reduction to the ID 7's 435-mile range (in 86kWh specification), to around 400 miles.
Visually, the GTX will be distinguished by gloss black accents (including the roof), tinted windows and red-contrasting trim elements – in similar fashion to the GTI line of combustion-engined VWs.
It's expected to be priced at a significant premium compared with the regular ID 7, for which pricing is set to start around £50,000. For reference, the ID 4 GTX costs £14,020 more than the entry-level ID 4 Pure.
https://www.autocar.co.uk/car-news/motor...-need-know