08-25-2023, 11:21 PM
Abarth 600 to arrive by 2025 as brand's second hot EV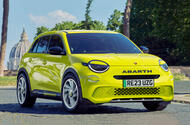 Dual-motor, four-wheel-drive variant of 600e could also be possible
Electric hot hatch could adopt smaller 500e's 152bhp motor amid driver-focused chassis tweaks
The new Fiat 600 EV will be the brand's next model to receive the Abarth treatment as the Italian performance division expands its line-up.
The go-faster crossover will follow the 500e hatchback as Abarth's second electric car and initiate its first new model line since the 124 Spider bowed out in 2019.
Fiat and Abarth CEO Olivier François revealed no details of the sporting crossover, but on the subject of the viability of an Abarth 600e, he said: "It's logical."
Expected to land in early 2025 (mirroring the gap between the arrivals of the Fiat 500 and its Abarth sibling), the 600e will no doubt bring a significant power boost over the standard Fiat model.
In the 500e, a more responsive motor ramps up power and torque to 152bhp and 173lb ft – increases of 35bhp and 11lb ft over the standard 500. If the 600e gets a similar treatment, it will be armed with around 190bhp and 200lb ft.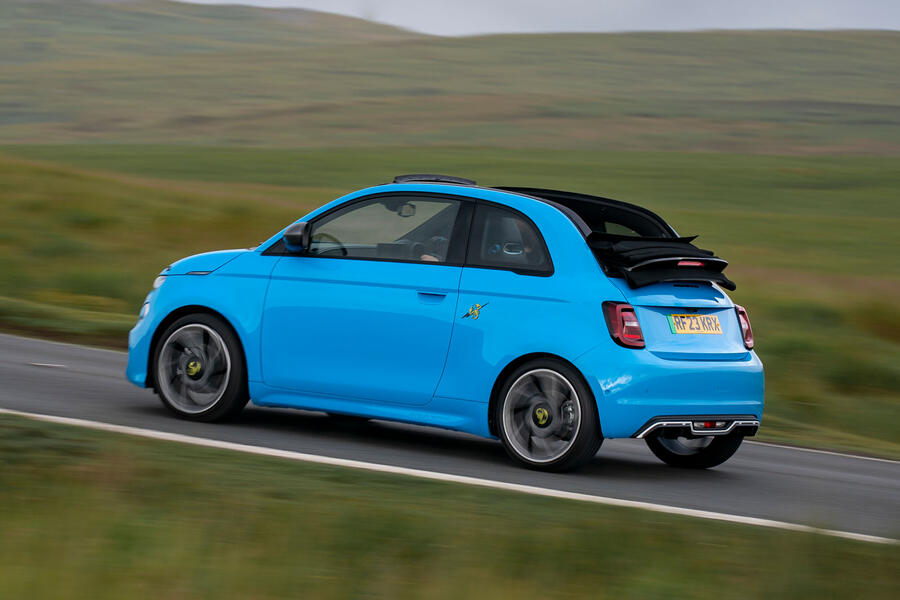 Although a crossover, the 600e can still be expected to offer a Scorpion Track driving mode, like its smaller sibling. In its quickest setting, the 600e is likely to be good for a 7.0sec 0-62mph time, which would mirror the lighter 500e.
Abarth has previously said blistering acceleration from rest – a hallmark of electric cars – isn't the outright aim  of its new-era line-up and it's instead focusing on better mid-range performance.
Power will be drawn from the same battery as in the regular 600: a 54kWh (51kWh usable) pack. It offers 249 miles of range in the 600, but given the added grunt of the 600e, a real-world range closer to 200 miles is more likely.
What remains to be seen is whether Abarth will add a second motor on the rear axle for improved traction and potency.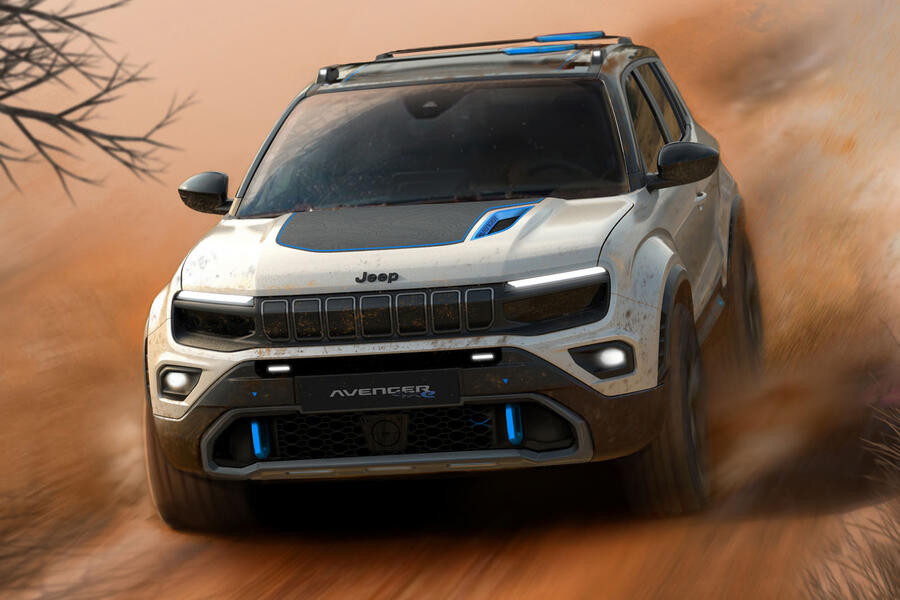 Fellow Stellantis brand Jeep showed a dual-motor concept version of its closely related Avenger crossover at last year's Paris motor show, suggesting the e-CMP platform can easily accommodate a four-wheel-drive powertrain, but has yet to reveal the performance implications.
Otherwise, the 600e will be marked out by a suite of sporty touches, such as bucket seats, an Alcantara-clad steering wheel, distinctive paint options and bespoke wheel designs.
It is even possible that the 600e will follow its smaller sibling by having a speaker underneath it, producing a faux engine note to accompany acceleration and make it more appealing to petrolheads.
What's next from Fiat?
There will be no more Fiat sports cars and nor will the brand target large or luxury car segments, boss Olivier François has confirmed.
"That is the beauty of [parent firm] Stellantis: we are a house of [14] brands," he said. That means each brand must have a clear purpose and make money.
"For Fiat, we make money. We are simplicity. We are smaller cars. We are not sports cars. We are not luxury. We are not big cars."
He added that Fiat won't launch any cars longer than 4.5 metres – around the size of a Volvo XC40 – or shorter than 3.6 metres (excluding the new Topolino electric quadricycle).
These comments close the door on a successor to the Mazda MX-5-derived Fiat 124 Spider. However, when asked if Abarth could make its own bespoke sports car, François replied: "It may have a space."
The performance brand, originally a Fiat tuning outfit, hasn't launched an entirely bespoke model since coming under Fiat ownership in 1971.
https://www.autocar.co.uk/car-news/new-c...ond-hot-ev