06-23-2022, 04:28 AM
Advertising Feature | How the BMW M3 Competition Touring was born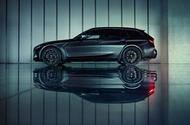 The BMW M3 Competition Touring is a 50th birthday present to BMW M's fans
Delivering BMW M3 pace with even more space, the BMW M3 Competition Touring ends the long wait for a high-performing BMW 3 Series estate. Here's its story, by the people who made it
When it comes to getting the ultimate birthday present, how long is too long to wait? Arriving in BMW's 50th anniversary year, the first-ever BMW M3 Competition Touring is one of the most anticipated models in BMW M's long and vaunted history. And, for a brand that pushes superlatives for iconic cars past already lofty heights, that's no mean feat.
But what makes it so special? For a start, it's the first of its kind. Ever since the BMW M3 made its debut in BMW's 3 Series line-up in 1986, BMW's heartland performance model has remained resolutely saloon and coupé in form. In fact, high-performance estates are something of a rarity for BMW as a whole, with only two examples of the BMW M5 Touring ever featuring in its model line-up. So, the BMW M3 Competition Touring is a special rarity for the already highly singular performance car sector: something truly new.
Secondly, the BMW M3 Competition Touring's raison d'etre. In BMW's own words: performance and practicality taken to the extreme. Offering BMW M3 pace with much more space, it meets and matches every pillar of BMW M's DNA.
So, alongside head-turning looks, thrilling performance, and confidence-inspiring xDrive all-wheel-drive that still delivers classic BMW rear-wheel-drive character, you now get even more luggage capacity, long-distance cruising comfort and everyday practicality – helping you pack more into every trip to take your adventure further.
"The BMW M3 Competition Touring is truly unique," says BMW M3 Touring Product Manager Hagen Franke. "Uniquely dynamic; uniquely uncompromising; unique in character. First and foremost, it's a BMW M3, with all the driving dynamics that have represented the model for several generations. Then you have the larger space and practicality of an estate. But it's definitely more of a racehorse than a workhorse."
In order to tell the tale of the BMW M3 Competition Touring's development, who better could we pick than the designers, engineers and test drivers who have crafted it to perfection? Here, in their words, is the story of how the new BMW M3 Competition Touring came to be.
Find out more about BMW M's 50th anniversary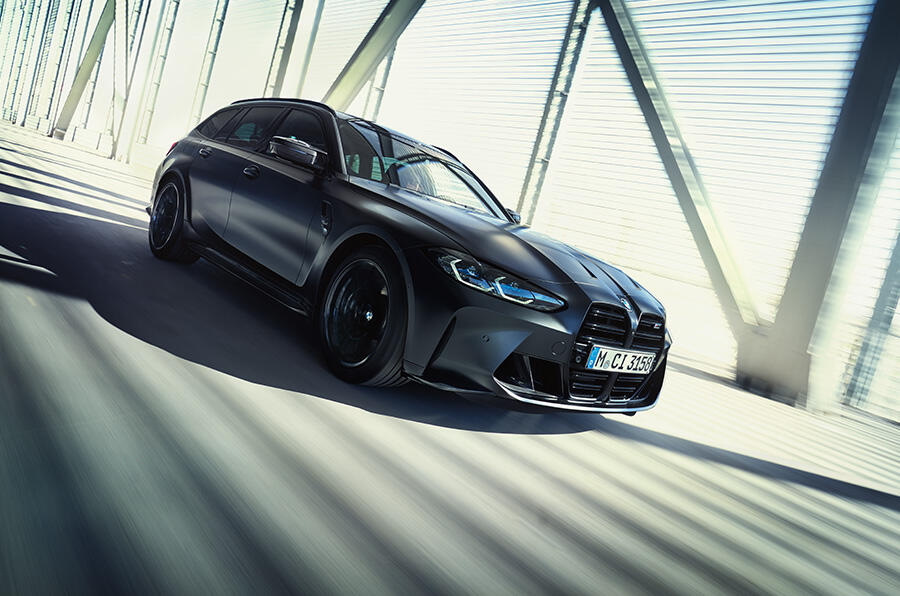 A dream decades in the making
The BMW 3 Series made its debut in 1975. The BMW M3 joined the line-up in 1986, while the first BMW 3 Series Touring estate rolled off the production lines in 1987. But incredibly, it wasn't until 2000 that BMW M's engineering wizards boiled all three together. The first BMW M3 Touring Concept (based on the third-generation BMW M3 E46) was created as a feasibility study. Looking at this early prototype, it's clear to see where the passion for today's BMW M3 Competition Touring was forged.
Christian Karg (BMW M Concept Development): "BMW M Touring cars have always been a special project at BMW M. We've produced two BMW M5 Touring models [the BMW M5 Touring E34 in 1992, and the BMW M5 Touring E61 in 2007]. The enthusiasm has always been there: with our fans, and in the company."
Hans Rahn (BMW M Prototype Construction): "We were convinced: if we crossed the pure genes of a BMW M3 with the utility of a Touring model, the outcome would be great. The original BMW M3 Touring Concept [in 2000] had all the features of the BMW M3 E46: the power dome on the bonnet; the typical BMW M mirrors of the period. The iconic gills on the side. The result speaks for itself."
Dirk Hacker (BMW M Model Development): "The BMW M3 Touring Concept still looks great, 20 years later. That's why the idea of a BMW M3 Touring never left us, and it's why we're really happy that the passion we've always had is now a reality."
Hans Rahn (BMW M Prototype Construction): "Why wasn't it produced? It was simply down to technical complexity. The jump from the BMW M3 to the BMW M3 Touring was enormous. We would have had to change the chassis construction. But our fascination with the idea of the BMW M3 Touring never died. Now, under new conditions, we decided to have another go."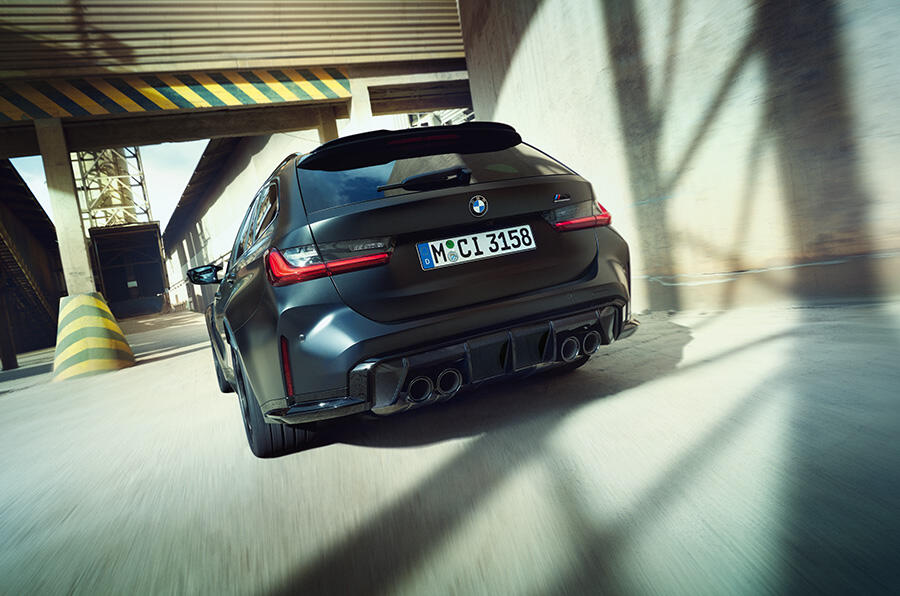 Convincing the bosses
Despite a whirlwind of rumours, the BMW M3 Touring Concept stayed resolutely hidden behind the figurative felt curtain of BMW M's secretive R&D facility until the BMW M3's 30th anniversary in 2016. The clamour for a BMW M3 Touring only grew louder, and the new BMW M3 and M4 in early 2021 provided the perfect opportunity. But BMW's bosses still needed convincing that the BMW M3 Competition Touring made sense.
Christian Karg (BMW M Concept Development): "I remember where it started. We were winter testing in Sweden in 2019. In the evening debrief, the idea of a BMW M3 Touring came up again. We knew we had to make more of the potential of the BMW M3 and M4, so we said: 'Let's think about a BMW M3 Touring'. But it was clear we needed a live vehicle – a persuader – that we could show to the decision-makers."
Hubert Weichselbaumer (BMW M Prototype Construction): "One day, Dirk, Hans and Christian invited me for coffee. Out of nowhere, they asked me to think how we could build a BMW M3 Touring show car. There were a lot of questions. What is the goal? How will it work? How do we make it? So, we found a decommissioned BMW M3 G80 test vehicle and a BMW 3-Series Touring G21, and we started thinking how we could make the two cars into one. It was a gigantic jigsaw puzzle."
Christian Karg (BMW M Concept Development): "In early concept work, you come across a lot of technical challenges. But the further we got into it, the clearer the picture we had of how a BMW M3 Competition Touring could look. There was a great synergy from the BMW M3 and M4: the engine and suspension; the fantastic drivetrain with M xDrive. We quickly reached a point where we had a robust concept."
Hubert Weichselbaumer (BMW M Prototype Construction): "I was allowed to present the BMW M3 Competition Touring to BMW M management, which is a day I have fond memories of. Only Dirk, Hans, Christian and I knew about the car. But, once the management saw it, they all said that we had to make it."
Christian Karg (BMW M Concept Development): "It was a dream come true. All the meetings and discussions you need for such a project to make sure everyone is convinced. There were a lot of obstacles to overcome. Then to see the result standing there. You get emotional."
Dirk Hacker (BMW M Model Development): "The concept car was created by a small group, with a lot of passion. From the start, everyone put their heart and soul into creating something fantastic, and the company and decision-makers really had no choice but to say: 'This car is so brilliant; we can't deprive our customers of the chance to buy it'."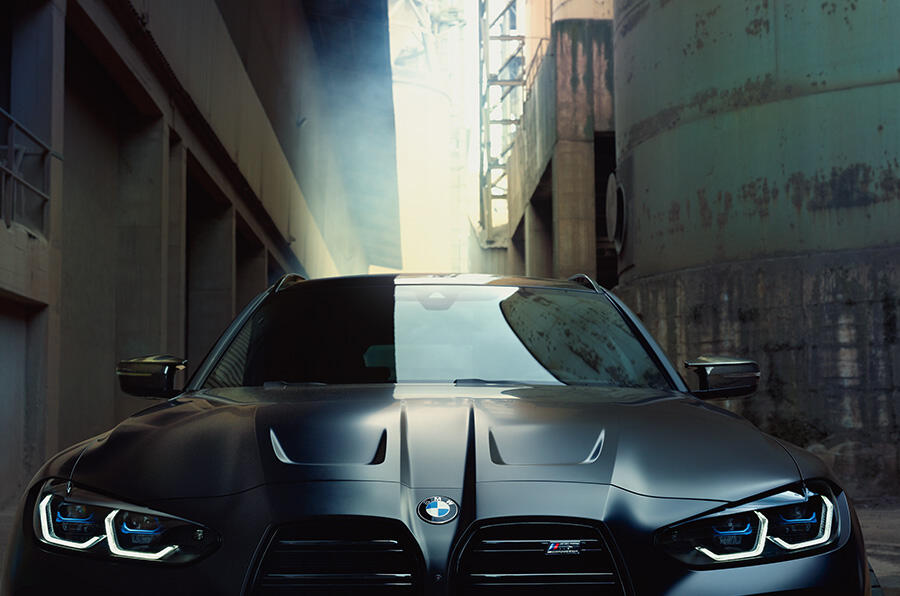 Turning the concept into reality
Crafting a prototype is one thing. Making it in large volumes is an entirely different matter. And, from the start, the BMW M3 Competition Touring was always designed to be a true series production model, rather than an exclusive limited edition.
Robert Pilsl (BMW M Project Manager): "When I first saw the BMW M3 Competition Touring, I was really excited and impressed. The best thing is, we got the green light ages ago. The groundwork was done; now comes the implementation. Time was short. We wanted to launch the car as soon as possible, but with the necessary maturity. We could only ever launch the BMW M3 Competition Touring if it felt like a BMW M3. In other words, we needed a project team."
Hagen Franke (BMW M3 Competition Touring Product Manager): "Establishing a raison d'etre for the BMW M3 Competition Touring is pretty interesting, because it already exists. Yes, let's talk about how much luggage can go in the boot and maybe on the roof. Let's make sure a child seat fits well. But one thing was clear. We could only put this car into market if it feels and drives like a BMW M3. It should be nothing less than the benchmark for driving dynamics in a vehicle with five seats, five doors and more space."
Robert Pilsl (BMW M Project Manager): "We could fall back on the proven modular systems from the BMW M3 and M4, so a lot of components were already tried and tested and contained all the know-how and technology from the current BMW M3 and M4 family; everything that belongs in a proper BMW M3. But we also needed a lot of new elements. We needed specialists for the wide-body construction, the interior, and the electronics. Luckily, I could draw on my tried and tested BMW M3 and M4 team. They did a great job, and they're all highly motivated."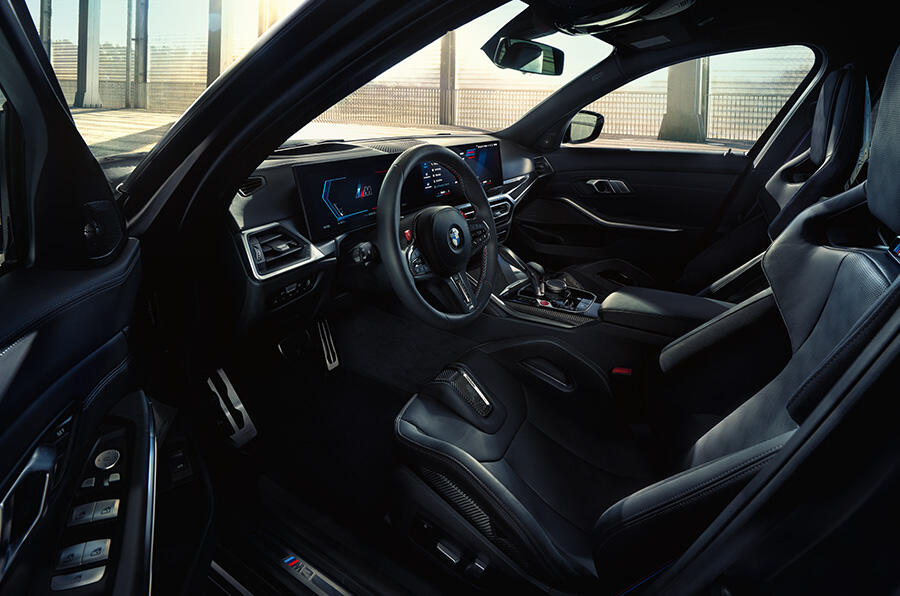 Honed at BMW M's home from home
The BMW M3 Competition Touring was honed on the high-speed oval at Nardo, the Sachsenring in Germany, and the roads of the Tyrolean Alps. Equally, it had to undergo its final tests on the world's fastest and toughest public road: the 12.9-mile Nordschleife at Germany's Nürburgring, boasting 154 vertiginously twisting turns and long high-speed straights that carve their way through the Eifel Forest.
Frank Weishar (BMW M Test Driver): "The BMW M3 Competition Touring went through all the same tests as the BMW M3 and M4. Summer tests in hot weather; winter tests on low-friction surfaces. Plus, as the BMW M3 Competition Touring will go faster than any BMW estate has been before, we had to go to a track where we can drive much faster than 250km/h to see how the aerodynamics work. That's quite a programme."
Dirk Hacker (BMW M Model Development): "Since the mid-1960s, BMW has tested all of its BMW M models at the Nürburgring. We spend about 16 weeks of the year there, from the end of March to mid-October, putting all of our latest vehicles through their paces."
Frank Weishar (BMW M Test Driver): "The difference between the BMW M3 Competition Touring and the BMW M3 Competition is the larger load volume. That means less rigidity, which we counteracted with bracing, while we also compensated for the higher weight on the rear axle with stiffer springs and specially balanced and adjusted dampers."
Klaus Huber (BMW M Head Of Driving Dynamics): "We left no stone unturned. We had to try a completely new way of tuning the driving dynamics. We integrated an entirely new suspension setup on both the front and rear axles. We've adapted all of the control systems – the adaptive damping, the steering, the DSC and ABS – to achieve one clear goal: to make the BMW M3 Touring drive like a real BMW M3."
Frank Weishar (BMW M Test Driver): "We need to have the tuning absolutely right, so the BMW M3 Competition Touring drives well in all scenarios. Using weight bags, we set the car up as if we have two people plus some luggage, to make sure it gives you that BMW M3 feeling – even when you're on vacation with the family. It's only when you look out of the rear-view mirror that you realise this is the BMW M3 Competition Touring, rather than the BMW M3. But you have the exact same driving pleasure."
Find out more about BMW M's 50th anniversary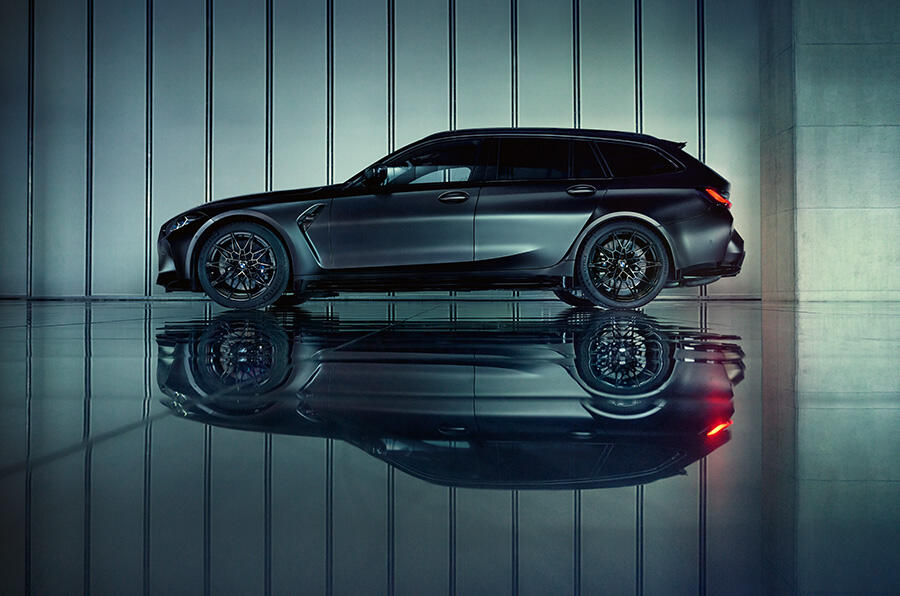 https://www.autocar.co.uk/car-news/adver...on-touring