09-12-2021, 09:11 AM
Advertising Feature | The BMW M4: from road to track (and back again)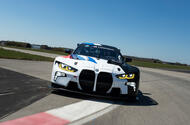 The BMW M4 GT3 is the successor to the multi-race-winning BMW M6 GT3
The new BMW M4 GT3 race car was developed alongside its road-going counterpart, ensuring that both deliver the ultimate levels of driving performance
The link between race car and road car has always been intrinsic to BMW's performance DNA – especially when it comes to the touring car and GT endurance racing campaigns that form the backbone of BMW's motorsport philosophy. 
The knowledge and experience gleaned from cars honed in the white-hot heat of competition and raced hard on Sunday has long helped BMW's M division make ever-better road cars that you get to drive on the Monday.
The BMW M3 Competition and BMW M4 Competition (now available as a BMW M4 Competition Convertible) are the perfect case in point. Both models are thrilling to drive on the road and truly come alive on-track – where you can enjoy every ounce of their race-bred performance yourself.
The BMW M3 has long been an icon of BMW's racing past. Now the BMW M4 has taken the mantle as the spearhead of BMW Motorsport's sportscar endurance racing for 2022 and beyond – with the new BMW M4 GT3 race car designed, developed and tested directly alongside the road car to ensure that both learn from each other.
Learn more about the BMW M3 Competition Saloon or the BMW M4 Competition Coupé.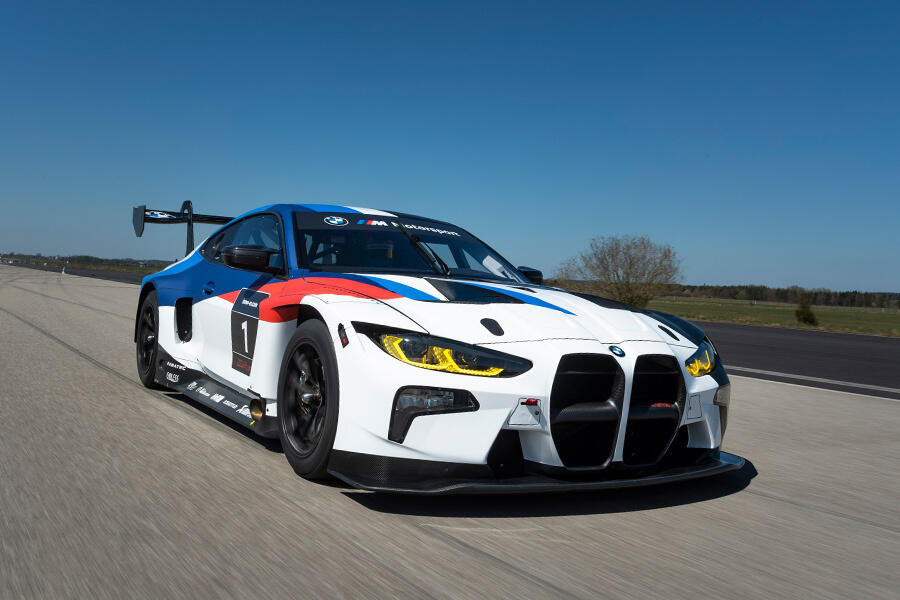 Driven by performance; driven to the track
Touring car racing and GT endurance racing have always had their roots in race cars that are derived directly from road cars. In fact, in the early days of the Le Mans 24 Hours, there were even regulations that required a GT class race car to have a volume of luggage space (usually enough for a weekend bag or two), just to prove they were capable of daily real-world use.
"In those days we drove the cars from BMW's Munich workshop to the circuit without the aid of a truck or a trailer – we just went on the road," says Austrian race veteran Dieter Quester, class champion for BMW in the 1968 European Touring Car Challenge and outright winner of the series nine years later in a BMW 3.0 CSL.
The notion of driving your racing car to a venue, competing and then – hopefully – repeating the trip in reverse has a certain romance, but also seems wholly far-fetched in today's modern era. Just like Formula 1 cars, modern touring cars and GT sportscar are transported to events in sophisticated trailers, rammed with cutting-edge technology – with engineers analysing clouds of data as the cards compete on track, to continually improve performance.
But, despite this much-altered landscape, the links between a road car and its competitive racing cousin remain strong – and the latest endurance racing flagship from BMW's M Motorsport division – the BMW M4 GT3 – continues that legacy.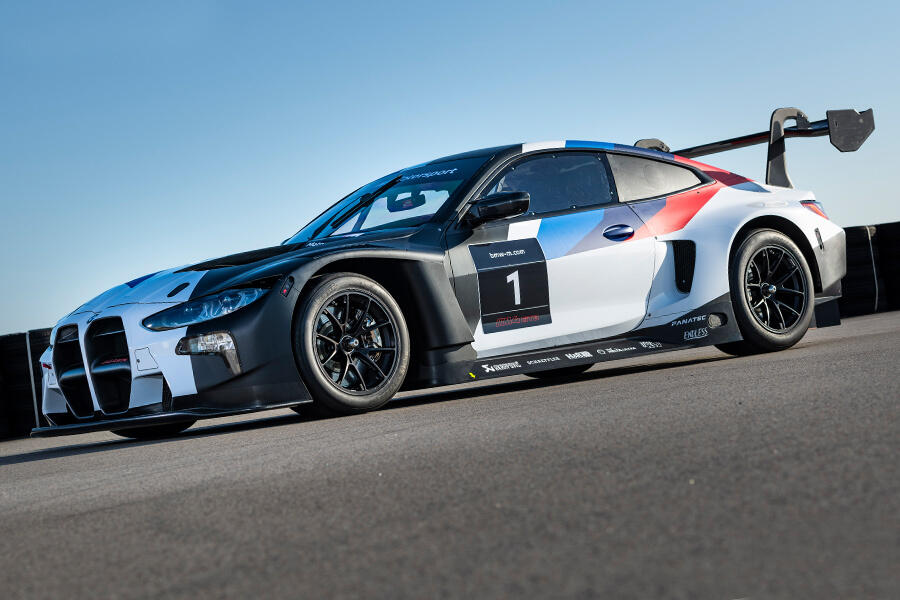 GT3 rules: designed for road cars
The BMW M4 GT3 has been designed to compete in the hugely popular GT3 category that has become almost universally accepted as the industry standard for endurance racing.
The secret to GT3's success? First, a blend of 24-hour endurance events on some of the world's fastest race circuits – Bathurst in Australia, Daytona in America, Spa-Francorchamps in Belgium, and the Nürburgring's daunting 13-mile Nordschliefe layout in Germany – that offer manufacturers a gruelling test bed for their cars. 
Second, tightly controlled rules and regulations for production-based cars that avoid the kind of spending war that inevitably breaks out when manufacturers compete head-to-head. This makes GT3 incredibly appealing for customer teams, while also allowing less experienced drivers to take the wheel – broadening the class's appeal.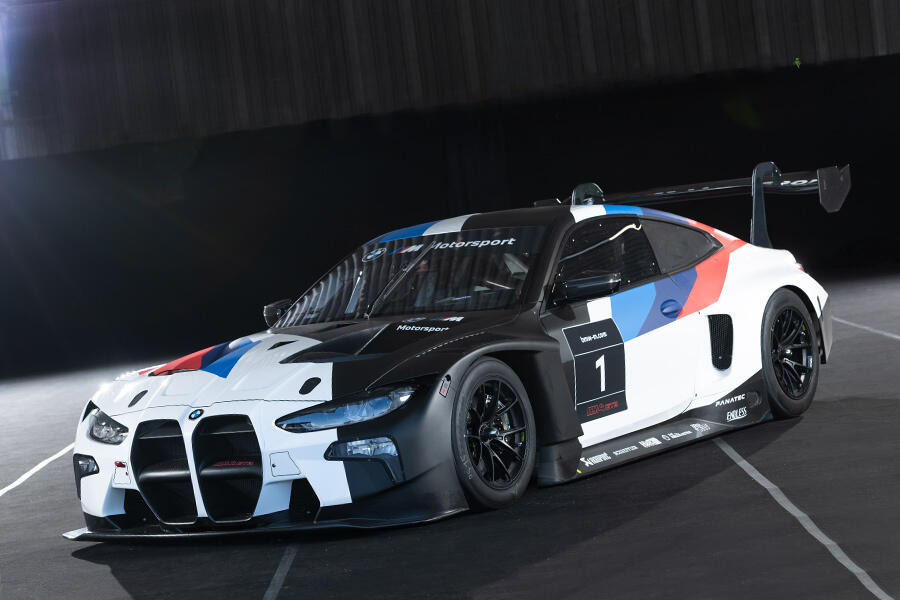 The 590hp heart of the BMW M4 GT3
Unveiled in mid-2020 as successor to the multi-race-winning BMW M6 GT3, the new BMW M4 GT3 has undergone a comprehensive test and development programme – with more than 14,000km and 70 hours of running at Monteblanco and Almeria in Spain, as well as at the gruelling Nurburgring Nordschleife circuit in Germany. 
"From the outset, both the BMW M4 Competition and the BMW M4 GT3 were developed parallel to each other, so they both have the same genes," says Markus Flasch, CEO of BMW M Motorsport. "This underlines how road and race car development always go hand in hand at BMW, with technology transfer from motorsport to series production and back again."
This is particularly true of the high-revving P58 three-litre straight-six M TwinPower Turbo engine that sits at the heart of both the road-going BMW M4 Competition and the BMW M4 GT3. "With 510 hp and 479 lb-ft of torque, it's the most powerful straight-six we've ever fitted in a production car," says Marcus Engelke, BMW M4 Drivetrain Project Manager Drivetrain. 
Through subtle modifications, the S58's already potent road-going performance has been taken to a new level in the BMW M4 GT3. "With 590 hp and 516 lb-ft of torque, this is the most powerful straight-six engine BMW has installed in a racing car since the days of the BMW M1 Group 5," says Ulrich Schulz, Head of Drivetrain Design at BMW Motorsport in response.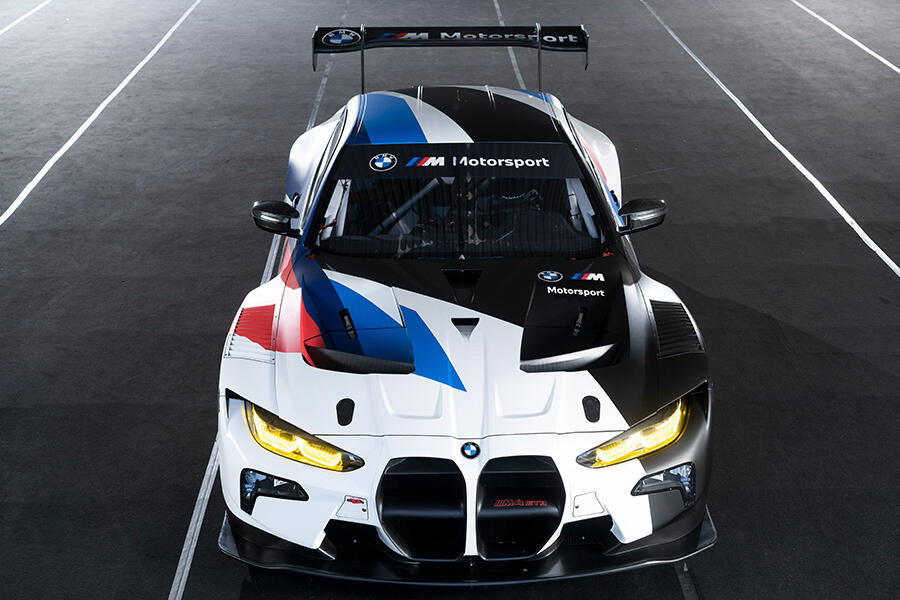 Designed to be driven harder, for longer
Another key target for improvement was the BMW M4 GT3's driveability – making it easier on tyres to open up wider windows for pitstop strategy, while also making it even easier for customer GT3 teams and amateur drivers to drive more consistently, letting them focus more of their energy on race craft.
"You feel right at home in the BMW M4 GT3 from the word go," said BMW works driver Jens Klingmann. "It is very easy and consistent to drive, which obviously has a positive effect on tyre wear. Naturally, there are still lots of things to sort out, but the question marks are consistently being replaced with exclamation marks."
More parameters are adjustable via the steering wheel on-track, without engineers having to plug in a laptop. Just like the road-going BMW M4 Competition's M Mode, 10-stage M Traction Control and Active M Differential, this makes it easier to adapt the BMW M4 GT3 to constantly changing circuit conditions or a driver's skill level.
The BMW M4 GT3 has also learned lessons from the world of virtual sim racing and e-sports. Its steering wheel –developed in conjunction with FANATEC – is the first of its kind that can be used on either racing car or a home simulator rig without any need for modification.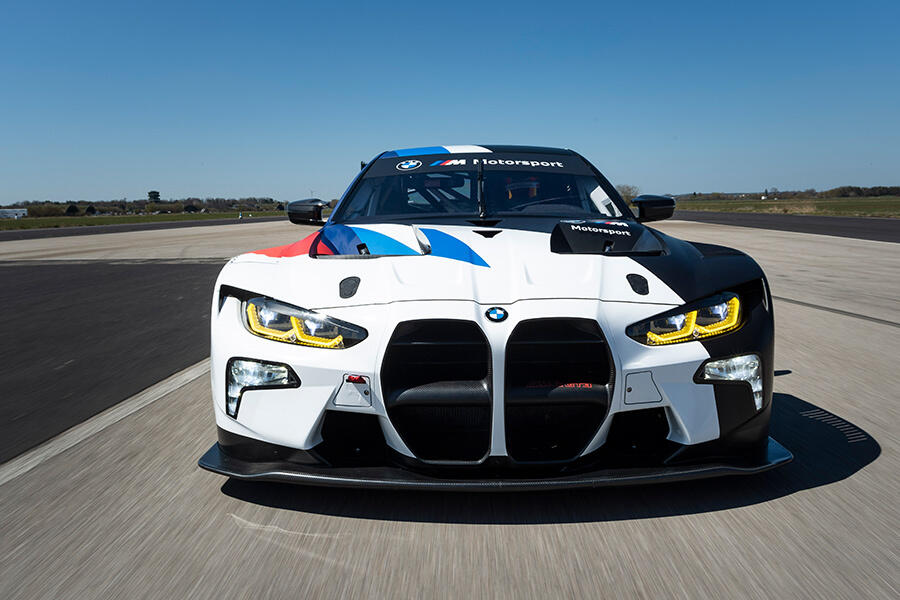 Ready for racing action
After its extensive behind-closed-doors test programme, the BMW M4 GT3 showed great promise during early test race events – running alongside the cars against which it will compete properly in 2022. 
This included a two-day session at the recent Spa-Francorchamps 24 Hours, where British factory driver Nick Yelloly set the fastest lap time. "The car felt fantastic, ran like clockwork and the balance is outstanding," he said. "The fact that we set the fastest time was obviously a nice bonus."
So, when it fledges on a full-time basis in 2022, the BMW M4 GT3 will look and sound like the thoroughbred racer its provenance suggests it should be. Beneath the surface, however, there still lurks a street car's soul. 
Learn more about the BMW M3 Competition Saloon or the BMW M4 Competition Coupé.
https://www.autocar.co.uk/car-news/motor...back-again