01-20-2023, 07:07 AM
Aehra SUV: £155k BMW iX rival to begin road testing in 2023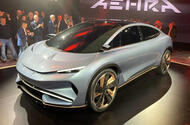 Aerodynamically styled Aehra SUV is the firm's first vehicle
Italian luxury EV start up is ramping up to begin production of radical debut model in 2025
Italian-US EV start-up Aehra will launch its £155,430 SUV in early 2025, with on-road testing of development cars scheduled to get under way as soon as the end of this year. 
The radically styled 'SUV' (its official name) is conceived as a performance-oriented and luxury-flavoured rival to top-rung SUVs like the Lotus Eletre and BMW iX, and will be followed a few months after launch by a similarly conceived and technically related saloon model to rival the Porsche Taycan. 
Speaking to Autocar as Aehra revealed ex-Ferrari and Lotus engineer Franco Cametti would lead engineering development of the two cars, company boss Hazim Nada confirmed testing of the first prototype is "targeted towards the end of 2023".
The confirmation comes as a sign that Aehra's plan to begin production of the two cars in just two years is on track. Using 'off-the-shelf' components for the bulk of the platform and drivetrain will rapidly accelerate traditional development timeframes, Nada explained, and the testing process will be more about fine-tuning the supplied parts to work together cohesively - and competitively. 
"We could have already commissioned a a prototype using currently off-the-shelf subcomponents, but we thought it was a waste of resources and time," he told Autocar. "People do that mainly for fundraising purposes, to raise their profile. We think we already have something that's attracting a lot of attention. We don't see that need to do a prototype and then redo another prototype with all different subcomponents and rebuild the engineering resources."
Aehra's development plans have been detailed not long after the company revealed the interior of its debut model for the first time, touting a 'home-theatre' mode that turns the car into an automotive cinema.
This is made possible by a full-dashboard-width monitor – similar to the BMW's top-rung iDrive system – that extends upwards to cover the entire windscreen when the car is parked up.
Other configurations of the near-800bhp car's interior, shown here for the first time, include lounge and meeting room modes. All are only available to be used when the car is parked.
These interior features are made possible by the SUV's 3m-long monobody chassis and short overhangs, which allows the car to focus on maximising interior space: it is big enough to carry four NBA basketball players – who average at just under seven-foot tall – "in comfort".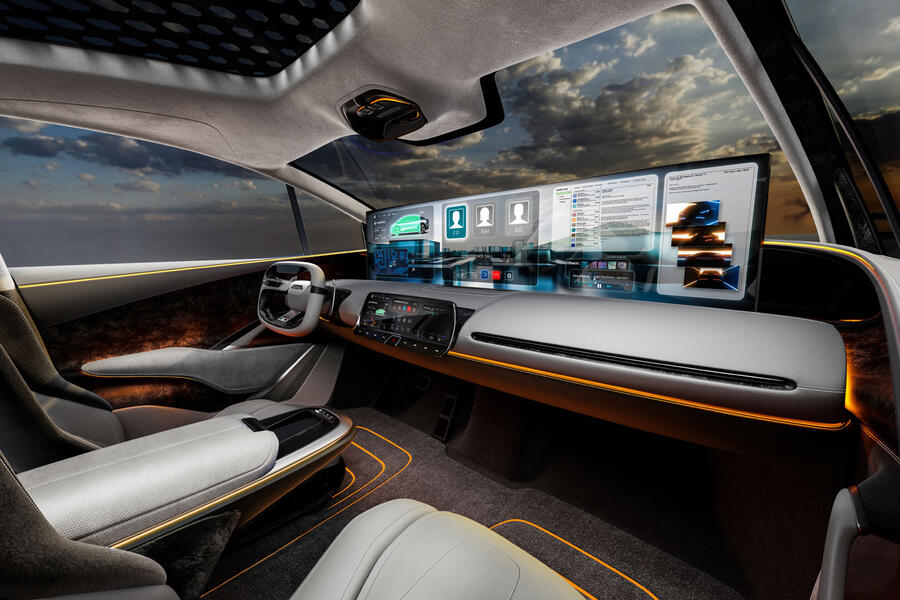 Aehra says this is all part of a plan to shake up the "ultra-premium" market with the supercar-styled 497-mile electric SUV, as it looks to take on the BMW iX and Mercedes-Benz EQS SUV.
Priced from €180,000 (£155,430) Aehra's SUV will use a 120kWh battery – currently no other car houses bigger – powering three motors, one mounted to the front axle and two fitted to the rear producing 794bhp. 
The car will also be released unnamed. "We don't want names to constrict the [segment markets] by giving the vehicles a name," said Nada. 
Aehra chief designer Filippo Perini, whose back catalogue as Lamborghini design boss includes creating the Lamborghini Urus – for which the SUV looks to have taken some design inspiration – said the firm has "shunned the conservative constraints" of EV design.
The car's shape has also been created with efficiency in mind, to reduce drag and promote brake and battery cooling.
"With the SUV, we have created a vehicle that goes far beyond the conventional standards set by the automotive industry for an SUV, and sets new benchmarks for style and comfort," he said.
"We have used a monobody construction, which, while used widely in Italy in the past, is now normally reserved for supercars only. We have taken an equally radical approach to aerodynamics, which play a central role in the design, driving characteristics and efficiency of the SUV."
The SUV gets unique features, too, including four upward-opening scissor doors and motorsport-inspired wingmirror cameras. It is also fitted with active aero front and rear.
A sound to accompany the EV, normally pumped through the interior speakers – such as when accelerating the BMW iX, are "an open discussion", head of design Alessandro Serra said, although he added: "We do not need to [add] any sound." 
Nada confirmed that final figures and design for the production car depend on "ongoing partnership talks" with suppliers, but confirmed at least "95%" of the show car will make the road-going model.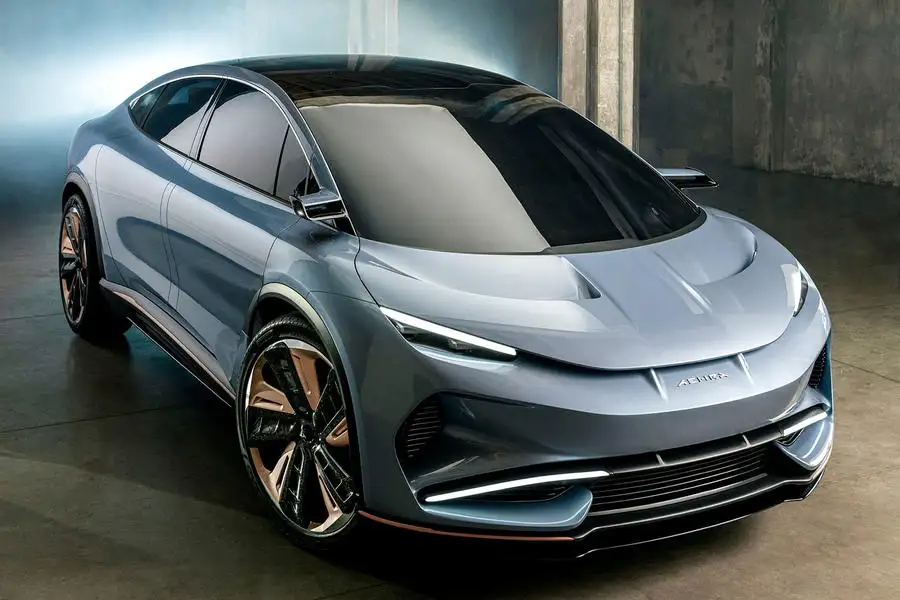 The interior of the car, which will be revealed in the coming months, will be bigger than competitors, Nada said, with a "lounge-type set-up" and a "supremely comfortable" environment. The SUV itself will be able to seat five adults all over six-foot tall "comfortably". The car measures 5.10m in length.
Nada said: "The SUV ushers in a new era of EV style and sophistication."
First customer deliveries will begin in 2025, along with a saloon (due to be revealed in April), which will use broadly the same platform.
Aehra says it will produce up to 25,000 units of each model per year.
https://www.autocar.co.uk/car-news/new-c...sting-2023