01-20-2023, 02:45 PM
Aehra hires ex-Ferrari and Lotus engineer to develop SUV and saloon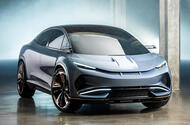 Franco Cimatti will help ready Aehra's striking super-SUV for a 2025 launch
Franco Cimatti has wealth of experience developing supercars and electric performance machinery
Italian-American EV start-up Aehra has taken a significant step towards launching its first car in 2025 with the appointment of ex-Ferrari and Lotus chassis maestro Franco Cimatti as its engineering boss.
Cimatti is best known for his 32-year stint in Maranello, during which he progressed from testing engineer to manager of the road-testing department – overseeing the development of such icons as the 512 TR, 456 GT and 550 Maranello – and then to vehicle concepts and predevelopment director, a role he held for 24 years.
During this time, he registered more than 100 patents, ran Ferrari's simulation department, headed up concept car development and oversaw the conception of the platforms for models including the 360, 612 Scaglietti, California, 458 and 599. 
More recently, Cimatti has been a leading vehicle architecture engineer at Lotus, helping to develop a new modular EV structure for use in various market segments and designing a development programme for Lotus EVs to be launched from 2025.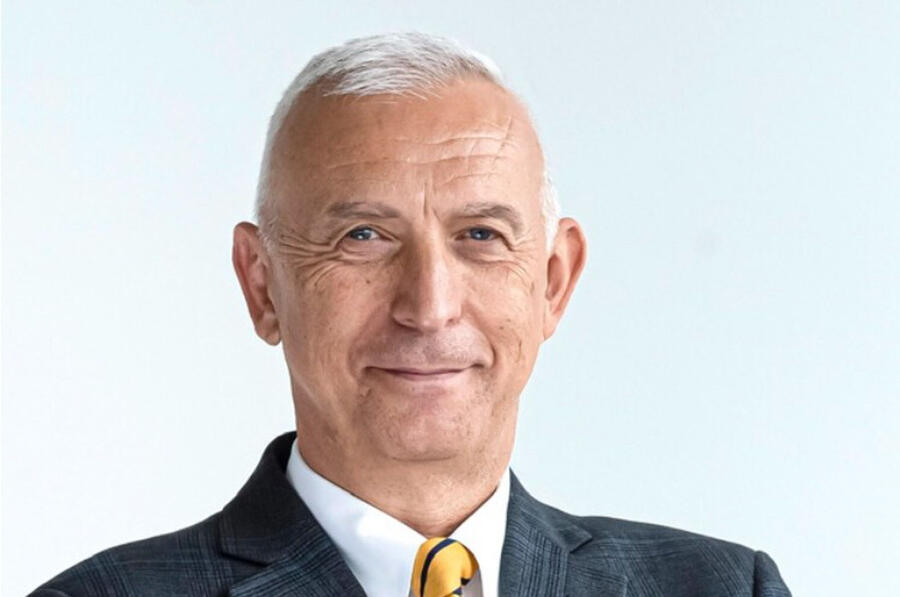 His wealth of experience in the vehicle development sphere will be invaluable to Aehra, which is ramping up to launch a radical electric super-SUV in early 2025, followed by a technically related luxury saloon a few months later. 
Cimatti called his new role, which he will start on 1 March, "a tremendously exciting opportunity to work for a company that's delivering a true breakthrough in premium electric vehicles". 
He said that he has known Aehra's chief designer Filippo Perini – previously of Lamborghini – for more than two decades and has "always appreciated his holistic approach to design and engineering", suggesting the two will work closely in tandem to ensure engineering and stylistic cohesion in Aehra's future products. 
Speaking exclusively to Autocar, Aehra founder and CEO Hazim Nada said: "He [Cimatti] has substantial ICE-vehicle dynamic experience. The Ferrari type of performance is really focused on vehicle dynamics. But at the same time, he has the unique characteristic that he has been in charge of full-electric platform development.
"When we started showing him the thing, he started feeling the idea of relaunching an Italian brand that takes up the vacuum in the electric space. He was really attracted to this, and when he saw the design that we're doing, the uniqueness of the type of product, I didn't have to do much convincing with him."
Nada revealed that in around six months time, development on the Aehra SUV will be advanced enough to require a substantial expansion of the engineering department, taking it to around 20 people.
Cimatti's leadership of this expanding team will be pivotal in getting a running prototype ready for on-road testing by the end of 2023.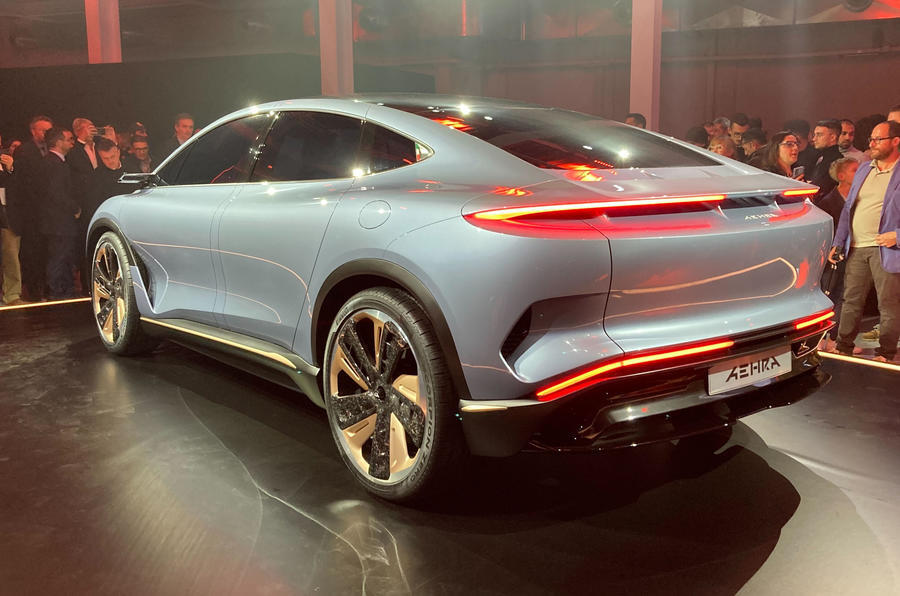 In keeping with Aehra's asset-light development and production model, the upcoming EVs will use primarily off-the-shelf components, including fundamental architecture and drivetrain systems.
Nada acknowledged that "development is primarily done by the supplier", but Cimatti will be charged with making sure these components work together in the desired way.
"The big engineering side now is more external engineering," said Nada. "It's more the adaptation of each subcomponent to our platform needs. For example, an e-axle will need to have a specific type of connector to the transmission and the wheels, and that needs to be adjusted to the specific package that we have; and we will be regulating battery management systems to our own needs.
"We 'e obviously taking everything as off-the-shelf as possible, but still within that there are development needs.
"The approach we're taking is exactly that: it's not going and redesigning an inverter, redesigning an axle or redesigning a gearbox and whatnot. Our job is primarily integration, not development. That's the key engineering approach that we're taking."
Suppliers for all these components – as well as the crucial EV batteries – will be named in the coming months as Aehra progresses towards its goal of building 50,000 cars per year by 2028 - either in its own factory or by a third party "if the quality-control overburden is too much". 
Fundamentally, all Aehra EVs will be closely related. The modular architecture being used for the saloon and SUV can be scaled up or down depending on desired use case. 
It will be used for a "more compact" luxury 2+2 with supercar styling and a spacious interior, to be revealed by the end of 2023.
https://www.autocar.co.uk/car-news/new-c...and-saloon