06-22-2023, 02:58 PM
Aehra saloon is 497-mile Porsche Taycan rival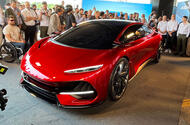 The Aehra Sedan, as it will be known, will join the previously revealed SUV in a two-car line-up
Italian start-up to launch with two-car line-up comprising high-performance four-door GT and luxury SUV
US-Italian start-up Aehra has revealed its second model, a performance-focused electric saloon to rival the Porsche Taycan and Mercedes-AMG EQS, at the Monza motor show.
Referred to as simply the Sedan by Aehra – it does not name its models – it joins the SUV revealed in late 2022 as part of a push from the new brand to shake up the "ultra-premium" market.
It features a similarly dramatic design to the SUV, effectively split into two halves by muscular arches and a strong shoulder line.  The lower area displays more technical cues, including active aerodynamics, while the top portion is curvier, inspired by aeroplanes. "The Sedan is the antithesis to baroque design culture," said Aehra design boss Filippo Perini.
The saloon also features the extravagant falcon doors from the SUV, an apparent signature of Aehra's line-up, although Perini told Autocar the shut lines may change as the set-up is readied for production. Nonetheless, the overall design will remain intact when the saloon hits the road – with the start-up targeting a launch by 2026.
Aehra has yet to showcase the saloon's interior, but it is likely to mirror that of the four-seat SUV, including its dashboard-width infotainment screen. This can extend vertically when the car is switched off as part of a 'home theatre' mode, turning the car into a cinema on wheels.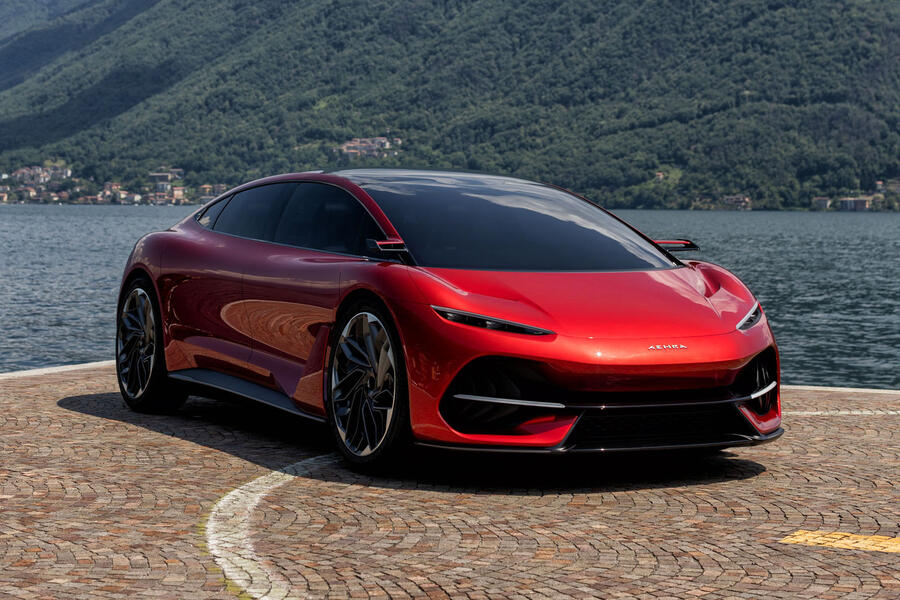 The saloon and SUV share a 3.0m-long monobody platform. Autocar has previously reported that the SUV is powered by a tri-motor set-up, with two power units on the rear axle and one up front, producing a combined 794bhp. This configuration is expected to also feature in the saloon, although Aehra has yet to confirm such details – and they could change once the start-up establishes a powertrain supplier.
Energy is stored in a 120kWh battery built by Austrian company Miba and Aehra is targeting a 497-mile range. Recharges can be completed at rates up to 350kW thanks to 925V electrics. Bi-directional charging means the saloon and SUV will also be able to power external devices, such as a house.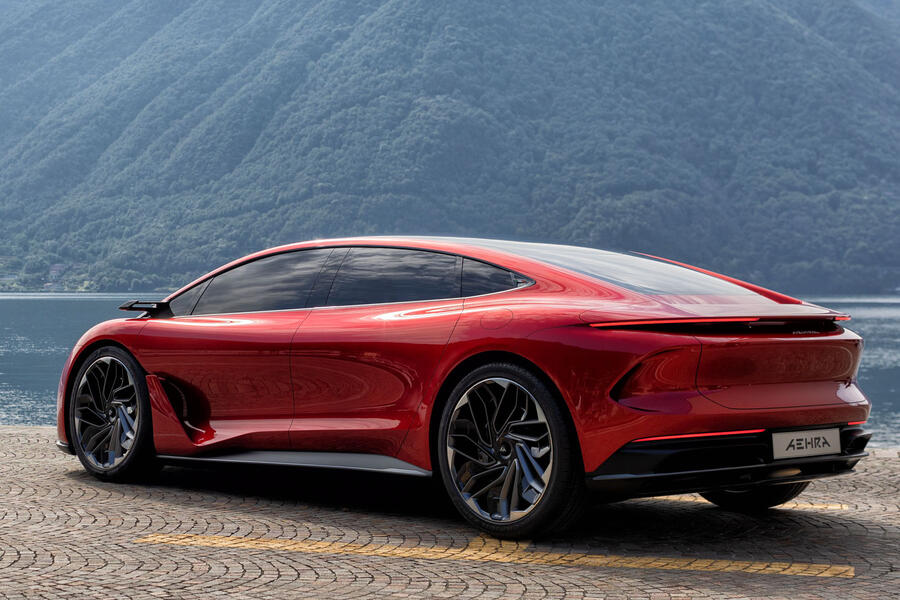 Autocar understands that the platform and battery could be shortened to spawn smaller models in the future – such as a coupé – but Aehra has yet to confirm if such models are currently in its plans.
CEO Hazim Nada said: "There will be a two-plus-two, there will be a series of derivatives of what we've shown. We're working on a series of things, but it would be wrong for us to communicate too many models at this stage. The first thing that the market needs to see from us is concrete steps in bringing [the saloon] to production."
Autocar has previously reported that the Aehra saloon and SUV will share 70% of their components – of which "practically all" will be sourced from existing OEMs, Nada said in February. This "Lego approach" will help the firm to rapidly scale the two cars to a target of 25,000 sales apiece by mid-2027.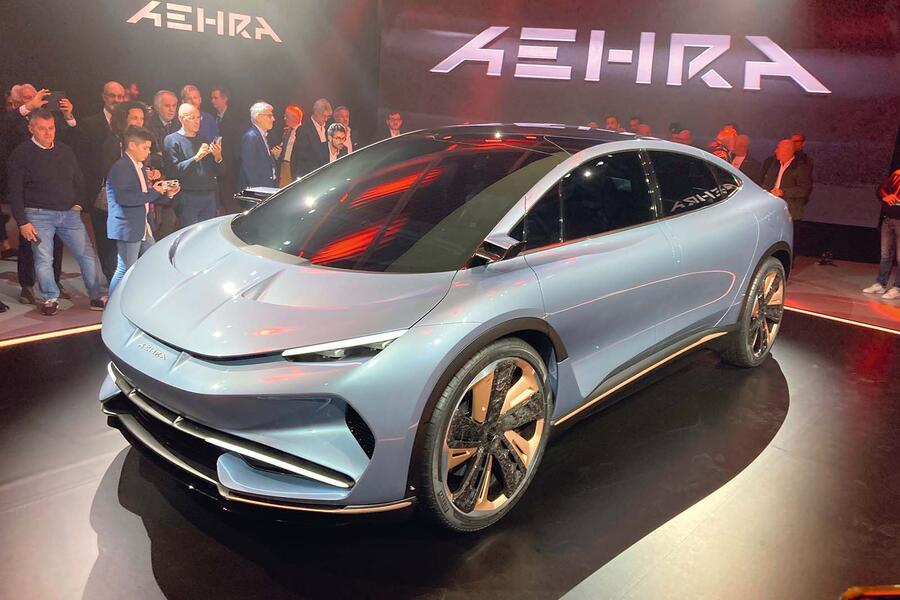 Nonetheless, the two models are likely to have a distinct feel on the road, owing to the work of engineering boss Francisco Cimatti. He was most recently responsible for the development of Lotus's EPA platform, which underpins the new Eletre SUV.
He is perhaps best known for a 32-year stint at Ferrari, during which he oversaw work on the 512 TR, 456 and 550 Maranello – a two-time winner of our annual Britain's Best Driver's Car contest.
Cimatti told Autocar that his ambition with the Aehra project is to rethink what makes an electric car exciting, and not to rely solely on brutal acceleration as many rivals do. He added that he would like to prioritise energy efficiency and recuperation, as well as "right-sizing" the brand's line-up: minimising waste in all aspects of its production and on-road performance.
He said: "I have what I call the small foot approach – if you design a small foot, you will go both in the small shoe and the big shoe. And nowadays, with the majority of vehicles being SUVs there is a lot of space."
This is to say that Aehra's motors and other components will be designed to be as compact as possible – despite initially featuring in large cars – to open the door to smaller models in the future.
Cimatti added that a feeling of connection with the road would be key to the identity of Aehra's cars, and that the firm's electric platform is being designed with "basic physics" in mind. As such, it will feature a low centre of gravity and rear-biased weight distribution.
He explained: "Those are things that can improve the experience that people do not read about in the press, but they count more than having the latest damper technology or the latest powertrain performance.
"Basic physics, you cannot fight against it – you need to have it on your side".
Aehra saloon prices are expected to start at around €160,000 (£137,000), positioning it below the €180,000 (£154,000) SUV.
https://www.autocar.co.uk/car-news/new-c...ycan-rival