06-21-2023, 06:41 PM
Akio Toyoda confirms electric Toyota GR sports car is testing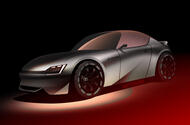 Upcoming GR sports EV will "look like an electric car"...
'Master Driver' chairman has test driven an electric GR prototype and says the brand's EVs will feel like smash-hit ICE cars
Toyota Gazoo Racing has begun testing its first battery-powered prototype – and company chairman Akio Toyoda is personally involved in development work to ensure it meets expectations, Autocar can exclusively reveal.
Talking during the recent Le Mans 24 Hours, in which the firm finished second to Ferrari after winning the previous five events, Toyoda revealed that his baseline expectations for the car are that it must be at least as good to drive as current combustion-engined models, which include the GR86, GR Supra, GR Yaris and GR Corolla.
Toyoda, who is nicknamed 'Master Driver', said: "The starting point is not what powertrain the car has, but how fun it is to drive regardless of that powertrain. I actually had the opportunity to test drive a BEV GR we are working on recently. I don't know if that car will make it onto the market yet, but the first priority of making these kinds of cars is that they need to be fun to drive, no matter what powertrain they use."
Consequently, Toyoda also suggested that the car will be developed to have many characteristics of combustion-engined cars, including having a clutch, gearbox and even making a sound to mimic engine noises.
Toyoda has long championed the aural delight of driving a car quickly and has cited its importance when promoting the company's involvement in developing hydrogen combustion technology for motorsport, and potentially road car, applications.
"The biggest difference to other BEVs we are developing is that, when you are in the GR BEV, you can actually hear the engine noises, even if you can't smell gasoline," said Toyoda. "There is also a manual transmission and also a clutch. If you put someone in the car and asked them to drive it and guess the powertrain, they probably wouldn't be able to tell you."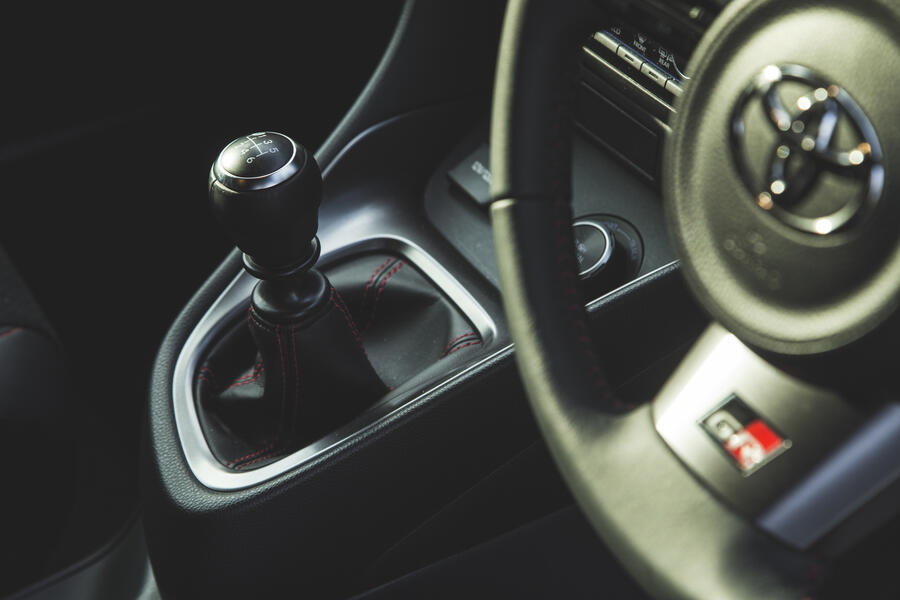 Toyoda's reference to the manual gearbox adds credence to suggestions the GR model could be co-developed with a Lexus equivalent, as last year the upmarket firm revealed early details of a manual transmission project it was working on for future BEVs.
The firm's chief engineer, Takashi Watanabe, outlined that the gearstick and clutch wouldn't be connected directly to the motor, but they would simulate shifts by adjusting the torque settings of the electric motor. He also suggested that it could be programmed to allow the car to roll back on a hill, or even potentially emulate a stall, to ensure poor driving is punished.
That concept was showcased in a promotional video, which also revealed a test car making simulated engine sounds that were pumped into the cabin, but inaudible from outside the car. "We would want to make sure we continue to offer products for enthusiasts," said Watanabe at the time.
Underlining the prototype nature of the GR test car, and how its development showcases the company's willingness to take on new ideas, Toyoda said: "Whether it makes it to the market or not, what the company is trying to do is explore the idea of what it is that we shouldn't lose in a car even if it becomes BEV.
"I can proudly say that this is an example of how Toyota has changed into a company where members can look into an idea that sounds interesting, create a car from their ideas and then show it for test drives."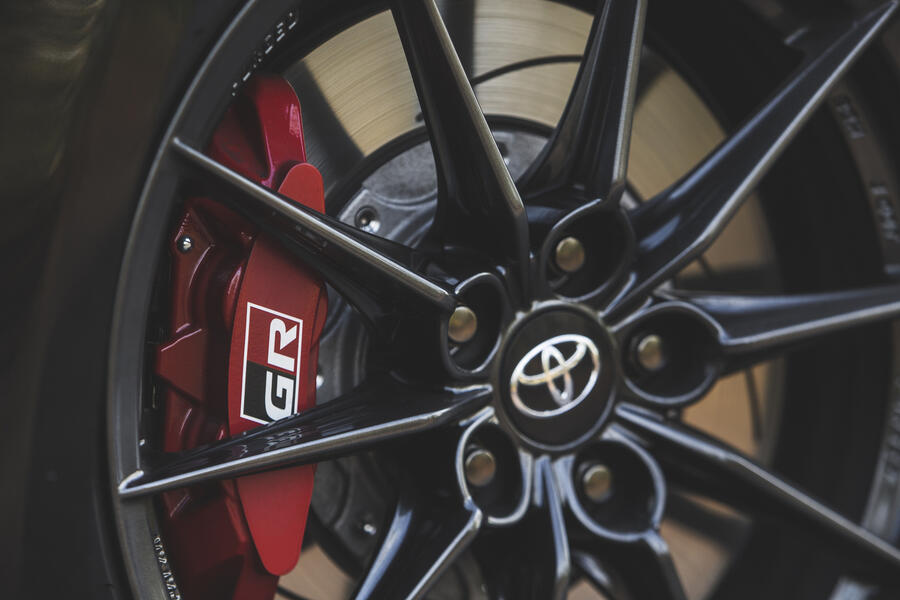 However, Toyoda added that the car would look like a BEV from the outside, suggesting that it is likely to be based on an all-new model rather than a bespoke car. In 2021, the firm pledged to launch 15 new BEVs by 2025 and hit 1.5 million BEV sales by 2026. Last year, Toyota sold 26,000 BEVs after its first model, the bZ4X, was recalled for a safety issue.
It is likely the GR BEV would make use of battery advances that were announced separately earlier this week. Although Toyoda did not comment on the possibility, a statement from Toyota revealed that the company will start making cars using next-generation lithium ion technology from 2026 and that a "technological breakthrough" with energy-dense solid-state battery technology means that a further step change in performance could potentially be possible from 2027-28, resulting in mass-market cars with a range of up to 745 miles per 10-minute charge.
However, it is anticipated that the solid-state technology will initially carry a significant price premium. This makes it far more likely to appear first on a halo model, such as a production version of the Electrified Sport concept - a successor to the legendary Lexus LFA hypercar. While the Lexus LFA cost around £350,000 when it was launched in 2009 – a relative bargain given its performance capabilities at the time and current valuations of pristine cars of £1m – it is anticipated the Electrified Sport will cost at least £500,000 new.
In contrast, GR models have so far focused on the more affordable end of the market and taken inspiration from mainstream cars rather than being bespoke models. Given that, a car under development now would be likely to use the latest, more affordable, lithium ion technology.
It is expected that solid-state technology will cascade into models across the firm's ranges as prices come down and more mainstream applications are developed. However, the potential for using smaller batteries to achieve high performance and range is seen as a crucial advantage for the technology in hot EVs of the future.
John Neville
https://www.autocar.co.uk/car-news/new-c...ar-testing