04-20-2022, 04:20 PM
All seams good: inside the world of leather upholstery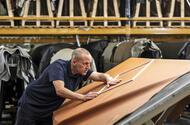 Bridge of Weir has been the top car leather supplier for 120 years. We learn how it has gone high-tech
James Muirhead opened the large envelope he had just been handed by a senior car interior designer stamped 'DO NOT BEND' and found inside it a rock, a piece of seatbelt, a length of thread and some other random oddities. The gauntlet cast down by the designer was to match the colour of each item in leather.
Muirhead is head of automotive sales at Bridge of Weir, the company founded by his great-great-grandfather, Arthur Muirhead, in 1905. He had been explaining how it could match the colour of any object as a way the manufacturer could offer a bespoke personalisation service to its customers.
A couple of weeks later, he returned with every one of the examples matched perfectly, including the envelope itself, made in colour-matched leather and stamped with the words 'DO NOT BEND'.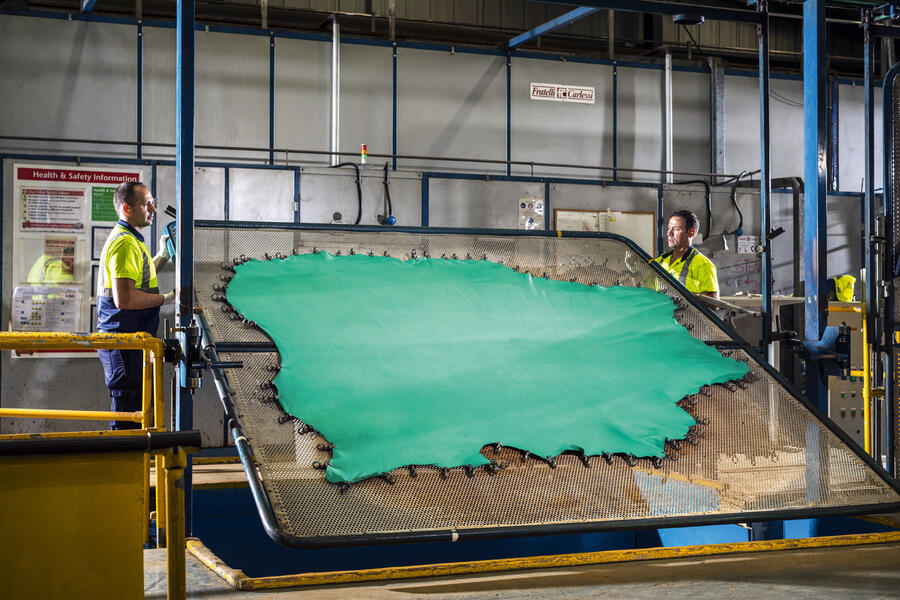 Offering bespoke personalisation to customers is a challenge Bridge of Weir's colour team has warmed to.
"People have come up to us with all kinds of things and asked us to match them," says Muirhead. "An aubergine, lipstick, socks, a cricket ball, a Post-it note – you name it."
Among the latest developments – and one used to create an option for the McLaren Senna's seats – is the ability to create perforated designs digitally.
Normally, repeated perforations in leather (either rows of holes or more complex patterns) are stamped out using tools covered with tiny pins. The tools, like those made for pressing body panels, are eye-wateringly expensive to make. They are mounted in an automated perforation machine that rapidly stamps large areas of leather. The downside is the lack of flexibility, the cost and the lead time to make the tool for each pattern.
In contrast, a CNC stamping machine can be ready to punch perforations in the time it takes for a designer to create a pattern on a software package such as Adobe Illustrator or Autocad.
The CNC machine features two moving heads with five electronically controlled pins on each. The pins are interchangeable, come in five sizes and are fired into the leather working in a similar way to a fuel injector.
Changes to a design can be made very quickly. It's not as fast as the traditional machines, but it can be used for small production runs.
For large runs, explains leather designer Debra Choong, "we use it more as a sample and prototyping tool, to test different patterns on their trims, but the intention would be for the hides to be produced on high-volume perforation machines".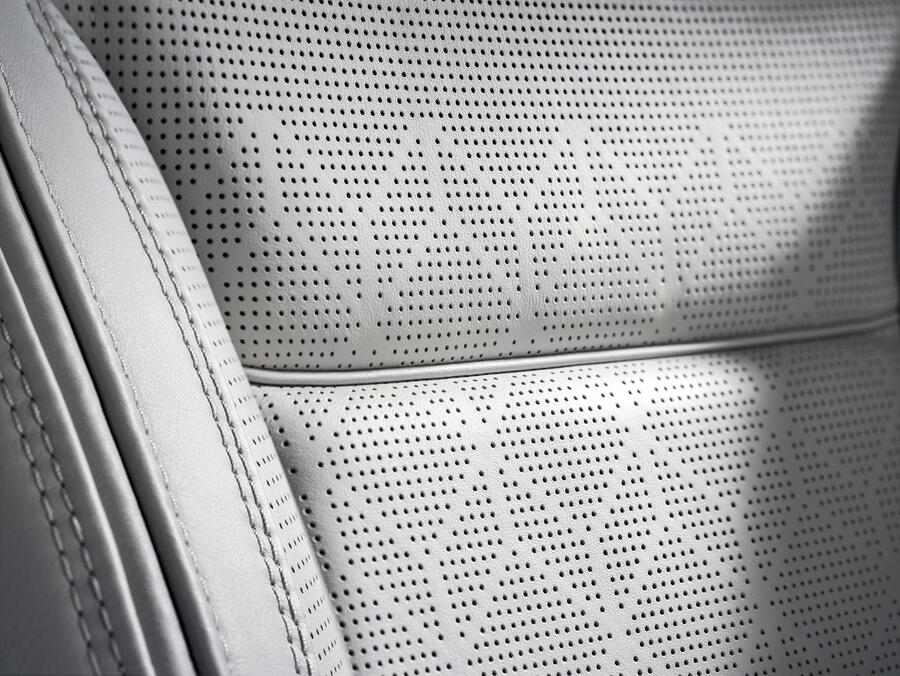 As well as flexibility of design, the speed of the system means customers can quickly check physical features, such as whether a new design works with a seat's air-conditioning system.
"Traditionally, we might have to work out all the behind-thescenes aspects before we get to the final tooling, whereas now we can prototype a pattern, try it out, see whether it works with the airflow or not and check that it passes the customer's test criteria on our leather," says Choong. "If we need to make changes, like if the holes are too big, small or close together, we can modify it almost instantly."
Practicality plays a big part, too. White leather interiors are in vogue at the moment, but it faces a problem.
"Whereas once drivers of premium cars may have worn suits, now wearing jeans is commonplace, and the colour from the blue denim can stain white leather blue," explains Muirhead.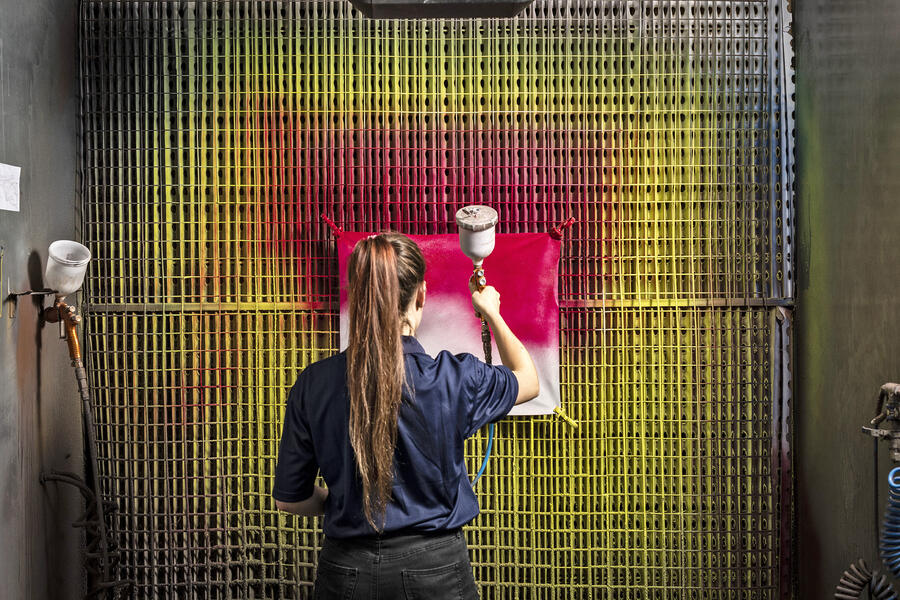 Developing coatings capable of preventing that staining is one of the many unseen aspects of producing premium leather, and an in-house test laboratory is equipped with rows of specialised test rigs exhaustively checking how the leather copes with rubbing, water, sunscreen, alcohol, alkalines and stretching, plus how flexible it is.
Fogging tests establish how much leather contributes to humidity and the fogging of a car's windscreen, there are shrinkage tests to establish suitability of certain grades for different uses, whether it's on the upper instrument panel or a seat, and leather has to resist fading in ultraviolet light. The hides used to make leather are a waste by-product of the food industry. Muirhead is quick to stress that no animals are specifically farmed for making it.
It's so tough and long-lasting that Bridge of Weir's sister brand, Muirhead, counts Ryanair as one of its many aviation customers, the budget airline having worked out that the robustness of its leather makes it less costly than cheaper alternatives. As part of the Scottish Leather Group, Bridge of Weir is certified as meeting a raft of environmental standards and recycles the 2000 tonnes of water that it uses daily.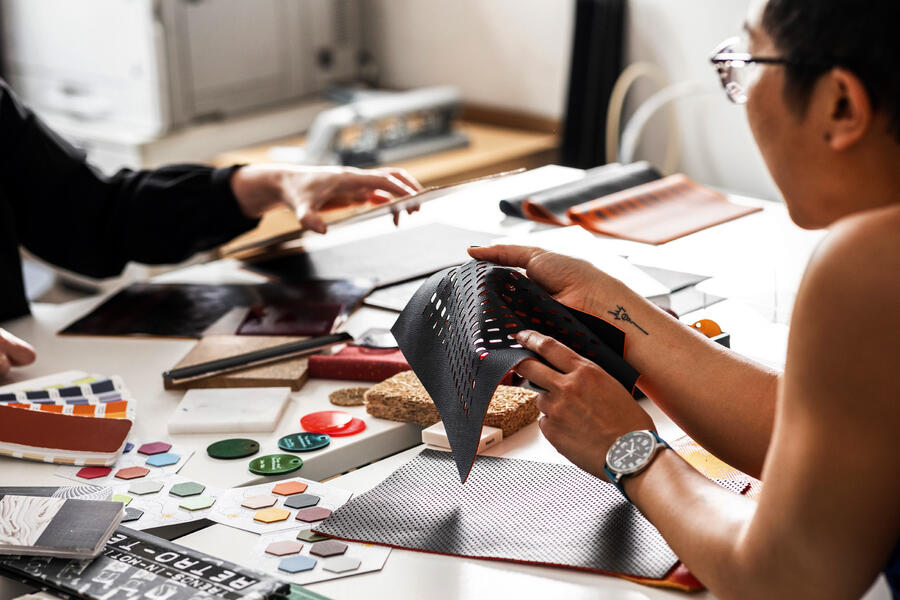 It's also on course to become carbon-neutral by 2025, thanks in part to a bespoke gasification plant (designed by the group's head of sustainability and innovation, Warren Bowden) that turns waste products into sustainable energy.
After almost 120 years, Bridge of Weir's craft has evolved from old-school to high-tech. And with a client list that includes Aston Martin, Bentley, Jaguar, Land Rover, Lotus, McLaren, Polestar and Volkswagen, it's clearly still at the top of its game.
Leather legends
When the seminal Ford Model T was in the offing, Bridge of Weir founder Arthur Muirhead set sail for the US and convinced Henry Ford to choose his leather for the seat upholstery. The first Model T plant built outside the US was opened in Trafford (near Manchester) in 1911, and the cars were indeed trimmed with leather from Renfrewshire.
Other famous cars followed, including the Citroën DS, the DeLorean DMC, the McLaren F1, the Aston Martin One-77 and lately the McLaren Speedtail, for which 157 colours were created, since every example was unique.
https://www.autocar.co.uk/car-news/featu...upholstery