12-05-2021, 12:20 PM
Analysis: Can new Toyota Aygo X save the cheap city car?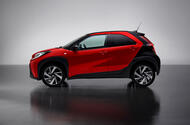 Firm's Europe boss explains why it bucked the trend to make the petrol-only Aygo X
Conventionally fuelled superminis and city cars have long been tipped to become early casualties of the shift to all-out electrification.
Their waning profit margins, near-incompatibility with hybridisation and negative impact on fleet emissions figures mean larger, more costly and increasingly electrified cars have been the priority for most major manufacturers in recent years. 
But Toyota has bucked the trend by introducing the new Aygo X, a higher-riding but still diminutive third-generation version of its consistently strong-selling city car. Although it has grown slightly, at 3700mm long and 1740mm wide, it will still be comfortably one of the smallest combustion cars on sale and it serves as proof that Toyota views the city car as a viable revenue stream for at least one more model cycle. 
Toyota Europe vice-president Andrea Carlucci is confident that the Japanese firm can sustain an offering in this endangered segment. He told Autocar that the "strong equity we have built over the last 15 years with two generations of the previous vehicle" cements the Aygo nameplate as a front runner. 
Carlucci also highlighted, in particular, "the great job our UK colleagues have been doing. It's by far one of the most successful markets – if not the most successful – in Europe." Indeed, the Aygo has outsold the larger Yaris in the UK every year since 2015, and in the first nine months of 2021 – the current car's final full year on sale – it was only slightly behind the much newer Corolla and C-HR in terms of outright UK sales, with 15,009 Aygos sold. 
The Aygo X will not go up against the same array of competitors faced by its predecessor at launch in 2014. Seat and Skoda made their identical Mii and Citigo EV-only in 2019 before withdrawing them from production altogether; Renault's rear-engined Twingo is now EV-only and unavailable in the UK; and ex-production partners Citroën and Peugeot will no longer build the C1 and 108 alongside the Aygo in Kolín, Czech Republic.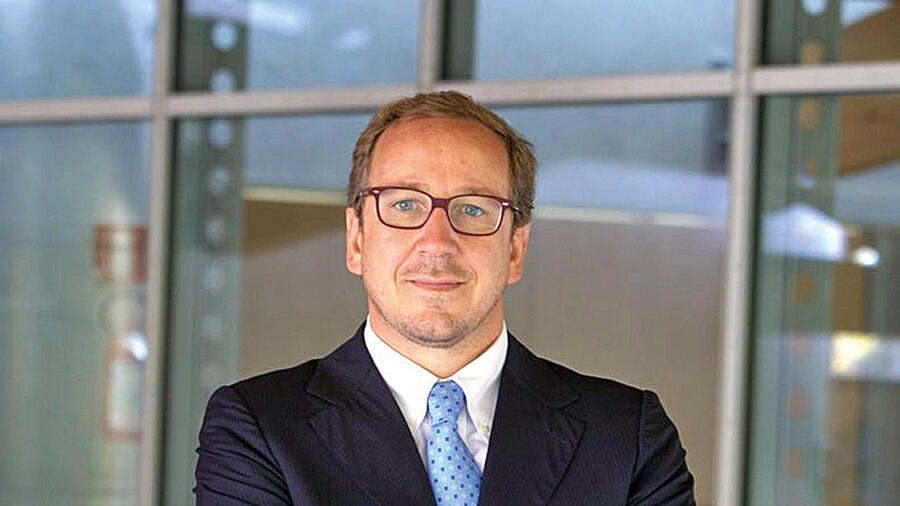 Carlucci suggested the reasons behind other manufacturers' withdrawal from the petrol city car market in recent years: "It's a segment that traditionally is not that profitable and, if not fully electrified, tends to be a 'bad boy'." 
The emissions produced by a pure-combustion motor incur hefty penalties for car makers because of a recently imposed 95g/km average on CO2 emissions across a manufacturer's line-up. So Toyota will have to balance the pure-petrol Aygo X's impact with sales of statistically cleaner hybrid and upcoming pure-electric models. 
Were the Aygo X electrified, its environmental impact, on paper, would be likely to fall below the EU's strict thresholds, but Carlucci suggested that a hybrid version would not be able to "stay true to the vocation of this category, which is to be affordable". The mild-hybrid systems used by rival cars, he notes, have "even higher CO2" ratings than the Aygo – and the installation of such a system would push the Aygo X's list price up, threatening its positioning. 
Notably, the similarly priced Suzuki Ignis and Fiat Panda are the only electrified propositions available in this segment in the UK, but it uses a relatively unobtrusive and cost-effective 12V mild-hybrid system to reduce emissions. As for whether Toyota can count on the sustained popularity of an A-segment offering, as crossovers continue their assault on the sales charts, Carlucci is adamant that there remains a market for such models. "It's the right choice to stay [in this segment]. I'm confident we can succeed," he said, adding that the new car's raised ride height and rugged styling are an acknowledgement that Toyota aims to find "a sweet spot between the A and sub-B categories where there is nothing like the new Aygo X".
Toyota has hinted at a slight cost increase over the old car, but even a £15,000 starting price would compare favourably with similarly sized electric alternatives in outright terms: the Fiat 500e is priced from £23,495, the Mini Electric from £26,000 and the Honda E from £29,165. Volkswagen will launch the production version of the ID 2 in 2025 at around £17,000, but combustion technology will continue to be the most cost-effective means of propulsion in this segment for now, for both consumers and car makers. 
Toyota remains the only mainstream brand to commit to a non-electrified city car offering in the run-up to 2030, so it remains to be seen whether the Aygo X's existing rivals will be renewed at the end of their current life cycles to provide competition. 
Aygo's rivals: going, going, gone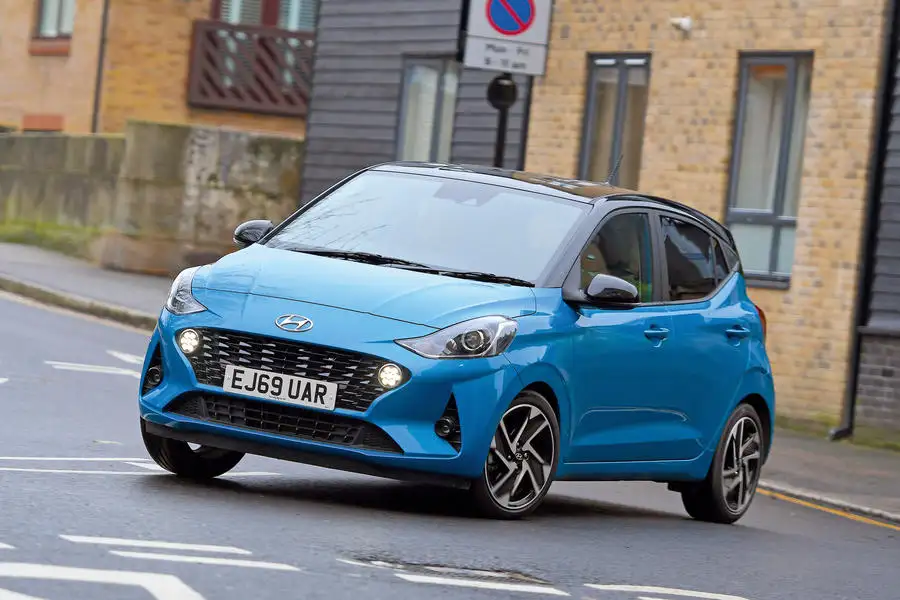 Hyundai i10: An obvious rival in price and positioning terms, the i10 entered a new generation in 2020 and remains "very much part of the product plan" for the foreseeable future, according to Europe boss Michael Cole.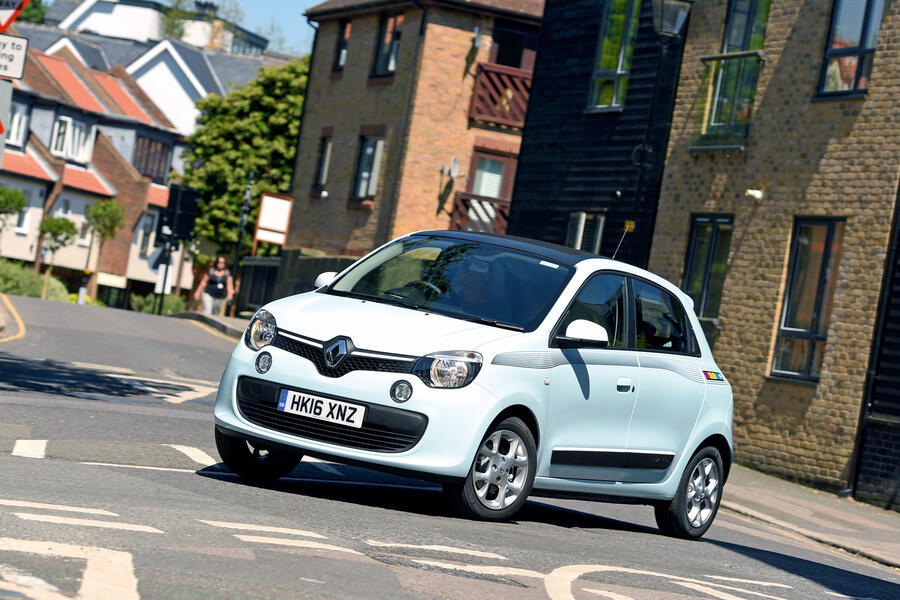 Renault Twingo: The rear-engined supermini bowed out of the UK in 2019 as part of Renault's push to simplify its line-up. It remains on sale in mainland Europe, now with an EV option, but the firm's smallest UK car is now the Zoe.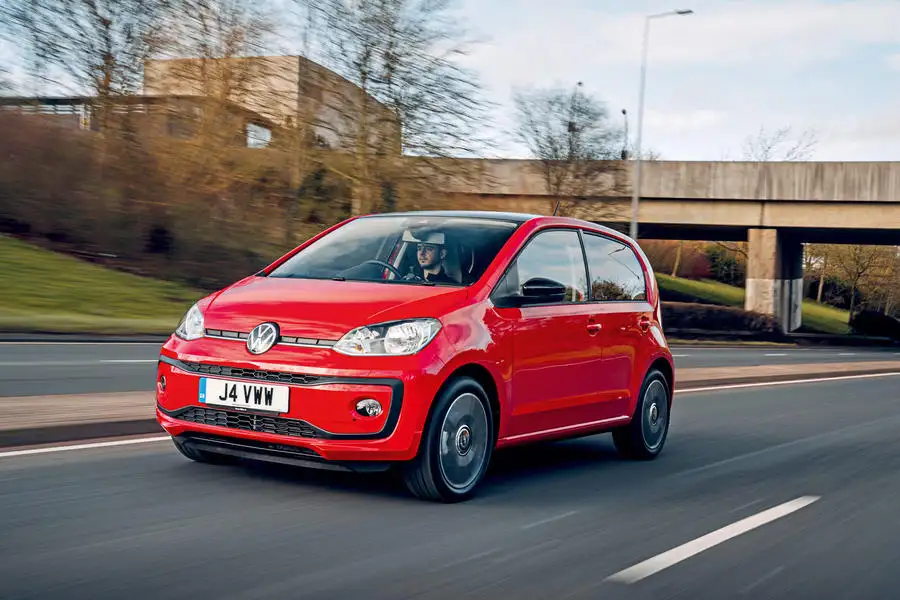 Volkswagen Up: The Up continues to be available – unlike its Seat and Skoda siblings – and still has a combustion option. At £13,660 for the fivedoor variant, it remains a threat to the Aygo X but it has now been on sale for 10 years and will not be directly replaced. 
https://www.autocar.co.uk/car-news/new-c...p-city-car