08-19-2022, 08:47 PM
Analysis: Why the decline in diesel sales has slowed in 2022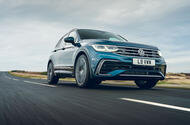 Volkswagen Tiguan was Europe's best-selling diesel car last year
Diesel has been the biggest casualty of the push to electrification, but a recent uptick has altered forecasts
Diesel has so far been the biggest casualty in the push to electrify the UK's car parc, but there are signs that sales of cars powered by the fuel are experiencing a mild resurgence.
UK automotive lobby group the SMMT in July altered its original April forecast for total diesel passenger car sales this year from 124,000 to 152,000, up 23% on the back of an uptick seen in the past couple of months.
That is still a fraction of the 1.3 million diesel cars sales recorded in 2016, almost half the total for the year, but after years of freefall in which electric, hybrid and plug-in hybrid gobbled up diesel's market share from half to just 11% now, this marks a pretty significant moment.
The same trend is being seen across western Europe by analyst company LMC Automotive, which noted that June's diesel share loss was the smallest "for years", after finishing the month at 19.2% of all sales. In some markets, share is climbing – for example, in Ireland, western Europe's biggest diesel market by share at 40% in June.
<script id="infogram_0__/7nyKH9fvzK6jtsipIEA8" title=" Autocar (Web) - Buisness" src="https://e.infogram.com/js/dist/embed.js?Y6k" type="text/javascript"></script>
<script id="infogram_0__/7nyKH9fvzK6jtsipIEA8" title=" Autocar (Web) - Buisness" src="https://e.infogram.com/js/dist/embed.js?Y6k" type="text/javascript"></script>
So what's buoying diesel at the moment? One reason might be that car makers are now shifting enough low-emission cars that they can afford to concentrate on their traditional mainstay models. "It may be rather profitable for OEMs to push diesel now that the pressure to sell more plug-ins has eased," Al Bedwell, director of global powertrain at LMC, said.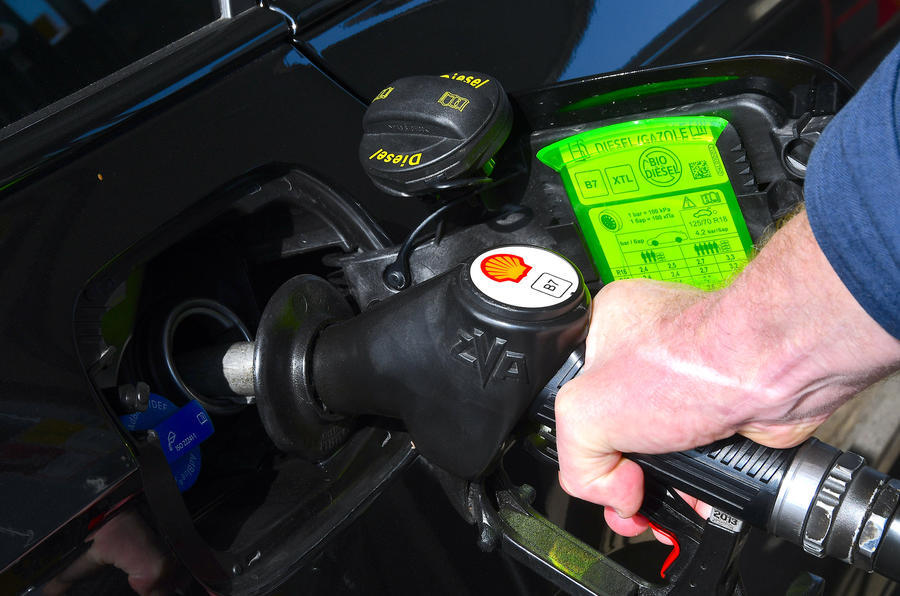 In the UK, the demand is being driven by premium brands. A big clue for that was given in the July SMMT figures, which showed regular diesels were outsold by diesels boosted by mild-hybrid technology, which is mainly used by higher-end makers, who can better mask the extra cost.
To the end of July, Land Rover was the biggest diesel brand in the UK by sales, followed by BMW and Mercedes. 
To date, the premiums have been mainly shifting over to plug-in hybrid technology as an alternative to high-torque, relatively low-consumption diesel drivetrains that customers of these mostly larger vehicles preferred. Mercedes is the only car maker so far to blend the two to create plug-in hybrid diesels. (All other current PHEVs use petrol engines.)
But although PHEVs are far more tax efficient for company car drivers, they are more complicated and it could be that companies such as Land Rover are finding it easier to ship simpler diesels instead, in the face of ongoing shortages of chips and other parts. In July, the share of PHEV sales dropped to 5.8% for the month, against an annual total so far of 6.3%, SMMT data shows.
In other markets, drivers could be reacting to likely pushback against plug-in hybrids, which have consistently shown to have recorded far more CO2 in real-world conditions than in laboratory tests. Germany, for example, is reportedly cutting purchasing incentives for plug-in hybrids from the beginning of next year. Diesels have also had well-documented problems as far as misreporting emissions goes, but they are at least fairly consistent when it comes to CO2 output.
Diesels are also remaining stubbornly ahead of battery-electric vehicles across Europe after the historic December last year when BEVs outsold them for the first time across western Europe, data from Matthias Schmidt, author of the European Electric Car Report, shows. Missing Tesla deliveries from Covid-hit China and parts shortages affecting Volkswagen EV production are partly to blame, but rising battery prices affecting already shaky EV profitability could also be playing their part in slowing manufacturer enthusiasm.
Let's be clear, though: diesel sales are already only going one way. Several car makers, including Alfa Romeo, Fiat, Honda, Hyundai, Mazda, Nissan, Porsche, Renault and Toyota, have stopped offering diesels altogether in the UK, apart from as an option for very niche models (the Toyota Land Cruiser, for example).
For many mainstream brands, hybrid has now become the electrified drivetrain of choice to offer customers not yet ready to switch to EVs. To the end of July, the UK bought more full hybrids (as opposed to mild hybrids) than it did diesels, while in July, both outsold EVs.
The VW Group continues to be the biggest seller of diesels across western Europe, LMC said in its June report, followed closely by Stellantis. The Volkswagen Tiguan was the best-selling diesel in Europe to the end of June, followed closely by the Peugeot 3008. In the UK, the Ford Kuga was the biggest-selling diesel model, followed by the Range Rover Evoque.
Next year, diesel will continue its slide to account for 137,000 cars against a predicated 1.9 million sold in the UK next year, according to the SMMT's predictions, and be overtaken by EVs, plug-in hybrids and full hybrids. But for a certain type of driver, choosing mainly large SUVs, nothing has emerged to replace it - yet.
https://www.autocar.co.uk/car-news/busin...lowed-2022