03-15-2021, 06:45 AM
Analysis: the big oil firms adapting to the EV era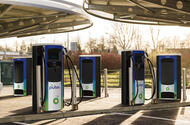 BP and Shell are investing heavily in provision of public charging for electric vehicles
Ten years ago, electric vehicles were mainly on the agendas of Nissan and a small group of start-up companies that included Tesla. Today, the 'legacy makers' are catching up rapidly; Audi, BMW, Hyundai, Kia, Renault and Volkswagen are all significant players in the EV space.
In parallel, new innovators have arrived to provide EV charging, such as Ecotricity, Gridserve and Instavolt, with little sign of the traditional oil companies as we adapt to new ways of refuelling our vehicles. Now that's all set to change.
According to BP, the share of oil in transport is likely to peak towards the end of the 2020s. Although it could remain at 80% in countries that continue with internal combustion, its use could fall to as little as 20% by 2050 in countries with net-zero targets, such as the UK.
It therefore goes without saying that oil companies are concerned about their future revenue. Many will switch to refining carbon-neutral synthetic fuels by 2050, but giants such as BP and Shell are now becoming major players in the EV charging field, just as established car makers are taking over the EV market.
The oil giants' move into EV charging has been warmly received in many quarters.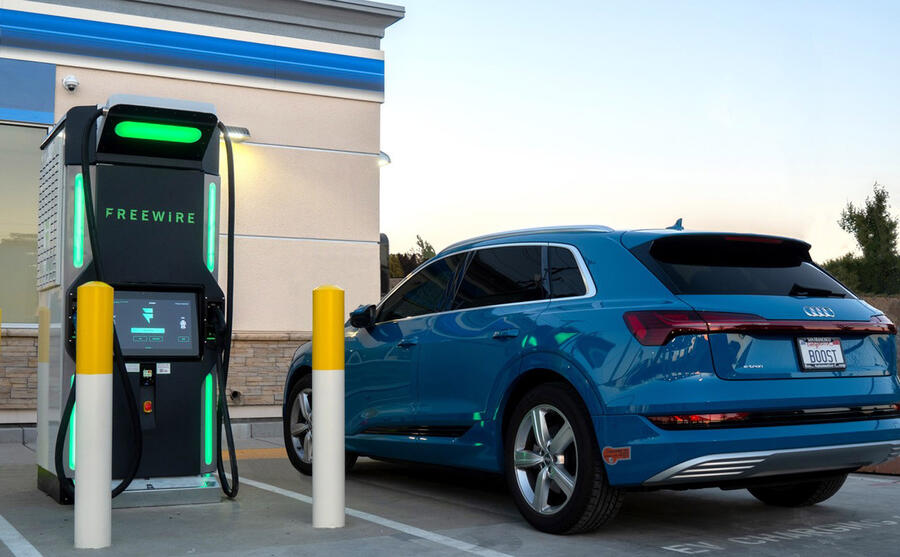 For instance, UK transport minister Rachel MacLean told Autocar: "The government envisions a market-led, self-sustaining network of charging infrastructure that's accessible, reliable and affordable for all drivers. We welcome the investments made by BP and Shell as we work towards meeting our ambitious net-zero commitments."
It has also been welcomed by users, according to Ben Lane, the joint-managing director of Zap-Map. "I think it's really good news for the EV sector that the big oil companies are making a move in the direction of EV," he told Autocar. "I think they've been a little bit slow off the mark, primarily because to an extent they're going to be cannibalising their own business models.
"But I think the forwardlooking oil companies now realise that the writing is on the wall for the internal combustion engine to different degrees in different markets. More than 10% of all new cars sold in the UK last year were plug-in cars, so the market is shifting, and they need to respond to that.
"What's really good to see from BP and Shell is that they're actually putting substantial investments into infrastructure, and the quality of their product is really good."
This view was confirmed in Zap-Map's 2020 survey, which asked British drivers which of 15 public EV charging networks owners regularly used. BP Pulse came out top, with 40%, while 11% said they used Shell Newmotion. The same proportion said they used Tesla's Supercharger network, although notably this came top for customer satisfaction.
At its 2021 Strategy Day, Shell announced that it would expand its global network of EV chargers from 60,000 today to more than 500,000 by 2025. Beyond that, it says it could have 2.5 million in place by 2030. And its purchase of Ubitricity last month hugely expanded its UK network with 2700 on-street chargers.
However, Shell is playing catch-up with BP, which already has over 8000 charge points across the country through its BP Pulse brand as part of a long-term strategy.
"We're moving from being an international oil company to an integrated energy company," said Richard Bartlett, BP's senior vice-president of future mobility and solutions. "We made a firm commitment around becoming a net-zero-emissions company by 2050 or sooner. Our vision is very much around how we democratise the provision of affordable clean, low-carbon mobility. We're looking at doing that in the key markets where EV penetration is or will be high."
Bartlett is faced with the task of tailoring solutions for different markets around the world. In China, 90% of EV charging is done at public sites, because the majority of the population live in apartments. But in the UK, 60% of drivers have off-street parking at home, from where they can use a 7kW wallbox overnight. Even so, the demand for more public chargers with faster speeds and better reliability is increasing rapidly here.
"We believe a large percentage of the market want affordable, reliable, fast charging," Bartlett said. "Once you overcome range anxiety by laying out the fast infrastructure, the next piece is all around the reliability, the service levels and the convenience of those locations, so that people don't have to worry about it."
BP has also announced that it will make £2 million available to update old charging facilities installed by local councils, with more than 50 chargers already earmarked to be replaced.
At the same time, we can expect more charging hubs to appear. BP operates the busiest one in the UK, in Hammersmith, London, and will shortly be announcing more. Shell is also planning them, with its first due to open in Fulham, London, this year.
Motorway charging is also being addressed by the oil gians and the government. Ultra-rapid chargers are due to go live shortly at three at BP motorway forecourts in England and two in Scotland.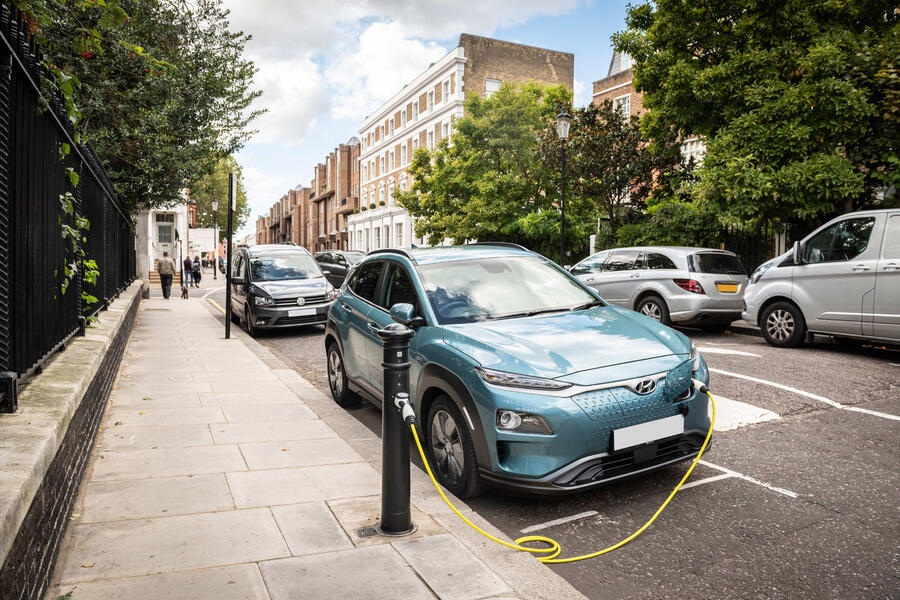 At the same time, the Department for Transport has announced that it aims to have at least six rapid chargers in every motorway services car park by 2023, with a minimum charging rate of 150kW, and it has made £950m available to assist investment from the private sector. It expects there to be 2500 EV chargers across motorways and A-roads by 2030 and 6000 by 2035.
Rural locations remain problematic, but both BP and Shell say they have a solution.
BP is working with American charging technology company Freewire, whose Boost Charger system can raise three-phase power to 120kW using an extra battery, effectively providing a fast-charging service that can be installed anywhere in a couple of hours. It's also substantially cheaper: Bartlett told us that the Freewire units could be installed for less than a third of the £2.5m it would cost to install a row of four fast chargers in a remote location.
Shell has announced that it's trialling a new system in the Netherlands that uses a 360kWh on-site battery to provide fast charging of up to 175kW for two EVs at a time.
Does all of this mean that the big oil firms will soon dominate the EV charging industry? It's quite possible, according to Jon Regnart, an automotive trend strategist at the Advanced Propulsion Centre UK.
He said: "The oil companies are mirroring the three energy vectors dominating transport in the future: net-zero sustainable fuels, electricity and hydrogen. They're taking a holistic view, and we could see rationalisation, with the bigger companies taking over smaller ones. This could result in the legacy companies dominating with pockets of smaller companies."
However, Gill Nowell, the director of the Electric Vehicle Association (EVA) England, an organisation that represents EV owners, believes there must be healthy competition. She has been involved with EVs and charging capability for more than a decade and welcomes the arrival of traditional fuel companies but warns that action must be taken to stop the creation of monopolies.
Whatever happens, it will be positive news for current and future EV drivers.
"There's a whole market opening up, and the end users are benefiting," said Lane. "Overall, there are a lot of good things happening in the market, and if one of the big oil companies that isn't doing anything [about EV charging] were to ask my advice, I would say 'get a move on, because you're going to miss the boat'."
Mark Smyth
READ MORE
Analysis: electric car charging is still hit and miss 
Shell pledges massive expansion of EV charging network 
UK public EV charging provision increases fivefold in five years
https://www.autocar.co.uk/car-news/indus...ing-ev-era