08-19-2023, 10:17 AM
Aston Martin DB12 Volante is most powerful V8 cabrio GT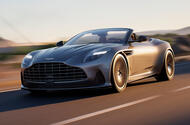 The DB12 Volante reaches 62mph in a claimed 3.7sec and powers to 202mph
GT combines 'uncompromised' handling with 671bhp AMG-derived V8; deliveries for end of 2023
The new Aston Martin DB12 Volante is aimed at being the world's first open-top 'super tourer', offering the most powerful V8 of any cabrio GT currently on sale. 
The Volante's brief was to deliver the same "uncompromised" handling and performance provided by the DB12 coupé, Aston Martin explained. Chopping the roof off reduces the torsional rigidity required for outright dynamic ability, so special attention was paid to reinforcing the Volante's chassis. 
The suspension mounts have been made stiffer – by 140% at the front end – and a crossbrace has been added across the engine bay. 
These revisions mean the DB12 Volante has 3.7% more torsional rigidity than its DB11 predecessor. That car's 'K-fold' soft top is carried over to the DB12 Volante. It can open in 14sec and close in 16sec, doing so at vehicle speeds of up to 31mph.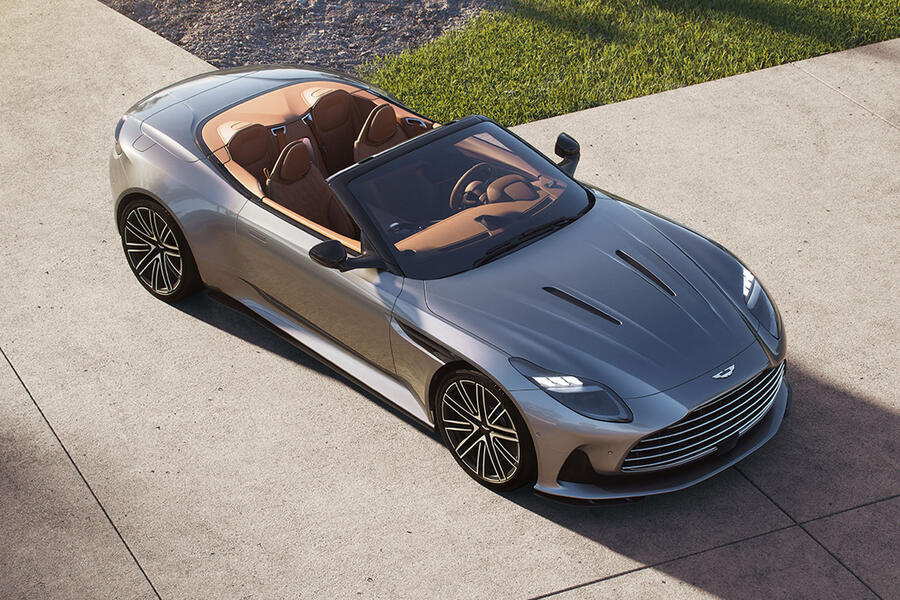 The addition of the roof and extra chassis bracing incurs a significant weight penalty of 111kg. The Volante is otherwise unchanged compared with the DB12 coupé. It's powered by the same Mercedes AMG-sourced 4.0-litre twin-turbocharged V8, which sends up to 671bhp and 590lb ft of torque via an eight-speed automatic gearbox and to the road through the rear wheels.
Despite the additional mass, the Volante's straight-line performance only marginally trails that of the coupé: it dispatches the 0-62mph sprint just 0.1sec slower, in a claimed 3.7sec.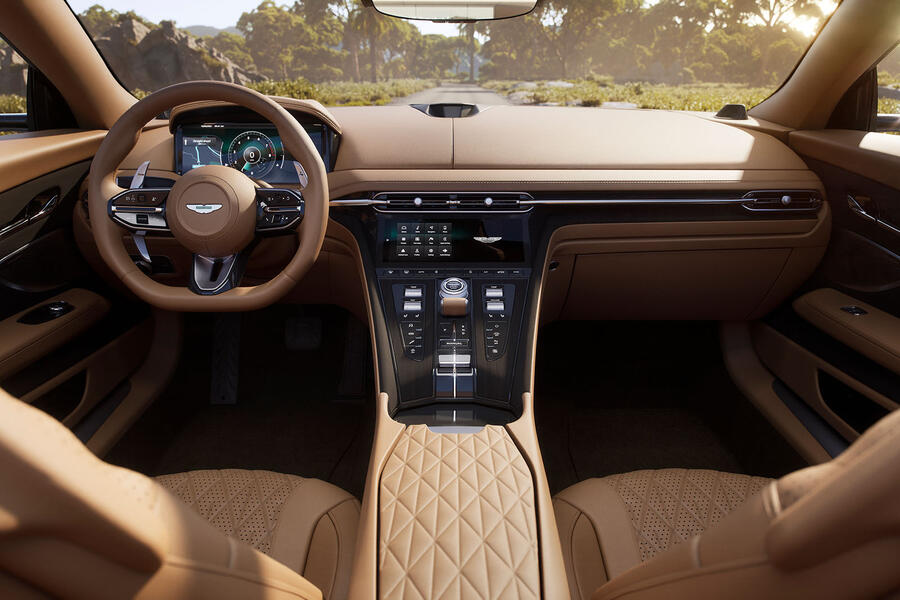 It powers on to the same 202mph top speed. Inside, the drop-top is unchanged, save for the option of wood-veneer seatbacks matched to the doorcards – to create "an extra layer of visual interest" when the roof is down, according to Aston Martin. 
Production of the DB12 Volante is set to begin imminently, with deliveries starting by the end of the year. The firm's next project is to revamp the Vantage in much the same manner as the DB12, to become what creative lead Marek Reichman dubbed a "complete hooligan", when speaking to Autocar in June.
https://www.autocar.co.uk/car-news/new-c...-cabrio-gt