02-28-2022, 10:50 AM
Aston Martin Vantage and DBX return as official F1 safety cars
Aston Martin to supply cars at 12 Formula 1 races, starting with the Australian Grand Prix on 7-10 April
Aston Martin will supply safety cars for Formula 1 for a second consecutive season and has revealed two designs inspired by the firm's classic racing green. 
The Aston Martin Vantage will return as an official safety car for the series and the Aston Martin DBX will once again act as the official medical car. 
Aston Martin will supply cars for 12 F1 races, starting at Albert Park in Melbourne from 7 to 10 April. The two safety cars share their exterior colour with the firm's recently revealed F1 racer, the AMR22. 
The Vantage will be driven by FIA-appointed Bernd Mayländer, who has driven the F1 safety car for over 20 years. Aston Martin says the car "has been adapted for the ultimate speed and handling to perform its important role in F1." 
It has been adapted to feature an FIA safety car livery as well as an LED rear numberplate, bodyside-mounted radio antennas and a roof-mounted LED light bar. Inside, the Vantage is equipped with an FIA marshalling system and a live television system.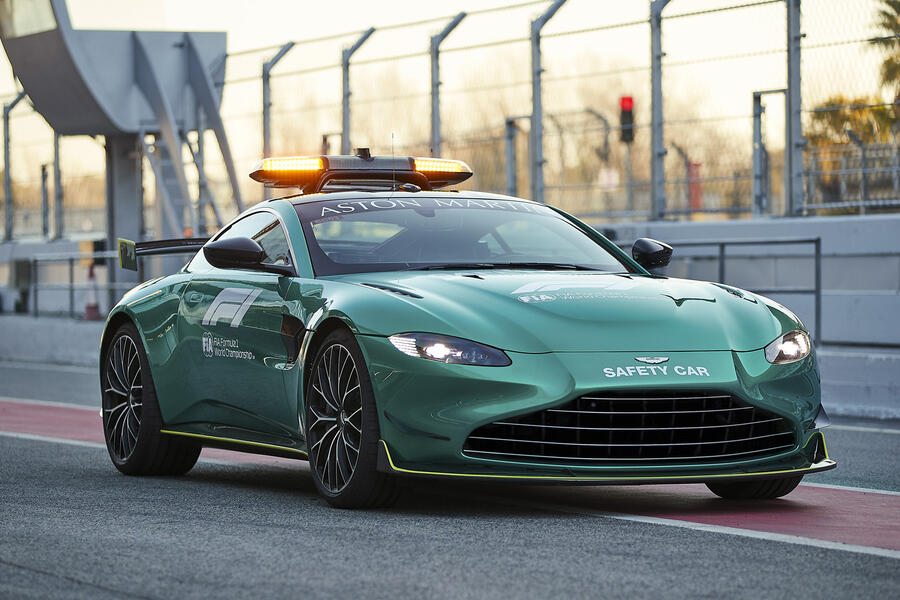 Meanwhile, the larger DBX medical car has been modified to carry fire extinguishers, a defibrillator and a large medical kit bag. The model also gains FIA-approved racing seats, a six-point safety harness, its own marshalling system and TV screens. 
The stripped-out 542bhp DBX does not feature a modified powertrain but can still travel from 0-62mph in 4.5sec. It will once again be used to transport FIA medical rescue coordinator Dr Ian Roberts to the scene of an accident.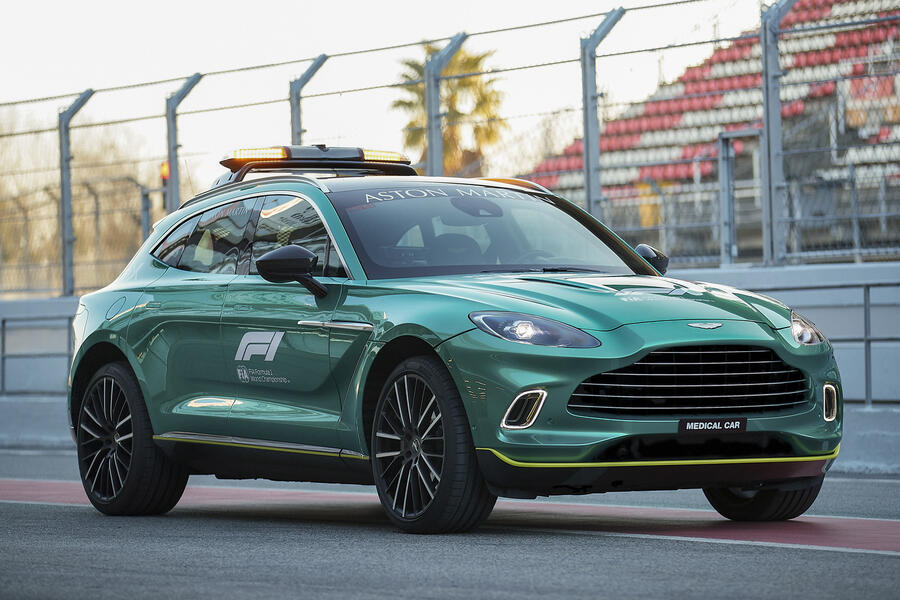 Aston Martin CEO Tobias Moers said: "It is a continuing source of pride for myself and the whole company to see our cars playing a crucial role in Formula 1. 
"Vantage and DBX will feature at 12 grands prix this year and, as much as I hope they won't be called upon too often in the races, I think we all know they will be busy again as F1 enters this new era."
The British firm shared safety car duties with Mercedes-AMG last season. Mercedes-AMG had been the sole supplier of F1 safety cars every year since 1996 until Aston Martin's 2021 introduction.
https://www.autocar.co.uk/car-news/motor...afety-cars