08-12-2023, 09:26 AM
Aston Martin to reveal new sports car next week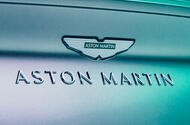 Aston Martin is yet to say what it will reveal, but the DB12 Volante is almost ready for showrooms
Monterey Car Week will host the unveiling of the new model, thought to be the DB12 Volante convertible
Aston Martin has confirmed that it will unveil a new model at Monterey Car Week, where it last year revealed the V12 Vantage Roadster.
It's yet to say which car will be making its debut, but recent spy shots confirm that the drop-top Volante version of the new DB12 grand tourer is nearly ready for showrooms.
The spy shots (below), taken at the Nürburgring in Germany, reveal that the DB12 Volante will receive minimal changes from the regular DB12.
It swaps the coupé's tin top for a folding fabric roof, which appears to be carried over from the outgoing DB11 Volante without substantial modification.
The key changes for the DB12 lie under the skin. The coupé was hailed as an "all-new car" by Aston Martin chairman Lawrence Stroll, with 80% of its make-up said to comprise new hardware.
Key to this overhaul is a heavily reworked interior, featuring the first infotainment touchscreen to have been developed in-house at Aston Marton. It replaces the switchgear-controlled display from the DB11, which had long outstayed its welcome by the standards of family hatchbacks, let alone £185,000 GTs.
Also gone is the option of V12 power, leaving Mercedes-AMG's hand-built, twin-turbocharged 4.0-litre V8 as the only engine. Here producing 671bhp and 590lb ft (34% more power than it did in the DB11), it's claimed to remove 100kg from over the front axle, consequently improving handling.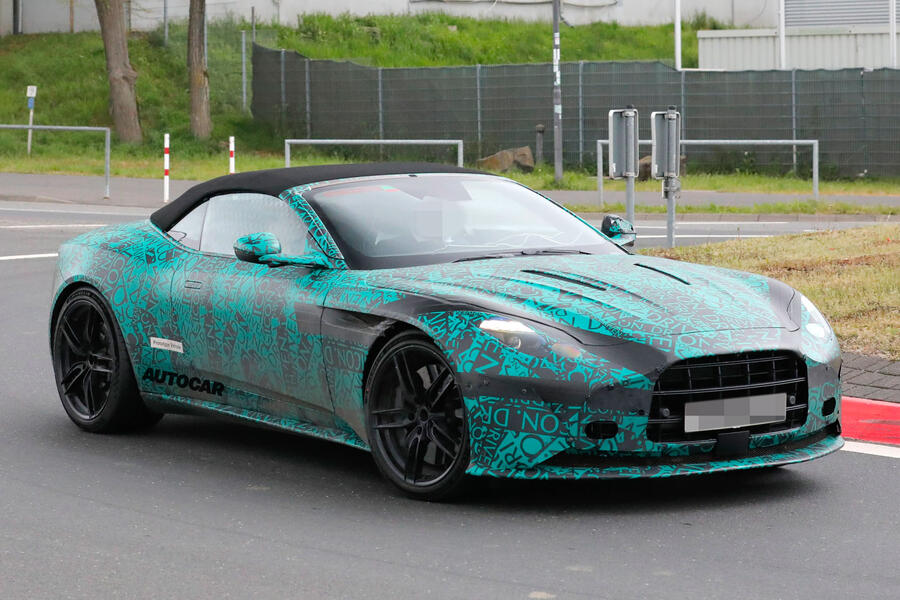 Dynamic improvements also come from a series of chassis revisions including reinforced braces, crossmembers and undertrays, said to make the DB12 around 7% stiffer than its predecessor.
The move to a convertible roof is expected to incur a significant weight penalty, due to additional chassis reinforcements; up from the coupé's 1685kg kerb weight. For reference, the DB11 Volante weighed 110kg more than the equivalent coupé.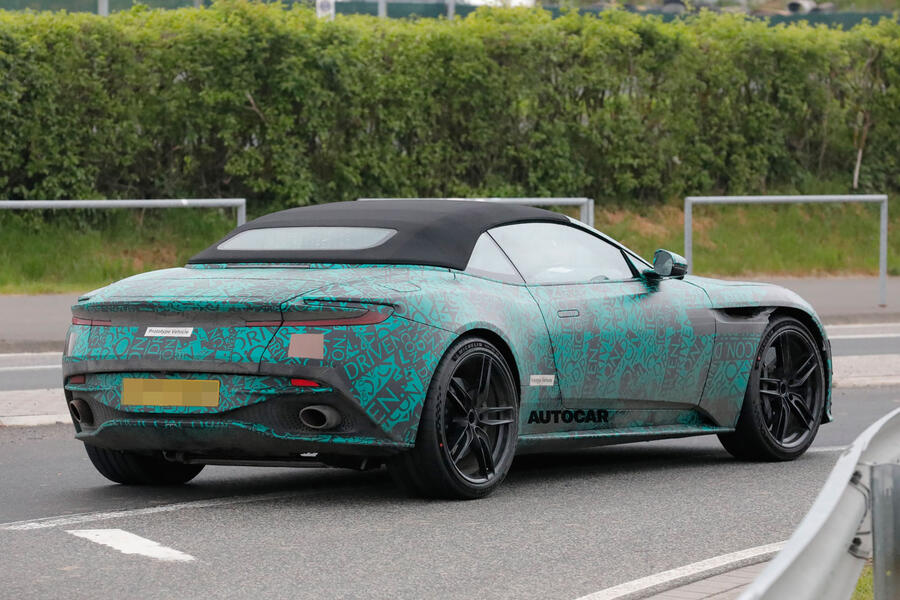 Launching the Volante completes the refresh of the DB12, which is to be followed by an overhauled Vantage – described as a "complete hooligan" by Aston Martin's chief creative officer, Marek Reichman.
The DBS, meanwhile, has entered retirement. Product and marketing chief Alex Long told Autocar in January that the DBS 770 Ultimate was "the end of the DBS – the last DBS produced".
Its V12 is likely to be reserved for limited-run specials in the vein of the new Valour, in which it's mated to a manual gearbox.
https://www.autocar.co.uk/car-news/new-c...-next-week