03-20-2022, 07:36 PM
Audi A6 Avant E-tron concept previews sleek 2024 EV estate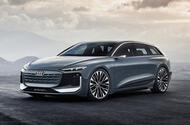 Electric equivalent to the Audi A6 Avant will get single- and dual-motor drivetrains and up to 435 miles of range
The Audi A6 will gain an all-electric equivalent in 2024, complete with an Avant-badged version that is set to be the first all-electric offering in the executive estate segment. 
Following the reveal of the saloon-shaped A6 E-tron concept last year, Audi has revealed a follow-up concept that closely previews the estate variant. It won't immediately replace the A6 Avant, though, because Audi is planning to launch a 'parallel offer' powered by combustion in the future. 
Like its saloon sibling – which sports a rakish silhouette in line with a vision to provide an EV alternative to both the current A6 and A7 – the new A6 Avant E-tron sits atop the Premium Platform Electric (PPE) architecture, which Audi is developing in partnership with Porsche and will be deployed first in the new Porsche Macan EV and Audi Q6 E-tron in 2023. 
This platform blends elements of the Porsche Taycan and Audi E-tron GT's J1 underpinnings with the MEB architecture used more widely by the Volkswagen Group. Audi says it will ensure "that what the car's lines imply is translated into a standard of dynamic driving performance and everyday suitability befitting use for long drives."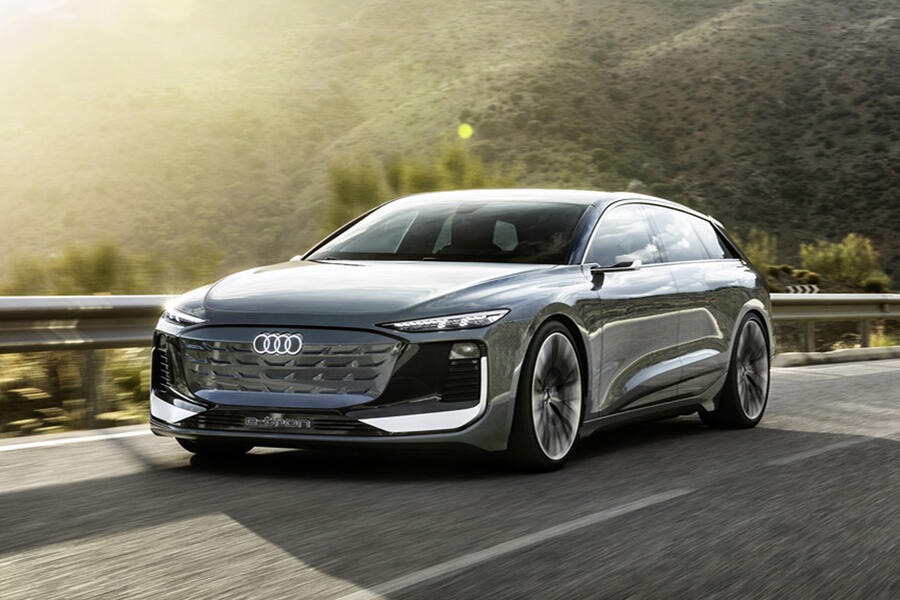 Audi has not given full details of the A6 E-tron's drivetrain but says there will be a choice of performance-oriented twin-motor set-ups and efficiency-minded, rear-driven variants in the eventual production version, offering 0-62mph times ranging from "well under" four seconds to seven seconds. The twin-motor concept packs a claimed 463bhp and 590lb ft. 
In this application, the PPE accommodates a circa-100kWh floor-mounted battery that gives a claimed 435 miles of range and can charge at speeds of 270kW to gain 186 miles of range from a 10-minute top-up.
Because the battery is sited flat and arranged across the car's chassis, the new concept is said to offer broadly comparable interior dimensions and load capacity to the current A6, but product marketing boss Niko Martens said EV platforms will ultimate "give more leeway and flexibility - not just in the trunk [boot] but also up the front for a potential frunk", potentially boosting practicality. Importantly, the electric concept shows how the longer wheelbase afforded by an EV platform allows for more leg room in the front and rear.
The A6 Avant E-tron measures 4960mm long, 1960mm wide and 1440mm tall, which makes it roughly the same size as its combustion-fuelled forebear.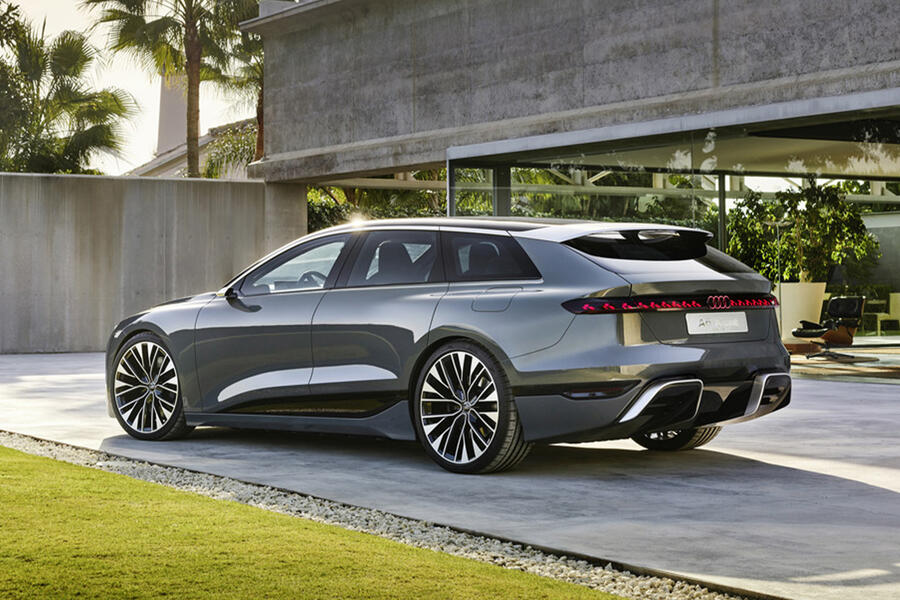 The reveal of the A6 E-tron comes a few months after Mercedes-Benz product boss Markus Schäfer told reporters that traditional estate models faced an "uncertain" future in light of waning demand for low-riding family cars. But Audi designer Phillipp Römers said: "We've got a long tradition with very sporty, very emotional Avants.
It's a tradition that really is in our roots and we want to continue it, so for us as designers, it's always fantastic to work on that bodystyle, because it's the perfect combination of usability and expressive, sporty design."
Martens concurred: "We still can see a buoyant demand for the car. It's not a concept that works globally, true, but it is hugely successful and hotly in demand." 
Grand plans for PPE platform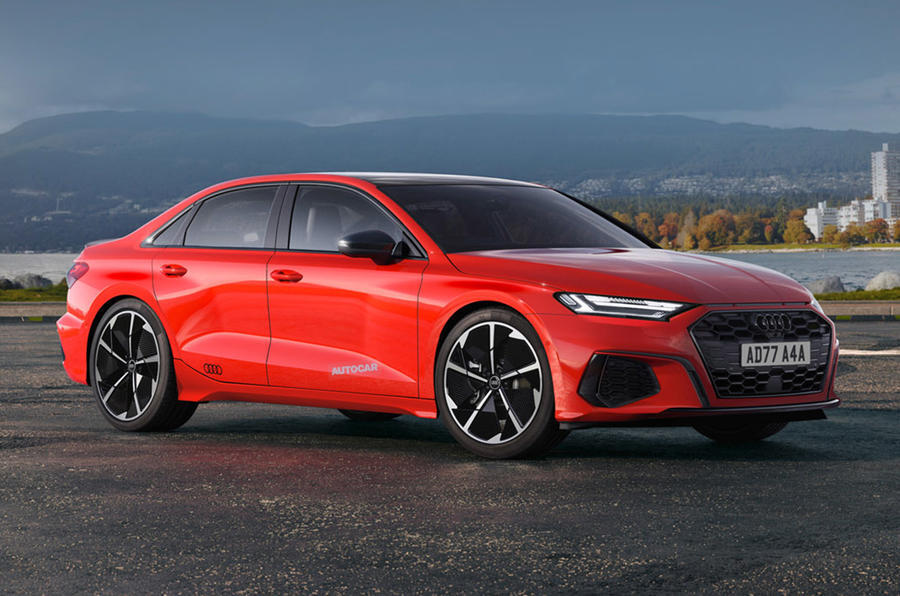 Audi has confirmed that the PPE will also be deployed in the segments immediately below and above the A6, which means the best-selling Audi A4 and range-topping Audi A8 will also be succeeded by PPE-based EVs.
The company has already previewed the electric Audi A8 successor with the outlandish Grandsphere concept, but details of an electric A4 equivalent have yet to be given. It will no doubt tout performance specifications to match those of the larger A6 and also be offered in saloon and estate bodystyles but it has yet to be given a release date. 
Audi says the PPE architecture can be used by both SUVs and the lower-slung traditional models, which means "electric vehicles will now also be attractive to customers who prefer automobile concepts beyond the SUV segment". However, there's still no word on whether it could be used as the basis for a dedicated sports EV to succeed the Audi TT - or indeed the Audi R8. 
https://www.autocar.co.uk/car-news/new-c...-ev-estate