06-08-2021, 10:00 PM
Autocar Awards 2021 Outstanding UK leaders: Eddie Hawthorne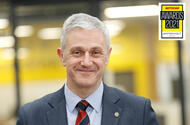 Hawthorne says his award is for all at Arnold Clark: "We got through this as a team"
As CEO of Arnold Clark, one of the UK's key car retailers, Eddie Hawthorne has been forced to steer his business through a calamitous past 14 months. We find out how he did it
Out of adversity comes opportunity – although in the case of new and used car retailer Arnold Clark, its 200 dealerships and 12,000 employees, that opportunity has been brutally hard won.
April 2020 represented the nadir of a terrible past 14 months. For the automotive retail sector in particular, it will be remembered for new car registrations that were down 97.3% year on year, while used car sales from April to June – dates that straddled lockdown and last summer's subsequent easing of restrictions – were down 48.9%.
They are days etched on CEO Eddie Hawthorne's mind. "In that moment when we closed the doors, personally, as head of the business, I felt a huge wave of failure, because we had never shut down before," he says. "There was so much at stake."
Arnold Clark was founded in 1954 by its eponymous owner, who went on to be dubbed the UK's first billionaire car dealer and whose values and influence still loom large over the business even after his death in 2017. It is one of the UK's 'Big Five' dealer groups, consistently turning over more than £4 billion per year. Hawthorne, an auditor and chartered accountant by training, joined the firm in 1990 and took on leadership duties in 1998. Last year's lockdown hit the business fast, hard and for longer than anticipated.
"Genuinely, we thought we would be back by Easter last year," continues Hawthorne. "We were told to plan for a month out at worst. Even that felt like a disaster, but the emotions swept through quickly. The first step was to accept that it wasn't our fault – it was out of our control. That helped switch the mindset to one of: 'How do we preserve our business? How do we protect staff? How do we ensure we've got a viable business to return to?'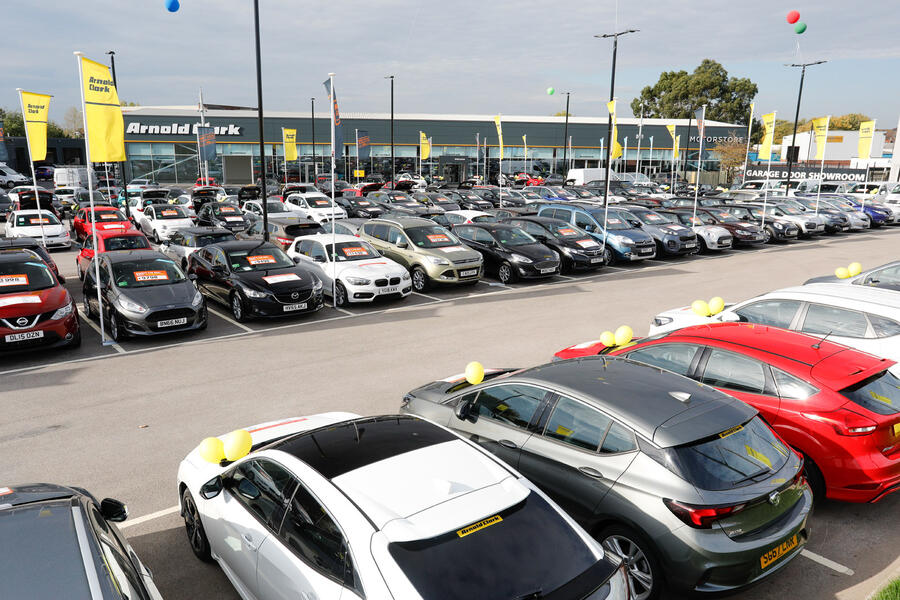 "We modelled it all but tried to look forward. The worst-case scenario was shutting a huge proportion of the business. I'd lie if I didn't say it flashed through our brains. My board of directors and operations team were in daily contact from the moment we went home. But the mindset of problem solving and preparing to reopen was galvanising. We gave away our PPE, so we needed to find more; we needed to make screens in the bodyshops, which meant sourcing plastics and so on. Even in the darkest days we knew we wanted to be open to service NHS, emergency and key worker vehicles. We focused on solutions we could deliver."
Like many of his colleagues in the automotive retail sector, Hawthorne retells the story with a gravitas that underlines just how serious those months of closure were and just how hard-won the strides taken to ensure the darkest days haven't returned even in the latest lockdowns. Through a combination of sharp cost control, a sometimes booming market (especially around used sales, where Arnold Clark moved fast to offer a nationwide £99 deposit system for any car sold online) and fast-paced change, profits have remained strong.
"Car retailers were fortunate in being allowed to reopen earlier than some [non-car] retailers," he continues. "That gave us hope, but even then we knew we had to move fast to make sure we could keep going, come what may, in future. New and used sales were strong coming out of lockdown, but at the same time we invested in accelerating our digital journey. We probably moved five years forward in five months in terms of digital sales, the acceptance of them from customers and so on.
"We had to learn to do that. It's another credit to our staff that they came in with the mindset to adapt and learn new skills in the craziest circumstances. We were asking ourselves how we shape the business for the future to navigate more problems while trying to deal with customers who had more time on their hands than they've ever had."
Hawthorne rates communication as the key element to keeping everyone motivated. "We've always tried to be an open, upfront, approachable board, led, of course, by myself. Our staff appreciate that," he says. "Even if you've got to tell them bad news, then I believe you should do it with honesty: tell them why, and the reasons for it. Treat them with respect. We have an 'Ask The Boss' email that is open to everyone and comes into my office. In 2019, I got 111 questions; for the past year, I've topped 2000 now. I will answer them all, either myself or from the person best placed to do so. By answering directly, you remove the vacuum of people feeling they don't know."
Familiarity – and the confidence that has come with it – has also played a key role, says Hawthorne: "There was understandable anxiety around how safe our workers were, how they could do their jobs effectively, even whether they'd have a job longer term. But for most, that has lifted with time. We've demonstrated and learned what we can and can't do, and we've been rigorous in our standards. The stress of the latest lockdowns has not been nearly as great, as we have learned to live with so much."
The journey isn't over, of course, but Hawthorne – who, despite his insistence on accepting this Autocar Award only on behalf of all his workers, wins for his calm leadership, decisive actions and ability to move forward even in adversity during these most difficult times – talks about the future with positivity, eyeing more growth for the group.
"In 2019, we sold 320,000 new and used cars," he says. "Last year, we sold just over a quarter of a million, so that dented turnover. This year, I want to see us getting close to 320,000 again, and I think even with some of the challenges around new car stock levels, that's possible. And then we're chasing 400,000 cars a year within two to three years."
That kind of growth won't come with a buoyant market alone, however, hinting that Hawthorne and his team expect to be on the front foot when it comes to expansion and acquisition, even beyond their status now as Britain's biggest car seller by volume, a trend that has played out for some decades as car retailing has galvanised around the biggest players. "We want to grow in the right way, which has to be structured," he says. "We're a volume player, built on selling cars at scale. We've got some ideas around more click-and-collect centres, and a few other nice ideas in the pipeline I won't share, but we're confident in our future, despite what's going on around us now."
That future is one that, Hawthorne is keen to stress, now, more than ever, belongs to every Arnold Clark employee. "It is very nice to be recognised, but I accept the award on behalf of Arnold Clark and Arnold Clark staff," he says. "This award isn't for me, it's for all of us, because we all got through this together as a team.
"Someone asked what I would have done differently with the benefit of hindsight. No sensible answer springs to mind, because we did everything we could to the best of our abilities. I joke that I should have retired last March, but the truth is that there's been too much to do and the future looks too exciting. We've pulled through and I believe we can come back stronger than ever."
READ MORE
Autocar Awards 2021: all the winners
Autocar Awards 2021: Hyundai Chairman Euisun Chung wins Issigonis Trophy​
Autocar Awards 2021: Polestar's Thomas Ingenlath wins Sturmey Award
Promoted | How Britishvolt is electrifying the UK car industry
https://www.autocar.co.uk/car-news/featu...-hawthorne