12-04-2022, 02:22 PM
Autocar Drivers of Change 2022: winners revealed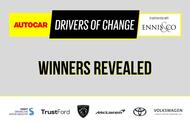 Our Drivers of Change initiative returns for year three, with some fantastic entries. Here are the winners and their ideas
The 2022 Autocar Drivers of Change winners have been announced, showcasing the very best of the automotive industry's talent with an impressive mix of innovative ideas, from an employee's work to improve disability rights, to a new payment solution for car servicing, and mapping cityscapes to ease congestion. 
Three winners have been announced in each category - Retail, Digital and, new for 2022, Diversity and Inclusion. Run in partnership with automotive executive search specialists Ennis & Co, Drivers of Change seeks to find new talent for the automotive sector. 
Using the collective list of extensive contacts and industry knowledge from both Autocar and Ennis & Co, as well as the reverse search specialism of Ennis & Co, the judges from these two companies were joined by senior executives from TrustFord, Toyota, Volkswagen Group, Peugeot and McLaren in deciding the three winners. 
Steve Cropley, Autocar's editor-in-chief said: "There may well be a skills shortage across many sectors in the automotive industry, but this year's awards have shown there is still a healthy amount of fresh talent to be celebrated. It was great to see so many pioneering ideas - it just goes to show how great this industry is and the people in and around it.
"And, of course, congratulations to our fantastic winners. All of your efforts and initiatives were thoroughly deserving of this award and I wish you the best of luck in your future endeavours."
Natalie Stacey, managing director of Ennis & Co, said: "It's a great privilege to partner with Autocar in organising the Drivers of Change competition, and to witness at first hand the talent and creativity of people who are leading the way in transforming the automotive and mobility industry.
"This year's competition was the strongest ever, and the three category winners are outstanding examples of people who are not only original thinkers but who have the drive and motivation to turn their ideas into reality.
"We know from our own research that the industry is facing acute skills shortages, particularly in areas such as IT, e-commerce and data, where businesses are competing for talent with other sectors.
"By showcasing and celebrating the brightest people in the industry, hopefully we can spread the word that the automotive and mobility sector offers fantastic career opportunities for the innovators and problem-solvers of tomorrow."
Mike Hawes, SMMT chief executive said: "There is no shortage of talent or innovation in this year's Drivers of Change awards, with each entrant demonstrating incredible creativity and drive, both essential characteristics for our industry as it undergoes such rapid transformation. These awards continue to shine a bright light on the innovation taking place within the sector and congratulations to the three outstanding winners for their tremendous ingenuity. "The three award categories highlight the significance of these key areas to the industry's future and demonstrate the pioneering work taking place in the UK to ensure automotive is increasingly accessible, efficient, and connected."
Diversity and Inclusion winner: Leader of PurpleLightUp day at Ford - Darren Coan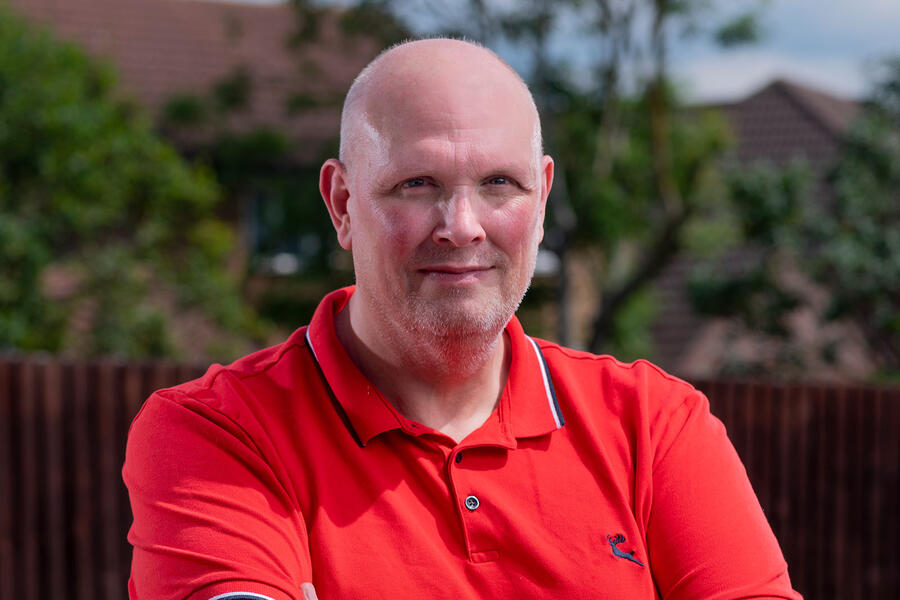 With such radical change unfolding in the automotive industry every day, the new Diversity and Inclusion (D&I) category was introduced to reflect the nature of the industry's fast-paced progression.
Darren Coan, the first ever winner of this category, is the Ford ambassador for people with disabilities and feels very strongly about giving those individuals the voice they deserve in a competitive workplace. For him, diversity is "making the world more equitable to give everyone a platform to be heard and listened to".
By running the first PurpleLightUp day at Ford, he introduced the company to a cross-sector celebration of 386 million employees with disabilities, using that and social media to "raise awareness and start a conversation about disability both internally and externally", even going so far as to change the blue Ford oval to purple.
For Coan thoroughly enjoys working with Ford as he is given all the tools he needs to be a role model and ensure those in the workforce living with a disability are more vocal than ever.
This inclusivity is also a vital tool in making the company more aspirational for prospective job applicants. He added: "While the majority of disabilities are invisible, just seeing someone that has something you can relate to can actually make you apply for that company."Diversity and inclusion in this industry is hugely important because the industry should be reflective of both its local community and its customer base … if the motoring industry isn't diversity inclusive, it won't attract the talent it needs to continue to be successful."
Coan has bigger, brighter plans for the future of diversity, too. This includes creating a dictionary of 'common-ground' words which can be used in a global industry to recognise the standards of certain cultures - ensuring people don't feel alienated in cross-country working environments.
Upon winning, he said: "I'm really pleased that I won as it highlights the work that I and others have done over the years who are really passionate about making the world more accessible".
Retail winner: Bumper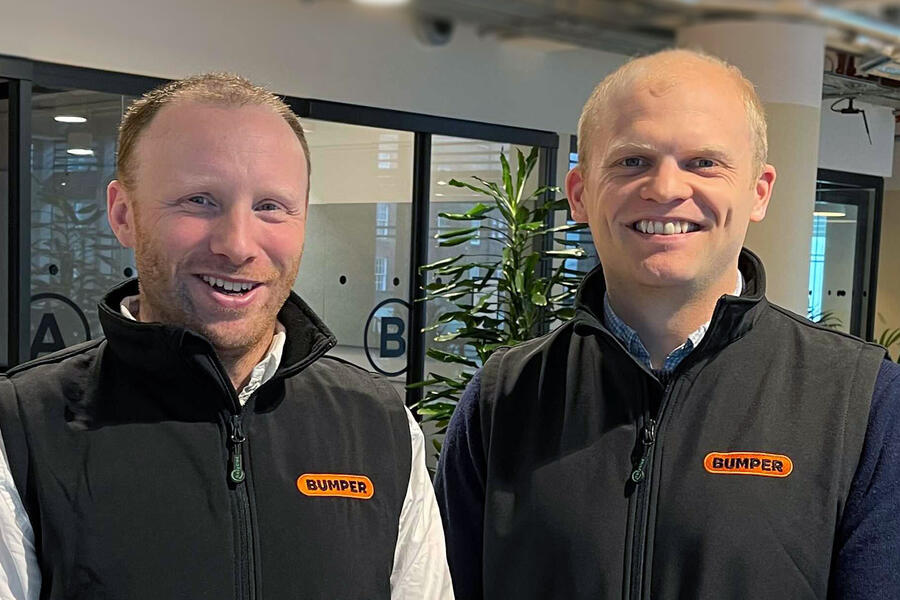 Being presented with a large bill when your car needs a service or immediate repair is never a pleasant experience, which is why the Retail category winner Jack Allman and his business partner James Jackson came up with the idea for Bumper. This is an easy-to-use payment platform through which customers can pay their car servicing bill in one- to six-month instalments.
Describing his and Jackson's bright idea, Allman said, "This is a good way to not only help the driver but help the dealer as well. By enabling the customer to spread the cost, they can afford all of their repairs and therefore the dealer is selling all of the identified work".
Starting in 2015, Allman and Jackson have taken Bumper from strength to strength, now working with over 4000 dealerships, including franchised ones, and garages not only in the UK but also Germany, Spain and the Netherlands. The key is the way their product can be integrated into dealer systems and platforms, for easy customer access.
Bumper's customers have since seen the benefit, with 93% of reviews on Trustpilot rated four and five stars. 
Allman has further expansion plans. Bumper recently added an online widget that allows motorists to see an interactive image of a car that will calculate the cost of a repair depending on which part of the car is clicked, for example the wheels, gearbox or engine.
"We're constantly adding new products to our payments platform", says Allman. "In addition to 'buy now pay later' we have 'pay now' facilities through an email link, Apple Pay or secure bank transfers. We're also working on products around physical payments because facilitating online, offline or in-store transactions is key to us. We're just scratching the surface in what we feel we can help customers with". 
Digital winner: Immense Simulations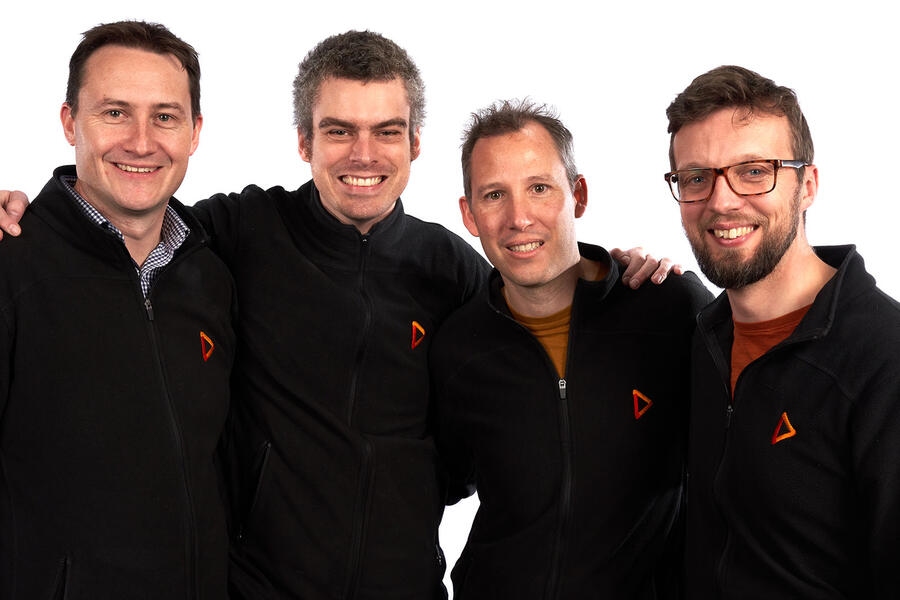 The winners of the Digital category - Carl Goves, Robin North, Didac Busquets and Eifion Jenkins - have created a system that aims to increase productivity by slashing traffic snarl-ups with advanced simulator technology. In creating Immense Simulations, a simulator platform, the firm allows town planners to virtually model potential traffic problems.
As Goves explained: "Fundamentally, I want Immense to be used by decision makers, whether that's fleet operators or highway operators, to make better choices surrounding the transportation system. Our platform puts the capability of simulating the real world in a virtual environment and asks questions of that virtual world".
This subscription-style service will ensure fleet managers are provided with detailed simulations of people, places and transport systems in order to understand the effects of how sudden system blockages (such as roadworks or accidents) will alter traffic behaviour and congestion levels.
From starting in 2015, Immense has grown to include clients such as Transport for London, Ford, Honda, Bosch and Addison Lee.
"The fact that we've managed to secure those high-profile deployments off the back of research programmes is testament to where we've taken our technology". The team are using this roster of reputable organisations to accelerate the adoption of their technology in the industry.
Goves believes the team's biggest innovation is ensuring their platform is as flexible as possible and can be adapted to the needs of a range of customers around the world: "We've put a lot of the time and effort into developing the automated processes which allow us to build these simulated worlds which we then provide for our customers".
And Immense isn't finished yet. Having developed the core platform, Goves and the team have further plans to exploit opportunities and use customer feedback to grow Immense even further and take their technology to the next step - covering reactive situations such as a sudden car crash or burst pipe.
https://www.autocar.co.uk/car-news/featu...s-revealed