01-01-2023, 01:45 AM
Autocar-aoke: Our writers' favourite car songs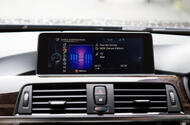 Every motorist has a go-to driving song, so here are our top tunes for the festive season
From favourite cars to favourite songs, we asked our staffers what's their top automotive tune and why.
You can even listen to the playlist on Spotify.
RADIOHEAD – KILLER CARS 1998
This three-minute public service announcement about the dangers of driving complacency rings true even as NCAP-friendly modern cars do their best to avoid all accidents. Check your tyre pressure, make sure your lights work and put your seatbelt on. 
Felix Page
JAN & DEAN - DEAD MAN'S CURVE 1964
This evocative, tyre-squealing earworm about a street race gone wrong is my favourite from this Californian duo's impressive catalogue of car songs. It's ironic that the car that fails to make the titular curve is the Jaguar E-Type (sorry, 'XKE') and the Chevrolet Corvette somehow emerges unscathed… 
Alastair Clements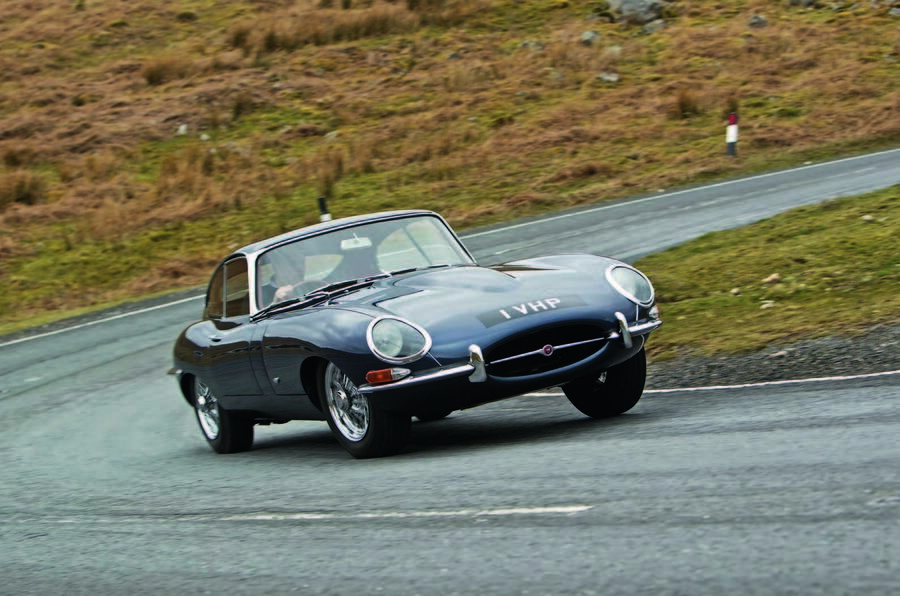 TAYLOR SWIFT - GETAWAY CAR 2017
A standout track from Swift's sixth album, Getaway Car is a construction of pop perfection, telling a Bonnie and Clyde-esque story of love, loss and betrayal. 
Georgia Patmore
ADAM AND THE ANTS - CAR TROUBLE 1980
As this track appeared at about the same time as I started my driving career, often at the wheel of various old Alfa Romeos, I can't quite shake it from my mind. 
Mark Pearson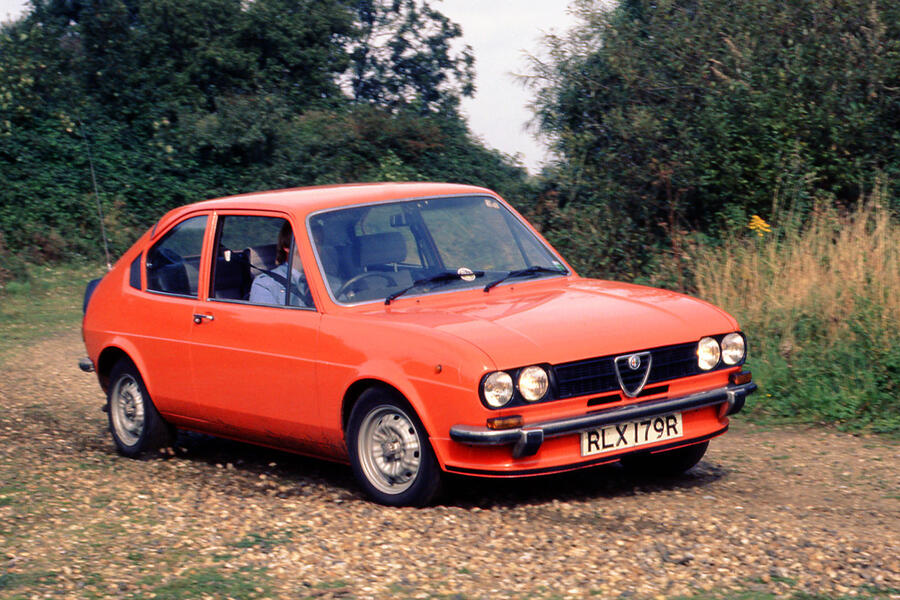 FRANK OCEAN -  WHITE FERRARI 2016
This song is for contemplative late-night drives rather than top-down summer thrills. It plays on themes around the sincerity, value and desirability of love – all of which apply to any Ferrari. 
Jack Warrick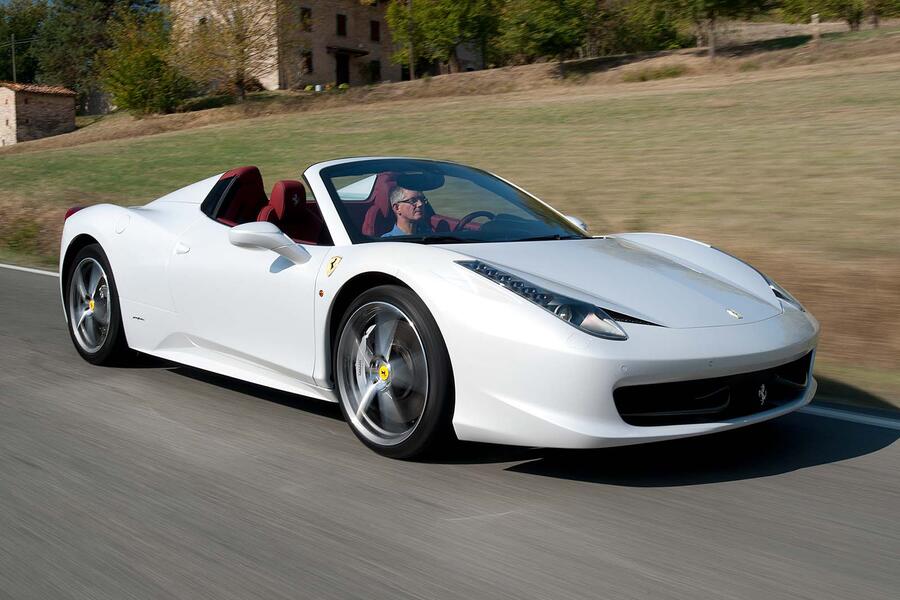 RASCAL FLATTS – LIFE IS A HIGHWAY 2006
Originally a hit for Tom Cochrane in 1991, this song was given new life by the Rascal Flatts (and the Pixar film Cars). It's simply a must-have tune for any road trip, whether you're hightailing it on Route 66 or cruising on the M4. 
Oliver Young
THE BEACH BOYS - LITTLE DEUCE COUPE
1963 Little known fact: Spandau Ballet's True was about wheel alignment and A-ha's Hunting High and Low was written in frustration over a carburettor problem. Which leaves Little Deuce Coupe as the one carrelated song that makes me smile. And sing, but only to myself. 
Matt Prior
ROXY MUSIC - OH YEAH 1980
This fine pop drama makes me happy and sad at the same time from the moment its gentle opening chords chime. It is at heart a romance, and it has a start, middle and end inside three minutes. I dare any driver to deny the poignancy as they remember their own fated, lost-love journeys. 
Tom Evans
THE CLASH - BRAND  NEW CADILLAC 1979
From the band's excellent third album, this harks back to their punk roots. A cover of a 1959 song by Vince Taylor, it's about the singer's girlfriend suddenly pulling up in a new Cadillac – and promptly leaving him.
The guitar sounds are dirty, the drums are properly foottapping and the lyrics are hilarious. I'm eagerly awaiting the day when I can use "Jesus Christ, where'd you get that Cadillac?" in context. 
Jack Harrison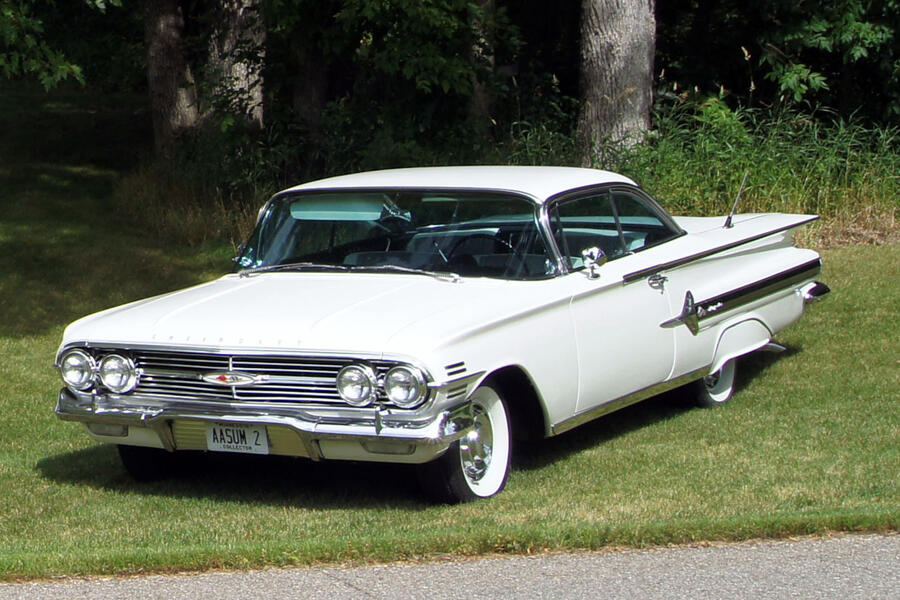 BOOKER T AND THE MGs – SOUL LIMBO 1968
Sorry, who? What? You're probably asking that. But hear the first second of this song and you will know exactly what it is: the Test Match Special theme tune. This is a bit of a cheat here, but hearing this song means that the journey will be aurally very pleasing indeed. 
Mark Tisshaw
THE BEACH BOYS - 409 1962
Not their finest work (lyrics banal) but about a Chevrolet from the early muscle car era, which I remember well. The capacities of Detroit V8s in 'cubes' became important car lingo. It speaks of a carefree time when nobody even knew what 'sustainability' meant. 
Steve Cropley
MADNESS – DRIVING IN MY CAR 1982
This jolly tune is comical and reminds me of more innocent times as a kid in the back of my dad's Ford Orion. 
Sarah Özgül
KINGS OF THE ROLLERS – HOT WHEELS 2018
It's sacreligious to call Hot Wheels music in earnest compared with anything else on this playlist, but few tunes get my heart going with such ease. Just don't play it too loudly at a drive-through, else be thought of as the typical just-passed, spotty-faced hooligan behind the wheel of their mum's hatchback. 
Charlie Martin
ERIC CHURCH - TALLADEGA 2014
It's a country song about a road trip to watch stock cars at Talladega that contains lyrics such as "like those cars my thoughts roll over and over". You're expecting the musical equivalent of Talladega Nights now, right? Wrong: sadly, this is an insipid and serious ballad that somehow fails to buckle under the weight of its po-faced ridiculousness. 
James Attwood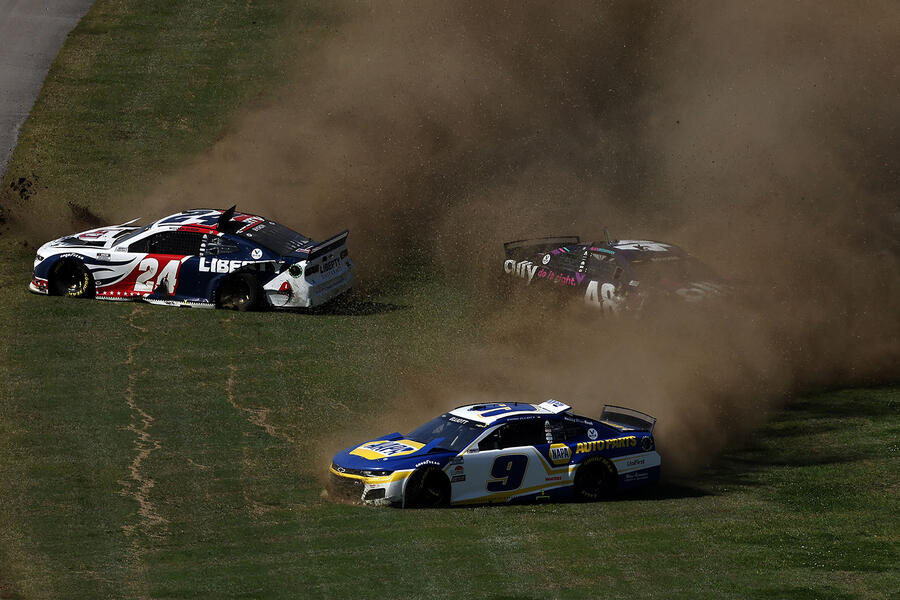 GARY NUMAN - CARS 1979
I'm fairly convinced this song is the reason my love for cars is so pathetically large. I can remember listening to it every time I was in the car with my dad, driving back from some earthy car auction or ill-begotten motorsport event in the far reaches of the Scottish countryside. As you can imagine, the weather was bleak, but this song was blaring. 
Jonathan Bryce
AC/DC - HIGHWAY TO HELL 1979
This iconic rock hit is a must-have on any road trip playlist. From the simple three-chord opening riff to the head-bopping drum accompaniment, Highway to Hell successfully showcases the 'less is more' formula.
Fun fact: Highway to Hell is the nickname given to the Canning Highway, a stretch of road in Australia that the late AC/DC lead singer, Bon Scott, would travel down in the late 1970s to reach popular  rock 'n' roll hotel Raffles. 
Sam Phillips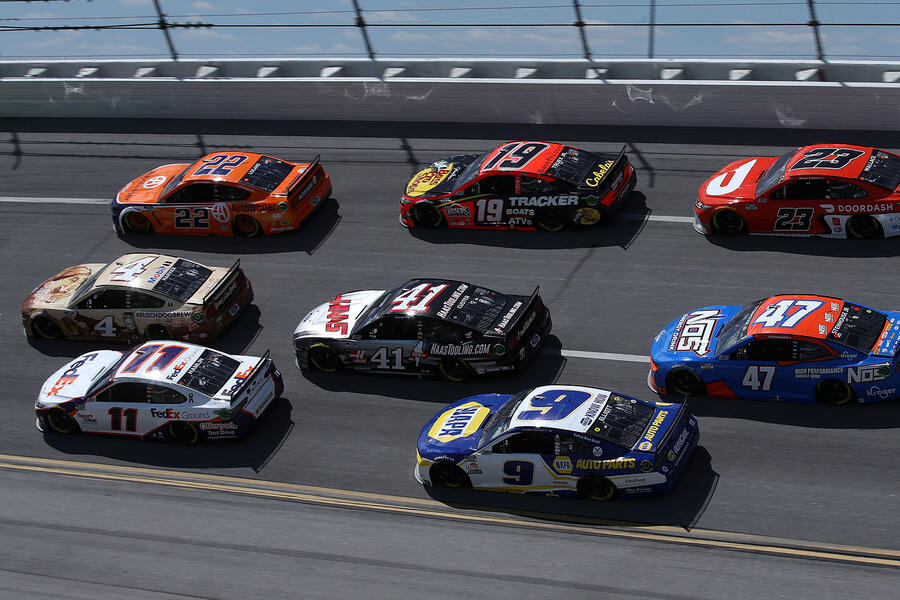 TRACY CHAPMAN - FAST CAR 1988
It's the mix of the emotions that always gets me in this song. She starts off slightly morose but then builds to the more upbeat notes in the chorus. It's uplifting and calming, just how I like my journeys.
Driving is my thinking time, and to put this song on is to drift away, concentrating but not concentrating. 
Piers Ward
STORNOWAY - FUEL UP 2010
This lovely modern-folk ballad details how cars move through our lives with us, from being curled up on the back seat as a child, to being the driver excitedly heading to meet your first love, to rekindling old friendships when visiting your hometown many years later as an adult. 
Kris Culmer
KRAFTWERK - AUTOBAHN 1974
I love the chaotic optimism of this 22-minute epic. The music is meant to capture the soundscape and simple freedom of driving between Cologne and Bonn on the A555, and while it's aptly hypnotic, there's also so much going on in the details.
It's just a joyful, intricate track, and while you can obviously listen to it anywhere, there's something a bit spiritual about blasting it out while driving down an actual autobahn, no matter how fast or slow you're going.
Be warned, though: the main refrain has to be one of the most effective earworms ever recorded. 
Richard Lane
BRUCE SPRINGSTEEN - RACING IN THE STREET 1978
Any song by The Boss is guaranteed to be just brilliant, especially when it's about roaring around town in an all-American muscle car. 
John Bradshaw
RORY GALLAGHER – SOUPED-UP FORD 1975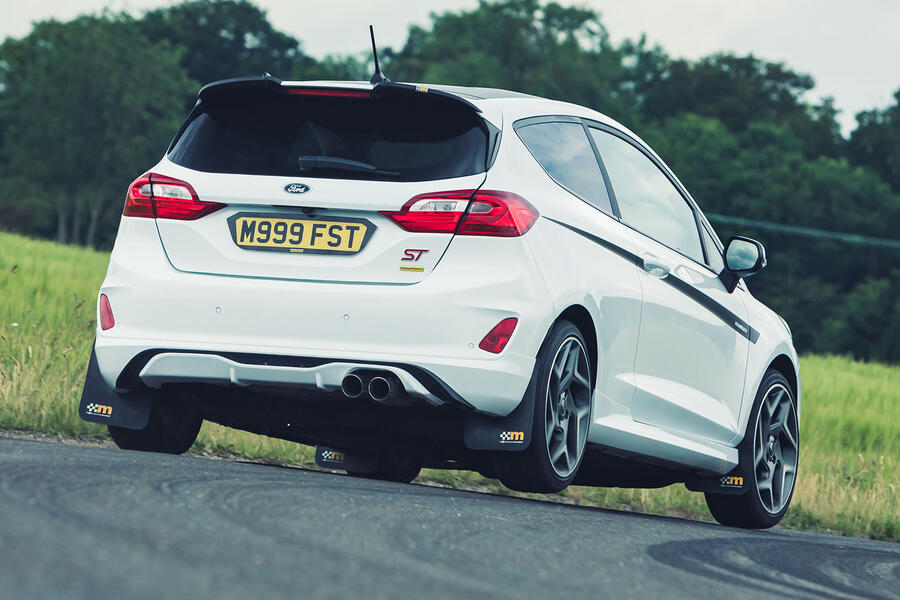 Given this song was released in 1975, it's probably not about the Fiesta. But with its demise, I'd like to think of the titular Ford as one anyway. It's "a front-wheel drive and sounds like a beehive", after all.
This energetic blues rocker is a great one to listen to while blowing the doors off the MGB and  Rolls-Royce that get mentions in live versions. 
Illya Verpraet
https://www.autocar.co.uk/opinion/featur...-car-songs