05-12-2021, 06:35 AM
Autocar magazine 12 May - on sale now
This week: Audi A4 plans scooped, 296bhp Cupra Leon driven in the UK, first and last Mondeos and much more
Audi has finalised plans for the all-new A4 - and Autocar has scooped the details.
The revamped saloon is set to go on sale in the UK from 2023, with a line-up that will include both an electric-only, four-wheel-drive performance RS model and a hybrid RS4, according to well-placed Ingolstadt insiders.
Buy this week's issue for the full story.
Also in this issue
Big news from the British car industry this week. First up, Tobias Moers gives us his first interview since becoming CEO of Aston Martin, confirming the marque has formally begun development on two all-new mid-engined Aston Martin supercars.
Then, the Gordon Murray Group (GMG), founded by the eponymous British car designer, has detailed a bold £300 million, five-year expansion plan that will allow it to build more cars, including a practical, urban EV.
Elsewhere, the Renault Group can be the first manufacturer to sell a million EVs per year, according to boss Luca de Meo, while Volkswagen has updated the long-wheelbase, seven-seat Allspace version of its Tiguan SUV with exterior styling tweaks, enhanced safety technology and its latest infotainment software.
Ferrari has added a Targa-top version of the new 812 Competizione, Mercedes has previewed its new T-Class MPV and Julian Thomson is quitting as Jaguar's design director after less than two years in the role.
In the analysis section, we explore whether European Union proposals for new Euro 7 emissions legislation could kill off internal combustion engines by 2026. Finally, in the Autocar Business section, we find out how strong sales and interest in the new EV6 are encouraging Kia's UK boss and Jim Holder sings the praises of Hyundai Motor Group.
Reviews
Cupra's Leon hatchback appears on, on the face of it, to be a better-looking, cheaper and potentially sharper VW Golf GTI Clubsport - we see if there's a catch in the first of this week's reviews.
Then, we consider Mini's new John Cooper Works, as the hatchback's final spruce-up is extended to the 228bhp sporting version, and the JIA Chieftain to see how the restomod firm has gone back to the drawing board for its classic Range Rover offering.
The Kuga plugless hybrid is one of many options for Ford's big seller, but our testers are unconvinced if it's the wisest choice. Meanwhile, we find out if Ssangyong can crack the code with its old-school Rexton 4x4. Does a more potent engine, new gearbox and eye-catching design make this a no-brainer?
Finally, Vauxhall's Mokka has gone from frumpy crossover into something of a style icon. We find out if it has the substance to match in the Autocar road test.
Features
Ford has called time on the Mondeo, the trailblazer the world has now moved on from. Steve Cropley recalls its glory days and compares the first with the last.
Then, James Attwood sits down with the new boss who is masterminding Volkswagen's electric-led transformation, but, as Ralf Brandstätter explains, making EVs is only just the beginning. Steve Crropley pays a visit to Berkshire's GTO Engineering.
Finally, Genesis, Hyundai's premium brand, is poised to launch in Europe. It hopes to follow in Lexus's footsteps but, as James Attwood reports, it'll do so by following its own path.
Opinions
Steve Cropley spent a whole week rediscovering estate cars, which is hardly breaking new ground, but offered plenty of rewards before an update on the progress of solid-state EV batteries and more motorway-based bastardry from Highways England. Elsewhere, Matt Prior muses on the often fine but sometimes horrific transactions involved in used car buying.
Deals
Now the world is opening up again from lockdown, a reader wants James Ruppert's suggestions for a used car with a removable roof. Our man duly obliged, and recommended a cheap-as-chips VW Eos. For those wanting something a little smaller, a nearly new Volkswagen Polo is a slick little supermini with big car stature, says John Evans. A wild card? You want a used Mitsubishi FTO.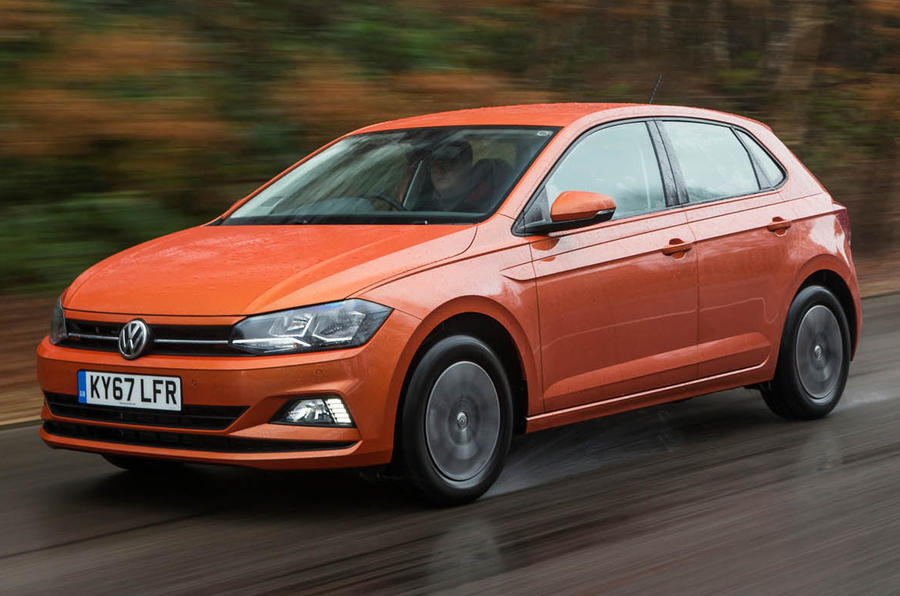 Where to buy
Never miss an issue – subscribe to Autocar magazine today.
Autocar magazine is available through all good newsagents. You can also buy one-off copies of Autocar magazine from Newsstand, delivered to your door the morning after.
Digital copies can be downloaded from Zinio and the Apple iTunes store.
https://www.autocar.co.uk/magazine