04-30-2022, 01:24 PM
Autocar magazine 27 April 2022: on sale now
This week: Our top 100 used cars, MST MK1 driven and more
Looking for a used car? Then you're in for a treat this week in Autocar.
We've rounded up our top 100 used cars - from superminis to supercars, and from £500 to £500k - so you can make the most of the pre-owned bargains.
News
The bold new BMW 7 Series has been revealed at last. Behind that divisive design, the seventh-generation BMW limo packs more space, tech, luxury and electrified options than ever before - read all about it in our new issue.
Meanwhile, Lexus has shown off the RZ 450e for the first time - the brand's inaugural bespoke EV. Can it take the fight to the Audi Q4 and the Tesla Model Y?
We also take a look at Ferrari's new 296 GTS, ponder the upcoming Land Rover Defender SVX and ask what fuel companies have learned from Formula E.
Reviews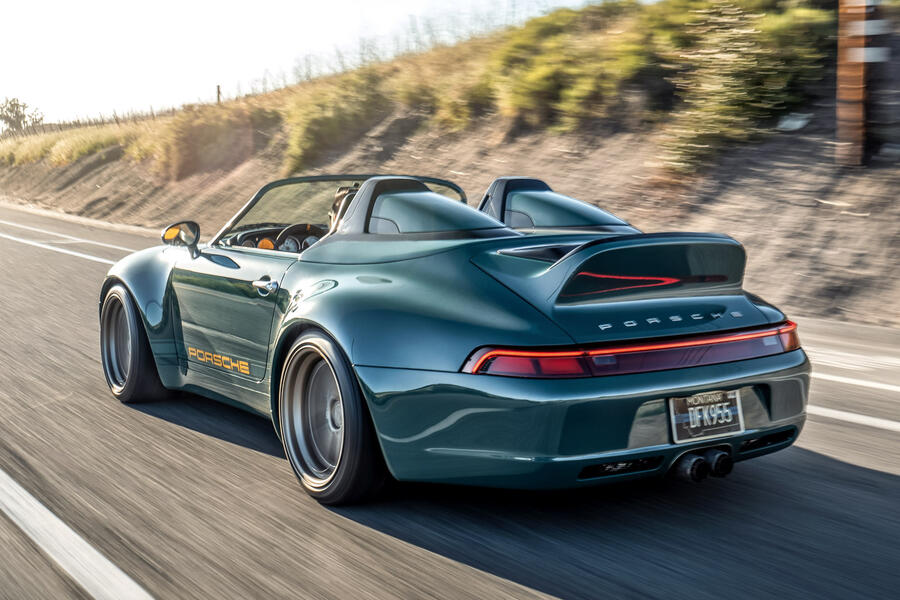 The Gunther Werks 993 Speedster Remastered leads our reviews section this week. This lovingly-crafted restomod is a work of art on wheels, but is it worth the £650,000 asking price? We investigate.
Elsewhere, we experience the Hyundai i30 Fastback on UK roads. Just one in 20 i30s sold is a Fastback - we find out if that number should be higher.
We also try the range-topping Dacia Duster Extreme SE, and discover whether the exceedingly rare Porsche 911 Targa 4 GTS is worth it.
Then it's the turn of the Ford Mustang Mach-E GT AWD to go through the demanding Autocar road test.
Features
As previously mentioned, this week we're taking a deep dive into our 100 favourite used cars.
We've compiled a list of 10 cars in each of the market's most popular segments, with prices ranging from £500 to £500,000, to demonstrate the variety on offer and inspire you to swap into a used car when you fancy a change. Take your pick…
Elsewhere, we take the MST MK1 - a mirror-image recreation of the original Ford Escort - for a blast around some of the best rallying roads Snowdonia has to offer.
Opinions
Matt Prior laments the loss of the MPV, while Damien Smith wonders if Monaco will remain on the F1 calendar for much longer.
Elsewhere, Steve Cropley takes a Ford Mustang Mach-E to a Mustang birthday party, and heads over to Thruxton to attend the opening ceremony for this year's British Touring Car Championship.
Used cars
The Land Rover Freelander 2 heads up our used section this week, starring alongside the Volkswagen Scirocco and the Chevrolet Matiz.
Meanwhile, the Fiat Coupe is our cult hero, while the Suzuki Swift is our nearly-new pick of the bunch.
Where to buy
Never miss an issue – subscribe to Autocar magazine today.
Autocar magazine is available through all good newsagents. You can also buy one-off copies of Autocar magazine from Newsstand, delivered to your door the morning after.
Digital copies can be downloaded from Zinio and the Apple iTunes store.
https://www.autocar.co.uk/magazine