10-08-2023, 11:31 PM
Autocar product test: best car polishes 2023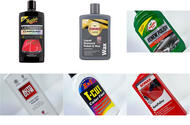 Restore your car paintwork to its former glory as we countdown the best car polishes you can buy
Car polish makes a huge difference to any thorough car clean, and will help to maintain the paint finish through the years. Here, we find out which one is best
There's a confusion of different car polishes out there, from colour-specific products to generic polishes that come with or without wax, or any number of high-tech wizardries-in-a-bottle.
We made sure that our test car's paintwork was clean, cool and dry before getting to work. We used plenty of fresh polishing pads and a mechanical, rotary polisher so that every product had the same treatment and didn't lose out due to a tester's weary elbow. The final scorings were drawn up based on the overall finish and performance including how effectively they removed any haze or minor scratches, and how lustrous and bright the finished article was. Top 8: car polishes
1. BEST BUY – Meguiars Ultimate Compound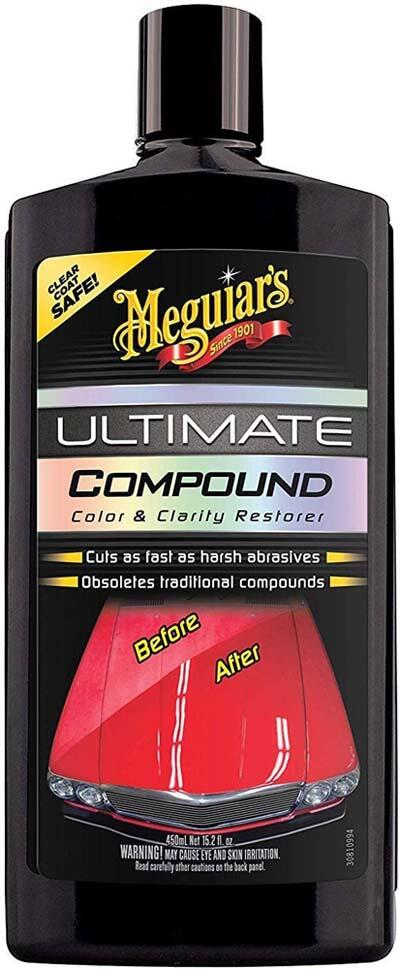 Price: £13.99
Buy from: Amazon
Min price per litre: £31.09
The Meguiar's was our pick of the lot mostly thanks to the impressive job it did of buffing out a fairly deep scratch on our BMW. The product goes on really nicely, and doesn't need much time and effort with the polishing machine even on tougher scuffs and bumps. More than that, it revived the colour of our BMW's paintwork more noticeably than some others, and maintained a tactile, noticeably glossy finish for weeks afterwards. It's our winner here for being best at reviving deeper marks, but this is also right up there for car polish whether you're looking for a general maintenance polish, or something to bring a show-worthy shine. It does it all, and at a reasonable price.
Autocar says 5 stars
---
2. RECOMMENDED – Simoniz Liquid Diamond polish and wax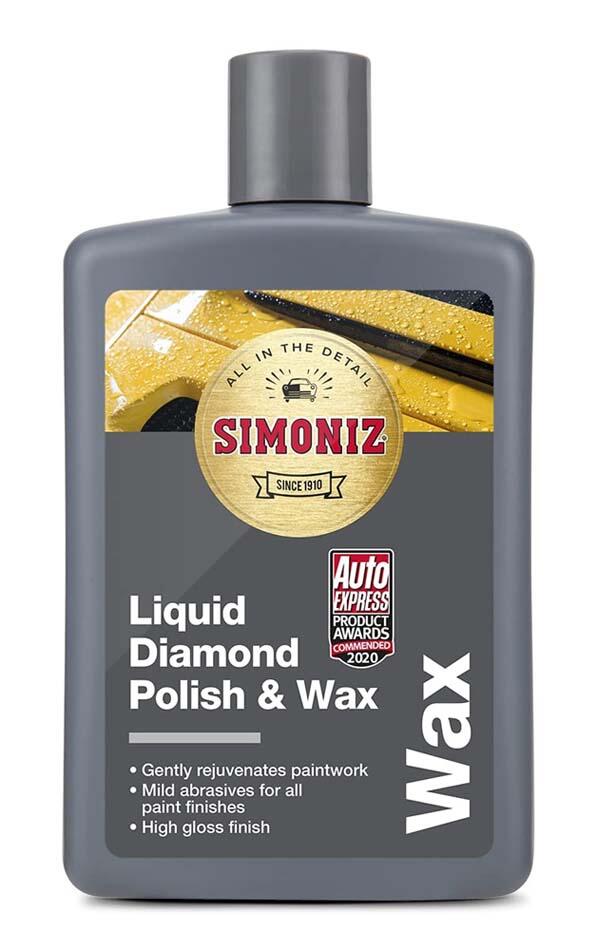 Price: £5.39
Buy from: Amazon
Min price per litre: £12.53
The Simoniz Liquid Diamond polish is great value for a generally excellent all-round polish. It doesn't match some others when it comes to deeper scratches or trolley scuffs, but it was easy to apply, polished up quickly delivers a really impressive shine and water-repellence that helped to keep the paint looking great for days. It does exactly what you want a polish to do and, for the money, you just can't knock it.  Autocar says 4 stars
---
3. Turtle Wax Renew Polish – Best budget buy
Price: £6.10
Buy from: Amazon
Min price per litre: £12.20
The Turtle Wax goes on really nicely and polishes up quickly, buffing with very little effort to a glossy, high shine that also leaves the paintwork smooth to the touch. Deeper scratches are better served with the T-Cut or Meguiar's but for working out the general haze and dullness of years of ungaraged life and daily use, the Turtle Wax does a really fine job. As a general polish that leaves the paint looking fresh for many days afterwards, this is a solid choice at a great price.
Autocar says 4 stars
---
4. Autoglym Super Resin polish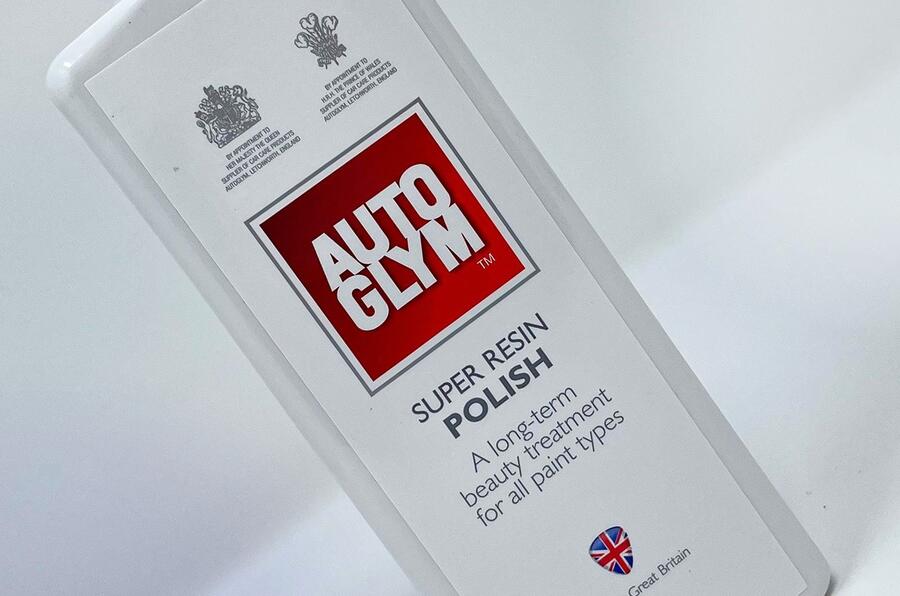 Price: £10.89
Buy from: Amazon
Min price per litre: £33.51 
The Super Resin polish does a good job of proving why Autoglym is consistently such a popular, trusted brand when it comes to car care. It did wonders for out lightly abused BMW's paintwork, bringing a bright shine and glossy finish that resisted fading for many days afterwards. It's not as good as the Meguiar's when it came to buffing out deeper scratches, but if you want a high quality, long lasting shine-and-protect polish that really repels water and muck as well as bringing an instant shine, the Autoglym is one of the best out there.
Autocar says 4 stars
---
5. T-Cut Colour Fast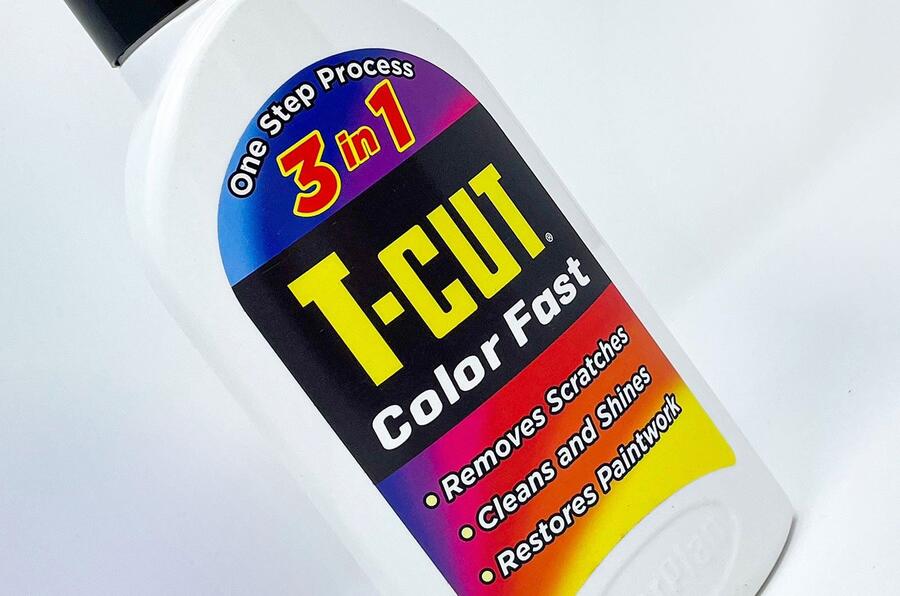 Price: £11.99
Buy from: Amazon
Min price per litre: £23.98 
T-Cut remains a household name when it comes to polish, and we can see why from the results that this colour-specific polish delivered. It's intended to be particularly good for deeper scratches, with the pigment of the polish helping to blur out the damage. It works, too. We had a lightly vandalised white Corsa in mind when we chose to try this T-Cut product, and the polish worked wonders on the key-mark, polishing out the worst of it out so that it was only visible where the scratch was very deep. It also comes with great polish and buffing pads. 
Autocar says 4 stars
---
6. Sonax car polish
Price: £9.80 (250ml)
Buy from: Amazon
Min price per litre: £21.10
Ironically, the only English on the Sonax's packaging is the phrase 'Made in Germany', which is self-evident given that everything else is in German, including the instructions. Thankfully, polish isn't complicated to use and the Sonax proved to be very good. It does dry a little too quickly than is always convenient, but it did a good job of bringing the paint's colour and metallic finish, leaving it smooth to the touch and impressively shiny. Not the cheapest, and with a few linguistic challenges that we weren't expecting, but ultimately a good product.
Autocar says 3 stars
---
7. MER Ultimate Shine Polish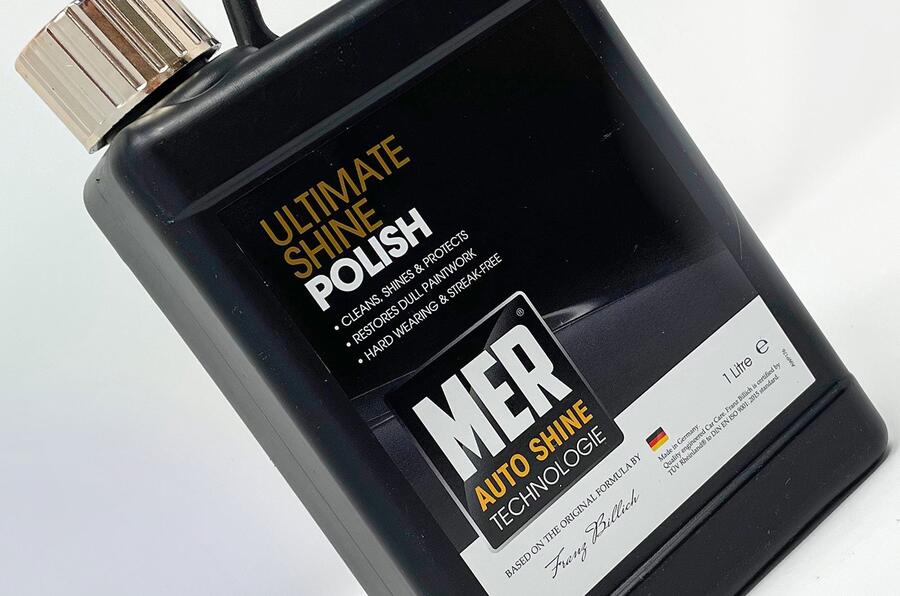 Price: £12.88
Buy from: Amazon
Min price per litre: £12.88 
You can only get the Mer in a 1.0-litre container, which is fine but may be a pain if you haven't got loads of space to store it. The child-proof cap is also so effective that it'll keep most able-bodied and hearty adults from getting the lid off, never mind if you're unfortunate enough to suffer from arthritic hands. Still, if you've got the shelf space and the strength to live with it, the Mer polish does the job. It left our battered BMW's paint looking bright and free of the worst of the haze and marks. It doesn't seem any better than cheaper options here, though, and it doesn't remove deeper scratches as well as our more highly-rated polishes.
Autocar says 1 stars
---
8. Glart Anti-hologram polish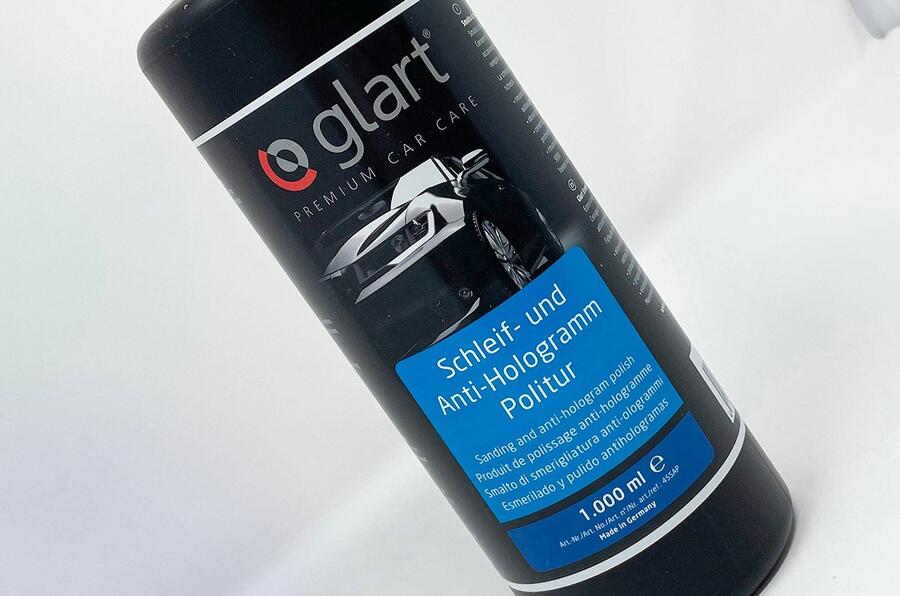 Price: £25.39
Buy from: Amazon
Min price per litre: £25.39
This is a perfectly effective car polish but you have to put the effort in to get good results, and it dries very quickly which makes it prone to leaving white residue – particularly in awkward creases. With the use of the polishing machine it still brought up a satisfying shine. It didn't overly impress us, though, and that's before you consider the mind-bogglingly erratic and eye-watering price. We've seen it drop to around £21 but, at the time of writing, the Glart polish could be made of unicorn tears and it still wouldn't be worth the circa £55 price. Autcar says 1 star
---
Disclaimer: The products or services referenced in this story have been reviewed independently by our experts. When you buy using the links on our site, we may earn a commission, but this will never influence our opinion or ratings. 
https://www.autocar.co.uk/car-news/slide...ishes-2023