12-21-2021, 06:38 AM
Autocar writers' cars of 2021: Toyota Camry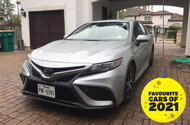 Well, they do say there's no car faster than a rental car... James Attwood makes the case for Toyota's saloon as his favourite drive of the past year
Yes, I've picked a Toyota Camry as my star car of the year. And not even a high-spec one, but a US market version powered by a slightly wheezy and rattly, entirely non-hybrid 2.5-litre four-cylinder engine that pushes out a modest 200bhp.
Have I gone made? Well, possibly, but some context is needed. To be clear: the Camry is emphatically not the best car I've driven in 2021. That would be the sensational BMW 2 Series Coupé M240i. And it's not my favourite car of the year: that would be the genuinely transformative Kia EV6. But this piece is about a star car - and no car I drove this year performed more of a star turn then the Camry I hired for a long-awaited trip (yeah, thanks Covid) to reunite with family in Texas back in November.
It wasn't cheap: the chip crisis has led to a shortage of hire cars (firms sold off much of their fleets early in the pandemic), sending prices skyrocketing. So it took some work to find the best rate on a Class D rental from Budget. And there was some relief to find that the hire car lottery resulted in me getting a nice, dependable Toyota.
Mind you, as with many cars, this Camry had been well-used. There were nearly 16,000 miles on the dash, a number of bodywork dings and the steering wheel tracking was slightly off. It was in that unique 'hire car poverty' spec, where basic functions on the touchscreen are disabled (Apple CarPlay and Google Maps offline downloads are a saviour) and you actually have to put the key in the ignition.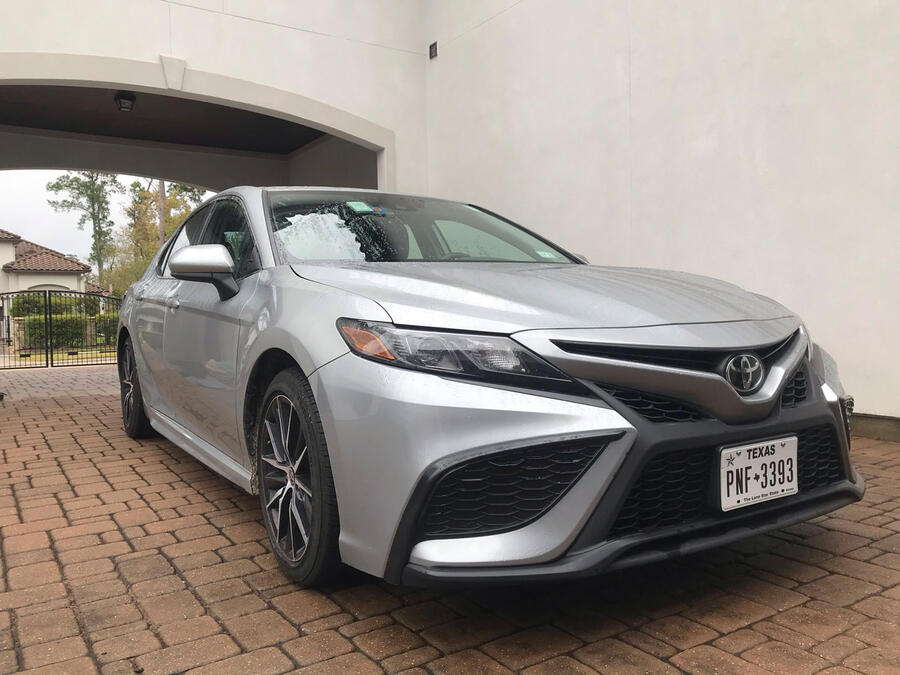 And the US-spec Camry is quite different from the version that until recently was sold in the UK - mostly about that powertrain. While the UK models were hybrid-only, the US Camry is still offered with an old-school – and quite old-fashioned – pure petrol four-cylinder. Believe me, the hybrid makes a lot of difference.
Still, the strengths of the Camry absolutely shone: it was dependable, relaxing and easy to drive, and the boot was absolutely mammoth. And that was put to the test: I was in the US for Thanksgiving, so we took a family road trip from my brother's Texas home to Santa Fe, New Mexico, an 800-mile each way trek. With four adults and two kids, we ran a two-car convoy: my brother and sister-in-law led the way in their Audi Q7, then me driving the Camry with my mum, niece and nephew.
Granted, the Camry did give up something to the Q7 in comfort and fuel economy, but little else: my niece and nephew had bags of space in the rear, loved the amount of cup holders they had and were pleased to find enough USB ports to keep their iPads and iPhones charged.
It was a varied journey: up the fraught Interstate 45 than runs from Houston towards Dallas, skirting Forth Worth's labyrinthine highway network at rush hour on a Friday, across the flat Texan panhandle wilderness, and then the steady climb up into the stunningly scenic mountains of New Mexico. 
On the outward leg we made an overnight halt at Amarillo (where Sweet Marie was not waiting for me), but we did the return leg in one 18-hour, 879-mile journey, pausing only for food, the toilet and so my niece and nephew could spray paint their names onto the Cadillac Graveyard.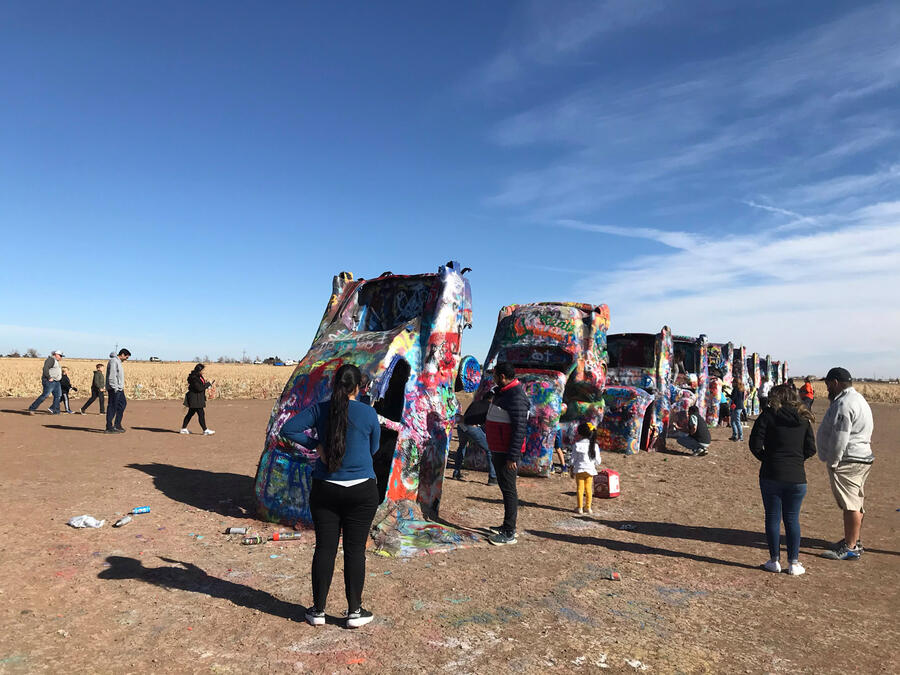 And you know what? The Camry was absolutely up for it. It kept running, it remained relaxing and pleasant to drive, and was as pleasant to sit in on the 18th hour as the first. Amazingly, given the choice between the hugely comfy back seats of a Q7 and a Camry, my niece and nephew spent the whole journey in the Camry.
And that's why the Camry is my star car of 2021: I asked more of it than any other car I drove this year, and it delivered in every way. It's a reminder that cars are ultimately tools, in the very best way: even the most mundane motor can enable wondrous experiences and adventure, the sort that almost makes having to wait 22 months to see family worthwhile.
https://www.autocar.co.uk/opinion/featur...yota-camry