01-02-2023, 11:40 AM
Autocar writers' cars of 2022: Dacia Jogger
There are several reasons why James Disdale loves this car, starting with a neat trick of its roof
There's so much I love about the Jogger that it's difficult to know where to start, so let's take it from the top. Literally, because the Dacia's brilliance starts with its roof bars. No, really, it does. 
For many SUVs and estates, roof rails are more of a lifestyle status symbol, hinting at an exciting out-of-office-hours existence involving kayaks and carbonfibre-framed bicycles. Yet they're often no more than decoration: you still need to buy the crossbars to use them. 
Not so the Dacia Jogger, whose neat solution allows you to simply unbolt part of each longitudinal rail and rotate them through 90deg to form a roof rack. It's a brilliantly simple and rational detail that sums up neatly the Jogger experience.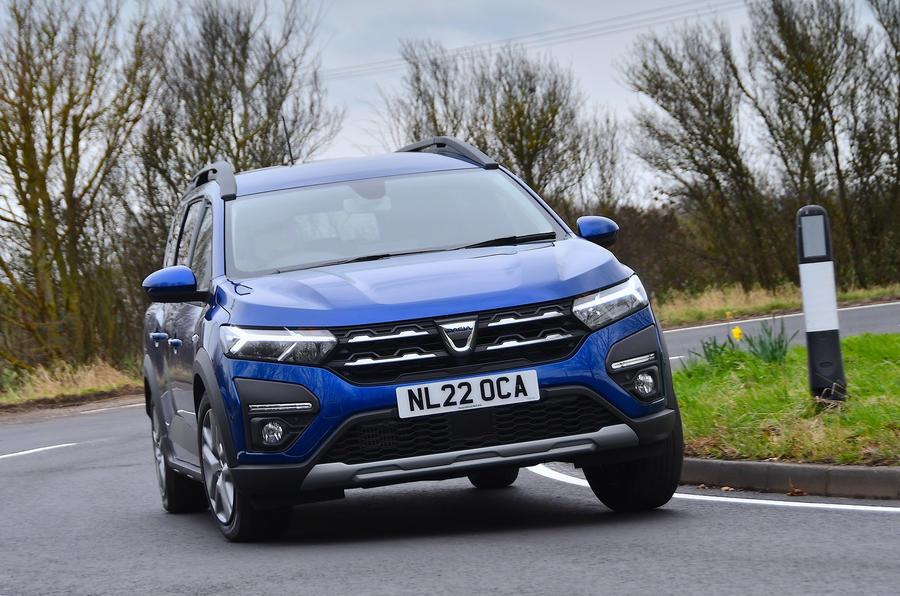 This isn't exactly an attractive car, but those tall and boxy lines allow it to offer genuine seven-seat space and versatility in a footprint that's barely bigger than a compact estate. The interior is also designed to be as easy to use as possible, with a simple layout and up to 23 litres of storage, which helps make light work of all those odds and ends that families tend to accumulate.
And if you need to carry things rather than people, then the third-row seats can be removed, the middle bench folded and a cavernous 2094 litres of carrying capacity liberated. For reference, a Mercedes E-Class wagon, the large-estate king, can only muster 1820 litres. Few vehicles this side of a van are as handy for hauling big loads. 
This might make the Dacia sound like a dull but worthy utilitarian choice, but that couldn't be further from the truth. Of course, the Jogger isn't attention-grabbing street sculpture or an apex-hugging high-performance weapon, but it is packed with charm and is always a pleasure to pedal.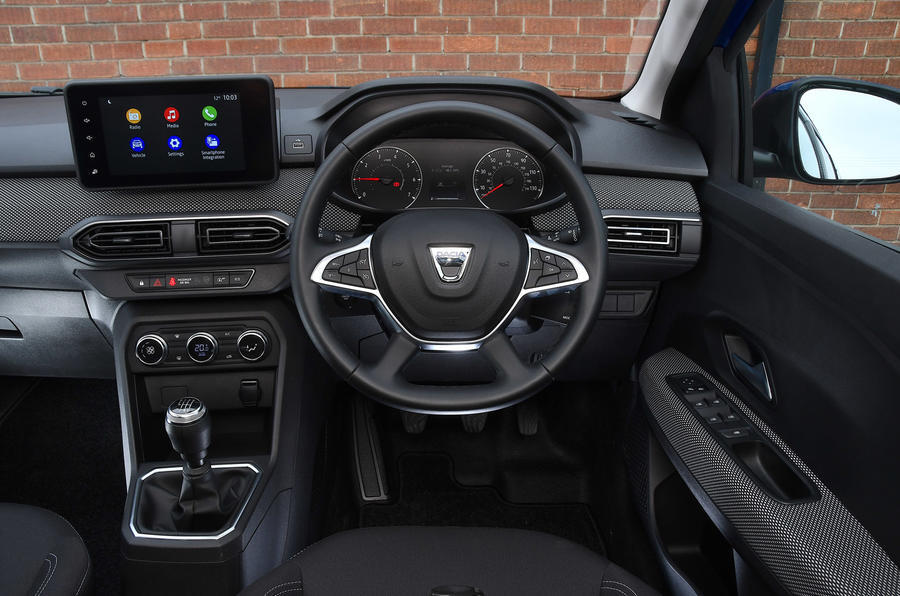 There's a supple, easy-going gait to its ride that brings to mind the products of the brand's French financial backbone, while the turbocharged 1.0-litre triple is a smooth and willing accomplice. The steering is light and accurate, and while the Dacia's body can adopt some alarming angles when cornering hard, it clings on gamely. 
Yet the Jogger's real appeal lies in the fact that it makes you feel like you're beating the system. Here's a car that will hold seven, is equipped with every gadget and gizmo you will ever need, and will get you to your destination just as painlessly as any luxo-barge, super-SUV or cutting-edge EV, yet it costs as little as £16,645.
It makes you question the sanity of spending more. Yep, the Dacia Jogger is my favourite car of 2022, (roof) bar none.
https://www.autocar.co.uk/opinion/featur...cia-jogger