12-27-2022, 09:50 AM
Autocar writers' cars of 2022: Kia EV6 GT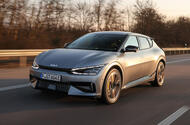 Felix Page reckons Kia's latest hot EV marks a recipe to be celebrated, even for enthusiasts
There remains a faction of the enthusiast sphere that is confused by – if not opposed to – the performance EV. 
They argue there's little noise, the flat acceleration curve does away with character and even smaller ones are liable to weigh more than 2000kg. But the louder shouting comes from those who question, reasonably so, why we need 'hot' versions of cars already capable of scintillating straight-line pace. 
The Kia EV6 GT-Line S AWD I nominated this time last year has 321bhp and hits 62mph in just 5.2sec. So why would you buy an EV6 with an extra 255bhp and the 0-62mph time of a Caterham 620S? One with an electronically controlled limited-slip diff, Michelin Pilot 4 S tyres, fearsome brakes and a Drift mode?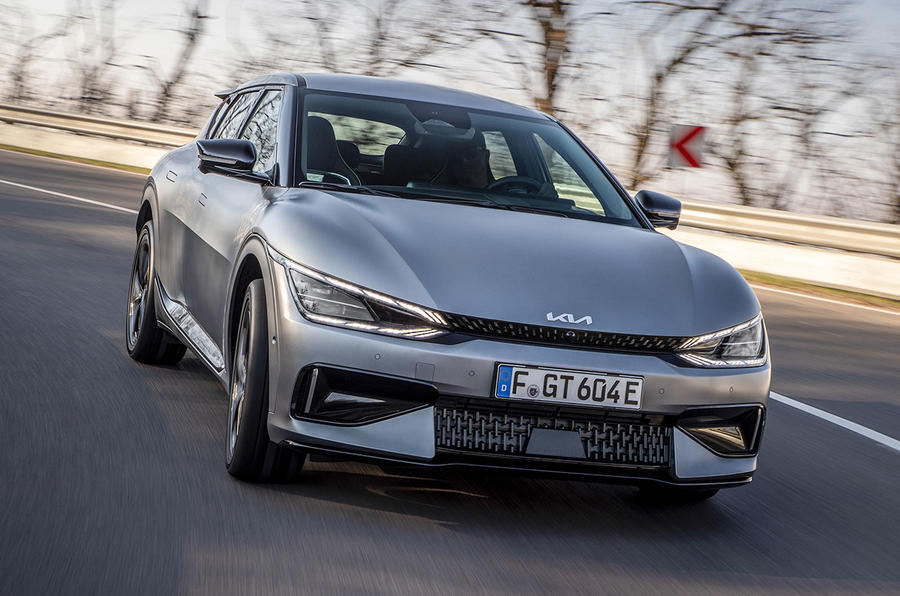 Earlier this year, the EV6 GT came a close third in Autocar's inaugural 'EV Handling Day' contest, snapping at the taillights of the BMW i4 eDrive40 and Porsche Taycan GTS, both of which have rewritten the rulebook on zero-emission driving fun. That the Kia can hold a candle to the dynamic prowess of a five-star Porsche costing twice as much is testament to the makeover at the hands of Kia's GT department. 
The Kia was just as compelling when I took it on a three-day lap of Norway earlier this year. The stunning, smooth switchbacks north of Oslo gave scope to deploy its brutal shove between corners, while its unflappable turn-in and refusal to break trajectory mid-bend made rapid and rewarding work of even the tightest passes. 
That the EV6 GT can do all that yet cruise at 70mph for 250 miles or so, charge as rapidly as any EV on sale and has the space, connectivity and comfort of a Skoda Kodiaq is cause for extra celebration.
https://www.autocar.co.uk/opinion/featur...kia-ev6-gt