12-29-2022, 08:11 PM
Autocar writers' cars of 2022: Maserati MC20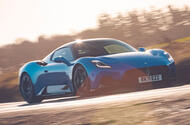 MC20's streamliner looks, unvarnished charm and Torinese origin make it irresistible to Lane
It's a depressing fact that the carrozzerie of Turin have faded in output and influence over the past 20 years, if they still exist at all.
Even the mighty Pininfarina, having split from longstanding client Ferrari after the Ferrari F12 Berlinetta, is now more involved with architecture and toasters, while the spun-off Pininfarina Automobili brand, maker of the bazillion-horsepower Pininfarina Battista EV, is Indian-owned and Munich-based. Meanwhile, Italdesign Giugiaro is Volkswagen Group-owned so does little outside those corporate confines, and if you were being generous you could describe Bertone as 'lying dormant' (or at least you could until last week!).
I'm not embedded enough in the design world to know the intricacies of how this slide into obscurity happened but it seems the the independent carrozzerie lost ground to an array of sprawling in-house operations (numbering many hundreds of designers in some cases), and with mixed results. Two examples: neither Ferrari's flagship GT car, the 812 Superfast, nor the new BMW 7 Series – both designed by their makers where in the past their appearance would have been conceived by third parties in Turin – is what you'd call pretty.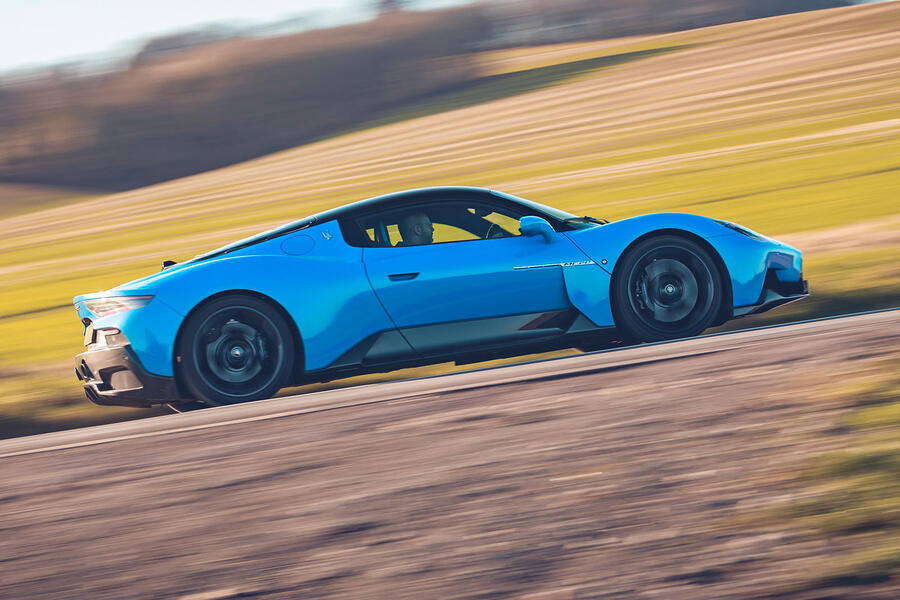 It's no surprise then that while 20 years ago the new Maserati MC20 (for Maserati Corse 2020) would have been penned and clay modelled by one of the carrozzerie, today it is merely another 'Centro Stile' product. Granted, the design was led by the talented, Coventry-trained Klaus Busse, but his job is also to oversee Fiat, Lancia, Alfa Romeo and others besides. So much product! Churning it all out must be quite distracting. Might the result be a department too stretched and, in the case of the MC20, a supercar designed by committee? One trying to express some twee take on Maserati's incredible history but failing to manage even that with the necessary conviction (hello Countach LPI 800-4). Something in-house but also inward-looking, without having benefitted from the reality check traditionally provided by an external carrozzeria.  
And yet the MC20 is nothing of the sort. Quite the opposite. It's glorious to behold in the metal: subtle and almost plain in its form but with more presence than any competitor and plenty of freshness besides. It doesn't do frippery, and while the front is perfectly Maserati, there's something old-world and streamlinery about the sloping back and squared-off tail that I can't quite put my finger on but think looks so inspiring. The MC20 is timeless, brooding, and I want one. To say the car succeeds as an object is an understatement, and as an all-new Italian supercar designed in Turin… Well, you've got to love that, haven't you? Whether carrozzerie-conceived or not.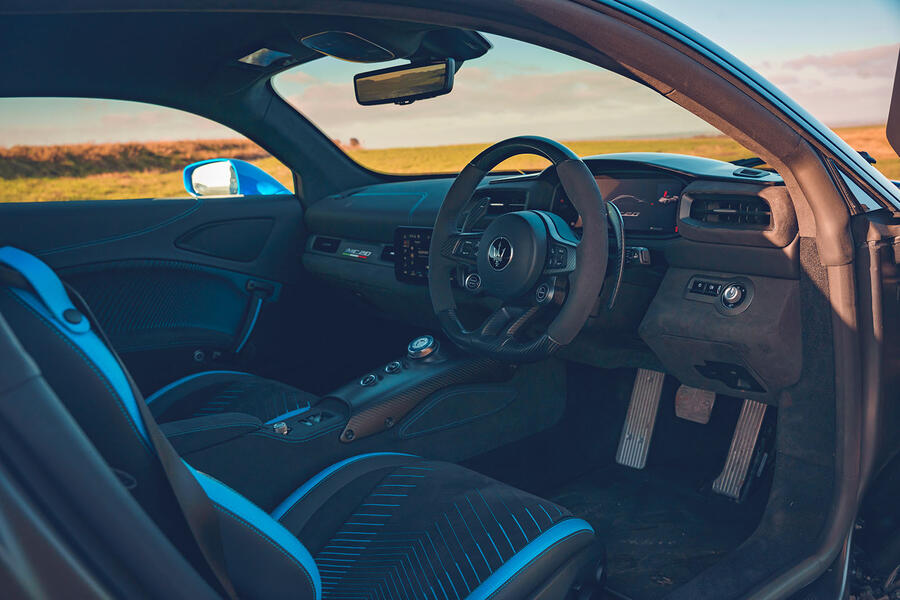 Better still, the driving experience really delivers. The steering is a little lacking in comms, the brake pedal is too soft and the general vibe is quite basic and almost laughably brutish on the surface, but get to know the MC20 and it's delicate, trustworthy, playful and truly authentic. And so, so fast! The Nettuno V6 is an animal, and suits the way the car looks and feels. Overall, what a product. Welcome back, Maserati. Crack on.
https://www.autocar.co.uk/opinion/featur...ati-mc20-0