04-15-2023, 05:50 PM
Autonomous cars ready for deployment 'today and tomorrow'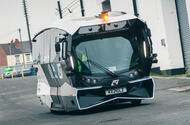 The Aurrigo Auto-Shuttle is designed to operate in a mapped area on a set route
Coventry-based firm Aurrigo has developed five self-driving vehicles ready to tackle various industrial jobs
Autonomous cars were once the hottest topic in the automotive industry, developed at vast expense by everyone from existing manufacturers to ambitious interlopers and set to revolutionise everything from personal mobility to the fundamentals of car design.
And now? Maybe not so much. While the concept is far from abandoned, the vigour with which it is being pursued is dampened. Ford and Volkswagen have dumped their joint venture, Renault describes the technology as a "moonshot" and Tesla is still a long way from putting anything on sale that lives up to its Full Self-Driving nomenclature.
Yet in a corner of Coventry, on the very foundations of the Humber car company (maker of the Hawk, Snipe, Sceptre and more until 1967), is a thriving British firm that apparently didn't get the memo. Starting out as a family-owned business, Aurrigo is now a public company worth tens of millions of pounds – and with the potential, thanks to its pre-eminence in autonomous technology and, ironically, its eyes on more realistic goals, for many multiples of that.
How so? "We weren't ever going to take on the car manufacturers with their scale and budgets, so we've focused on developing technology that can be used today and tomorrow – not in 10 years' time," says sales and marketing director Miles Garner. "That means we can commercialise it now, and build from there."
Here, then, are five examples of Aurrigo's autonomous technology in action.
1. Auto-shuttle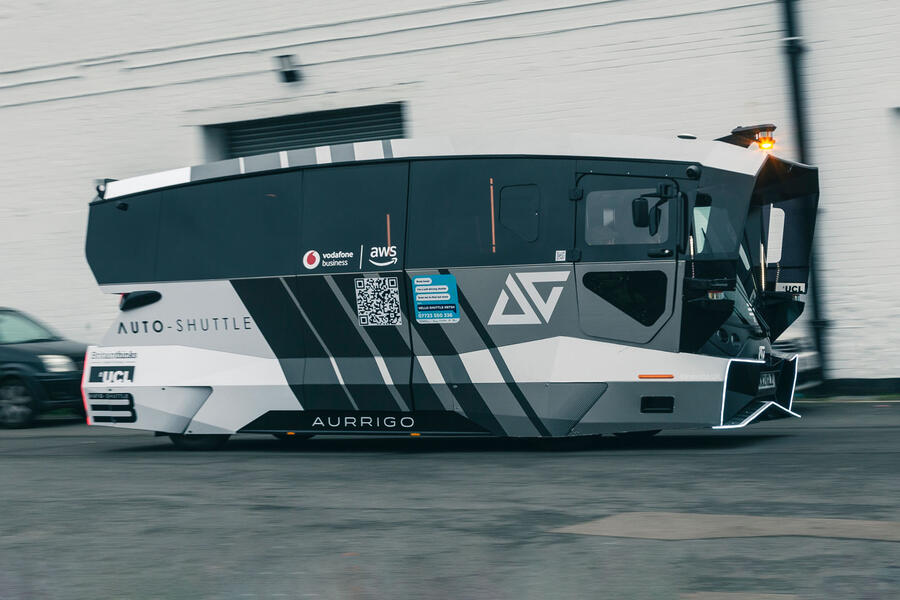 "Take a seat and we'll go," says company owner Dave Keene as he ushers me aboard the Aurrigo Auto-Shuttle, a fully electric 10-seat bus that has an interior styled to mimic the inside of Coventry Cathedral in homage to its roots, and that has already been publicly trialled in Alnwick, Birmingham, Cambridge and Taunton.
Test protocols dictate that someone sits up front, ready to take control if needed, but at the push of a button we're off, and I'm interviewing Keene as the bus seamlessly and smoothly makes its way around the busy trading estate.
Sure, there's not much traffic to take into account, but there are cars parked here, there and everywhere, and it copes admirably – so much so that I don't even realise we are back where we had started when I disembark.
It operates in an area that is pre-mapped but can respond to changes in that environment using its variety of sensors. "The key to its success is that we aren't trying to do too much," says Keene. "It's designed to operate in a mapped area on a set route, and to respond to changes in that environment. It's not trying to process everything as if it didn't know what was there, but rather respond smoothly to what changes in that environment."
2. Auto-Dolly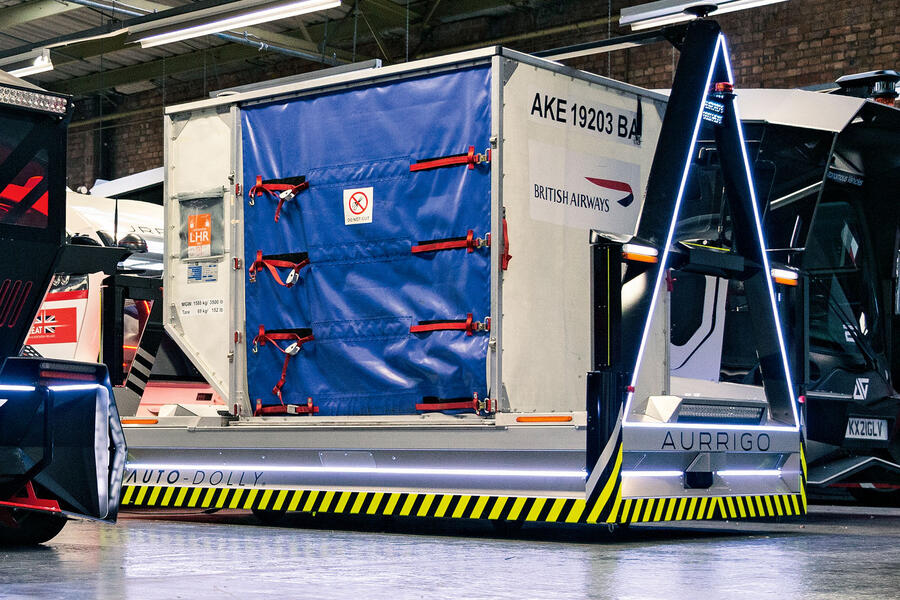 There's a theme in what's to follow, in that Aurrigo is determined to use its investment to date to grow its scale in as many different directions as possible.
As such, its similarly sized offerings all use essentially the same underpinnings: a 23kWh lead acid battery gives 25 miles of range, a 7bhp motor is enough for its needs, and it's all built around a self-made chassis that incorporates parts from everything from a golf buggy (the differential) to a Mini (the steering, suspension and wheel hub caliper).
"Our focus is on the autonomous technology, so it makes sense to use established parts that are proven elsewhere whenever we can," says Garner.
Dolly is designed to get luggage to and from planes in airports. Once again, the idea is that by operating in a relatively controlled environment, on set routes, its level-four autonomous capabilities are sufficient to be used now. Trials are under way at Singapore airport, the biggest blocker being the understandable need for 100% confidence that it will never come into contact with a plane. That is expected soon, and if Dolly can work in one of the world's biggest transport hubs, its global roll-out will be likely to follow.
3. Auto-Pod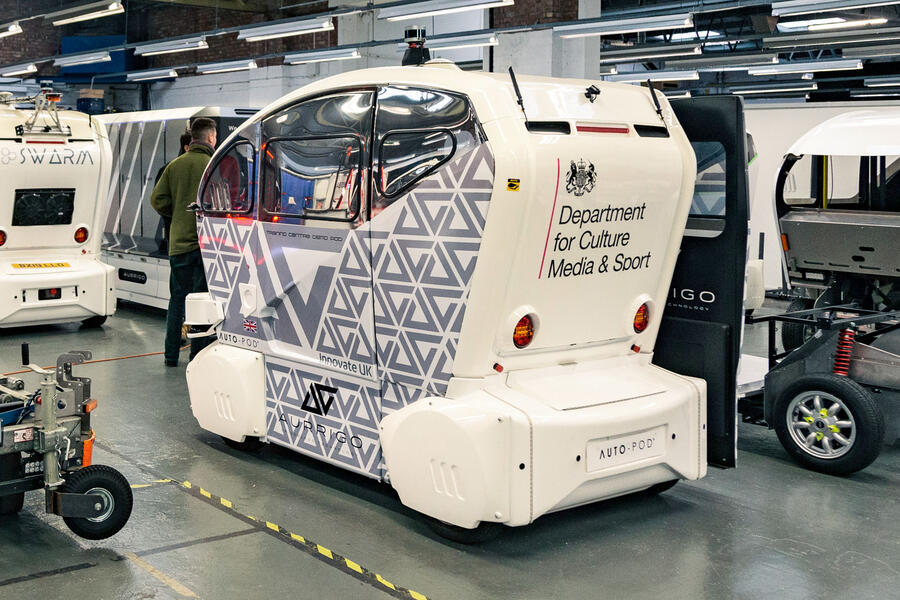 Swap luggage for passengers and you have the Auto-Pod, which has already been trialled up and down the UK, in Australia, Canada and Finland.
Notably – and you'll recognise the theme – it has always been used in predefined areas including, early on, a retirement village in Adelaide, Australia.
"We've worked as hard on the use cases as we have the technology, and I think that's why we're different," says Keene. "A company of our size can't aim for the stars and chase fully autonomous driving, but we can perfect the technology for more restricted environments, where the technology is already fit for purpose and the legislation is less complex.
"A retirement village makes perfect sense: our passengers didn't want to get to their destination at 100mph, like the fact they don't have to drive, and by using it regularly, quickly become used to how it works."
Priced at around £150,000, it won't be within the budget of every McCarthy Stone development, but its low running and labour costs make it a long-term investment.
4. Auto-Patrol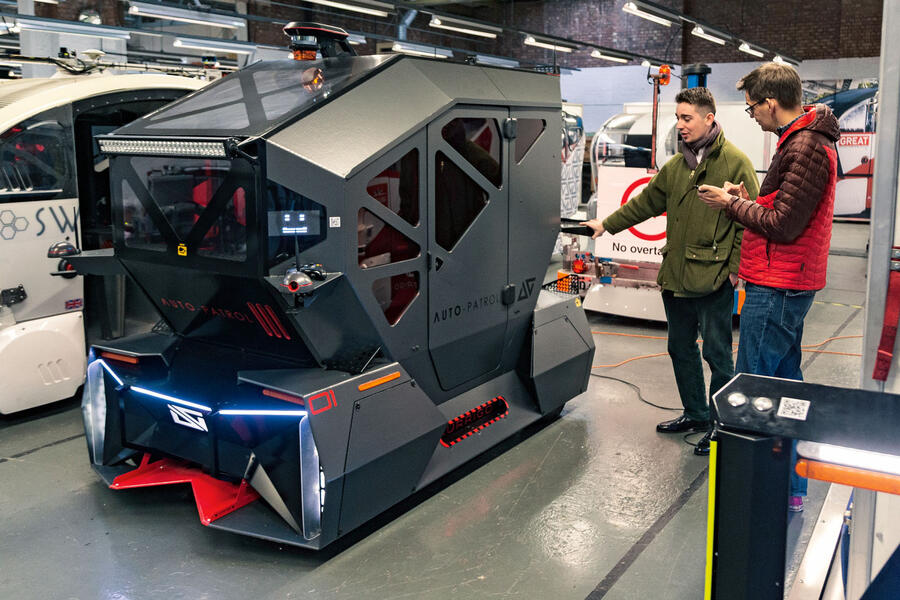 Look away now if you have ever had a fear of dystopian sci-fi adventures becoming reality, because Auto-Patrol could almost certainly take a starring role in a Judge Dredd comic or Mad Max movie – if it was allowed time off from its day job. 
Big enough to carry two passengers, a drone and a variety of kit, it is designed to provide security within set parameters, again making use of a pre-scanned environment and making it ideal for use anywhere that is fenced off, such as factories, airports or stadiums. Additionally, it can do away with the passengers and instead beam live images of anything it finds awry back to a central security station.
The EV runs almost silently and has a 22-hour battery life. Top speed is 9mph, rising to 16mph when manned – enough to catch someone running away from the scene of a crime. If they get away or find transport of their own, the drone is available to provide an aerial view and track their progress. 
Security guards needn't fear for their job prospects just yet, though. While pricing will depend on equipment levels and the amount of scanning required to set up routes, it is anticipated to cost from £150,000-£180,000 a vehicle.
5. Auto-Deliver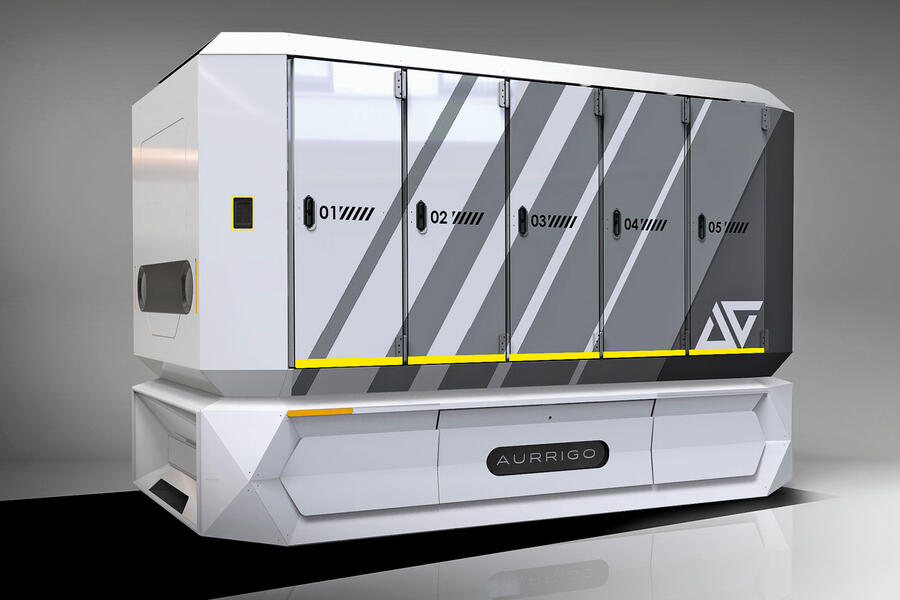 The latest variant follows Aurrigo's philosophy of developing as many use cases for its technology as possible. As the name suggests, Auto-Deliver is here to remove the need for Amazon drivers to be charging round city streets. It has individual lockers, as increasingly favoured by parcel firms at rail stations and city hubs so that each delivery can be personalised, and a refrigerated area so that it can operate as a food delivery service too.
It encapsulates Aurrigo's philosophy of using proven technology within its limits to solve a real-world need. The company was floated last year, with the goal of raising funds that it could invest in its teams and technology up front.
"The trials have proven our credentials, but to take the next step we need to invest, and the flotation has given us the capital to do that in advance, on the basis we can see the rewards coming in the future," says Keene. "I'm quite proud of giving the old Humber factory a future, although I'm not sure what they would have made of what we're up to!"
https://www.autocar.co.uk/car-news/busin...d-tomorrow