01-14-2023, 05:11 PM
BMW M performance EVs to use radical 4WD technology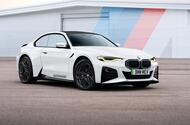 Electric successor to the just-launched M2 is almost a certainty
First details emerge of highly advanced 'hand of God' system for quad-motor sporting EVs
Testing of the first purely electric BMW sports car is under way, with engineers working to preserve the distinctive dynamic character of an M car in the post-combustion era. 
BMW revealed the first images of a mysterious EV prototype last year, giving few details but confirming that it was powered by a pioneering quad-motor, four-wheel drive system capable of "extremely precise" power delivery "within milliseconds". 
Speaking exclusively to Autocar following the recent unveiling of the new BMW M2 Coupé, which is in line to receive similar technology in its next generation, M CEO Frank van Meel hinted that 4WD performance EVs will take the lead from the F90-generation BMW M5 xDrive saloon. That model was controversial on its reveal for adopting a powered front axle but now regarded as one of the best-handling sports saloons of its time. 
"The secret behind that," he said, "is that you have a central controller, or a central logic that controls everything: the rear differential but also the front-to-rear differential and the DCS [Dynamic Stability Control] system." 
Having one system that manages these relationships is crucial because "if you have four systems that try to co-operate, the car drives like a car with four systems that like to co-operate".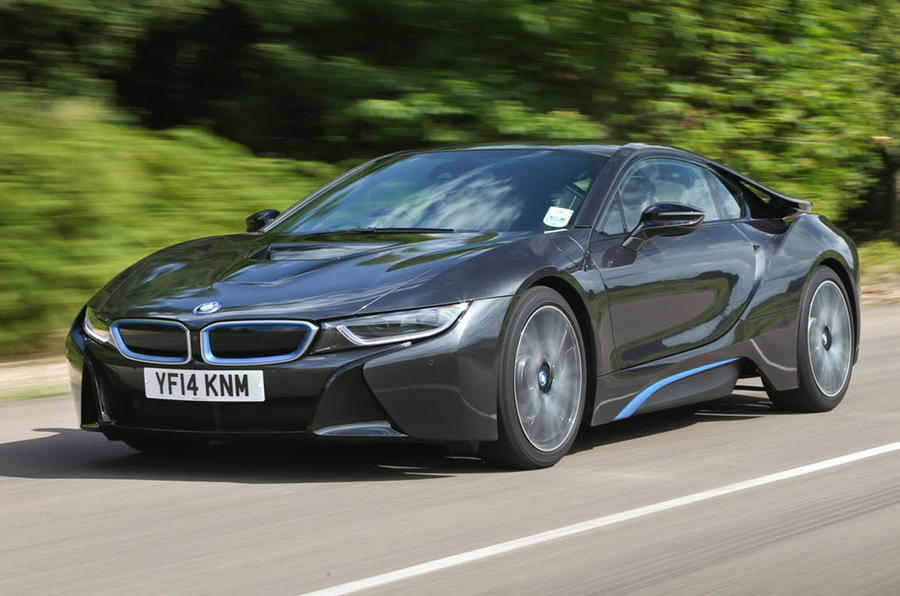 BMW calls this ECU the 'Hand of God'. It has developed it for deployment on various M cars since it first appeared on the BMW i8 as a means of balancing the output of its petrol and electric powerplants and allowing for advanced torque vectoring to improve handling. 
"If you go a step further and look at electric cars with four electric motors, like we have in our very early development car, then of course you can still use the same logic to control the car that drives like an M," said van Meel. "So I'd say it gives you even more possibilities." 
He highlighted that a powered front axle also allows for greater recuperation of energy under deceleration – potentially a huge boon for electric motorsport. Details of exactly how an electric M car will be marked out from its standard counterparts remain secret, but the top-rung BMW iX M60 SUV and upcoming BMW i7 M70 saloon already have outputs in the region of 600bhp and rapid off-the-mark acceleration, so van Meel's engineers will be working hard to cultivate a distinct dynamic character for its new family of sports cars.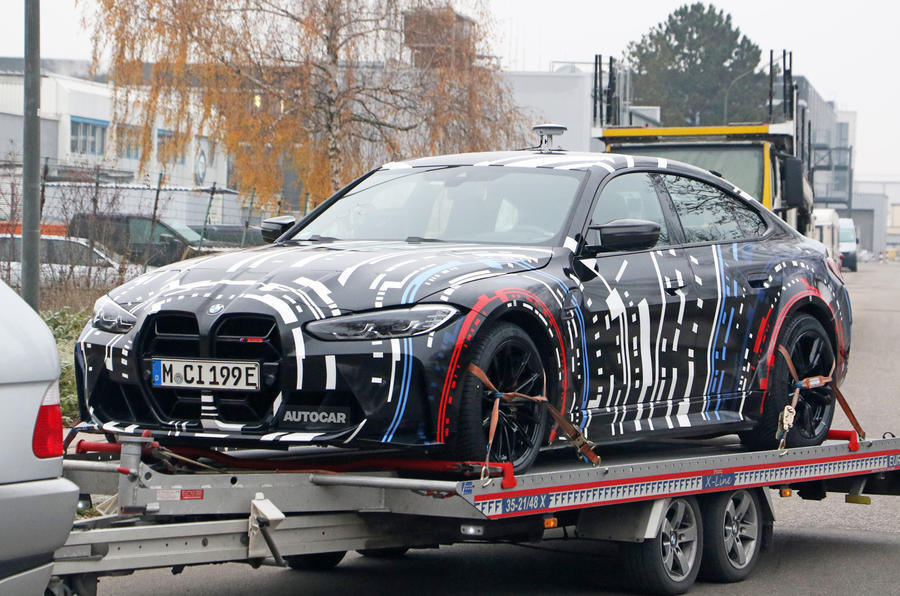 Intriguingly, the quad-motor prototype that BMW showed last year is a mash-up of several models from the line-up (it has a BMW 4 Series Gran Coupé bodyshell and BMW M3 front and rear ends, most notably). This suggests the modifications M has in mind will be so extensive as to necessitate the launch of a highly bespoke model, rather than a relatively lightly reworked BMW i4 or i7, for example. 
Fruition could be some way off, however, with van Meel saying it needed "a very early start on the development, because it takes years to get everything ready". 
It's possible that this technology could find its way into an EV successor to each current M car, which raises the intriguing proposition of a quad-motor, compact coupé in the vein of today's M2 – a model that stands to benefit most obviously from the compact footprint, low centre of gravity and even weight distribution afforded by such a powertrain. 
Van Meel hinted that such a car is on the cards, telling Autocar that M "will try to also offer in the future cars in this price range", referring to the M2's £60,000 starting price as the gateway to the M line-up. 
Given that the second-gen M2 (M's final pure-combustion car) is only just on its way to dealerships, an EV successor would no doubt be several years off, but the model's critical and commercial success means BMW is unlikely to retire it after only two iterations.
https://www.autocar.co.uk/car-news/new-c...technology