11-21-2022, 09:40 AM
BMW M2: six reasons why it should be on your shortlist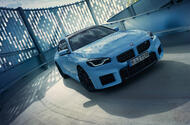 Meet the new BMW M2: designed and engineered with passionate driving purists in mind
From its six-speed manual to its track-honed 3.0-litre straight-six, here are the big reasons why BMW's compact coupe is perfect for real driving fans
Meet the new BMW M2: a compact high-performance coupe, designed and engineered precisely with passionate driving purists in mind.
Inspired by 1973's BMW 2002 turbo and 2011's BMW 1 Series M Coupé, the first BMW M2 – introduced in 2015 – delivered an even-more focused and ever-more agile take on BMW M's iconic driving character and quickly became one of the brand's most popular models, with 60,000 sold globally.
As a result, the new second-generation BMW M2 has been one of the most eagerly anticipated highlights from BMW M's extensive line-up of new models celebrating its 50th anniversary. Here are the six big reasons why it will thrill real driving fans.
Learn more about the new BMW M2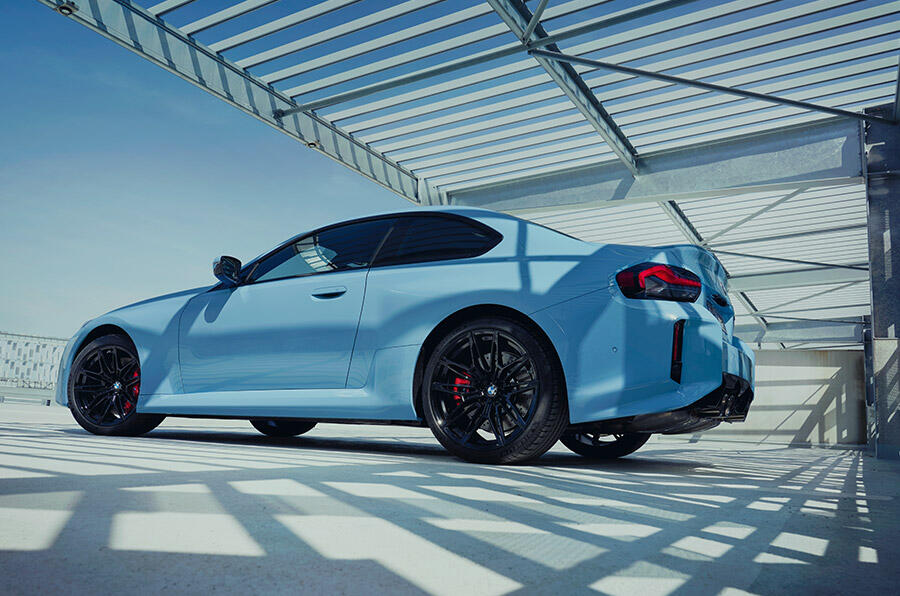 #1 Compact dimensions; now even more assured
Let's start with the BMW M2's biggest USP: its compact size, which delivers perhaps the most sprightly handling of any model in BMW M's modern line-up. The new BMW M2 takes all of that distinctive DNA and builds on it. Literally.
Subtly longer and wider than its predecessor, the second-generation BMW M2's wheelbase is 54mm longer, with a 38mm-wider front track and a 4mm-wider rear track. So, while it remains significantly shorter than a BMW M4 Competition – to the tune of 219mm – it's a near match for its big brother in terms of stance, delivering even more confident and assured interpretation of its core agile driving character.
Enhanced under-skin bracing, lightweight aluminium suspension components and adaptive M suspension with electronically controlled dampers work hand-in-hand with M Servotronic steering to deliver the perfect blend of on-road comfort and on-track response. Equally, the powerfully precise M Compound brakes – six-piston fixed-caliper with 380mm discs on the front; single-piston floating caliper 370mm discs on the rear – feature two pedal settings for enhanced feel.
The BMW M2 comes with an M Carbon Roof for the first time ever on a standard BMW M2, reducing vehicle weight by 6kg. Or you can pick the M Race Track package, which increases the BMW M2's electronically limited speed from 155mph to 180mph and adds the option of track-specific tyres.
As you'd expect with any BMW M model, all of this was fine-tuned to perfection and pushed to the limit on-track, with a gruelling global tour of test venues that included the BMW Group's test centre in Miramas in southern France, the winter ice tracks of Arjeplog in Sweden and the Nürburgring's iconic Nordschleife layout.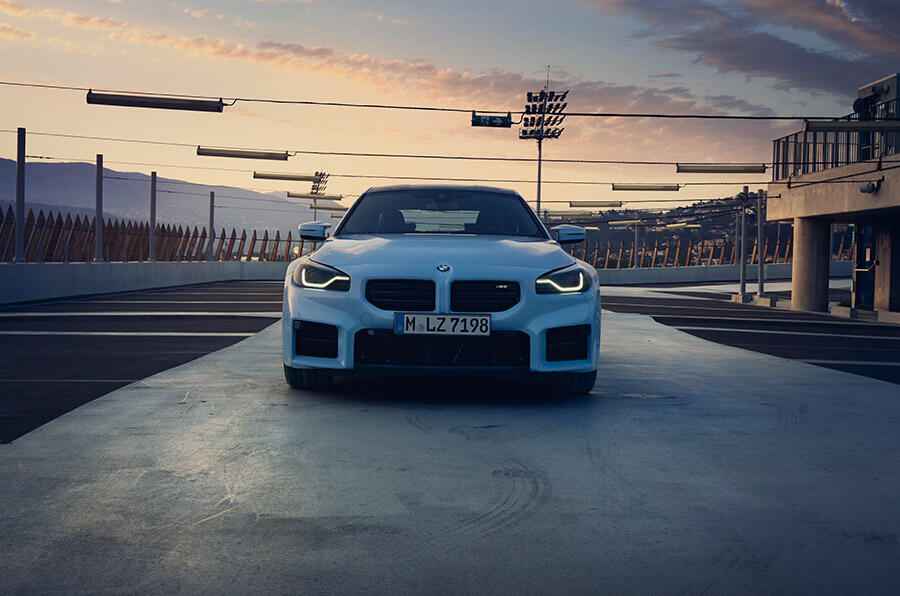 #2: A track-honed 3.0-litre straight-six, inspired by the BMW M3
Under the BMW M2's impressively compact but giant-killing proportions is something of a Goliath powerplant, packing a powerful punch. Developed from the race-bred engine of the BMW M3 Competition and BMW M4 Competition, the new BMW M2's high-revving 3.0-litre inline straight-six with M TwinPower Turbo is 90hp more potent than the engine in the original BMW M2, delivering a stunning 460hp and 550Nm.
Peak torque lies between 2,650rpm and 5,870rpm, with peak power at 6,250rpm as you accelerate to the 7200rpm redline. The 0-62mph sprint can be dispatched in as little as 4.3 seconds with the optional manual gearbox, while the M-specific exhaust – with its electrically controlled flaps and quad-exhaust pipes – provides the perfect accompanying soundtrack.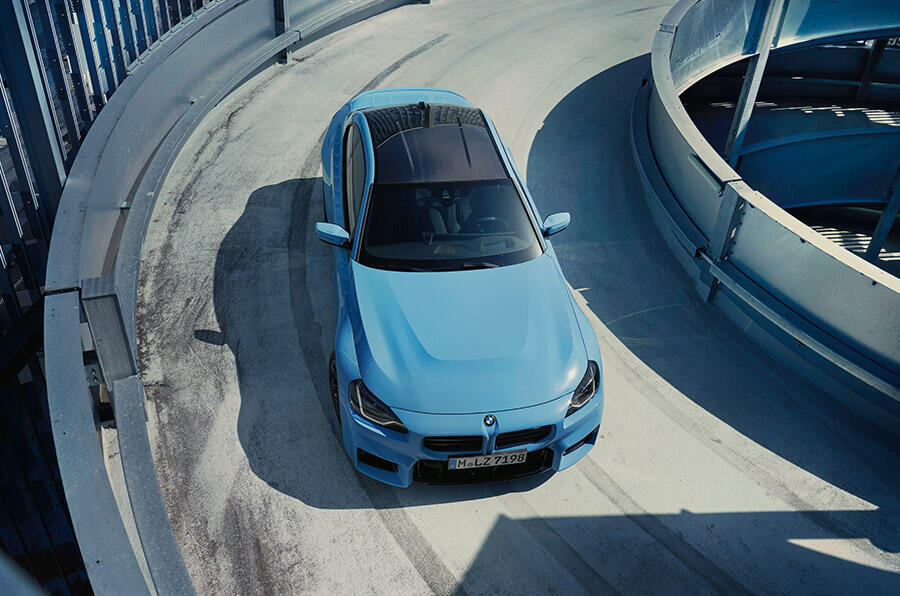 #3: No-compromise rear-wheel-drive
BMW M models are renowned for their rear-wheel drive character, and the second-generation BMW M2 is no exception – delivering potentially the purest execution of rear-wheel drive in BMW M's modern line-up. But, thanks to BMW M's 50 years of race-bred track-honed experience, this is also rear-wheel drive to the nth level.
The new BMW M2 boasts BMW M's Active M Differential as standard. Working with the Dynamic Stability Control (DSC) it seamlessly adapts the amount of variable differential lock, taking into account torque, wheel speed, driving speed, steering angle, yaw rate and lateral acceleration to enhance traction across the rear wheels, while improving power transfer when accelerating hard out of corners.
M Traction Control also lends a helping hand, letting you pick your preferred balance of rear-wheel slip and grip from a finely tuneable selection of 10 settings.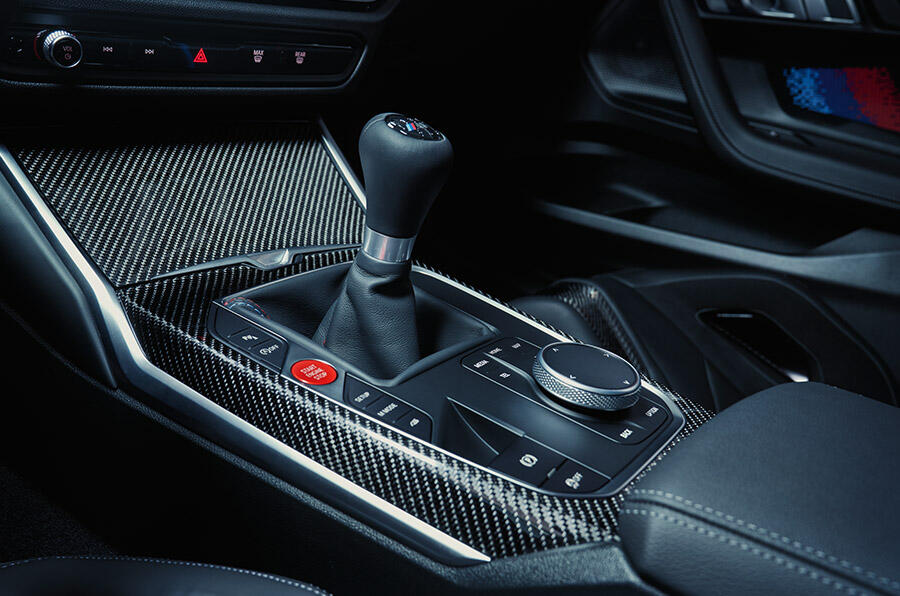 #4: The choice of a six-speed manual
There's nothing like smoothly and efficiently shifting your way up the ratios from second to third to fourth on a manual gearbox. Or executing that faultless cross-gate downshift that lets you perfectly balance power, torque and revs with a twist and flick of the wrist. Sadly, manual transmissions are something of a dying breed.
That's why, befitting a car with a raison d'etre aimed at passionate purists, the new BMW M2 is available with the option of a six-speed manual – alongside BMW's 8-speed M Steptronic with Drivelogic automatic transmission – letting you maintain that classically undiluted interaction between driver and car should you wish.
The helpful Gear Shift Assistant mode is available to ensure smoother slip-free changes when downshifting. Or not, should you wish to go truly back to basics.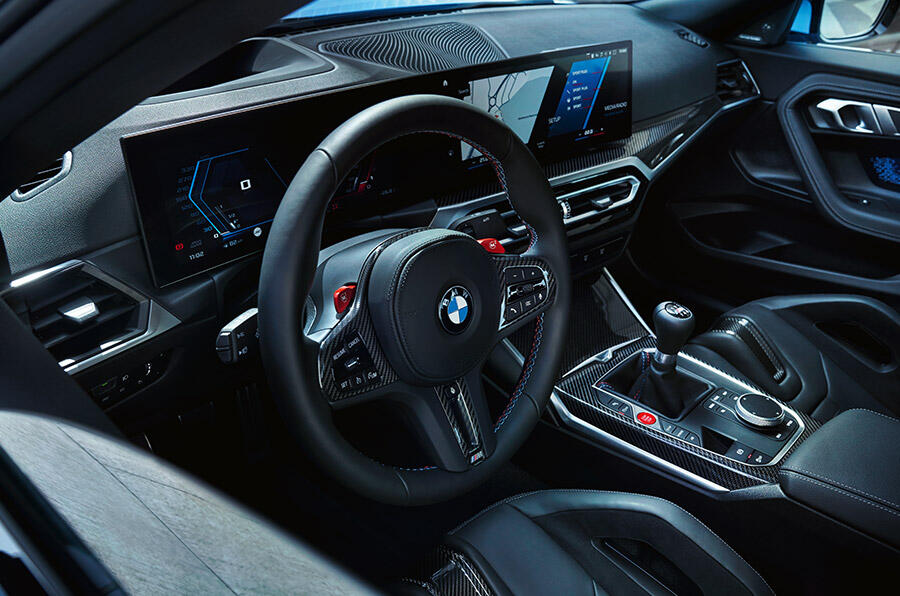 #5: A cosseting cockpit with a race-like feel
The new BMW M2's cockpit, with its bold M colours in the door panel, blends the perfectly focused driver-centric feel of a racing car with the cossetting comfort of a long-distance cruiser – including the choice of standard M Sport seats with a bucket seat character, or optional track-specific lightweight M Carbon Bucket Seats within the M Race Track Package.
The BMW Curved Display is angled towards the driver in the new BMW M2, with a large 12.3-inch instrument display and a 14.9-inch central information touchscreen. It gives you access to the latest BMW iDrive and BMW Live Cockpit Plus digital services – including cloud-based BMW Maps and seamless smartphone connectivity through Apple CarPlay and Android Auto with Siri or Google Assistant voice control.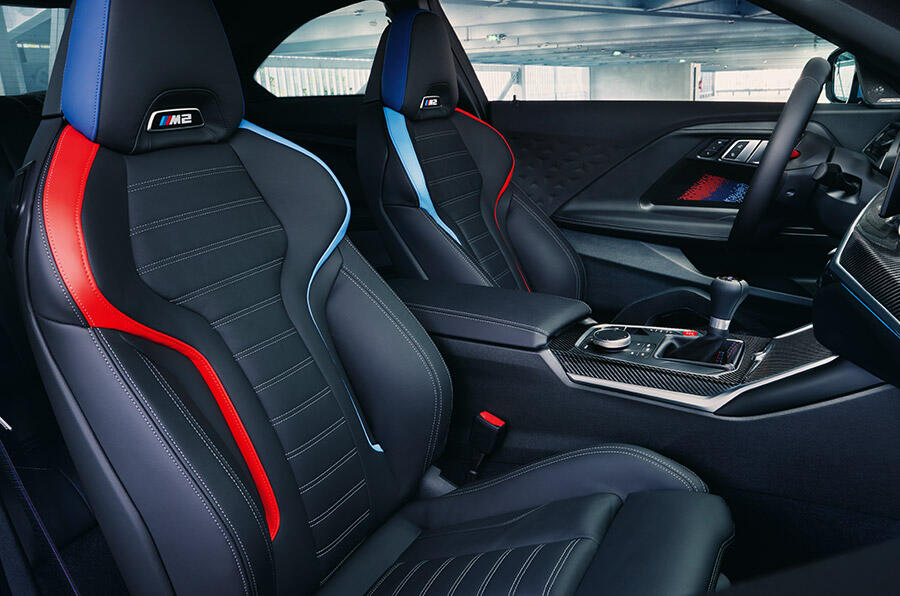 #6 Easily tweakable tech that lets you dial up the fun
BMW M models are famed for the multitude of settings that let you pick the type of driving you want to do to match your mood, when you want to do it. The new BMW M2 is no different, bringing a few new tricks to the party for good measure.
On the BMW M2's centre console are two new buttons. First, M Setup, which gives you fine control of settings for power delivery, engine note, transmission response, suspension stiffness, braking sharpness and steering weight. You can save and pick your preferred settings with the M1 and M2 buttons on the new M steering wheel.
The second new button on the BMW M2's centre console is M Mode, which lets you toggle between three pre-sets: ROAD, SPORT for a more potent and engaging driving experience, or the circuit-specific TRACK, which deactivates all of the driver assistance systems. The TRACK mode also limits the digital displays to the core dashboard and the M-specific head-up display – letting you focus on the revs, your speed, and the asphalt ahead, with nothing else to distract you.
With M Drive Professional, you get access to the M Laptimer and M Drift Analyser from the BMW M3 Competition and BMW M4 Competition, giving you the chance to record and share the best bits of your track day with your friends.
Finally, once you're back on the road, BMW's impressive suite of state-of-the-art driver aids means you can stay on the straight and narrow for safer and more relaxing long journeys, while helping you guide yourself into a parking spot at your final destination with even more ease. The perfect end to the perfect drive.
Learn more about the new BMW M2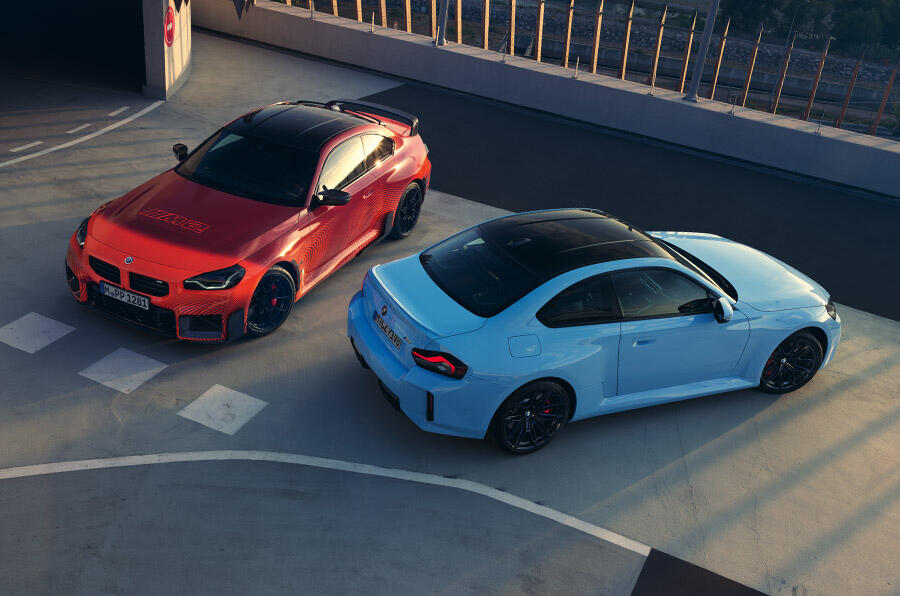 https://www.autocar.co.uk/car-news/adver...-shortlist