05-24-2022, 09:44 AM
Bangernomics best buys: Audi A6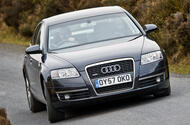 The Audi A6 is an executive express for all occasions
This luxury saloon is a perfect mile muncher
An executive express for all occasions, one that's comfortable, well screwed together and a classy way to get around: that's the Audi A6. In this particular case, the one built between 2004 and 2011. And right now, it is sensational value for money.
The broad range of engines includes a rather frugal 2.0 TDIe, which averages 53.3mpg, and the 3.0 TFSI with 290bhp is great if you can afford the fuel costs.
As well as a saloon, there's the Avant estate version, which ramps up the practicality with loads of useful hooks, eyes, stowage nets, a ski bag, optional reversible fl ooring and a rear bumper protector.
In 2008, the A6 was subject to a major refresh and you might spot the LED tail-lights and a bunch of new engines on the facelifted versions. The 2.0 TFSI makes a lot of sense to get into ULEZ areas, but when it comes to high-mileage regular motorway runs, the hard-working 2.0 TDIe 136 is the pick. Otherwise, there are the big oil-burners in 2.7 and 3.0 guise for the most relaxing way to eat up the miles.
But if the good manners of the standard A6 are too milquetoast for you, there is always the Audi RS6. It has bags of power – 572bhp, just in case you wondered, for a power-to-weight ratio of 279bhp per tonne. It will do a governed 155mph and gets to 62mph in 4.5sec. But RS6s need proper looking after. They're best bought with a cast-iron history from a specialist.
Outside of an Audi RS6, there is plenty to worry about, with lots of aluminium in the bodywork, so it's expensive to fix. Engine ECU failure usually means rough running and unserviced air-con can go on the blink, never mind the brakes and optional air suspension.
Ones we found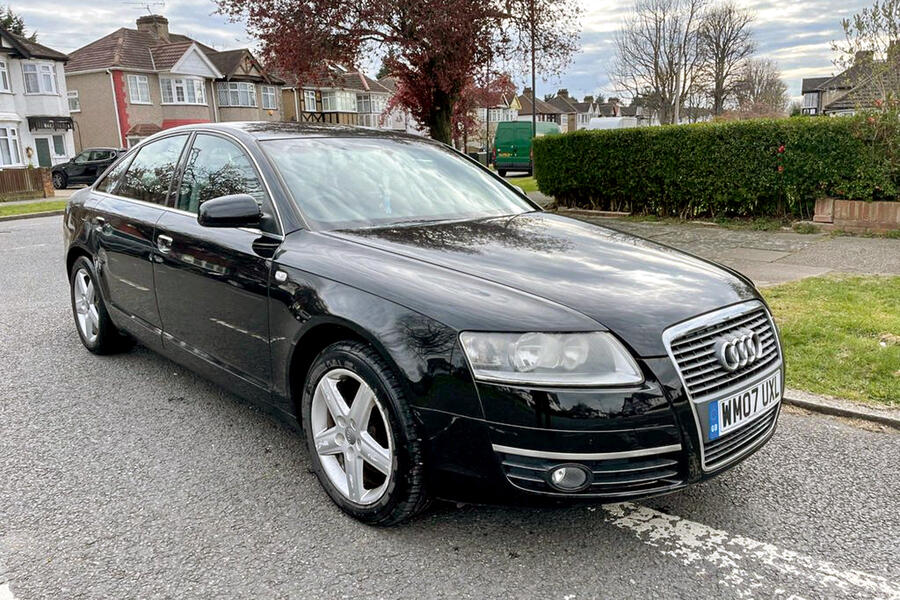 2007 Audi A6 2.0 TDI SE, 86,000 miles, £2250: An awful lot of quality car for the money. Bodywork could be better, apparently, but this is a fairly old bus now. It has had a new battery and its MOT runs until September.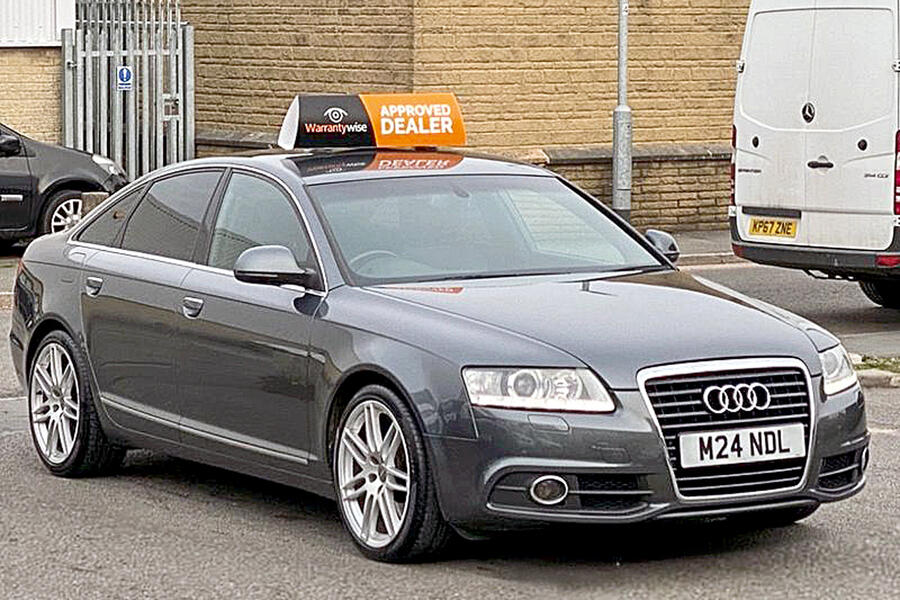 2009 Audi A6 3.0 TFSI V6 Le Mans, 107,000 miles, £7495: Reassuringly, there is a very full history, plus a fresh MOT, all the keys and everything-you-can-think-of specification, wrapped up in a special Quattro edition. One to keep.
2011 Mercedes-Benz E250 CDI BlueEfficiency Sport Edition, 75,000 miles, £9250 Lots of recent work, plus a service. Its incredibly long list of standard kit includes bi-xenon headlights, AMG alloy wheels and heated seats.
Idol fancy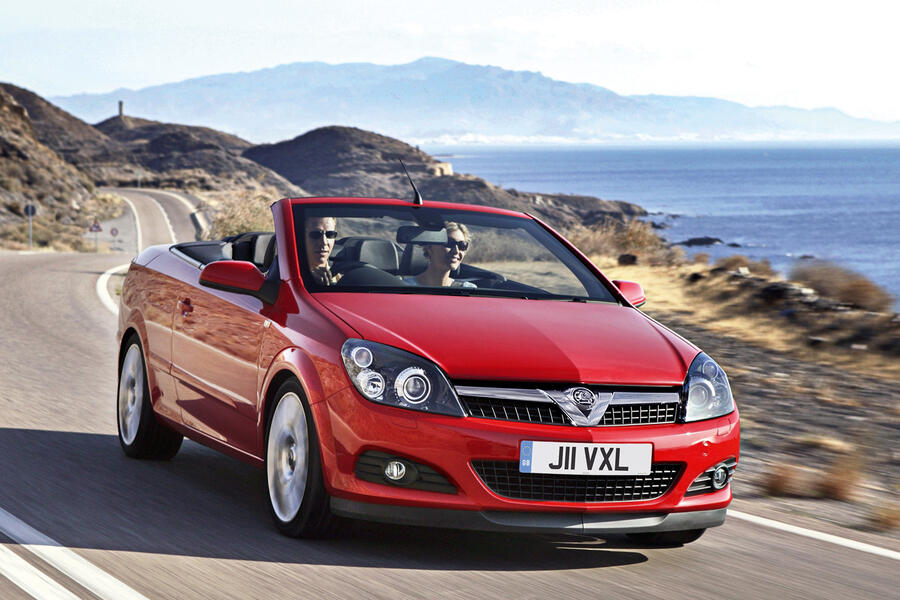 Vauxhall Astra Twintop, 2006-2010
This is one of those coupé-convertibles, but with a really cool name. You might not think you want an Astra, but the Twintop is affordable, practical and fun. Whereas some 'folders' are complicated and flawed, the Astra is cost-effective and very easy to live with, especially as the boot is fairly huge (440 litres) when the roof is in place.
The roof does its tricks at the press of a button, and that rigmarole takes a perfectly reasonable 26 seconds. The car is good to drive and there is a choice of some very decent engines. For the truly simple life, the basic 1.6 is fine – not at all quick but capable of 42mpg.
If you are after economy rather than style, the 1.9 CDTI is not worth the effort as it is only 47mpg, unless you can find a really cheap one. The 1.8 is the proper compromise, with 38mpg and a good turn of speed. Best of all, if you plan on rushing about everywhere, is the 2.0 Turbo. It actually has a 'Sport' button that sharpens the responses.
Watch out for worn suspension bushes and rusty turrets, plus some niggly electrical issues, including the lights, wipers and remote locks.
Buy now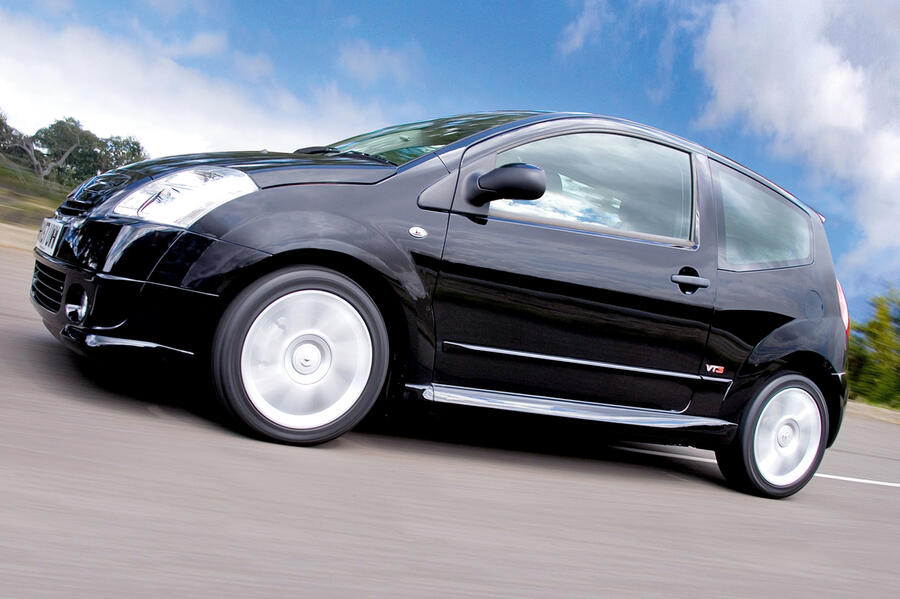 Citroen C2, 2003-2009
This somewhat dull successor to the fairly lively Citroen Saxo is effectively a stunted Citroen C3 that really does look like a minor household appliance. It had some big car tech that can go expensively wrong, such as the stop-start, flappy steering-wheel paddles and SensoDrive gearbox, which not everyone likes.
Mechanically, the 1.1 petrol is fine for low-level urban activity, the 1.4 is a bit faster and just as frugal (around 47mpg) and the 1.4 HDi delivers a bit of a thump in the back but returns a strong 60mpg-plus.
The Design and SX trims have reasonable kit over the too-basic L. And for warm hatch fans, there's the 1.6 in VTR or VTS forms, which are genuinely fun. ECU and catalytic converter failures are all part of the overall fragility. Sort that out, avoid the complicated tech and this is a cheap runabout.
One we found
2007 Citroën C2 1.6 by Loeb, 98,000 miles, £2000: Quite incredibly, this is advertised as a 'part-exchange to clear'. Except that this is something of a rarity. When it came out in 2007, just 310 were available to buy. Essentially, this is a 1.6 VTS with a numbered plaque on the dash. A fair bit of history comes with this example, including a cambelt in 2018 and not many miles since.
A Fiat load of good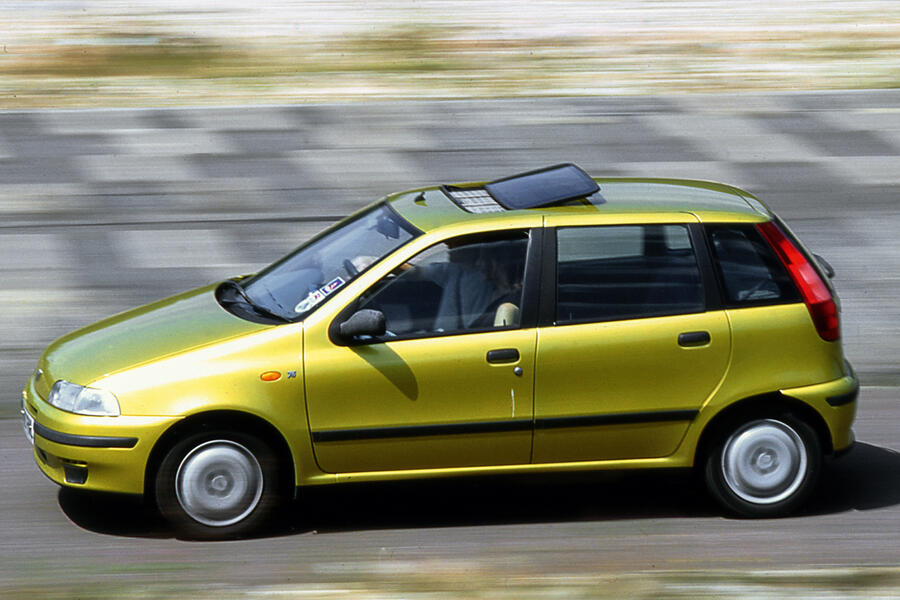 Interesting that reader Andrew has been looking to buy one of those now quite handsome series-one Fiat Puntos. The trouble is that despite the one owner, the history has gone missing. So should he still buy or not? Well, what difference does it really make to an old car that's in good condition? It'll cost around £100 tops. Just look after it.
Bangernomics world
I don't know what's coming over me, but I am doing more hands-on tinkering, which could all end in tears. It's the basic stuff – oil and filters and whatever else needs doing. Luckily, my machines have no covers or ECUs, just bolts and screws, and I've got a set of ancient spanners.
https://www.autocar.co.uk/opinion/used-c...ys-audi-a6