03-09-2022, 10:47 PM
Bangernomics best buys: Honda Accord
Honda's saloon might be the most frugal way to feel like an executive, according to our second-hand expert
Athough the Honda Civic is the most frequently lauded used hero in the real world, the larger Honda Accord comes a very close second, based on my inbox.
This is a proper quality package that's safe, well made and always going to work, provided that it's looked after. A luxury car in a modest package, the Mk7 Accord offers some nice petrol engines for those who only potter about and, from 2004, a frugal diesel option.
The saloon is simple and straightforward, and the Tourer estate is worth considering too.
It hardly has the biggest boot, but it is user-friendly, with rear seats that fold flat at the touch of a button and the pull of a lever. The powered tailgate is also very handy, opening at a press of the key fob.
The ABS sensors and wheel bearings are the only real weak points, along with the tailgate release on the Tourer.
What Honda offered us from 2008 was some more effective executive salooning, courtesy of the eighth Accord incarnation.
There are three engines: a 2.2-litre diesel and a couple of petrols. Parts aren't too expensive and outside of regular servicing it shouldn't need many, as it continues to maintain a near-perfect reliability record. The Mk8 Tourer, though, isn't so easygoing. It's a bigger car, but its load space is awkward and not that big at all. Indeed, it's almost like a reverse Tardis.
The Accord gets complicated from this point onward, and that's reflected in the common problems with the Mk8, which include worn clutches, expensive problems with the dual-mass flywheel and the usual blocked diesel particulate filter issue. Just buy the older one...
2003 Honda Accord Tourer 2.4i VTEC Executive auto - 111,200 miles, £2495: This ex-demonstrator has been with one private owner since 2004. It's in Executive trim, making it a luxury lugger, and looks very tidy. It has a long MOT and a dealer warranty, too.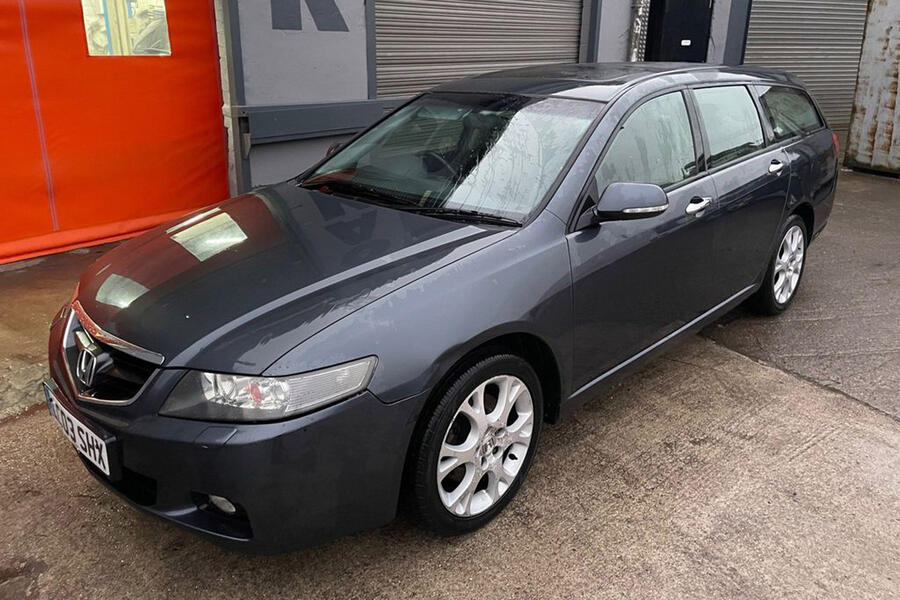 2009 Honda Accord 2.0 VTEC EX - 107,000 miles, £4990: Here's a neat saloon with a full service history and two past owners. Leather upholstery, memory seats, a rear-view camera, 18in alloys and Bluetooth are all present. A manual gearbox is, too.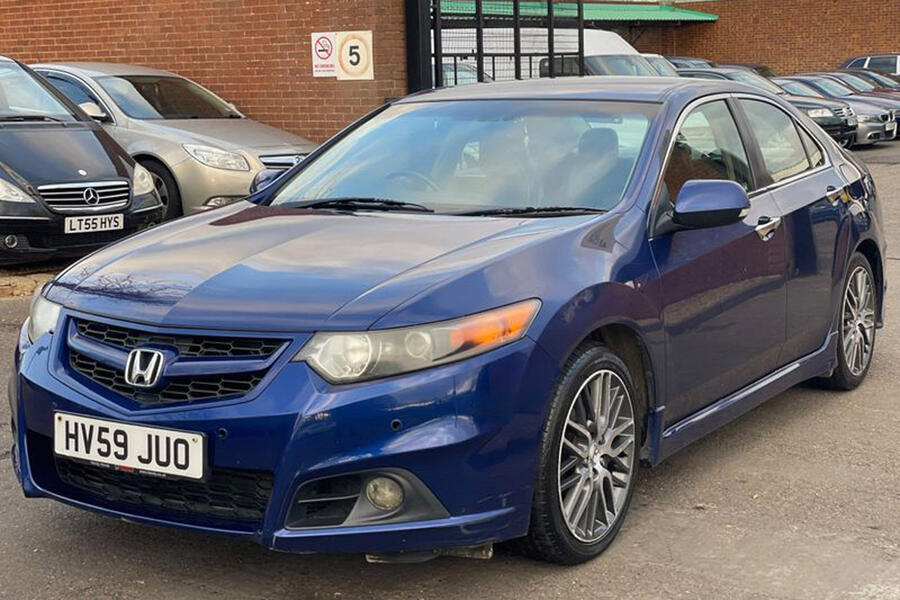 Or try... 2008 Audi A4 2.0 TDI SE - 101,000 miles, £3290: This A4 is great value, probably due to its diesel engine and five ex-owners. It has had a recent replacement clutch and flywheel, too. It offers a prestige badge, practicality and economy.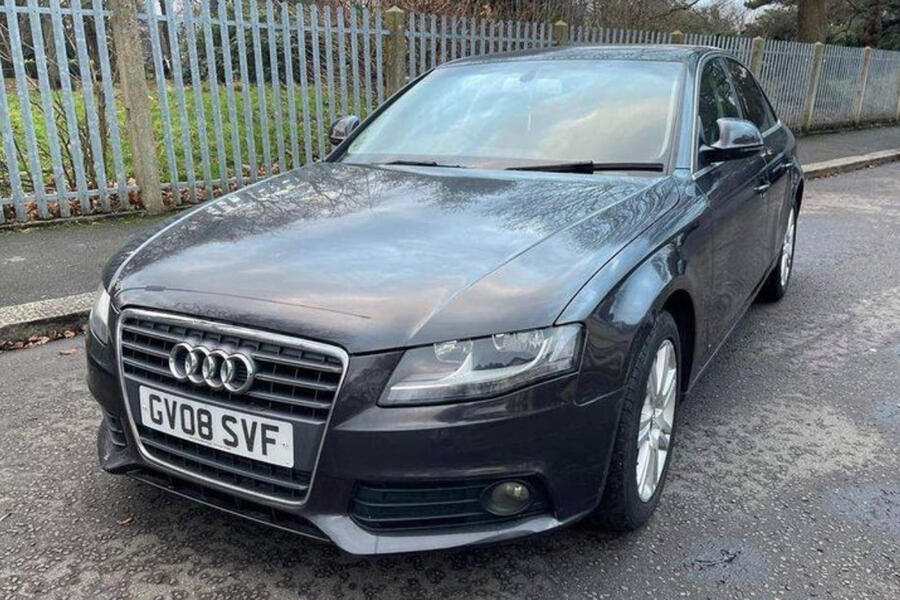 Idol fancy: 1999-2005 Alfa Romeo 166
Upmarket sporty saloons are fun, and this one from Alfa Romeo is a hyper-oddity. So you really need to make an effort to bag one now and never mind the reliability issues it will have. They will be worth it.
The dashboard looks lovely, with all overlapping dials, a timber-rimmed steering wheel and plush leather in Lusso models. There isn't a great deal of room on the back, but that doesn't matter, because you're going to be in the driving seat all the time.
Alfa managed to combine a fairly quiet and comfy ride with sharp handling. The 166 is a big car that likes going quickly and can corner very smartly. You will struggle to get more than 30mpg, but that's because you will have opted for the 3.2-litre V6. Or maybe the 3.0 V6. The 2.0 Twin Spark four is fine but not as charismatic as the car deserves. A 2.4 diesel fixed that MPG issue, but only in Europe.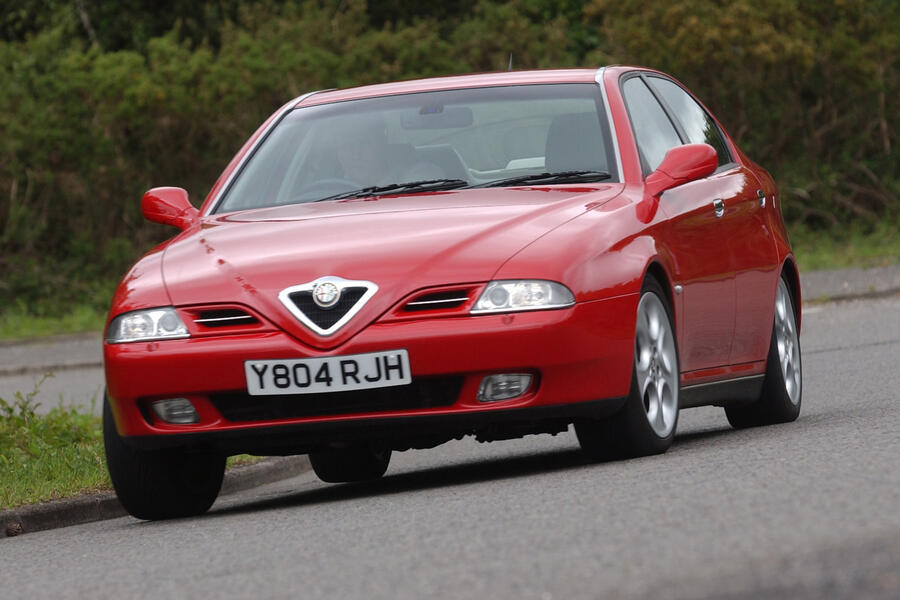 The 166 is a big car, so suspension bushes wear out, the oil pump can fail and the timing belt needs attention. If there's no evidence of a change for more than five years, get it done. And despite what anyone might tell you, there will be electrical issues.
Buy now: 2004-2007 Fiat Idea
Remember this Idea? Maybe you don't, because it didn't last long. It was essentially a Mercedes-Benz A-Class wannabe but more Vauxhall Meriva without the performing seats. Well, the back seat reclines and tumbles forward, but that's it.
Meanwhile, the hatchback's lip is a bit high. Still, it's clever spin on the Fiat Punto platform and not half bad if you need real-world practicality in a pocket-sized package.
It's powered by an unremarkable 1.4-litre petrol or a more lively 62mpg 1.3-litre diesel engine. In today's climate, the 42mpg petrol is always better for just shopping, school runs and short commutes. Find an Eleganza and you get side airbags.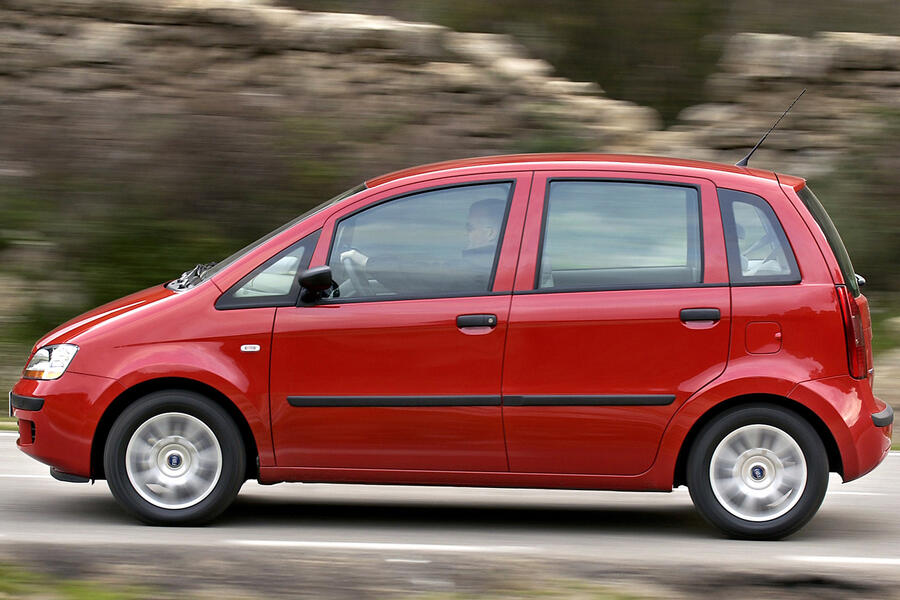 The downsides are head gaskets that can blow, poor paintwork and rotting battery earths. Rot in the structure will prevent an MOT test pass, so caution is advised.
2006 Fiat Idea 1.4 Active - 119,000 miles, £1695: There are hardly any Ideas on the used market, and the ones that are want £1500-plus. Sadly there are few details about this one, but I did find that its MOT has expired, so the dealer would be obliged to put a year on it. A failure in 2020 for corroded suspension mounts means you would need to investigate before buying.
Reader's corner
Our readers are clever and thus futureproofing themselves, like Guy, who gets 42mpg from his 1981 Talbot Horizon 1.5 GL. "Rust is the killer with these cars, of course," he says, "but unlike most old French-designed cars, they're very simple to work on. Pushrods, no cambelt and no awful fanbelts going round corners. Plus they always had electronic ignition, which helps enormously".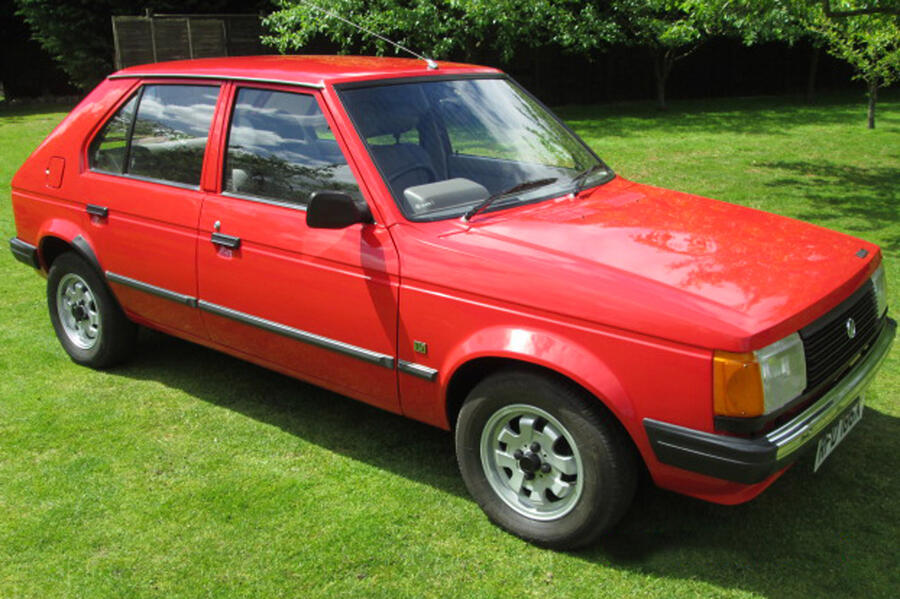 https://release-perf-prod-d7-autocar-co-...nda-accord