04-29-2022, 07:43 AM
Bangernomics best buys: Land Rover Freelander 2
Nothing will stop this SUV, says our expert - at least until something breaks
Never mind what you might think about the original Land Rover Freelander: the Mk2 was bigger and claimed to be better, with more powerful engines, rearranged trim levels and a complex Terrain Response 4x4 system. It was also meant to break down much less often, and indeed it certainly seems to have been built to a higher quality.
Actually, the Freelander 2 can do a decent bit of work in a far more cost-effective manner than its bigger Range Rover-badged brothers. It's quite a charming little breeze block. 
The 2.2-litre Td4 diesel is the popular choice over the short-lived 3.2-litre petrol, but in the long term that's the fuel-hungry winner if you do few miles and want access to London's ULEZ. Incidentally, the Td4 eStop/Start model from 2009 saved some fuel and got you to 37mpg.
Facelift time came in 2010, and that meant a new front end, plus the power units being uprated. Essentially, there was a choice of two diesels in the late-model life cycle: the automatically shifting SD4 and the default-buy Td4.
Interestingly, you can do without the full-fat four-wheel-drive layout with the front-led eD4, which lasted until 2012.
It's possible to get lost in the muddle of trims, but it started at S and went up to HSE, with GS having most of what you need, including parking sensors and climate control. Later specs included Dynamic and kitchen-sink Metropolis.
The Freelander can suffer electrical issues, so check the climate control, seats, remote locking, windows and everything else that you can prod.
Mechanically, there might be oil leaks, faulty dual-mass flywheels on truculent manual 'boxes and worn steering racks. Otherwise, it's the usual suspension and brake damage of hard-used haulers.
Still, this is arguably the only recent Landie that's a half-decent used buy.
2008 Land Rover Freelander 2.2 Td4 HSE 107,000 miles, £6895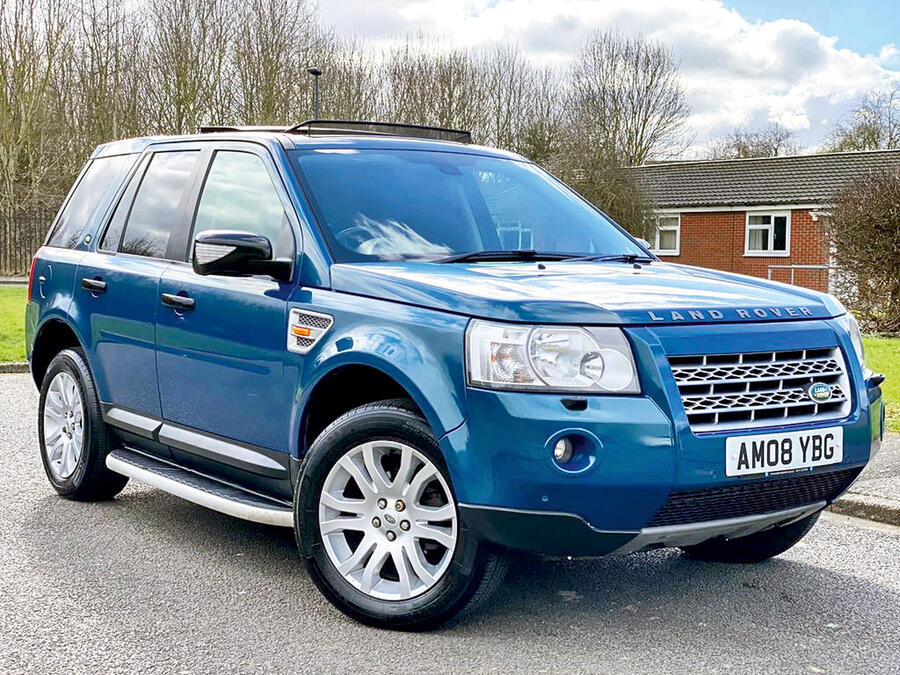 It may have side steps and an auto gearbox, but what a smart-looking diesel this is. It has three previous owners and was serviced recently to keep up the full stamps. Lovely.
2007 Land Rover Freelander 3.2 i6 HSE, 72,000 miles, £9994
Never mind the marginal MPG, because the straight-six petrol Freelander is comfortable to drive. This one has the full service and just two previous owners. Not cheap but in tip-top nick.
2015 Suzuki Vitara 1.6 SZ4 44,000 miles, £9957
The latest Vitara is great value, very well built and totally reliable. There's not a lot of detail here except that the dealer would service, MOT and put a warranty on it. It's in decent SZ4 trim.
Idol fancy
2008-2014 Volkswagen Scirocco: Although called a coupé, the Scirocco was basically a fancy Golf. It even had reasonable boot access and rear seats. It was good to drive and easy enough to own, too. It was pricey as new but is now great value.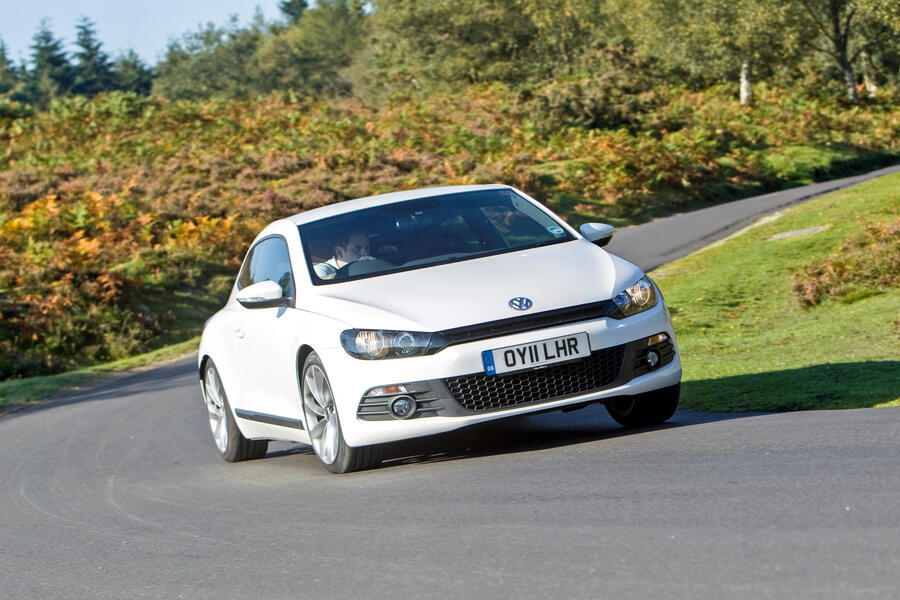 The engines are great: a 2.0-litre turbo petrol, a 2.0-litre diesel in two states of tune and from 2010 a 1.4-litre turbo petrol, all offering a manual or dual-clutch automatic gearbox. Oh, and the full-force R arrived in 2009 as a proper old-school sports coupé. Upgraded over the years, there were standard cars with air-con and GTs, more frugal Bluemotion versions and then the sporty R-Lines and the Black Editions.
Most would want the partly leather-lined Rs, but there are lots to choose from and it's all about the price. The top-spec Turbo R is probably your best bet for future classic resale values.
Caring private sellers are the best to buy from. There are some ex-company cars with lots of ex-owners that should be avoided. Watch for coil-pack failure on petrols, plus rattly timing chains (changes need to be scheduled). Otherwise, it's broken suspension bushes and random ECU failures.
Buy now
2005-2009 Chevrolet Matiz: You might recognise this as previously sporting D-for-Daewoo badges but with added dullness to the styling. Usually 'Chevrolet' is found on something exciting, like a Corvette. Some say the Matiz is better built than the plastic sports car, but instead of a V8, there's a 1.0-litre four-pot, which means it can cope if it strays out of town and deliver around 50mpg.
The are three major trim levels to choose from, and the top SX delivers air-con. Mid-range SE really brings only electric windows and seat-height adjustment and the most basic S has the essential safety kit and a CD player for entertainment.
A Chevy Matiz is likely to be less knackered than a Daewoo one. The buzzy motor is pretty tough and reliable overall, if scruffy after a decade of service. It's certainly better than the titchy 800cc option.
2008 Chevrolet Matiz 1.0 SE+, 66,000 miles, £1499: This is a nice example of the sort that you want to buy. It's a dealer-sold example in good condition and with a comprehensive specification. It includes safety kit, air conditioning, central locking and front electric windows. Its MOT will expire soon but, the seller being a dealer, they do promise a full MOT.
Readers corner
Pick up a Picanto: A reader likes the high-rise seating position of his Fiat Panda and wants a diddy replacement that's equally tall. Well, most examples of today's breed of city car do offer a pretty decent and elevated view out of the windscreen. The Kia Picanto ticks that box while being a very reliable runabout. Just £1500 will get you a tidy 1.0 Air.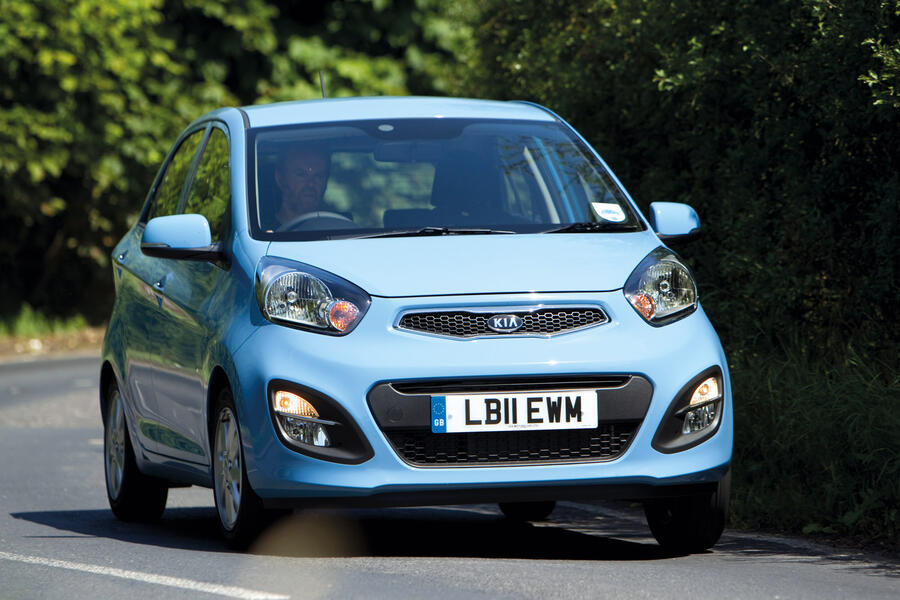 https://www.autocar.co.uk/car-news/used-...eelander-2