06-14-2022, 09:13 AM
Bangernomics best buys: Toyota RAV4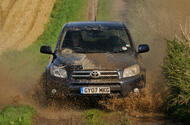 Toyota RAV4 Mk3 is more grown-up yet still happy to splash through muddy puddles
This capable off-roader is a bargain on the used market
In 2005, the Toyota RAV4 changed forever.
It grew bigger and became more of an MPV mash-up as the three-door version disappeared. No longer funky cool, just practical.
Apparently it gained 25% more luggage room, as the rear seats fold flat at the pull of a lever very quickly to give you 1469 litres. Those seats can also be slid around to balance passenger comfort and cargo space.
It's possible to have a pop at the side-hinged tailgate, which can be awkward sometimes, especially when the spare wheel is fitted, unless there's a hinge upgrade. Otherwise, the boot is a decent size and shape, plus rear-seat accommodation is good enough for you to properly carry a couple of adults.
The 2.2 D-4D diesel was the most popular choice, so there are loads more of those on the market. Bear in mind that when the RAV4 was facelifted in 2009, its output went up from 124bhp to 147bhp and economy rose to 48mpg, bringing with it lower taxable emissions. There was a 177bhp version of it as well.
However, the 2.0-litre petrol remains the longer-term option in an increasingly ULEZ world, despite the fact that it will just about manage 32mpg.
Front-wheel drive wasn't a popular choice, so you might struggle to find one. Standard kit is very decent, including alloy wheels, air-con and a CD player. XT5 trim has the sort of comprehensive spec you might appreciate: leather, climate control and sat-nav.
Check the electricals and plug it into a diagnostics kit if you can. Some get warped brake discs and sticky clutches during heavy use; also possibly water ingress via some dodgy seals. The EGR valve can get bunged up to spoil your day, too. But that's as bad as it gets, because this is, after all, a Toyota.
Ones we found
2008 Toyota RAV4 2.0 XT-R, 71,000 miles, £5350: A three-owner car with a low mileage and all the history. Future-proofed petrol power and a dealer warranty for added reassurance. Essentials are all in the XT-R specification.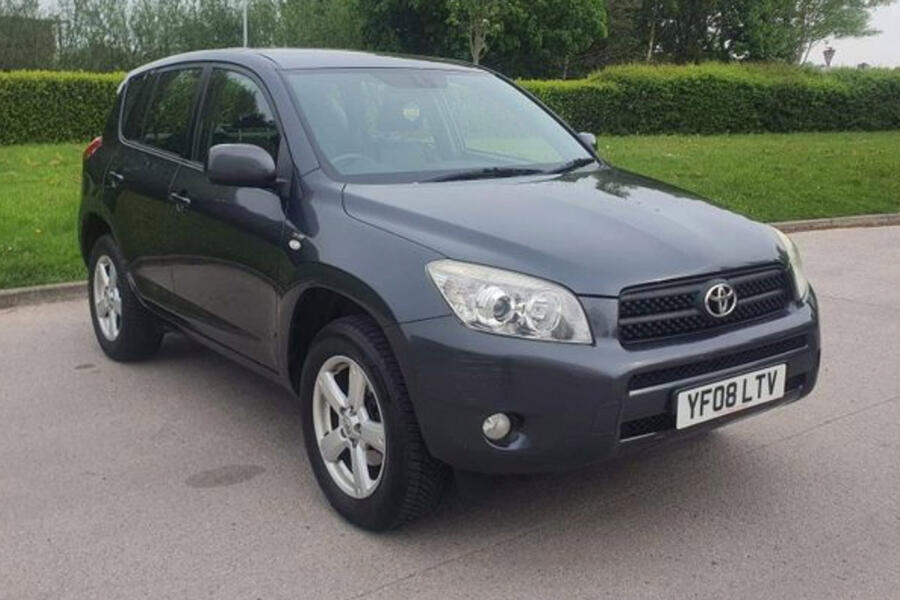 2008 Toyota RAV4 2.2 D-4D XT5, 125,500 miles, £2995: The top-spec model is hard to find, especially with diesel power, and that makes this example cheaper. A part-exchange car, it's in very tidy condition and has a full service history.
Or try this…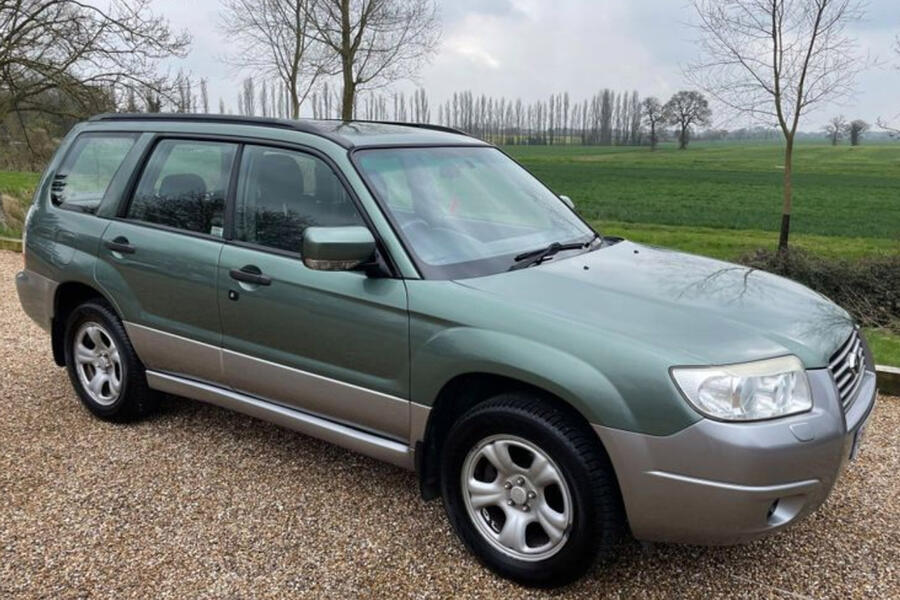 2008 Subaru Forester 2.0 X auto, 115,000 miles, £3590: Fresh from a service and cambelt change and with a year's MOT so ready to roll. In very decent condition and with an automatic 'box to make life even easier. A warranty as well.
Idol fancy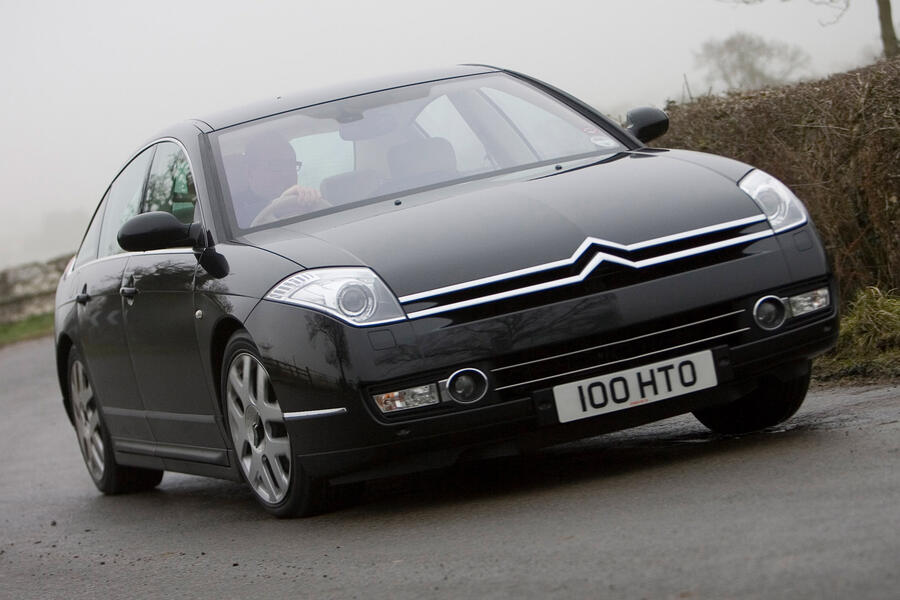 Citroen C6, 2006-2012
This is le luxobarge extrême and arguably the very last of the very interesting Citroëns. And that's what makes it an icon. The basic ingredients are swoopy looks, comfort and bucketloads of kit. Great if you're le président de la France, not so much for us plebs.
The 3.0-litre petrol and 2.7-litre diesel V6s are great at smoothness, while the later 2.2-litre four-pot and 3.0-litre V6 diesels are the economy choices.
Pretty much everything is standard, including a full-size spare wheel, which is something of a novelty these days. Exclusive trim adds leather upholstery, heated seats, lumbar support, parking sensors and sat-nav. Linage has part-leather trim as standard.
The C6 has your well-being as well as relaxation in mind, too, with no fewer than nine airbags and, depending on the version, lane-departure warning.
The C6 doesn't have a huge lot of luggage space, but really 488 litres is plenty. Be aware the extra-comfy Lounge Pack stops the rear seats folding flat. Failures of the suspension ball joints, wheel bearings, ABS sensors and ECUs are just some of the numerous things you need to be mindful of.
Buy now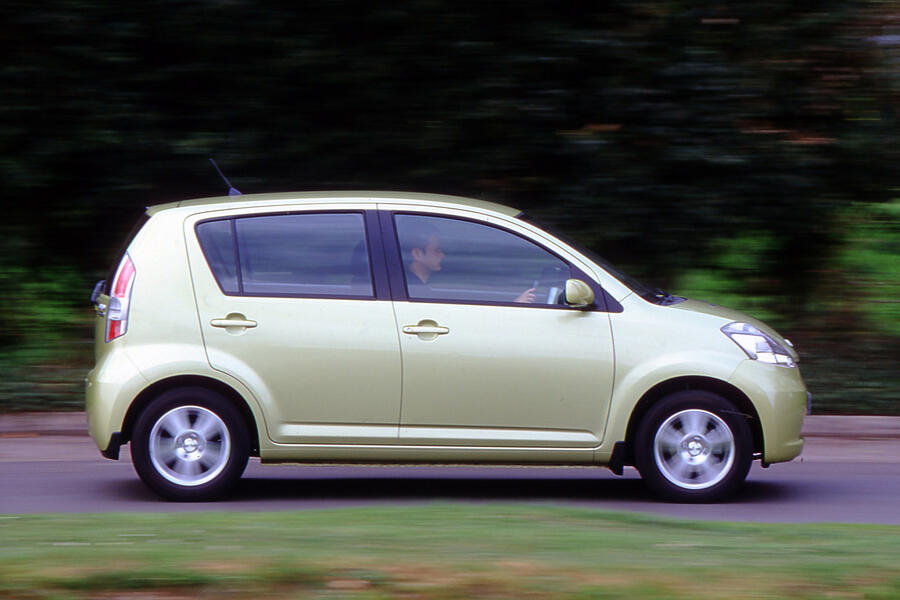 Daihatsu Sirion, 2005-2008
Toyota's bargain brand tuned and styled this tiddler specifically for Europe, dumping the usual chintzy chrome finish. It's an alternative Ford Fiesta for much less money and with a ton of standard kit.
The Sirion prioritises room for people, rather than luggage, but you can stick extra shopping on the back seats, as it's rarely used four-up. Even basic S trim has air-con, electric windows, central locking and a CD player. SE adds alloy wheels and rear parking sensors for the hard of driving.
It has tiny 1.0 and 1.3 engines that will deliver 48- 57mpg, which keeps costs containable. And best of all is its delivery of impressive levels of reliability. That means many get neglected, though. Brakes, tyres and high-wear items are the first to address, then more serious issues if it hasn't been serviced.
One we found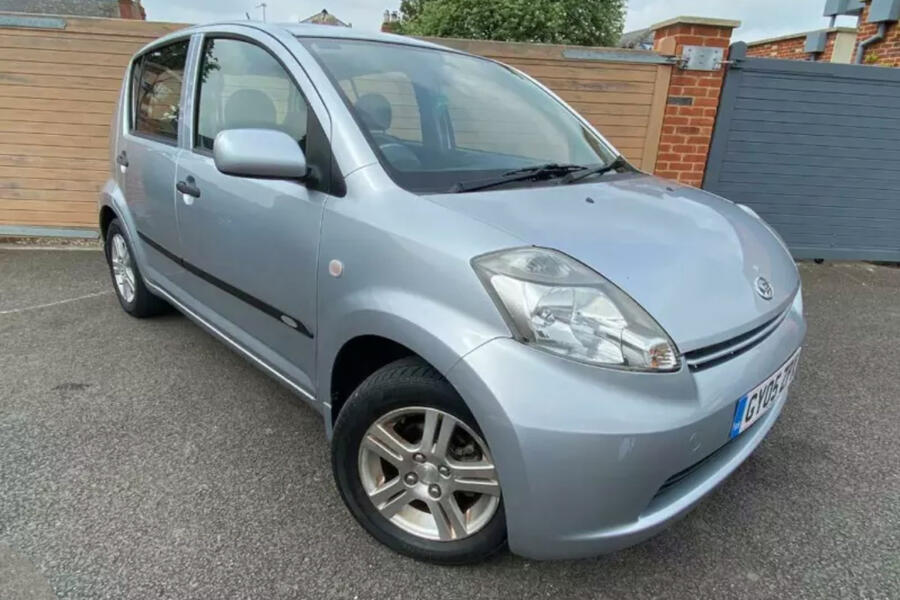 2005 Daihatsu Sirion 1.0 SE 20,000 miles, £2595: The selling points are £30 for a year's tax, 57mpg and a Toyota Yaris engine. Just the one ex-owner, 20,000 miles, eight services, a recent service and a clean MOT. Ice-cold air-con, alarm, immobiliser and alloys on good tyres. Unmarked interior, bright bodywork and a free three-month warranty.
Reader's corner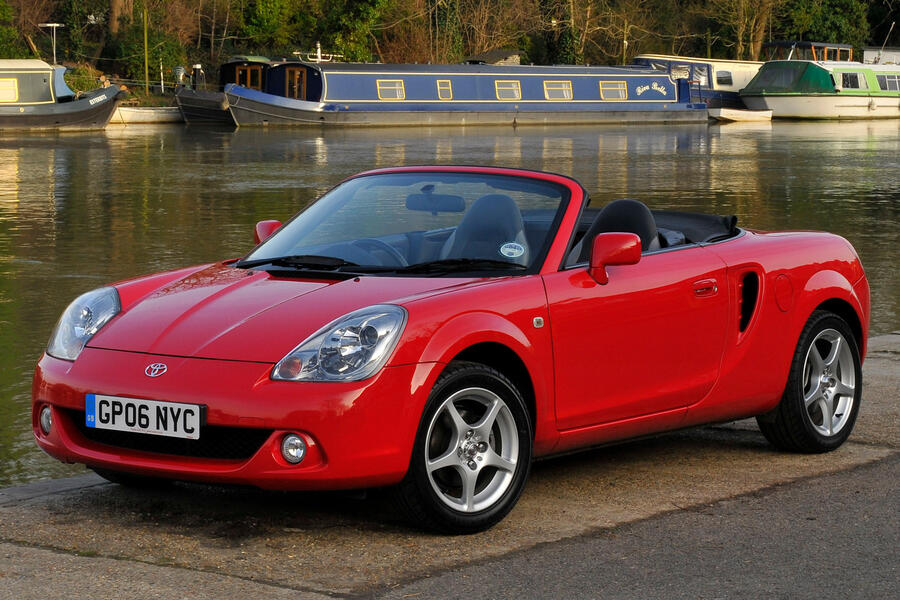 Fun for buttons: Of course cheap cars don't exist any more – except they do. I've been chatting to a reader who wanted something interesting for a laugh and found a 2002 Toyota MR2 with just over 100,000 miles and five previous owners. The front bumpers had a contrasting colour, which is presumably covering up chips and scrapes, but otherwise it has to be £750 worth of fun.
Bangernomics world
Obviously the government's biennial MOT proposal is daft. The thing is, when you aren't obliged to go for a test, you can get out of the habit. Although my BMW 320 has been kept up to date, the tiddlers that don't get used much have lapsed. I will fix that.
https://www.autocar.co.uk/opinion/used-c...oyota-rav4