04-18-2023, 04:34 PM
Bentley CEO: e-fuels are 'not the silver bullet' for decarbonisation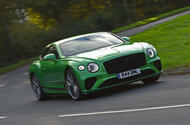 E-fuels are manufactured using captured CO2, making them a greener option
Adrian Hallmark says e-fuels are "really exciting" but industrialisation of the technology is too slow
Adrian Hallmark and Bentley's experts view the recent progress on e-fuels (which use airborne CO2 as a constituent and add none to the atmosphere after burning) as "really exciting" but don't see them as a reason to change their wholesale move into EVs.
"There's no roadmap for industrialisation at the scale that would be needed for e-fuels to replace fossil fuels," says Hallmark. "The tech is there, and you can mix regular fuels easily with e-fuels to reduce CO2, but our view is there would be no chance in the foreseeable future to reach net zero within an acceptable timescale."
Bentley believes it's possible that we might see mixed fuels – R30 or R40, perhaps by the end of the 2030s – and that this would bring a rapid drop-off in CO2 emissions from engines. "It's got legs," says Hallmark, "but it's not the silver bullet that could replace the need for something else."
Synthetic fuels' rise to prominence in Europe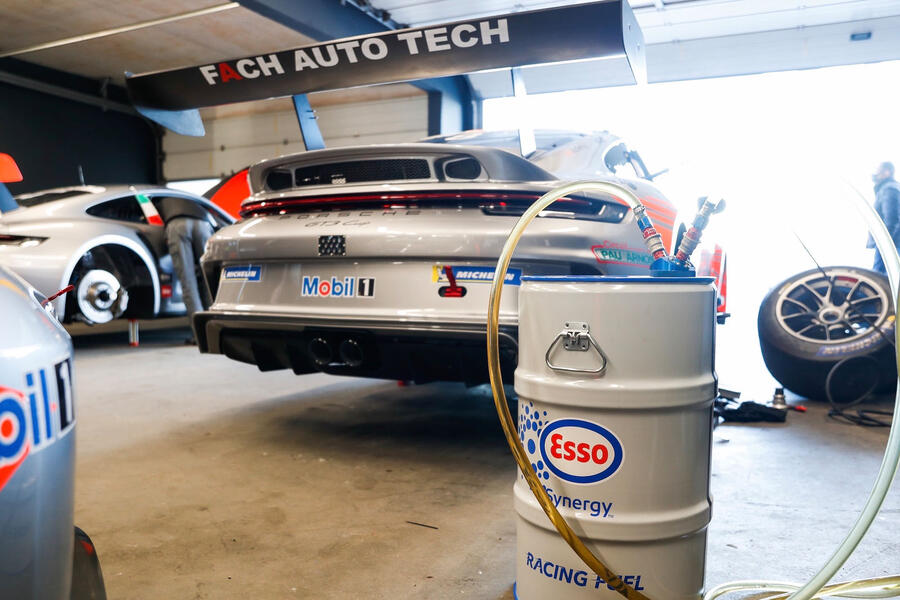 Carbon-neutral fuels have long promised to extend the lifespan of internal combustion engines, with their production methods offsetting the impact of tailpipe emissions.
However, little has happened on an official level until the recent proposal of the EU's effective ban on ICE vehicles from 2035 by requiring a 100% reduction in emissions from all new cars sold in the bloc from that date.
German politicians objected to the proposal, demanding an exemption for carbon-neutral synthetic fuels. Their bid – reportedly linked to Volkswagen Group and Porsche head Oliver Blume – delayed the final vote on the legislation, but eventually proved successful.
Ferrari CEO Benedetto Vigna welcomed the move, telling Reuters: "The good news for us as a company is that on top of electric cars, we will also be able to go on with our internal combustion ones."
However, the industrialisation of carbon-neutral fuels is a key barrier to their widespread deployment. Porsche has made significant investments in Chilean firm Highly Innovative Fuels, which began producing e-fuels late last year. Currently, their deployment is limited to Porsche's Mobil 1 Supercup series and the manufacturer's Experience Centres.
Porsche research and development executive Michael Steiner has previously estimated the fuel to cost $44.72 per US gallon (£37.24 per imperial gallon), projecting an eventual cost of $7.57 per US gallon (£6.30 per imperial gallon).
Additional reporting by Charlie Martin
https://www.autocar.co.uk/car-news/busin...bonisation