07-15-2022, 03:20 PM
Bigster and better: How Dacia CEO is reinventing the people's car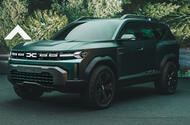 All Dacias sit on the same platform, as will 2025's Bigster
Brand director sets out the vision for its line-up, sales approach and EV timetable
"There's so much tension in our lives right now that simplicity has become cool. The more turmoil there is, the cooler our brand becomes."
If Dacia CEO Denis Le Vot is right (and European sales figures suggest he is), the affordable car maker from Romania is about to get glacially cool. Inflation, salary freezes, rising energy and raw material costs, war in Ukraine... The list of phrases you can append the word 'crisis' to is growing almost daily and is, says Le Vot, about to be joined by a new one: mobility.
He explains: "Since World War II, we've seen the cost of cars, adjusted for inflation, staying more or less flat or in some cases going down. That's no longer the case. The pressures are coming from everywhere but especially environmentally. Lower emissions and electrification come at a cost. Nobody can hide from that reality. But people need to drive.
"Dacia isn't the answer to that problem for everyone, but we are the answer for a lot of people, and we mustn't lose sight of that fact."
Le Vot has agreed to give up most of a day's work exclusively to outline Dacia's ambitions to Autocar, and he's in ebullient form, moving from greeting us warmly on the pavement outside the brand's Paris headquarters to the driver's seat of a Jogger in the blink of an eye, eager to whisk us to the Renault Group design centre half an hour away.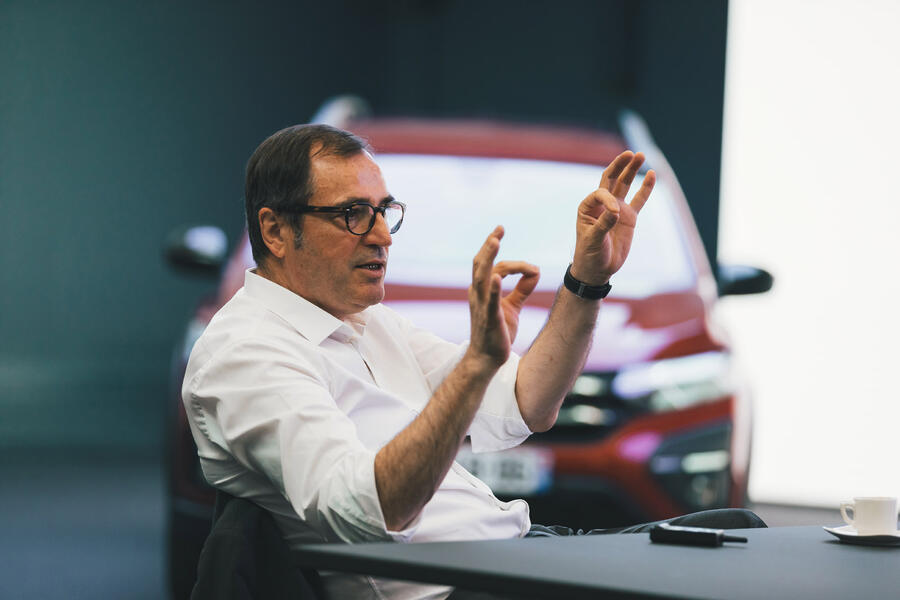 Le Vot is, he says, inspired by Dacia's opportunity to answer real-world issues – although it's hard not to suspect that he has brought similar levels of energy to whatever he has done in his stellar career, from eager industrial and quality engineer through to senior roles in aftersales, sales, marketing and commercial leadership all around the world.
Nevertheless, now a few years shy of 60, this carpenter's son, who grew up as one of four children in a "very simple, very normal" home, says he has found his calling. "I love selling cars people can afford," he beams. "The sky is the limit for the brand, because we have the answers to the questions people are asking, and I want you to understand why."
For the next four hours, Le Vot hardly stops talking, and if that excitement is infectious, it's also understandable. Not only are world circumstances to its advantage but also, following careful planning and investment, Dacia is neatly poised to unleash a string of updates to its brand and products that should rapidly boost their appeal at exactly the moment that more people than ever before are considering them.
"Without Renault, Dacia would be nothing; it simply wouldn't exist," says Le Vot. "We're able to take the hardware and adapt it – which we do, quite extensively, by the way – and produce cars where a lot of the costs of creation have already been amortised. That's a crucial advantage, especially when we're able to make all our cars [from the Dacia Sandero supermini through to the Dacia Duster SUV and on to the seven-seat Dacia Jogger, with the larger Dacia Bigster SUV set to follow] on the same platform.
"But the crucial part of our future story is the path set by group CEO Luca de Meo, which states that Renault will focus on the C-segment and above and electrification. That leaves a lot of space for Dacia, with a lot of potential for growth."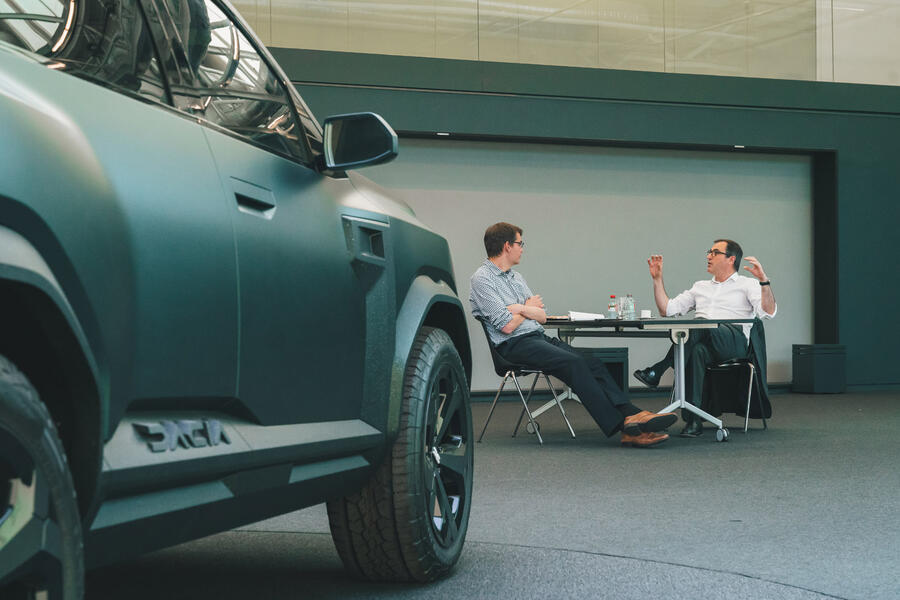 While keeping headline costs down is critical – with the Sandero available from £13,595 and the Jogger from £16,645, for instance – Le Vot is at pains to point out that this isn't hair-shirt motoring and the majority of customers spend more.
He explains: "70% of Sandero customers opt for the [crossoverstyled] Stepway model and more than 60% of Duster customers the higher-end Prestige model. Most of our customers aren't looking for a cheap car but one that represents great value for money."
That Dacia is able to deliver this all the way through its lineup rather than just the headline-grabbing base models is a testament to its sharp focus on costs, as well as reuse of established technology – an approach that Le Vot describes as a virtuous circle.
"Our philosophy is to question exactly what is necessary and what is nice to have," he says. "Do you need electrically adjustable seats? We don't think so, so we don't offer them. That decision saves a button, a motor, a cable, a screw, the need for a bigger battery to power it… Another example might be that we leave you to bring your own device to link with the car, rather than charging for a system that's inferior to what's in your pocket.
"We make a lot of choices like that, and the knock-on from that cost-saving is also weight-saving. And the knock-on of that weight-saving? Our cars are more fuel efficient and therefore less polluting, which is why we're able to remain fully compliant with the rules without having to rush to add expensive new technology to reduce them. The difference in weight in our cars to some rivals is quite extraordinary."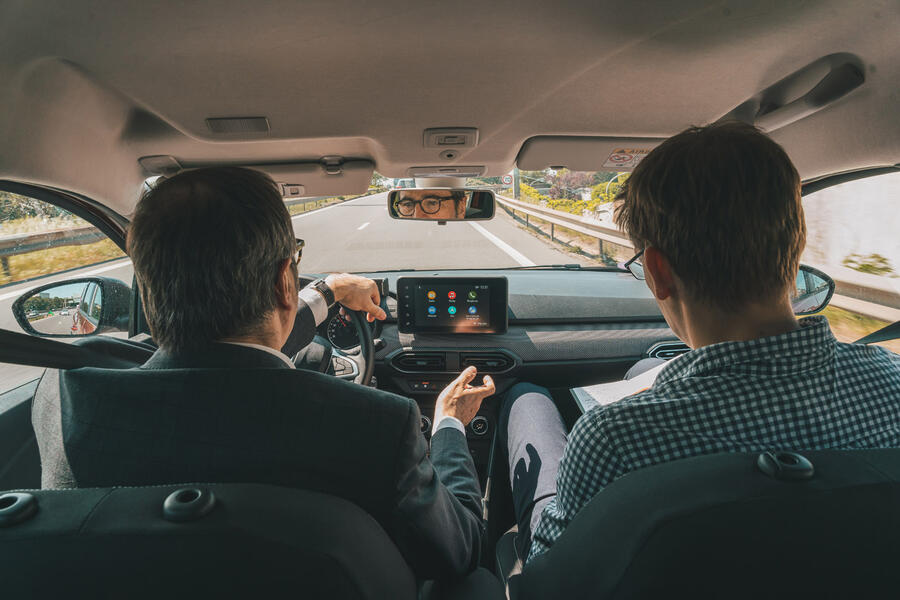 It's an approach that Le Vot concedes has led to controversy, although his response when challenged on a slew of outwardly disappointing Euro NCAP safety ratings (only one star for the Jogger and Spring Electric and two for the Sandero, largely but not exclusively due to poor ratings for active safety systems, which can prevent accidents but come at a cost both in terms of price and weight) is the very definition of a Gallic shrug.
"We respect the law absolutely. Our cars have everything they must have," he says. "But we also respect the customer. If they have the money and they choose that is how they want to spend it, then they can buy a five-star-rated car. But if they don't have the money or don't choose to spend their money that way, then we're here for them.
"Euro NCAP has a job to do, and I admire it for that, but we also have a job to do, which is to make mobility accessible for everyone. We add equipment to our cars if they have a clear benefit, a purpose. I ask if a warning telling you if a rear seatbelt is done up is critical or nice to have? Everyone should be free to have their own answer to these questions."
Nor should this imply that Dacia is slow moving. Just as it added air conditioning to its cars when buyer expectations shifted, so it will launch its first hybrid powertrain in 2023 (in the Jogger) and in Europe it has had the aforementioned Spring – an electric city car with 140 miles of range, available for around £17,000 before grants – on sale for a year already.
And before you ask, I've barely finished the question before Le Vot sweeps it away: the Spring officially remains "under discussion" for UK sale. Sales data so far shows 90% of Spring buyers go for a higher trim, while its customers are significantly younger than traditional Dacia buyers – both metrics that point to good long-term business.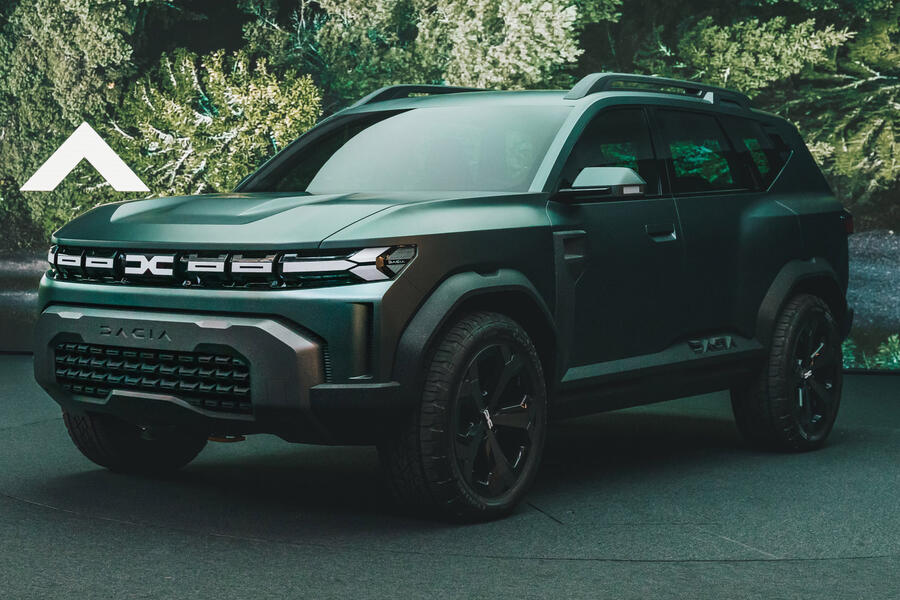 "If I were a stand-alone brand, I would have to make choices on hybrid, plug-in hybrid and battery-electric much earlier – at a cost of around £500,000,000 a decision," says Le Vot. "Get it wrong and boom, your company dies. As part of the Renault Group, I don't have that pressure. We can apply the right technology at the right time."
There's an eagerness about Le Vot's plans to develop the Dacia brand, though. Whereas it has focused on value to the exclusion of much else in the past, a new look is set to roll out across showrooms and next-generation cars in the coming years that layers in a greater sense of desirability.
The look and feel of showrooms has already been unveiled, while the Bigster concept – set to make production around 2025 – is as sure an indication of the design direction as anybody is going to give at this early stage. Like a rugged Skoda Yeti or a junior Land Rover Freelander, it delivers a sense of purpose and charm that you can imagine being replicated on the Duster and Sandero Stepway too.
Le Vot keeps unusually quiet about future products, but it won't surprise you to learn that he sees the showroom changes as an opportunity to stand out again.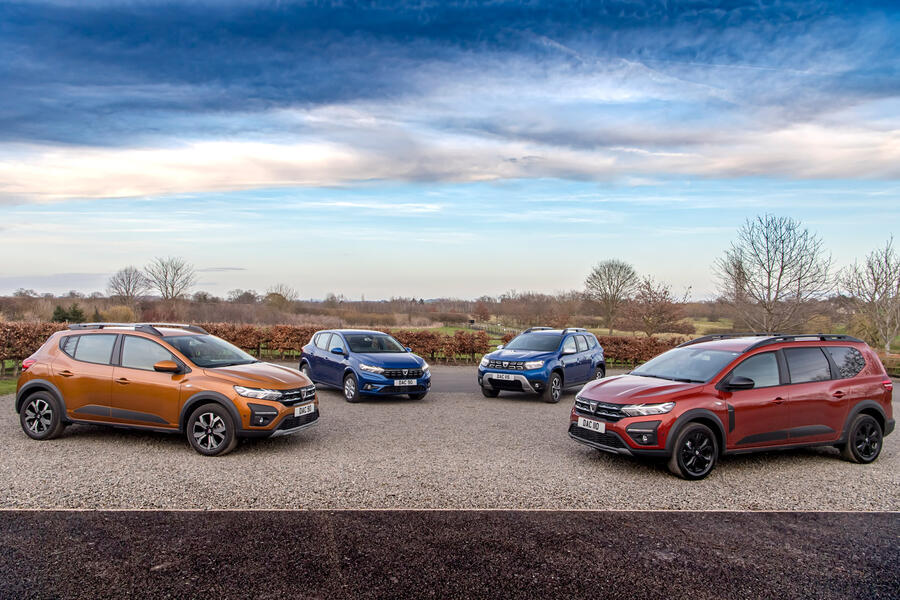 "A lot of Michelin-starred restaurants have a bar on the side or outside where you can have a drink and taste food made by the same chefs for a fraction of the price inside, and that's where I see Dacia sitting," he says.
"In our retailers, we wanted a different experience to everyone else. The best way to explain it is that they will welcome you into their lounge, whereas we will welcome you into the kitchen.
"All the best experiences start in the kitchen: you talk, you share a drink, everyone is happy to be there. If we can conjure that kind of atmosphere, I think we can accelerate our growth even faster."
The pivotal moment is likely to come with the launch of the new Duster in 2024. By then, the new showroom experience will be implemented, Jogger sales will be in full swing and everything will be ready to come together. The new model should be a catalyst for a step change.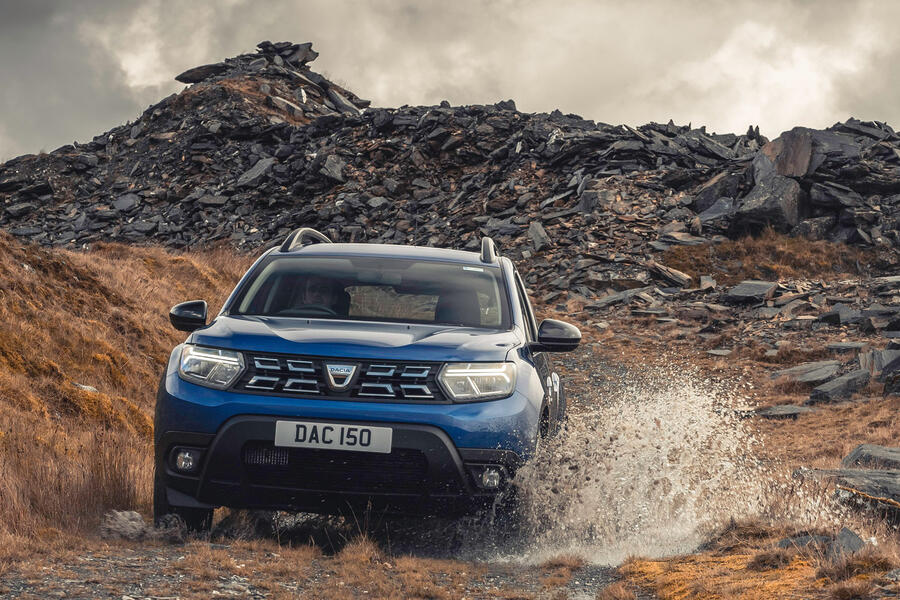 "One of the pivotal moments in Dacia's history was the launch of the Duster in 2010 [2012 in the UK]," says Le Vot. "It wasn't appealing just because it was affordable but also because it was really quite authentic in the small SUV sector.
"That began a shift in how people perceived us. The second-generation Duster, launched in 2017, is a car you can tell people you've bought and they will almost always think it's a great choice.
"The Duster name is probably ahead of the Dacia one in how it is perceived. The new Duster, followed by the Bigster, should really mark the culmination of this phase of our ambitions. But there's still a lot more to come."
A Michelin-starred recipe for success? In an increasingly complex world, it's hard not to be swept along by Le Vot's enthusiasm for a simpler life.
The British problem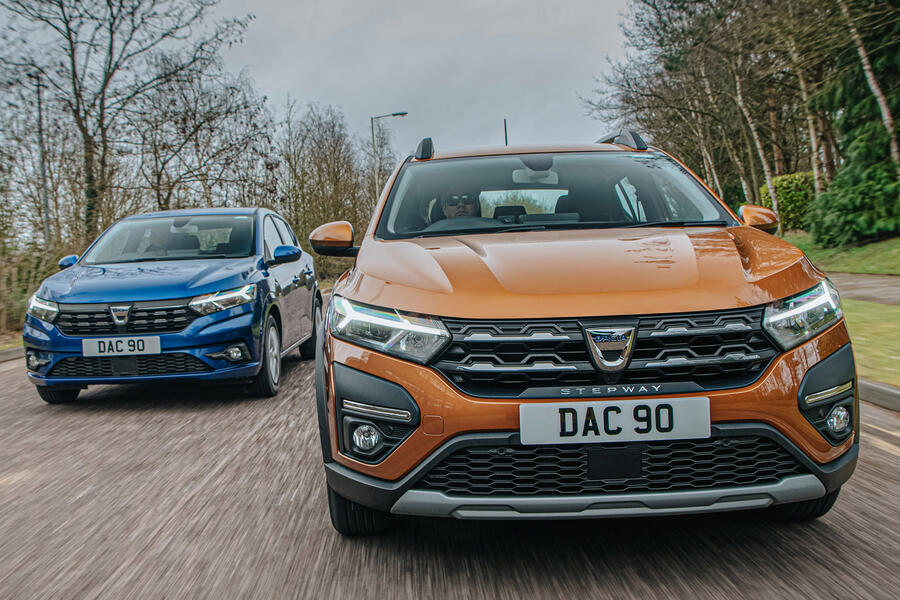 For all its success across Europe, Dacia has struggled to crack four countries: the UK, Germany, the Netherlands and Switzerland.
Measured in terms of retail sales, it's a top-five brand everywhere else, lagging in 18th in the UK, 12th in the Netherlands and 10th in Germany and Switzerland. Why hasn't Britain embraced the brand as much?
"The pragmatism of the British people will win through, I'm sure of it. But first we must show the people the brand and explain it a bit more," says CEO Denis Le Vot. "There's probably a job we need to do to rewind the past, to get over the 'cheap' perception and demonstrate our values.
"I'm happy when people talk about people choosing us instead of buying a used car, but I have to say that the majority of our customers now were always going to buy new – and when they buy, they opt for the higher specs, because of the value we offer."
When pushed, Le Vot graciously concedes that the UK and Germany are perhaps prone to snobbishness that other nations aren't. And it's true that Dacia's refusal to discount is likely to have cost it volume, given the B-segment cars at which it excels do well for other brands through such channels, and especially Motability.
"Top five may be hard, but we know we can improve," he says.
https://www.autocar.co.uk/car-news/featu...eoples-car