06-12-2022, 12:05 AM
Blues and twos: why you should buy a used police car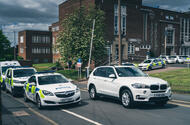 BMW is the best-buy ex-cop car for quality and reliability, says the Ex-Police Car Centre
It may have had a hard working life, but a diligently cared-for ex-police vehicle can make for a sound used car bargain
Thanks to TV shows and dashcam footage, we've all seen police car chases and winced as the pursuit vehicle crests a speed hump in a shower of sparks before turning the crook's motor with a side swipe. So, having witnessed such a casual absence of mechanical sympathy, why would you buy an ex-police car?
Good question, but at the Ex-Police Car Centre in Brierley Hill, near Birmingham, they sell around 30 a month to people happy to do just that. Nicola Finney, who runs the business, reckons it's the largest dealership of its kind in the UK.
"We've been selling ex-police cars since 1976," she says."There are so many bad used cars, why wouldn't you buy one from a reliable source, with a good history and one former keeper?"
One former keeper, maybe, but multiple drivers – and not all of them enjoying a leisurely cruise. London's Met Police has revealed that in the year 2018 to 2019, 105 of its vehicles were destroyed or written off at a cost of £656,000. Some will have been involved in the 1438 vehicle pursuits that it carried out, of which 27 included 'tactical contact'.
"City cars do have a hard life," admits Finney. "The best ex-police cars are from rural forces such as Devon and Cornwall. They do higher mileages but are in better condition." By 'higher mileages' she means anything between 120,000 and 180,000, and often in just four years.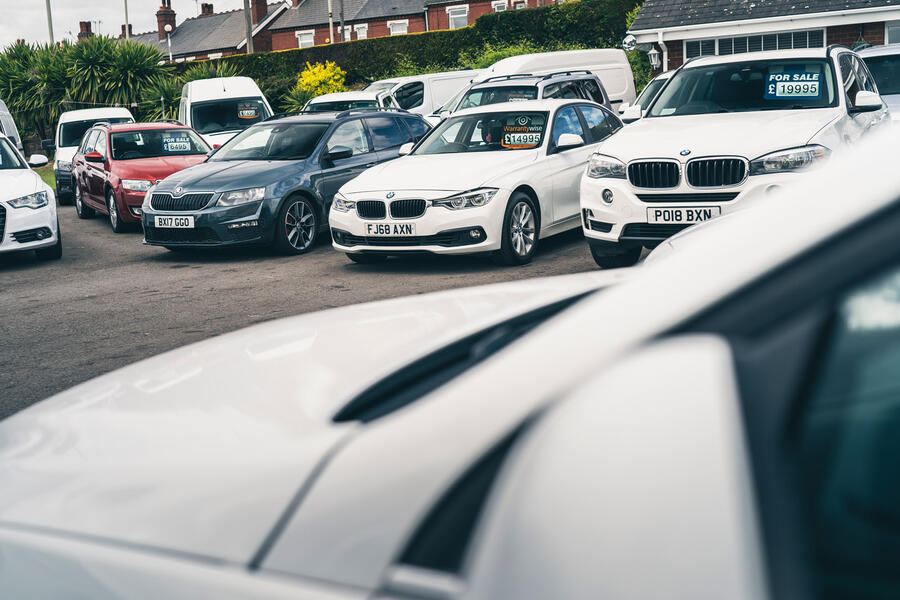 Still, at least the police, who self-insure their cars, won't allow anything too damaged to be sold to the public. Gary Mallett, fleet manager at West Midlands Police, says its damaged vehicles are assessed by an independent engineer who awards them one of four writeoff categories – the same categories insurers use. The force then sells the cars to salvage companies who, depending on the category they fall into, will either crush or repair them or send them to public auction.
Cars that have sustained structural damage are crushed, although not before a salvage company has removed and returned all functioning police equipment.
"It can cost £3500 to equip a police car, so we reuse kit if we can," says Mallett. "We also reuse doors and panels." If the car is not structurally damaged but too worn out to go back on the road, it will be sold to the salvage company, who will remove and sell its mechanical parts. Cars that are only mildly damaged are repaired by garages approved by the police before going to public auction. Likewise, undamaged cars, such as those the Ex-Police Car Centre sells, are disposed of at public auction.
The Centre usually has around 30 cars (it also sells vans) – mainly BMW X5s, Mitsubishi Shoguns, Skoda Octavias, Peugeot 308s Vauxhall Astras and Vauxhall Insignias. All of them are diesel and most are no older than five years. When we visited, prices ranged from £3295 for a 2013 Vauxhall Astra 1.7 CDTi Tech Line Sports Tourer with 150,000 miles on the clock to £29,995 for a 2019 BMW X5 30d SE auto xDrive with 75,000. Like the used car market in general, prices for ex-police cars have been rising. At the same time, due to the problems forces are having sourcing new cars, fewer used ones are being disposed of.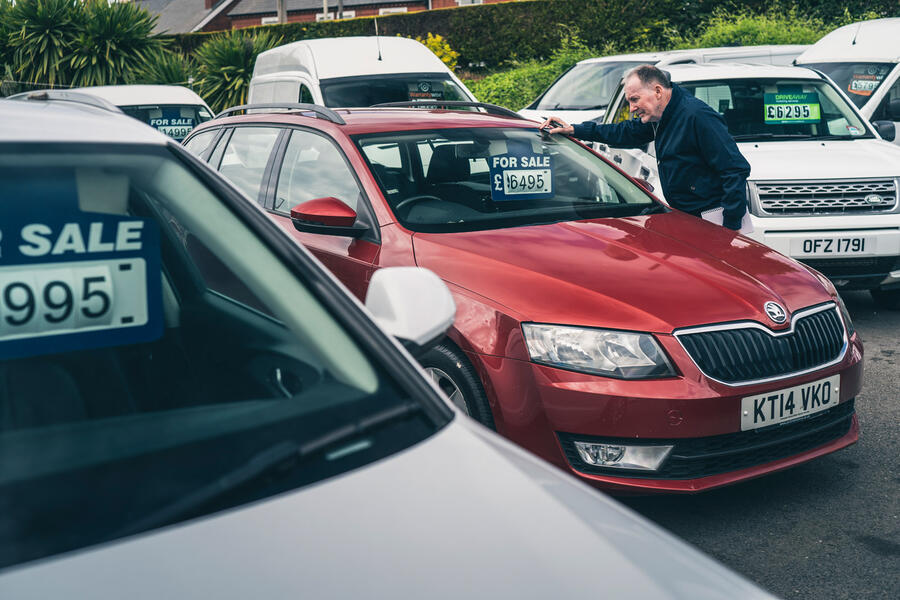 Fortunately, those that Finney does have in stock look tidy enough. Not approved-used shiny but free of damage and well tyred, although if you're looking for one in a tasty metallic, forget it: the bulk are solid white. Most arrive still with mounting holes for lights and aerials, which the bodyshop fills and paints. Not surprisingly, after so much use, interiors look a little tired. Dashboards may have the odd mounting hole, too. Touchscreen systems are left in place, but occasionally Finney has to replace radios that have been removed.
Not that this discourages the determined buyer, attracted to ex-police cars by their good service histories. "Officer safety is paramount," says Mallett. "Drivers note any problems at the end of each shift and we only replace brakes, suspension and steering systems with OEM parts. Like many forces, we have our own workshops. Often, a car that has a 20,000-mile manufacturer service interval may actually have been serviced by us four times in the same period."
The Centre sometimes lands something interesting, such as the ex-police riot buses sitting across the road. Double-skinned and fitted with Perspex windows to protect officers from missiles and broken glass, they have cabin heating, storage lockers, rows of seats and even a holding cell. Nearby is a Shogun fitted with a pair of dog cages.
Occasionally, cars turn up with sensitive documents still in them. Finney remembers a Range Rover with instructions to the police driver on accompanying Princess Anne. Another contained a slip of paper saying it must be transported and not driven because there was a snake in it. It was never found. Something to bear in mind when you're hoovering under the driver's seat of your old cop car.
One we drove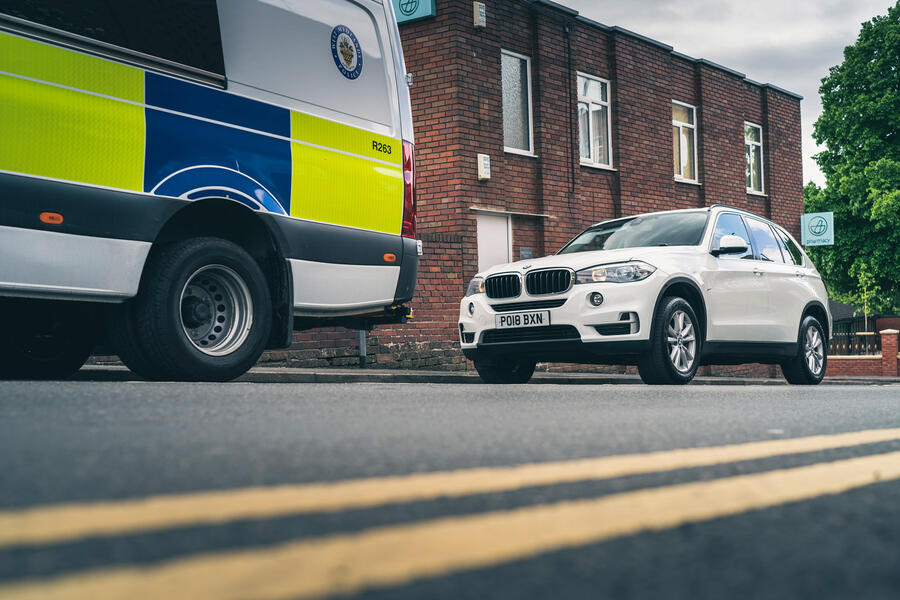 The Ex-Police Car Centre's 2018-reg X5 30d SE auto xDrive is a former motorway traffic car with all mod cons. It's done 161,000 miles but feels like it's done only half that. The interior could use a good valet but, aside from a cracked parking brake switch, is in good condition. The vehicle's health status indicator shows the car was last serviced at 97,000 miles. The Centre claims the police don't reset service computers and can prove the X5 has a full service history. (It has recently had a new timing chain.)
They want £19,995 for it. It's hard to find another SE like it to compare. There are plenty of better-equipped 2018-reg M Sports with less than half the mileage advertised elsewhere but they cost around £12,000 more. If you need a good-value, no-nonsense towcar you can rely on, the Centre's leggy X5 could be just the job.
What to look for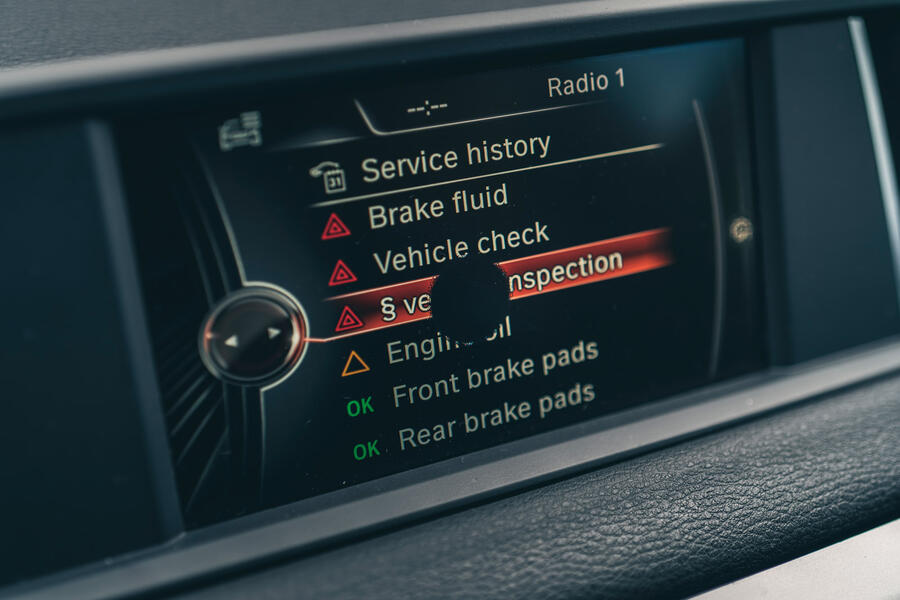 "Don't rely on a cursory inspection when buying an ex-police car," says Gary Mallett, fleet manager at West Midlands Police. "It's probably been serviced frequently, but it's still a police car, which means it's had a hard life. After you've checked its service history and overall condition, paying attention to how well accessory holes have been filled and painted, check the car's touchpoints are in working order. For example, doors will have been opened and closed many times, seats occupied by people of all shapes and sizes, and seatbelts and switches used multiple times. Check the infotainment system works, too, and that there are no unsightly mounting holes in or around the dashboard."
Prices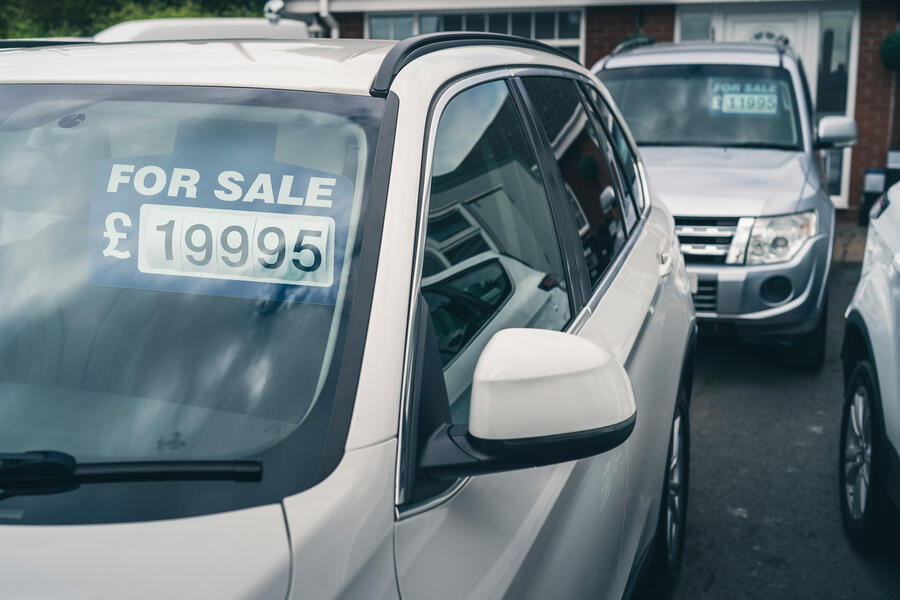 There really are savings to be made buying an ex-police car, and not always on high-mileage ones. For example, the Ex-Police Car Centre's 2010-reg Mitsubishi Shogun 3.2 DI-DC Equippe LWB, which has done just 66,000 miles, is actually £1000 cheaper than the same-age, two-owner 'civilian' example with 91,000 miles we found advertised elsewhere for a robust £10,950.
Of course, choose an ex-police car with a high mileage and the savings are greater still. For example, at £8995 the Centre's 2018/67-reg, 115,000-mile Vauxhall Insignia 2.0 Turbo D Design Sports Tourer is around £2000 cheaper than the one-owner example with only 70,000 miles that we saw advertised by another dealer. That said, the car is on a fresher 2018/18 plate. It's in a nicer colour, too. As with everything, you pays your money…
https://www.autocar.co.uk/car-news/featu...police-car