07-26-2023, 11:53 AM
Bugatti Chiron designer steps down after 19 years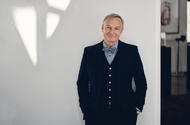 Anscheidt has stepped down from the storied marque after nearly two decades
Achim Anscheidt will be succeeded by his deputy after designing cars including the now-confirmed Chiron successor
Achim Anscheidt, Bugatti's chief of design, has stepped down after 19 years overseeing the French firm's most ambitious projects, such as the Veyron Super Sport, Chiron and the Chiron's successor.
Anscheidt, who became design director in 2004 following various roles at Porsche and Volkswagen, will be succeeded by his deputy, Frank Heyl, who was previously involved in the Chiron's development. Anscheidt will now become a senior advisor to Mate Rimac, Bugatti Rimac CEO.
Anscheidt was responsible for the design of multiple special editions of the Bugatti Veyron, as well as the Veyron Super Sport, Chiron, Centodieci, Divo, Mistral, Galibier and the hybrid-powered successor to the Chiron, which will be revealed in 2024. He did this using a self-proclaimed design philosophy of "proportion, perception, and persistence".
Sharing where his inspiration came for the current flagship's successor, he said: "The Veyron, the Chiron and the successor to the Chiron all share this one thing. They are not race cars for the road. They are the pinnacle of 'grand tourisme' development. They are an intriguing mixture of a nimble Type 35, the luxury of the Type 41 Royale and the peerless elegance of the Type 57 SC Atlantic."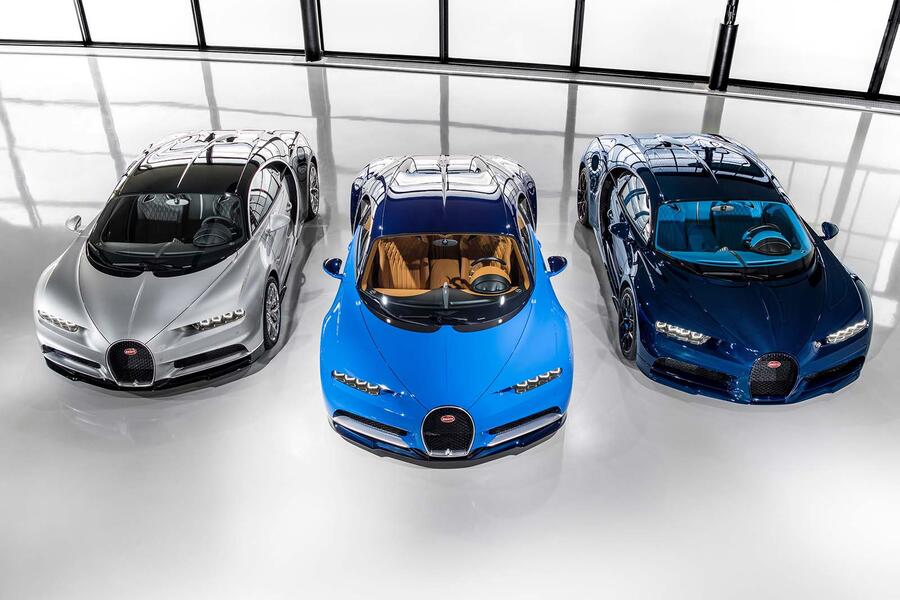 He added: "I will be forever grateful for having been a part of this incredible developing Bugatti journey. The best is still to come and I'm truly thankful to all who supported the brand and our design department to help us evolve the brand to a place where I know Ettore and Jean [Bugatti] would be proud."
Over a near-two-decade career, one of his priorities was creating cars that are "unmistakably identifiable as Bugatti". In an interview with Autocar, he said: "I can explain design best if it follows the philosophy of form follows performance. When you come to a territory of price segments above £2 million to £4 million, it is not a matter of moving a line up and down. It needs to be something that really identifies the brand - visual cues that you identify with that brand only."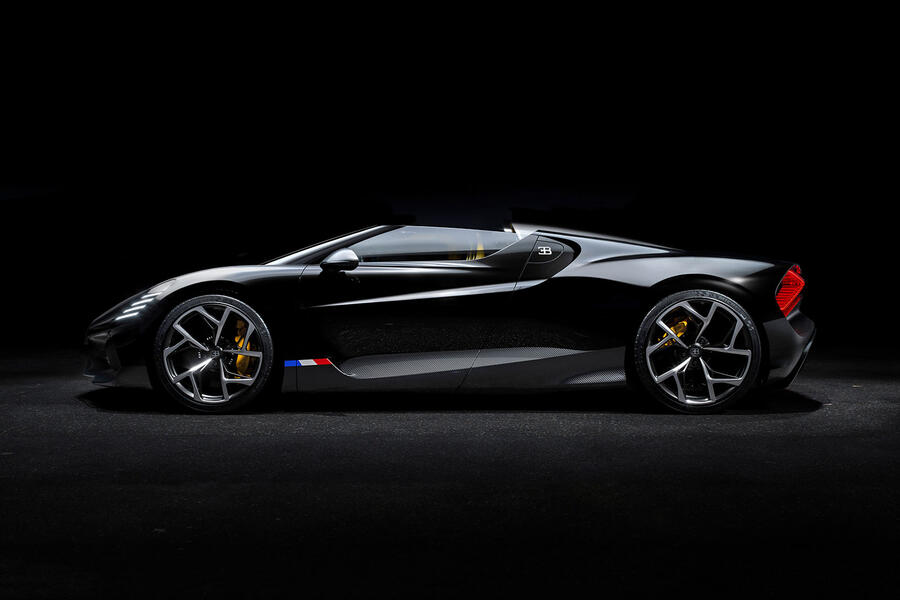 President of Bugatti automobiles Christophe Piochon said: "To create a car around the W16 engine, and one capable of world record speeds, requires a huge amount of balancing aerodynamic forces and active temperature handling. Achim has a very natural technical understanding of all these demands, able to craft beauty from necessity."
Speaking with Autocar, Anscheidt emphasised visual cues that meant cars could be viewed as though they were a "high-end timepiece", including the horseshoe nose and centre line originating from the Type 57 (called the 'Bugatti line').
https://www.autocar.co.uk/car-news/new-c...r-19-years