05-24-2021, 12:37 AM
Business Briefing: Clean Air Zone roll-out troubles van operators
35,000: The number of vans estimated to be affected by the expansion of London's ULEZ each day
Industry calls on government to do more to help commercial fleets make switch to electric propulsion
Britain's first Clean Air Zone (CAZ) went live in Bath on 15 March, Birmingham's is set to be enforced from 1 June and London's controversial Ultra-Low Emission Zone (ULEZ) is set to vastly expand to cover an area bordered by the North Circular and South Circular roads from 25 October.
While such zones will undoubtedly help to lower pollution levels within towns and cities by discouraging non-compliant vehicles not to enter central areas of major population areas, it will come at a price. In Birmingham, for instance, non-compliant vans will be charged £8 per day.
To receive the latest industry news, please click here to sign up to the Autocar Business newsletter
While larger van fleets are likely to prepared for the introduction of CAZs, Paul Hollick, the chairman of the Association of Fleet Professionals, told Autocar that he's concerned about a lack of awareness elsewhere.
He said: "Fleets of five-to-45 vehicles won't have a dedicated fleet manager, won't be a member of the AFP and won't read the fleet press, and then it will just hit them because it isn't widely known about what's going on in the normal press. Small and medium-size enterprises are ill-educated about this topic, and it will sneak up and bite them."
Figures aren't readily available for the total number of vans that will be impacted by the introduction of CAZs, but it's likely to be substantial on a national level.
According to Birmingham City Council, around 60% of the 200,000 vehicles that pass through the city centre daily don't meet the required emissions standards of Euro 6 for diesels and Euro 4 for petrol cars and vans, while the Mayor of London's office estimates that around 35,000 light commerical vehicles will be affected by the expansion of the ULEZ every day.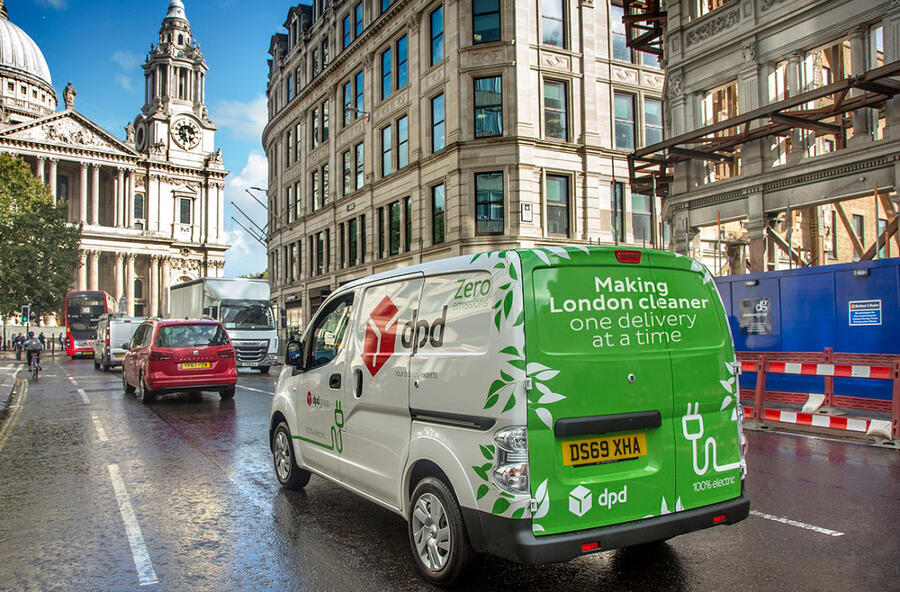 "The biggest impact will be the expansion of the ULEZ. Everyone is bracing themselves for when it goes live in October, because it has big ramifications for national fleets," Hollick said, as he hit out at a lack of joined-up thinking from the government and local leaders.
"We would much rather have a national scheme, rather than localised schemes with different variants.
"Auto-pay is a concern for us: we need a way for fleets to be able to pay automatically. As the number of cities that are doing CAZs rises, that becomes more and more complicated for us to be able to manage.
"At the moment, it's manageable and we know where everything is. But it would be better if it were steered nationally, rather than locally, because that creates distortion, particularly around fleet businesses, as everyone forgets about fleets."
Bradford, Bristol, Gateshead, Newcastle upon Tyne, North Tyneside and Portsmouth are all due to introduced CAZs this year, plus Manchester is expected to begin a scheme in 2022.
What can van operators do to avoid being charged? The obvious solution would be to procure new vans, but if that isn't possible, Hollick suggests re-diagramming allocations: "If there's an impact, a lot of fleets are looking at moving around the fleet. I know that sounds bad, but why pick up additional costs in Birmingham when you've got compliant vans in Winchester? Why not switch them across to reduce your overall cost base?"
This view was echoed by Olly Craughan, the head of corporate social responsibility for courier DPD. He told Autocar that if there are non-compliant vans, they will be moved out and replaced with those that won't incur charges.
Craughan believes that electric vans "are the future" for DPD: he expects 1700 of them to be on its fleet by the end of 2021, up from 730 at the start of the year. However, he acknowdleged that the firm is in the fortunate position of having money and resources to throw at the problem, and he called on the government to do more to help smaller couriers.
"There will be smaller fleets that aren't able to invest the kind of money we are, and it will be so important for the mass take-up of EVs that the cost comes down, or the government needs to do more to the grant system.
"Taking away money from the grant isn't incentivising people to take the plunge into the electric van market [it was this March cut from £8000 to £3000 for those weighing less than 2500kg]."
"If everyone does something, that's better than one or two people doing everything, and that's where the direction of the subsidy needs to go.
"More needs to be done, and that potentially means the government taxing diesels [more] to help provide more subsidies for smaller firms."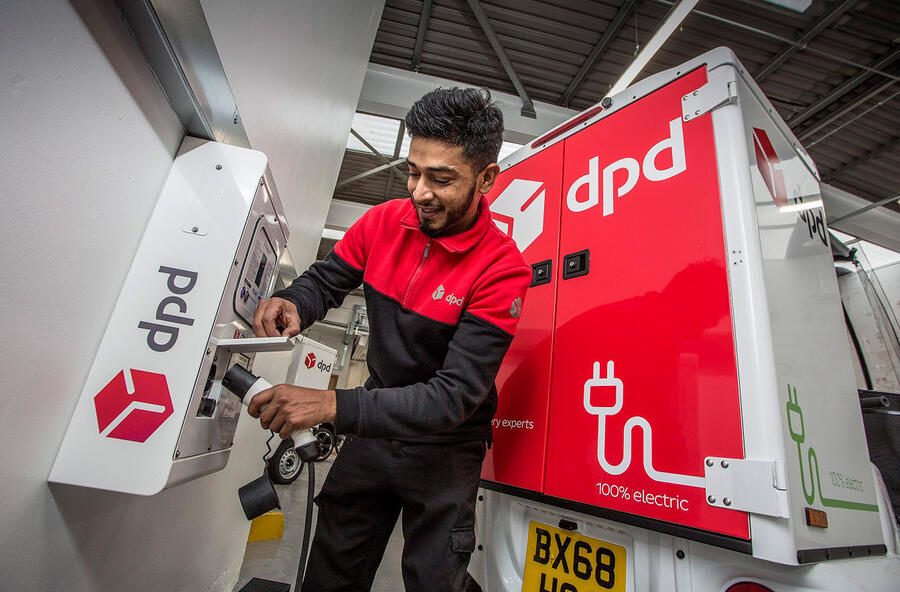 Vans monitor cities' air quality
DPD's social responsibility boss, Olly Craughan, told Autocar that the firm has fitted to 350 of its vans (in cities including Birmingham, Cardiff, Glasgow, London and Manchester) air quality sensors that report data on particulate matter every 12 seconds.
"That information is being shared with authorities so they can monitor air quality," Craughan explained. "This isn't a revenue generator for DPD; we're providing it for free. And we're also sharing the data with academic institutions.
"Normally, air quality sensors are fixed, whereas with a vehicle, it casts the net wider, so you're able to provide a fuller picture of the impact of CAZs and locate emissions hotspots."
What about HGV fleet operators?
If the situation sounds bleak for vans, it's even worse for heavy goods vehicles. While electric vans are slowly coming to market, the lorry market is somewhat further behind, and the fines associated with entering CAZs are a lot higher, at £100 per day. Frustration is growing among lorry operators over them being unfairly targeted. One industry source remarked that as most councils' bin lorries don't meet the required standards, emissions fines effectively just go from one area of a council to another. They added that lorries tend to deliver items to multiple locations in a day, meaning owners could rack up fines into the thousands per lorry per week.
Daniel Puddicombe
READ MORE
Clean Air Zones: what you need to know 
Government delays Clean Air Zone roll-out until 2021 
Update: Bristol joins Leeds in reversing plans for Clean Air Zone
https://www.autocar.co.uk/car-news/indus...-operators