10-04-2021, 09:53 PM
Buy them before we do: second-hand car picks for 1 October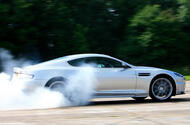 It's a 007 special this week, with plenty of variety in the classifieds for wannabe Bonds
Following delay after delay, 007 has finally made his 25th outing. 
Forget all the fighting and Vesper martinis – we love James Bond flicks for showcasing the most elegant and exciting cars around, and we've gathered some of the best that you can find on the used market. 
Aston Martin DBS V12, £73,995: We're starting with the Aston Martin DBS – a car defined by its seductive form and raucous V12. Built from 2007 to 2012, it is perhaps best remembered for flipping and rolling a record seven times in Casino Royale (with a bit of help from a nitrogen cannon and Millbrook's hilly Alpine course), but the cars in the classifieds tend to be better cared for.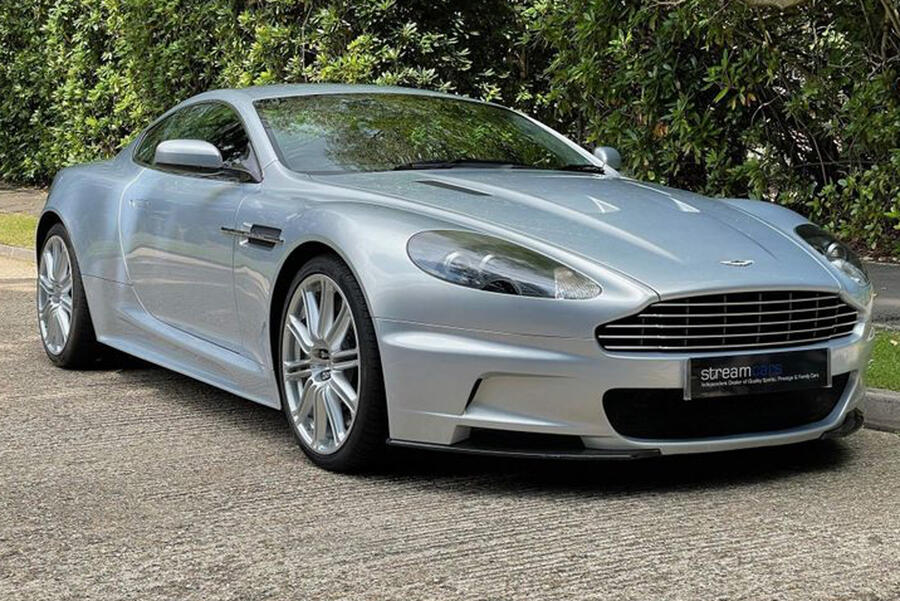 Aston's AM11 V12 brings 5.9 litres,510bhp and 420lb ft of fury, getting the DBS from 0-62mph in just 4.2sec, and was originally paired with a six-speed manual gearbox before a six-speed Touchtronic automatic variant cropped up in 2008. 
The DBS was based on the DB9 but is a different beast mechanically and technically. Adaptive damping, 20in wheels and ceramic brakes were standard, while it weighs 65kg less than the DB9 at 1695kg, with weight-saving measures extending all the way down to the special floor mats. Alcantara adorns other parts of the interior, combined with a mix of carbonfibre, wood and leather.
We found a 2008 manual car with just over 50,000 miles for £73,995, painted in Bond-approved Silver Birch. It has been overhauled with a new alternator, coil packs, pads and battery. A stamped handbook, all previous MOTs, invoices and its two original keys are also supplied. All invaluable given the potentially eyewatering costs of any future repairs.
Lotus Esprit, £37,995: Unlike Wet Nellie from The Spy Who Loved Me, this Esprit (one of fewer than 300 right-hookers made) thankfully looks like it has been kept dry, having been restored, repainted and retrimmed. Its 160bhp four-pot is good for a 0-62mph time of 8.1sec.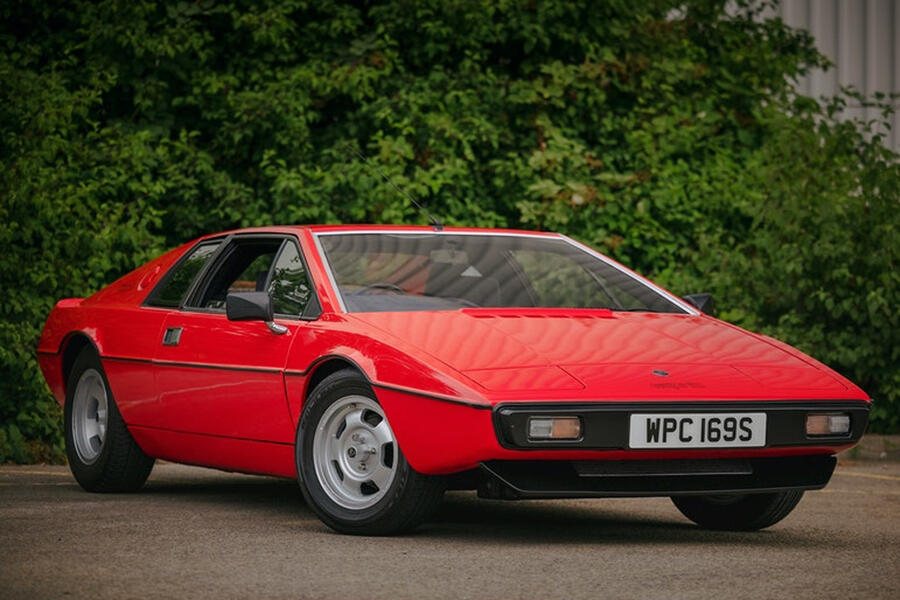 Bentley Mulsanne Turbo R, £9950: Bond's Mulsanne Turbo R was equipped with a weapons compartment and long-range telephone. This 1984 example offers a far more beneficial comprehensive service history and well-maintained, corrosion-free bodywork.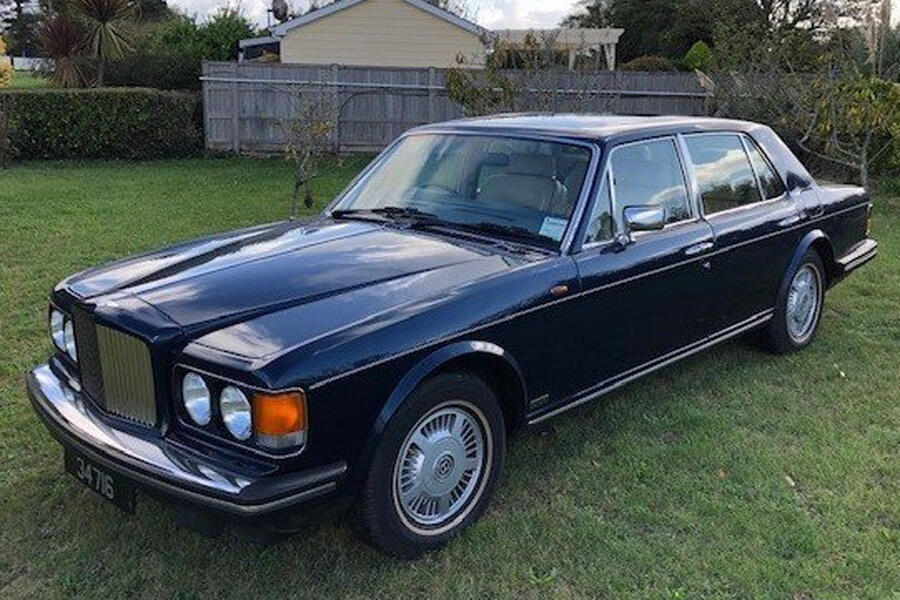 Sunbeam Alpine, £15,995: Long before MI6 agreed an attractive company fleet deal with Aston Martin, Bond was a Sunbeam guy. This 1962 Alpine isn't a fast car (it will do 0-62mph in 14.0sec), but that's fine, because it gives people more time to admire those sublime looks.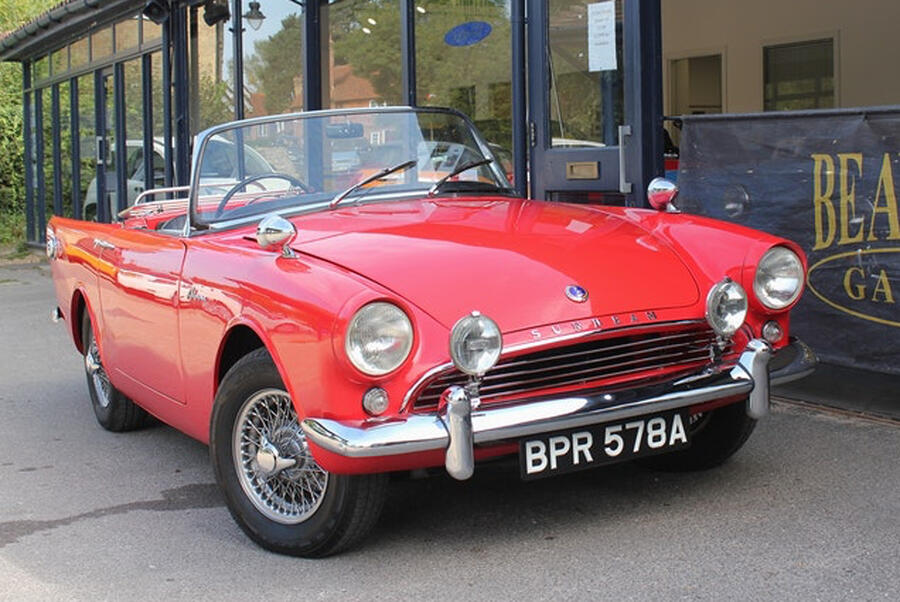 BMW Z3, £5250: Okay, so the first BMW driven by 007 may not be Q-branch's finest work, but with a contrasting cream leather interior, rare Velvet Blue paintwork and seats that heat rather than eject, we'll take this 2000-reg 80,000-miler for £5250.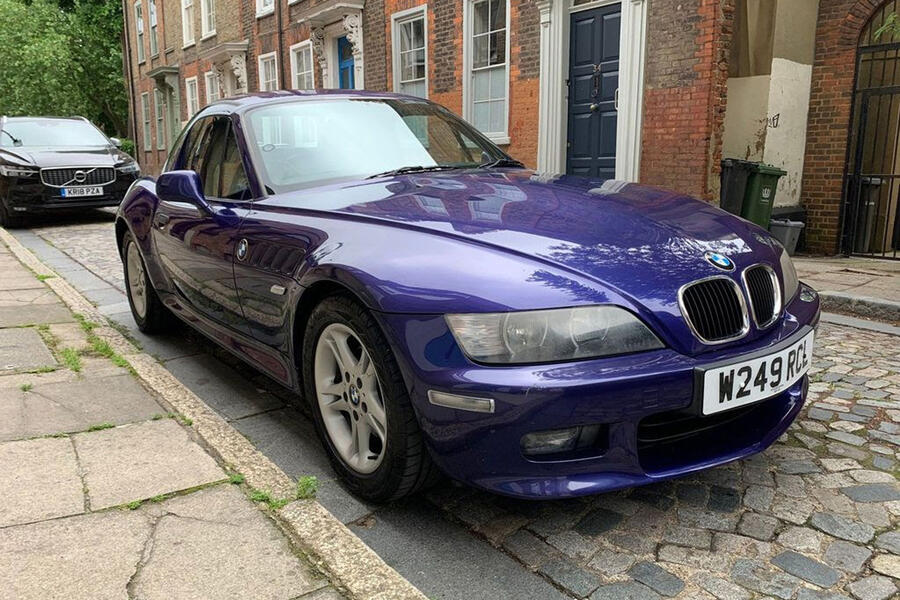 Auction watch
Volkswagen Beetle limo: Do stretched cars make good buying sense beyond the stag nights and hen dos? You would think they would waft better than a Rolls-Royce. In truth, they probably redefine scuttle shake. And then there's the booze stains and worse…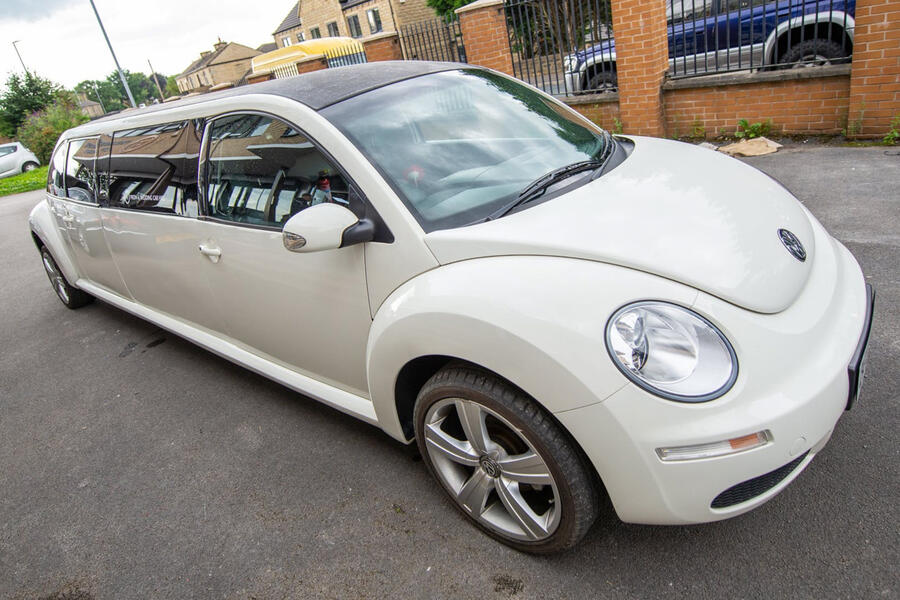 We ask because, at the time of writing, a stretched 2006-reg Volkswagen Beetle 1.9 TDI with 2200 miles has just sold for £12,000 and a stretched 1997-reg Type 1 Beetle with twice the mileage for £500 more. If they can bear the horrified looks, it's one way to transport the family. It has to be better than in one Lincoln Town Car with 108,000 partygoing miles and broken windows. Yours for £5000. 
Future Classic
Alfa Romeo 156 GTA, £10,995: Launched in 2002, the 156 GTA was equipped with a 247bhp 3.2-litre V6 capable of hurling the four-door saloon from zero to 62mph in 6.3sec. Grip was strong, the steering communicative and body control excellent.
As was the way then, the GTA's appearance was relatively shy and retiring, with only broader front wings, Brembo brake calipers, tasty five-hole alloy wheels, vented side skirts and twin tailpipes distinguishing it from lesser 156 models. Our find has done 150,000 miles but it is a one-owner car with a full service history and a fresh timing belt. And it looks sensational.
Clash of the Classifieds
A simple plea. Can you find me a decent V8 for less than £10,000? Mercedes-Benz CL500, £10,000 vs Maserati 4200 GT, £8995
Mark Pearson: Ladies and gentlemen, I give you the best used car of all time. I really think this CL has got it all sewn up. It's an absolute humdinger. Creamy V8, loads of punch, opulent interior. It looks fab, too. It will go on forever and, at this price, it will more than likely appreciate in value. It also has just 72,000 miles on it and a full service history.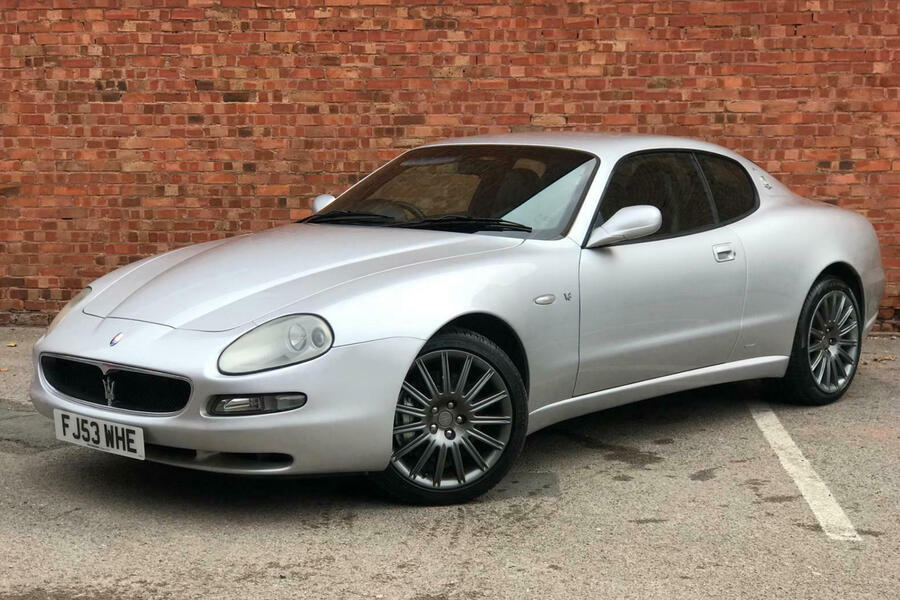 Oliver Young: How about an Italian super-GT with a Ferrari engine? I present the Maserati 4200 and its sonorous 385bhp 4.2-litre V8. This future classic is beautiful in every way, from its styling to its driving experience. Plus, you will look like a millionaire at the wheel. And for less than £10,000, I'm afraid it can't be beaten. Are you really going to choose a Merc over this?
MP: Now, I like a V8-engined Italian GT car as much as the next man (unless the next man is Elon Musk), but I'm afraid that this is a bit of an old heap, isn't it? I'm suspicious of the fact that it has been in police possession for three years! And an old Maser is gonna cost you about £10,000 a year to run, too.
OY: So it has an interesting past, but so long as it's in good nick, what does that matter? And while running costs may not be dirt cheap, I wouldn't call your CL inexpensive to run. If you buy a V8 on a low budget, you want to feel like a rock star in an extravagant Maserati, not a geriatric in a tired old Mercedes.
MP: Um, is that ageist? HR?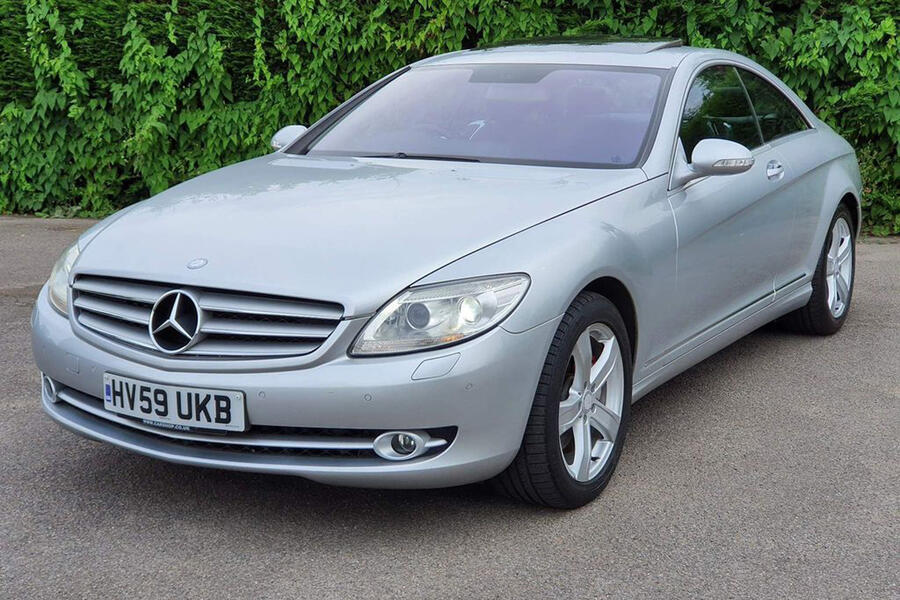 Ruppert's Verdict: Both are potentially ruinous, but the Mercedes is less so, and at least it has had some recent fettling to reassure me that everything will be okay for a while.
https://www.autocar.co.uk/car-news/used-...-1-october