03-13-2021, 01:51 PM
Buy them before we do: second-hand picks for 12 March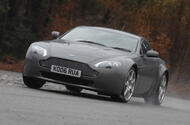 As classic sports cars go, the Aston Martin Vantage ticks all the boxes - it heads up this week's second-hand picks
You know it's going to need a large garage and deep pockets, but an Aston Martin Vantage like this causes an itch that must be scratched.
As classic sports cars go, this one ticks all the boxes: right name and pedigree, right colour, right trim, right mileage, right gearbox (manual), right service history (full, main dealer), right provenance (just two previous keepers) and in the right condition (flawless).
There is one box this car, registered in 2006 and which has done 30,000 miles, doesn't quite tick, however, and it's the one marked 'engine'. The 4.3-litre V8 is based on the Jaguar unit used in the 1990s. Here in the Vantage it produces 380bhp and 302lb ft, but in 2008 Aston went back to the drawing board and replaced the 4.3 with a larger and much-reworked 4.7-litre unit. This makes 420bhp and 347lb ft, and on the road you can really feel the difference. The performance is more accessible than the 4.3's and, being launched in 2008 when the world economy took a dive, the model is that little bit rarer.
We came across a 2009-reg 4.7 with 43,000 miles for £39,925. Like our 4.3 find, it ticks all the important boxes and then some. Economy and road tax (£580) are the same, too. Even so, it's a solid £7000 more expensive. In the long term, we'll regret not finding the extra, but for now, that 4.3 will do nicely. What to watch for? We'd check the clutch, or at least budget for a new one (they can go at around 40,000 miles), and that the suspension is in good health (low-mileage Vantages can suffer broken springs). We'd also examine the tyres for uneven wear and the dashboard for signs of shrinkage.
Jeep Cherokee 4.0 Limited auto £5500: The Cherokee of 1993-2001 is a classic 4WD SUV with a chunky 4.0-litre straight six under the bonnet. We found a tidy, private-sale 1995-reg with 108,000 miles for a stiff £5500, but it's in lovely condition and in the right colour.
Volkswagen Golf GTI £6995: Everyone hoped the Mk6 Golf GTI would be even better to drive than the Mk5. It turned out that VW traded some of the fun for improved comfort and quality. You can't please everyone but it doesn't stop this 2009-reg Mk6 with 89,000 miles being a great buy.
Jaguar S-Type R £5695: Clean, low-mile S-Type Rs are getting hard to find, but classic status beckons and beggars can't be choosers. This 2005-reg has 97,000 miles but a full service history. Seats are black with white squabs and backs but they're in good nick. Worth a look.
Skoda Superb 2.0 TDI SE DSG Estate £8499: The load space of a Merc E-Class wagon but a fraction of the price: that's the Skoda Superb. This 72,000-mile, 2015 Euro 6 diesel in SE spec has a DSG auto 'box, but all that is a sideshow compared with the fun you'll have filling that 1865-litre boot.
Auction watch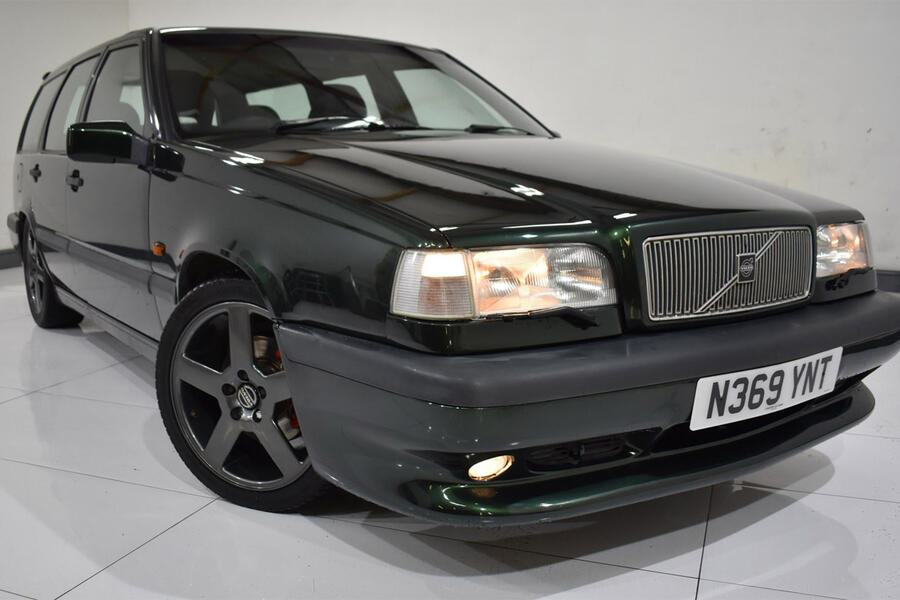 Volvo 850 T5-R: The Porsche-tweaked 850 T5-R of 1995-96 was an even more potent version of the T5 launched in 1993. Both changed perceptions of Volvo as a maker of dull but safe and practical cars. The limited-run T5-R quickly sold out and today you'll have your work cut out finding a decent UK car. Still, some lucky soul managed it when they bagged this 1995 T5-R at auction. The well-maintained, two-owner, 101,000- mile car, which had £2000's worth of new clutch, springs, brakes and windscreen, was offered without reserve and sold for a reasonable £9500.
Future classic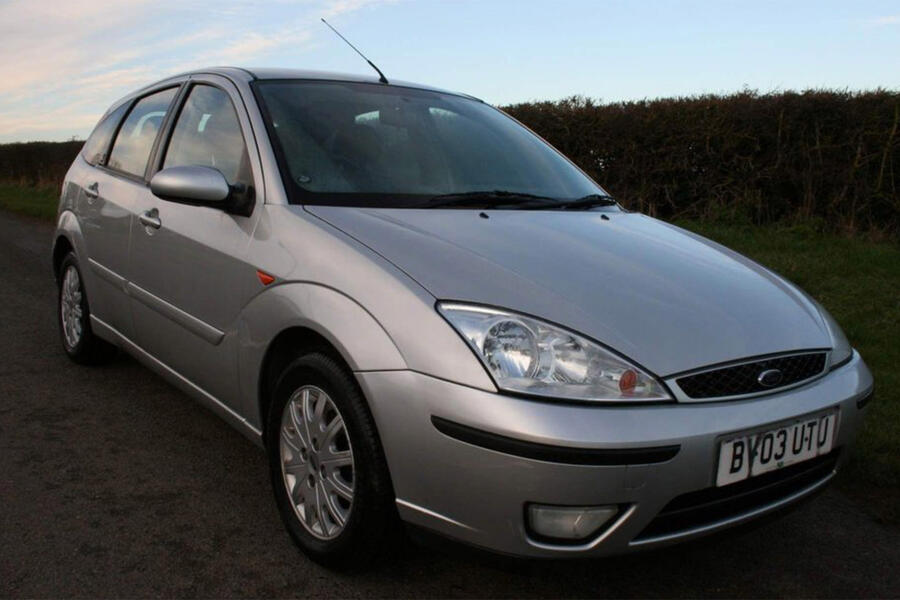 Ford Focus Mk1 1.6i Ghia £1650: What makes a classic? Desirability, ultimately. Scarcity helps, too. Doesn't look too good for this old Mk1 Focus, then, even if it does have a near-full Ford service history, 63,000 miles on the clock and a tidy-looking body and interior. However, look past its humble ranking in the automotive pecking order and this Mk1 Focus is of significant historic value as the model that drew a line under the tired old Escort. Comfortable, safe, practical and fun to drive, it inspired rivals to lift their game, too. And just feast your eyes on its neat and fluid design.
Clash of the classifieds
Brief: Find a car that gives a motorcycle-style experience for £20,000.
Heinkel Trojan 200 £17,995
Westfield Sport £12,995
Felix Page: Whether you want to experience the less appealing aspects of motorcycling (instability, vulnerability, discomfort) or the benefits (manoeuvrability, frugality, fun), this three-wheel design classic will do the job. It was fully restored a few years back and the seller promises 75mpg – just don't expect to see the high side of 55mph.
Max Adams: I don't get motorbikes, but I've learned through osmosis from colleagues that it's about acceleration, so I give you this 1997 Westfield. Unassuming, isn't it? But it's packing a turbo, and because it only weighs about as much as a steak dinner, it has getting on for 300bhp per tonne and will leave your cute little bubble car in the dust.
FP: Indeed, your Westfield looks like a laugh, but I think I'd be more scared to use it than anything else. I see my bubble-mobile as a quirky Smart Fortwo alternative that I would be happy to press into daily service.
MA: Not much of a fresh-air, wind-in-your-face experience in that enclosed space, though, is it?
FP: What's that? Sorry, I couldn't hear you through all the flies in your teeth. And take your helmet off, your voice is muffled.
MA: James asked for an authentic, motorcycle-style experience. I'm just trying to be accurate.
Verdict: One cylinder and no reverse? That lovely Heinkel reminds me of my BSA Bantam.
READ MORE
Aston Martin to build electric sports car and SUV in UK from 2025 
Aston Martin reveals uprated Vantage Formula 1 safety car 
https://www.autocar.co.uk/car-news/used-...s-12-march