12-19-2021, 05:06 PM
Buy them before we do: second hand picks for 17 December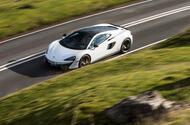 We take a look at some of the best grand tourers on the used market
Grand tourers. The south of France, Italian lakes, transcontinental road trips… Plenty of romantic notions are conjured up by those two letters and heaps of car makers have been keen to take advantage of the feel-good factor that 'GT' evokes.
McLaren 570GT, £99,850: McLaren isn't a company you'd automatically associate with the genre, but it hoped the 570GT, launched in 2016 (and not to be confused with the later McLaren GT), would start to change that. The 570GT adds extra everyday usability to McLaren's sporting repertoire with its softer suspension, a useful side-hinged glass 'tailgate' and extra sound insulation. Luggage capacity is 370 litres: 150 litres in the nose and 220 above the engine. When new, the Pirelli Corsa tyres on the standard 570S were replaced with quieter P Zeros, adding to the ride comfort.
Click here to buy your next used car from Autocar
Drive one and you'll soon realise the 570GT is still very much a McLaren. It's equipped with the same 3.8-litre twin-turbo V8 engine as the S, producing 562bhp and 443lb ft. It reaches 62mph in 3.4sec, 100mph in 6.6sec and a top speed of 204mph. A dual-clutch seven-speed gearbox offers both auto and paddle shifts. 
Standard kit includes cruise control, heated seats, parking sensors and sat-nav. For a more sporting bias, look out for cars with the optional Sport Pack, which added the sharper steering and damper actuators from the 570S, as well as Corsa tyres.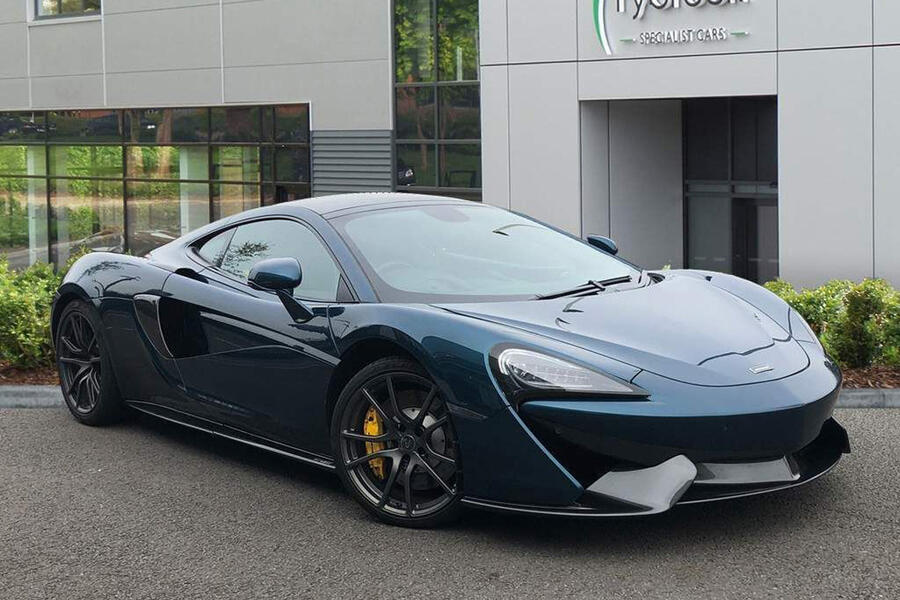 We found a 570GT with a full service history and 12,000 miles for £99,850. It comes with the optional GT upgrade pack, too, including a rear-view camera, a Bowers & Wilkins audio system and a panoramic glass roof.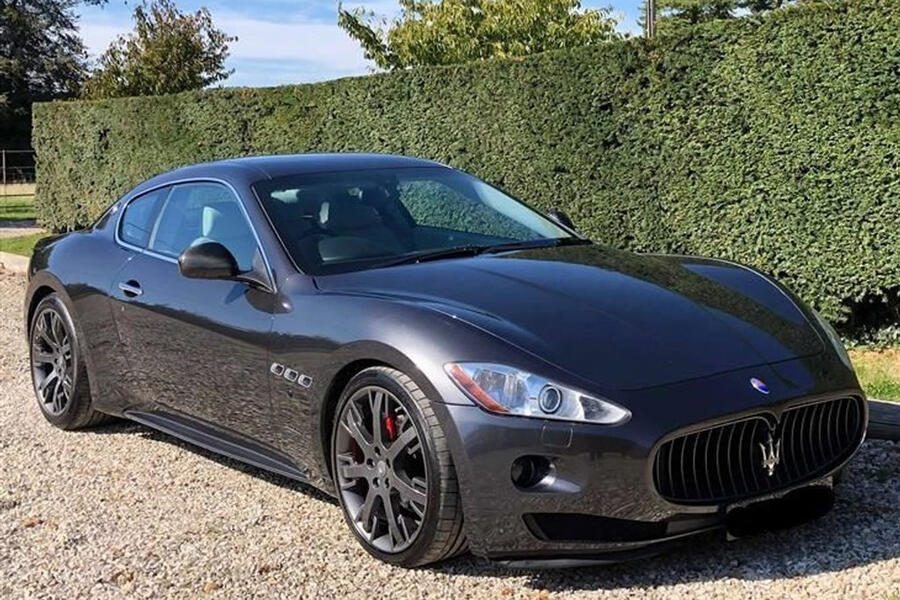 Maserati Granturismo, £20,900: Big on drama and glamour, this 2007 Granturismo comes in at almost a quarter of its £78,500 launch price with 67,000 miles on the clock. A 4.2-litre V8 provides a joyous noise and 399bhp, with a 0-62mph time of 4.8sec and a top speed of 180mph.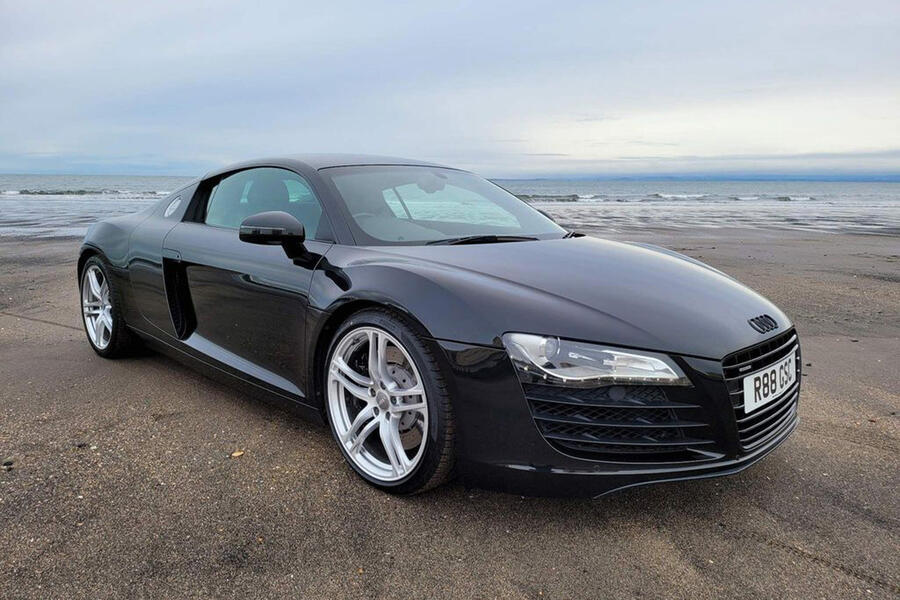 Audi R8, £39,990: Although not a classic GT, the R8 creeps on to our list thanks to its easy usability and all-weather four-wheel drive. This 2008 model has a 415bhp 4.2-litre V8. This generation of R8, the Type 42, shares a platform with the Lamborghini Gallardo.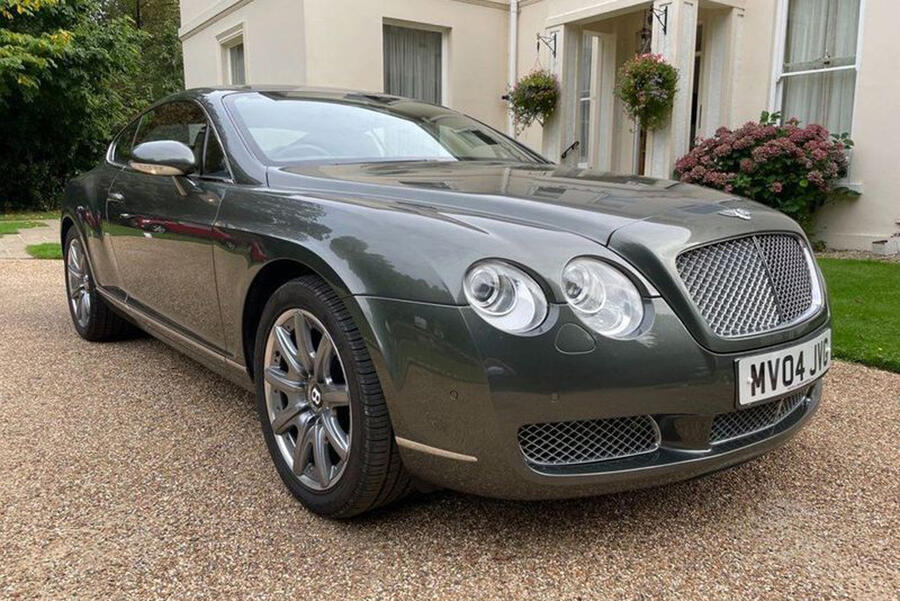 Bentley Continental GT, £18,920: Prestigious badges needn't be for the rich only. The Bentley Continental GT is a case in point and this 6.0-litre 550bhp W12 example, a 2004-reg car, is on the market for £18,920. It comes with 12 service stamps – crucial after 95,000 miles of use.
Jaguar XKR, £11,750: The only convertible here, but with plush leather seats and long-legged cruising ability, this XKR more than matches the GT brief. It is powered by a 4.0-litre supercharged V8 and has notched up 107,000 miles with five owners but has a full service history. 
Auction watch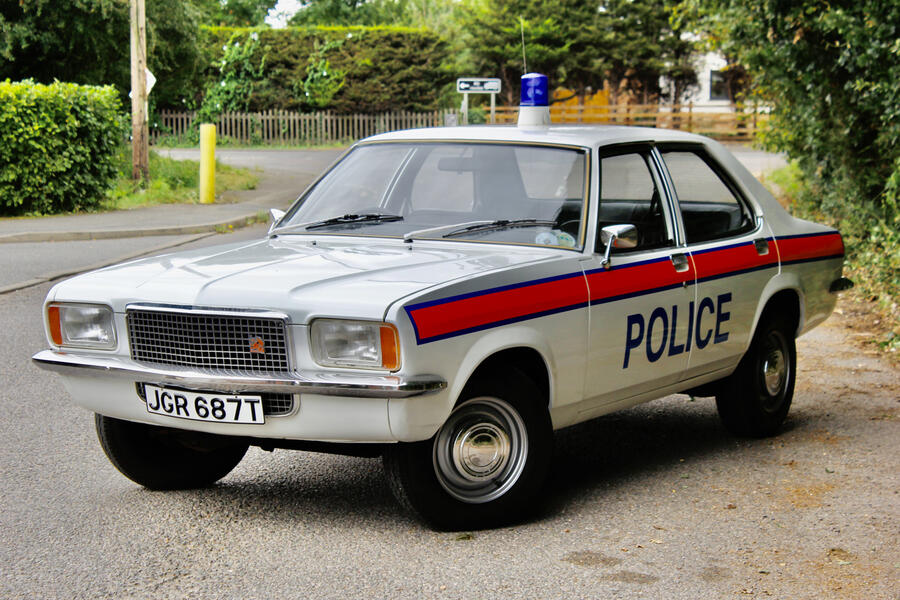 Vauxhall VX2300: This 1978 Vauxhall Victor VX2300 was one of the last produced and went straight into active service with the Durham constabulary. Powered by a 2.3-litre slant-four engine – the same as found in Vauxhall's rally cars – the VX2300 was nippy. This example was retired from service in 1980 and became a driver training vehicle. From the 1990s, it was used at official engagements and was rediscovered in 2008 during an asset audit conducted by Durham police. An enthusiast bought the car and restored it over eight years before selling it at auction for £8000.
Future classic
Porsche Panamera, £16,695: Despite the Panamera's … ahem… interesting looks, we think it will hold up as a future classic thanks to its under-the-radar status within Porsche, now that the Taycan is grabbing all the headlines. The first-generation Panamera, launched in 2009, had three V8 specification levels (S, four-wheel-drive 4S and Turbo), before V6 models arrived in 2010. With no natural rivals, it took on cars as varied as the BMW M6 Coupé, Audi RS6 Avant and Mercedes CLS 63 AMG. We stumbled on a 2009 4S with a 4.8-litre V8 and full service history for £16,695.
Clash of the classifieds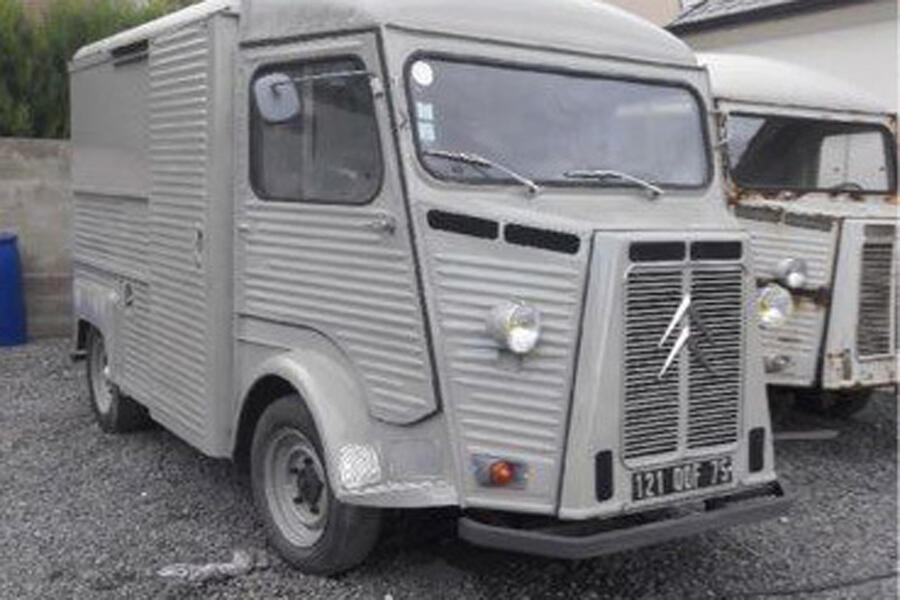 "I want a commercial vehicle for £10k – one I can use with family at weekends."
Citroen H van, £9500, vs Volkswagen Caddy Maxi Life, £7499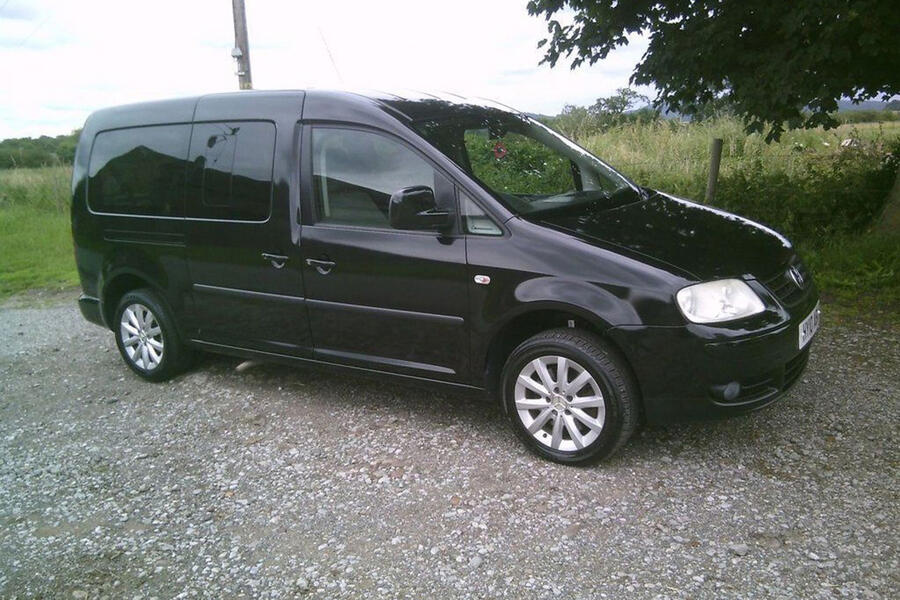 Oliver Young: This Volkswagen Caddy Maxi Life is incredibly spacious and affordable. It can seat seven with a current-gen Golf's worth of boot space remaining – all for well under budget. It can handle pretty much anything you throw at it. Moving flat? Sure. Family holiday? Of course. And with its economical 1.9-litre diesel engine and strong, reliable reputation, running costs shouldn't break the bank, either. That's game, set and match, isn't it, Mark?
Mark Pearson: Well, it depends. You see, your Caddy is all very well in its modern, simplistic and slightly dull sort of way but just look at my classic bolide! It's one of the most stylish and radical and likeable of all vans ever made anywhere, ever – the incomparable H van. There is no finer-looking vehicle, for starters, and when you add in its amazing practicality (a thousand pop-up mobile food outlets will concur here) and, in my 1982 specimen, its family-friendly interior, I think I've just put a cross-hand forecourt backhand down the line for match point. 
OY: Wow, quite the oddball choice you've got there. A little on the cheap side for such a classic, don't you think? Hope it's reliable. It certainly won't be on the same level as my capable 2010 Caddy, of course. It's all well and good owning a quirky old Citroën, but it's a bit tiny and won't handle all that's thrown at it like this VW.
MP: It's a game-changer, pure and simple. Its influence is worldwide. I'm afraid no one will remember your Caddy once it has puttered past them. 
OY: Some may remember yours, but always in a stationary position.
Verdict, James Ruppert: I'll take the van ordinaire, please. That's the VW Caddy, btw…
https://www.autocar.co.uk/car-news/used-...7-december