07-28-2021, 03:25 PM
Buy them before we do: second-hand picks for 23 July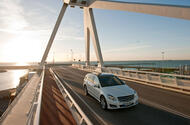 Mercedes expected big things of the R-Class, promising "a wholly new motoring experience". It didn't quite deliver at the time, but now looks tempting in the classifieds
Mercedes-Benz expected big things of the R-Class, promising that it would provide "a wholly new motoring experience" as it attempted to combine saloon stylishness, estate practicality and 4x4 ruggedness.
This proved too high a bar for it to clear, but what it could do was act as a private jet for the road, with its luxurious accommodation for six or seven people, while standard four-wheel drive and a long-wheelbase option won it valuable utility marks.
Its unique design and versatility meant that it had few direct rivals to compete with, and its road-oriented performance made it an attractive proposition over the more cumbersome SUVs of the early 2010s.
Click here to buy your next used car from Autocar
The R280 (later renamed the R300) and R320 (later the R350) CDI diesel models were equipped with two differently tuned versions of the same 3.0-litre V6, producing 190bhp and 265bhp respectively. The R350 petrol featured a 272bhp 3.0-litre V6, while the top-of-the-range, AMG-fettled R500 offered sports car performance, being capable of 0-62mph in just 6.9sec thanks to a 306bhp 5.0-litre V8.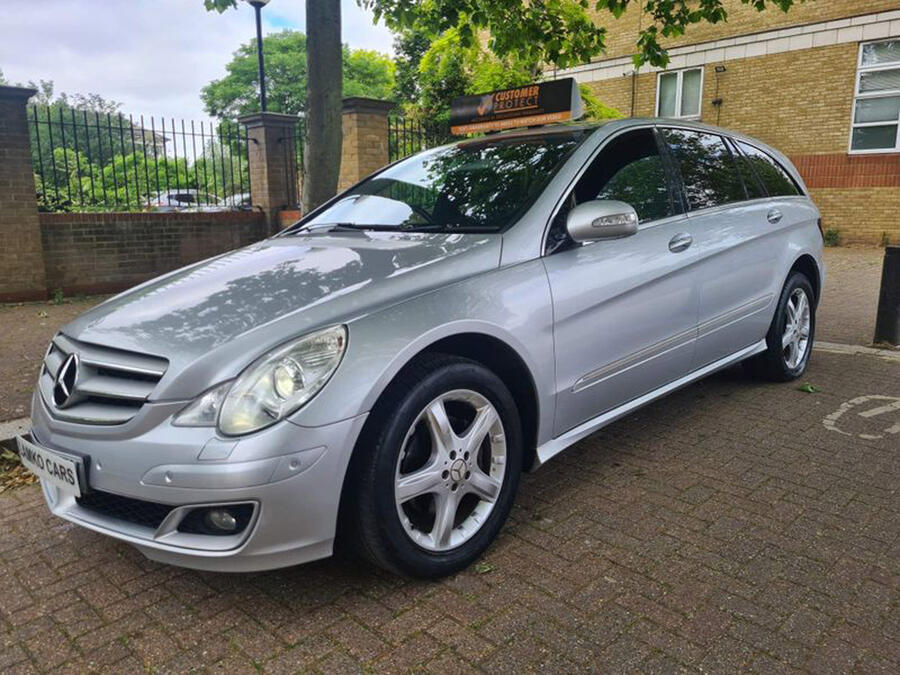 All models were offered with Mercedes' appropriately silky seven-speed torque-converter automatic gearbox. Unlike with some people carriers, the R-Class's third-row seats are able to accommodate adults. And to ensure that they don't feel relegated to the back, tri-zone climate control, Bluetooth and heated seats emulate the premium ambience of the front. Each rear seat has its own cupholder, too: now, that's pure glamour.
The R-Class isn't all champagne and caviar, however: it also has one of the biggest boots you will find in anything short of a Luton van, with short-wheelbase models built after 2009 offering 869 litres of space, increasing to a staggering 1048 litres if you opt for a long-wheelbase one.
This is, then, despite its objective appeal, quite a confused car, which is perhaps why prices have dipped of late, meaning you can pick up an entry-level R320 for as little as £3500.
Long-wheelbase models naturally command a premium. We found an R320L CDI with 99,000 miles on the clock advertised for £5999.
The R500 is rare, but if you can find one, expect to shell out around £7000. Just keep an eye on those astronomical tax and fuel bills.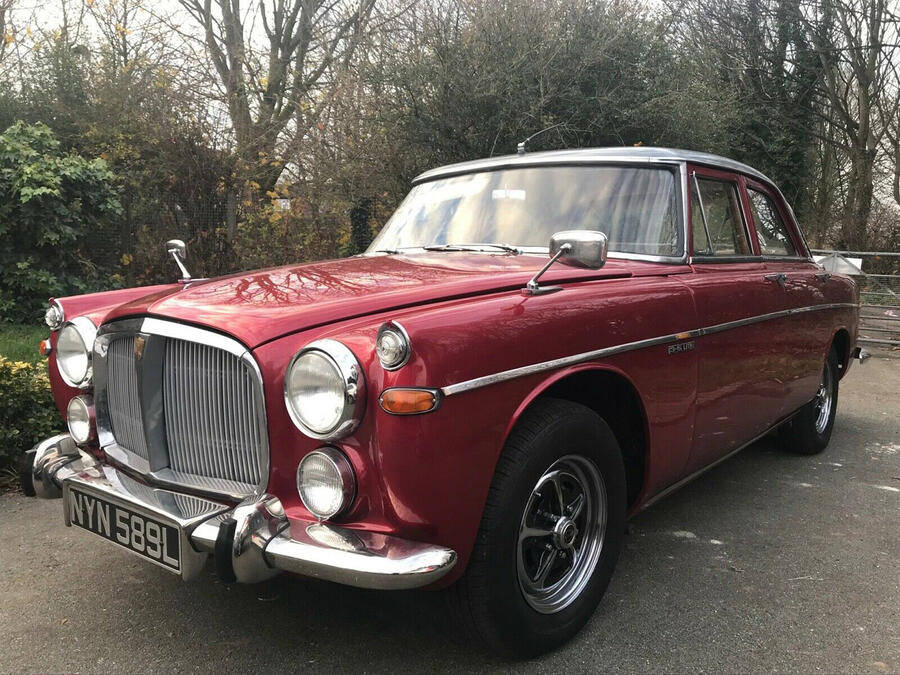 Rover P5B, £16,000: The current owner of this 1972 saloon has sunk their money into the project, so you don't have to. It has been given a brand-new interior and a fresh coat of suitably stately red paint, plus it's corrosion-free and can boast a clean bill of mechanical health.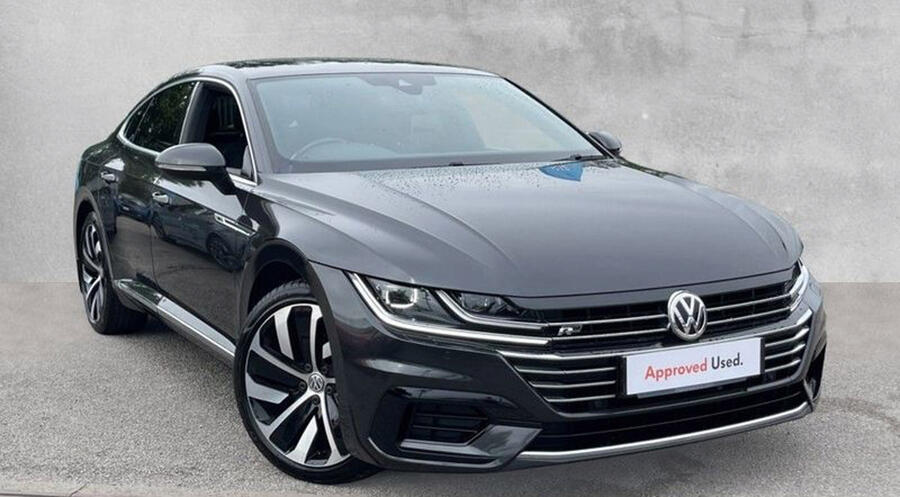 Volkswagen Arteon 2.0 TSI R Line, £16,390: This stylish cruiser wants just half of its original price after 70,000 miles. It's in range-topping sporty R Line trim, employs a punchy 2.0-litre turbo petrol four and has a healthy kit list including Volkswagen's Digital Cockpit and tri-zone climate control.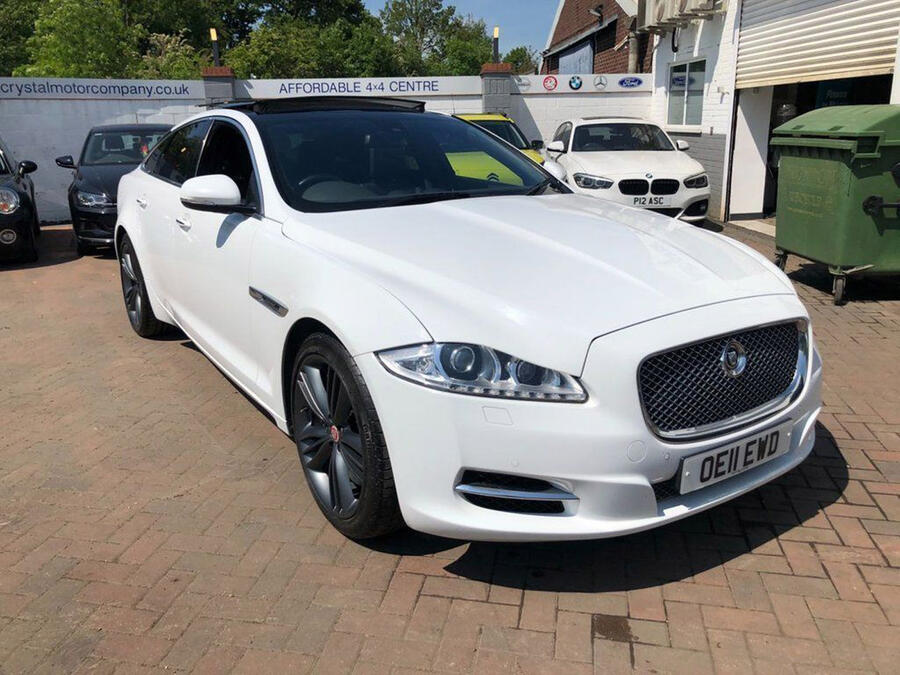 Jaguar XJ 5.0 V8 S'charged Supersport, £19,995: With a supercharged V8 under its bonnet, this angry-looking big cat gives a good blend of performance and comfort. It has done only 65,000 miles and has all sorts of kit, including heated massage seats, a premium stereo and rear-seat entertainment.
Rolls-Royce Ghost EWB, £89,999: This stretched saloon from 2014 has covered 90,000 miles at the hands of its one owner (or their driver) and comes with a full service history. Its 6.6-litre V12 isn't known for frugality, but then you don't buy a £90,000 limousine to go hypermiling, do you?
Auction watch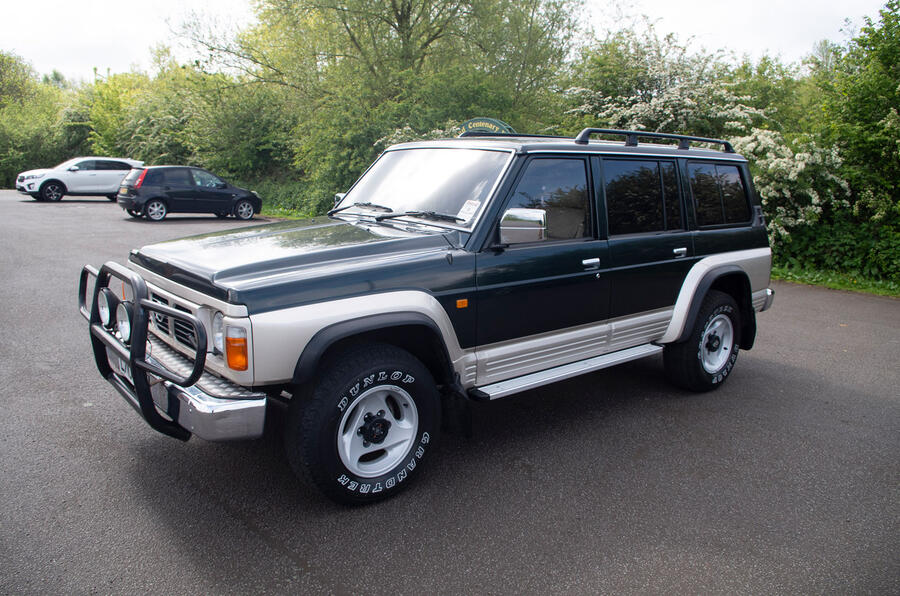 Nissan Patrol: Large SUVs are far from a rarity in the UK nowadays, but some lesser-spotted gems still appear at auction from time to time. Registered in 1994, this one-familyowned time capsule of a Nissan Patrol has driven just 14,000 miles and looks completely unmarked, which is why it went for a strong £21,250. It's said to be one of only 13 left on the road in the UK and is even fitted with its original Dunlop Grandtrek tyres from 1994 (they're probably due a change). There's no chassis damage, which is rare on large off-roaders of this age, and it was sold along with its original owner's manual, factory-fitted spotlights and purposeful roof bars and bull bars.
Future classic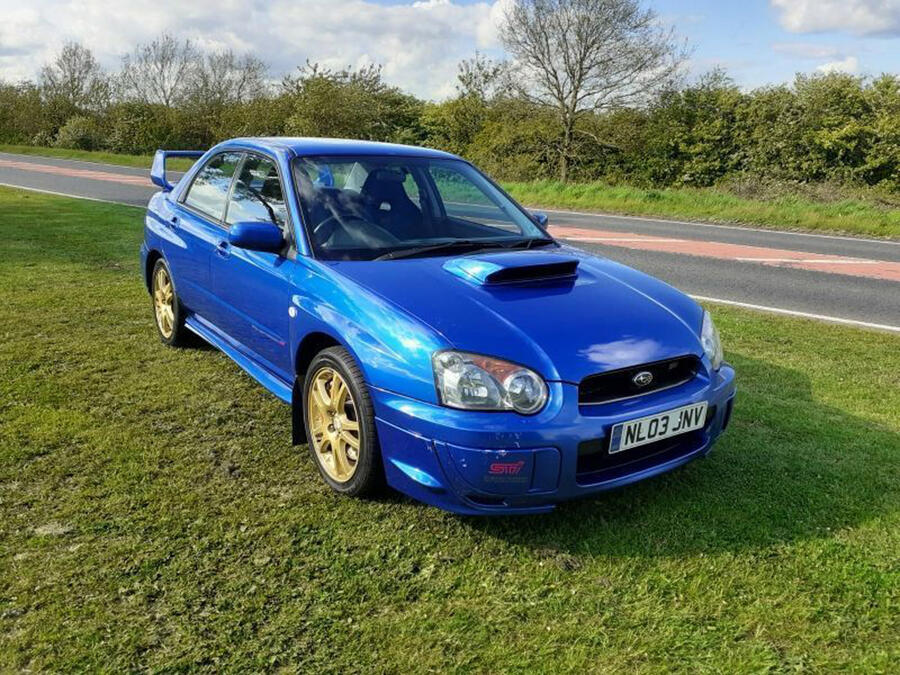 Subaru Impreza WRX STi, £16,000: We all know about the Subaru Impreza WRX as a World Rally Championship supremo, but it also held its own as a bona fide sports car for the road. This 2003 example came with sticky Bridgestone Potenza RE070 tyres, Brembo performance brakes and a lairy, motorsport-style aerodynamic package for optimal handling. Subaru's burbling 262bhp boxer engine shot it from 0-62mph in just 5.3sec. Of course, it won't be for everyone, but the blue-and-gold colour scheme immediately marks it out as a rally refugee, plus there's a pleasing absence of ill-advised aftermarket add-ons. Added incentives include a mileage below 80,000, two keys and showroom-fresh bodywork.
Clash of the classifieds
Brief: I have £5000 for a capacious and cool van to take to the Le Mans campsite.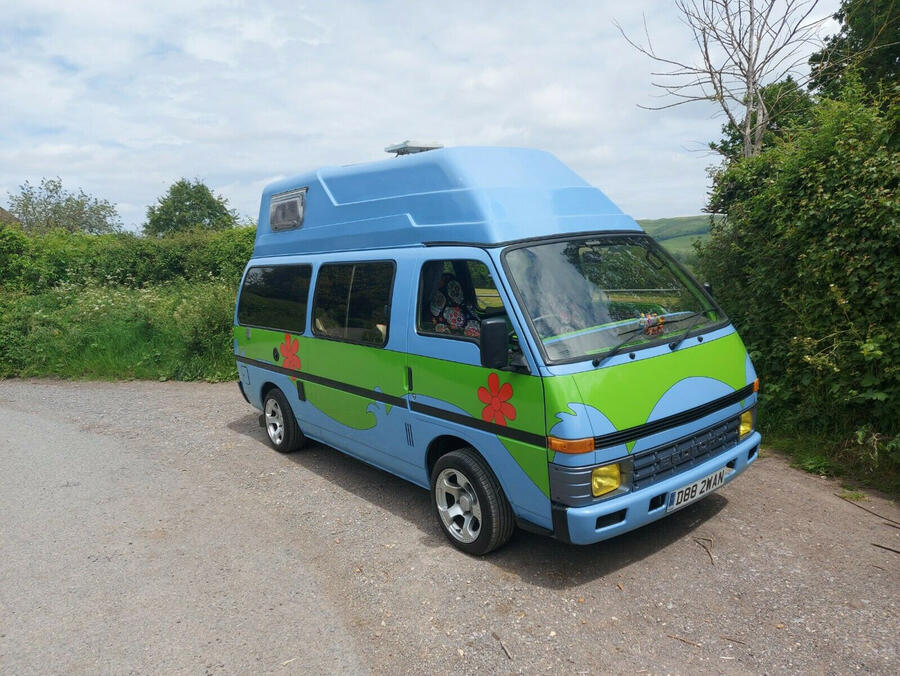 Bedford Midi 1.8, £3500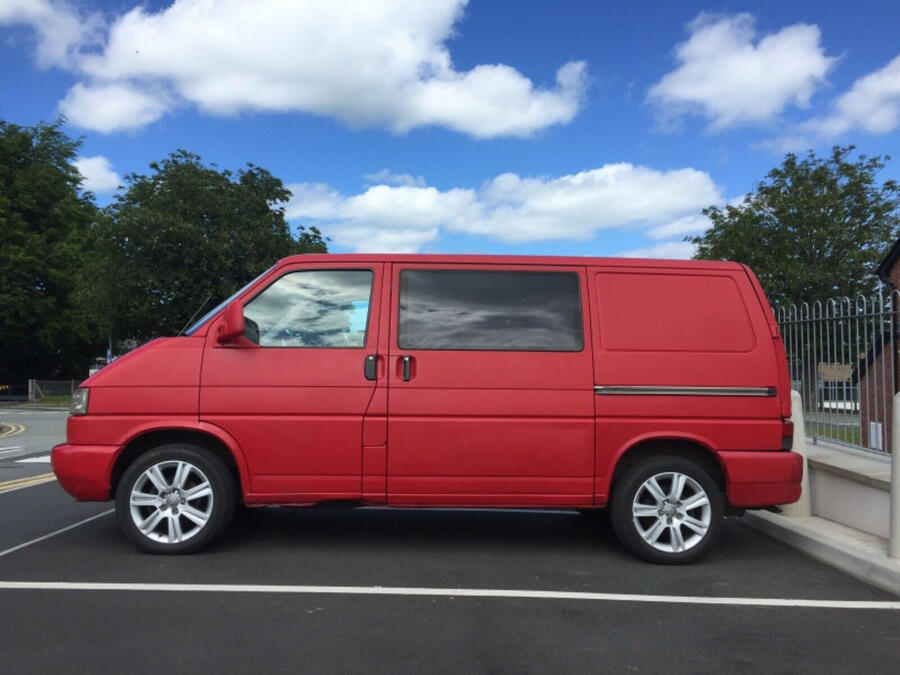 Volkswagen Transporter 2.5 TDI, £4500
Felix Page: Jinkies, it's the Mystery Machine! Wait, hang on… no, it's not. Scooby-Doo and the gang didn't actually ride around in a Bedford Midi, although I can't imagine you would get any stick from the superfans for this comical tribute. Mechanically and cosmetically, it sounds like a peach, so neither you nor your kids will need to do any meddling before the trip.
Jack Warrick: My T4 Transporter provides all the practicality you need without that barmy livery. Its 2.5-litre turbodiesel engine gives plenty of grunt and there's more comfort and space in the back than the average penthouse (maybe). There's a bed, stove, guitar, surfboard and even a picnic basket so you don't have to spend your life savings on La Sarthe sustenance.
FP: A surfboard? I didn't know the swell was so gnarly on the Arnage Straight in August. Also, it's a bit tatty, isn't it? I don't think James would make many friends at the campsite in that.
JW: One man's tatty is another man's well-travelled and cosy. Besides, nobody needs to see the inside apart from James after a hard day of spectating, whereas others have no choice but to be blinded by your Bedford's bright blue-and-green combo.
FP: Well, don't come crying to me when there's a toilet-roll thief at large on the campsite and nobody can guess which van is home to a cunning sleuth.
JW: Ruh-roh! Will your sky-scraping high-top even make it into the Eurotunnel train…?
Verdict: That T4 looks a bit scrappy. I'll take the Midi.
READ MORE
Mercedes-AMG GT Black Series video review: AMG's most powerful car tested 
New Mercedes-Benz EQA gains 4WD option with up to 288bhp 
https://www.autocar.co.uk/car-news/used-...ks-23-july