10-12-2021, 01:53 PM
Buy them before we do: second-hand picks for 8 October
No matter your family size, there's an SUV in the classified car ads to suit your needs. We go hunting
Sensibly-sized SUVs have never been more popular, but that also means the second-hand selection has never been greater. There's an overwhelming selection to choose from, so we've gone looking for some true standouts this week.
Hyundai Tucson 1.6 GDi Blue Drive SE, £12,499
Our survey of mid-price, mid-size SUVs kicks off with a Hyundai Tucson. It lacks the badge cachet of the others here, but we reckon you might forgive it when you hear that it still has nine months of its original warranty remaining. When a 12-month used car warranty that's far less comprehensive is liable to cost around £400, that's a valuable bonus and a real source of comfort.
This 2018 car has had one previous owner and done 39,000 miles. It's a pre-2018-facelift model but still an attractive thing. It's also safe and well equipped, thanks to features including AEB, hill-start assistance, parking sensors, trailer stability control, heated seats and dual-zone climate control. In short, this Tucson is comfortable, practical, reliable and easy to live with. When you're spending the family treasure on a used car, these things matter.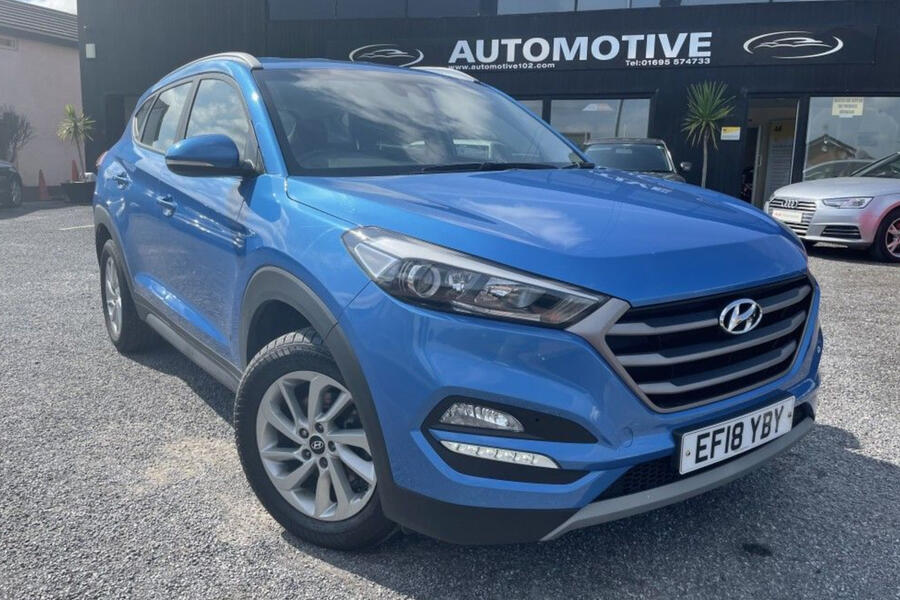 Unlike most of our other choices below, it's powered by a petrol engine. If you're doing average mileage, why pay more for an older diesel? For example, £12,000 is enough only for a 2016 Tucson 1.7 CRDi SE Nav with around 60,000 miles. Admittedly, the example we have in mind has satellite navigation and a reversing camera, which might swing it for some.
Still, the younger, quicker, smoother and lower-mileage petrol gets our vote. It may come with the balance of its original warranty, but the cover's scope can decline in the final two years. For this reason, we would make sure components that have been known to cause problems on some Tucsons, which include the electrical systems, the clutch and the flywheel, are all fit and well.
Audi Q3 2.0 TDI Quattro S Line, £12,500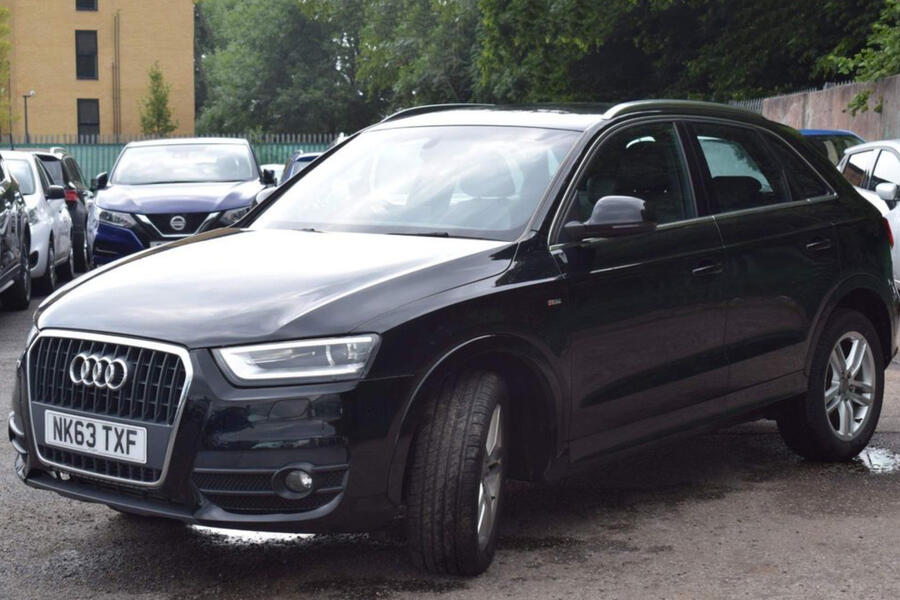 The Q3 isn't the most engaging, but you will enjoy its quality too much to care. That comes at a price, though – this being an old 2013 car with 57,000 miles. Still, its diesel engine is lusty and frugal – although, like the X1 and Tiguan here, only Euro 5-compliant.
Volkswagen Tiguan 2.0 TDI 4Motion Tech Match, £12,495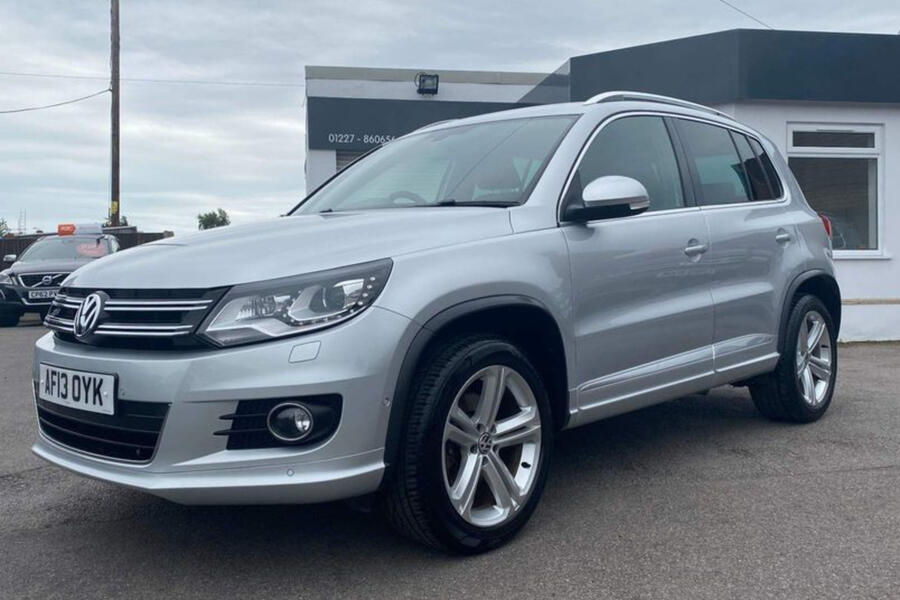 "You're no more likely to fall in love with a Tiguan than a toaster," Autocar once said. At least, like the Q3, this 62,000-mile 2013 car is powered by the VW Group's lusty 175bhp diesel. What's more, you would need to wear a chain-mail suit to feel more secure.
BMW X1 20d xDrive M Sport auto, £12,350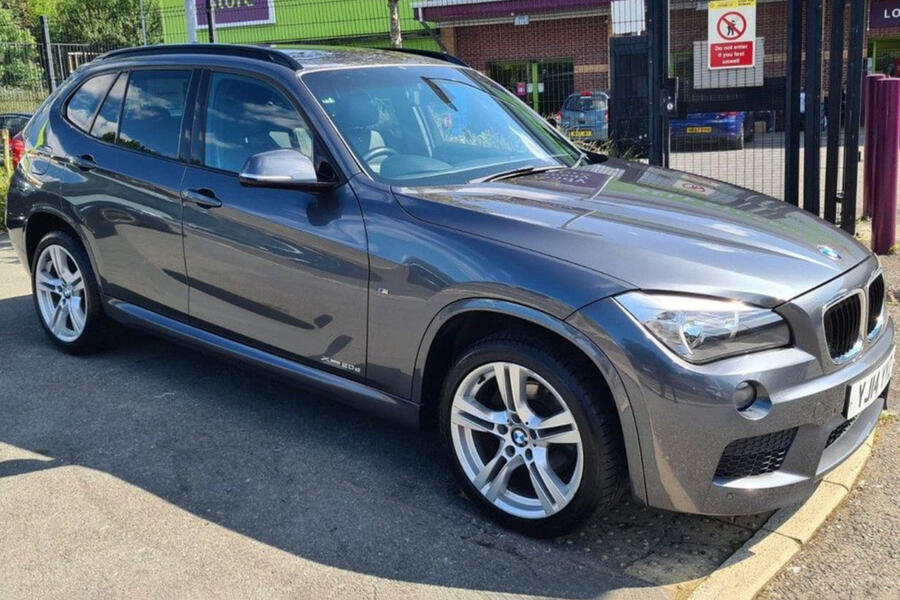 We could have picked a petrol X1 but were tempted by this diesel's superior economy – handy when the car is four-wheel drive. In fact, of all the SUVs you see here, this 181bhp X1 is the most frugal. It's a 2014 car with 60,000 miles and a full BMW history.
Mercedes-Benz ML 63 AMG, £14,995
It's amazing what surfaces when you up your £12,000 budget by just £3000 – such as this crazy 2006 ML 63, which has done 52,000 miles and has a full service history. Its 6.2-litre petrol V8 returns a woeful 17.4mpg yet, being Euro 4, incurs no ULEZ fee.
Auction Watch: Citroen 2VC Dolly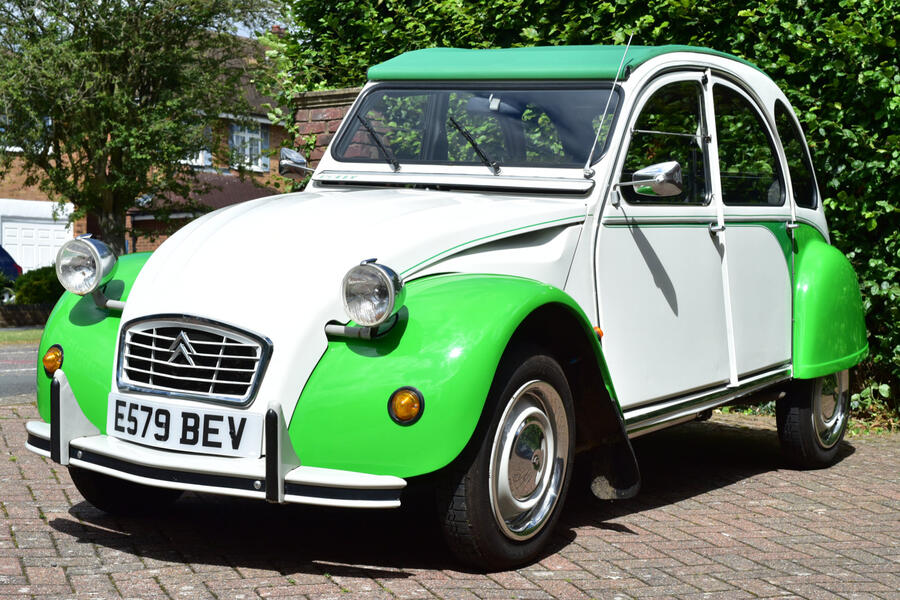 Have you seen the prices of Citroën 2CVs lately? Based on a quick survey, they range from £9995 to £21,400. They make this 1987 example with 66,000 miles that went under the hammer for £8100 look a bargain. It still had its original floor (many 2CVs have been fitted with a replacement that's galvanised) but had been treated to new kingpins and a new stainless-steel exhaust system. Inside, it also had a new dashboard and new seat covers. Assuming (and it's a big assumption) that it was up to scratch elsewhere, then someone had a good day at the auctions.
Future classic: Toyota Mirai, £23,995
Toyota's first hydrogen-fuelled production car may look set for BBC Radio 4's Museum of Curiosity, but such are the increasingly positive noises being made about hydrogen that the Mirai could one day be seen as a pioneer to be valued rather than mocked. We're certainly big fans of this FCEV, whose performance, cruising range and quality impressed us immediately. There are still very few hydrogen filling stations in the UK (11 at the last count), but as this 70,000-mile 2017 saloon proves, that's no barrier to hydrogen-fuelled motoring for some.
Clash of the classifieds: Please can I have a fun car for less than £8000?
Honda S2000, £6995 vs BMW Z4 3.0si £7990
Mark Pearson: Oh my goodness. You asked for fun on a budget and I've got it! This Honda S2000 is a perfectly balanced delight. I've got an 8300rpm, 237bhp 2.0-litre VTEC engine pumping out the gas, and that means 0-60mph in 6.0sec. I've got rear-wheel drive and low polar moments, too. I've also got aluminium double-wishbone suspension, super-sharp steering and a hood that's quick to erect and lower. Top that, Oliver.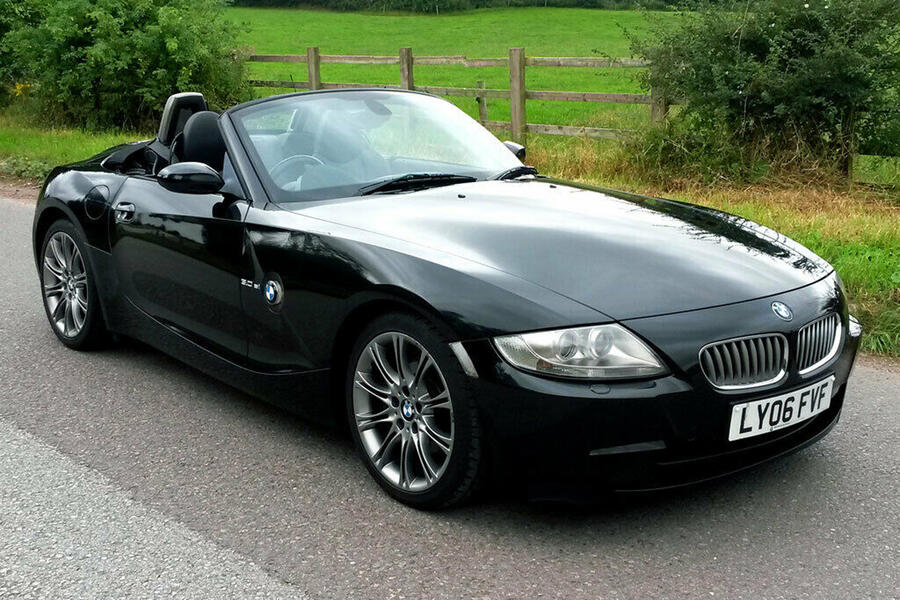 Oliver Young: I'm impressed, Mark, really I am. The S2000 is one of the all-time greats, so for my choice I've had to search for an underdog – and boy, did I find one. BMW is responsible for some of the best driver's cars ever made, and the Z4 3.0si is one of them. It has a 265bhp 3.0-litre straight six – the lightest volume-production six-pot of its time – plus rear-drive handling that's both playful and precise.
MP Yes, it's interesting, I admit, but it's no S2000. Consider my car's Torsen differential, special Bridgestone tyres and digital instruments. S2000s are taking off in value, too.
OY So you can read the brochure. It's certainly a future classic but, with 140,000 miles on the clock, you're pushing the envelope somewhat. My beautiful BMW offers better value, is quicker, sounds better and is just as joyous to drive. What more could you ask for?
MP a VTEC engine.
OY Ah yes, a distinctive lack of low-end torque: that's exactly what the Z4 needs.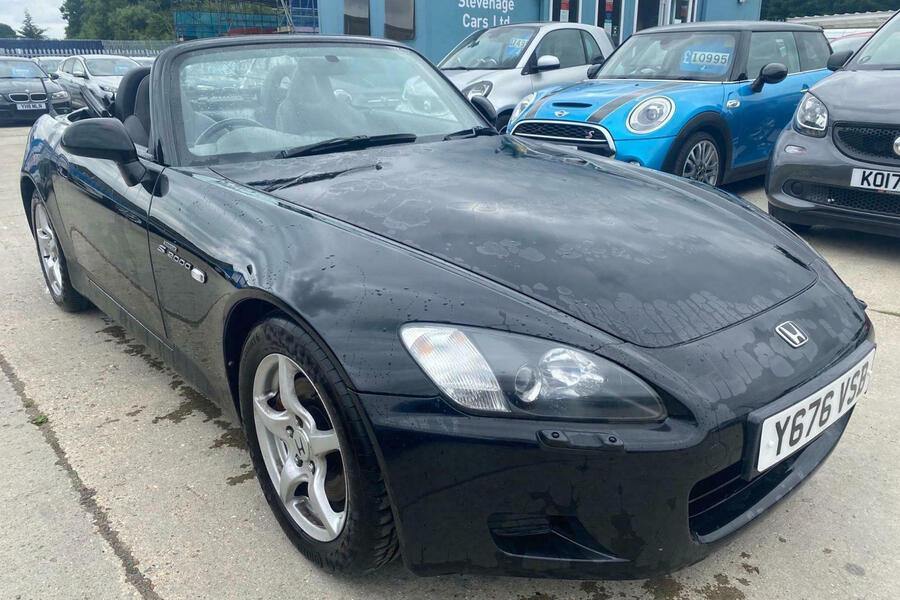 Ruppert's Verdict: I'll take the very special infinite-revs S2000, please.
https://www.autocar.co.uk/car-news/used-...-8-october