06-14-2021, 04:05 PM
Buying a £1000 Saab from a hidden car collection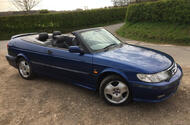 The hunt for a summer soft-top led our man to discover one car fanatic's retro haul
I bought a car the other day. Okay, I know that's not exactly an earth-shattering revelation, particularly in a place like this, but the process reminded me of a used car adage about 'buying the seller rather than buying the car'.
You know the sort of thing: you turn up at an immaculately kept house with an impeccably manicured lawn to find a kindly and honest vendor who just wants the car to go to a good home. It doesn't really matter whether the prospective purchase is exactly the make, model or colour you were looking for, but the price is right and you know, you just know, the car is a good 'un because, well, so is the person selling it.
Given the area of the market I was swimming in (spending more than a grand would be pushing the boat so far out it would disappear over the horizon) and the car I was looking to buy – an early Saab 9-3 convertible – expectations were low. (Yes, I know the 9-3 convertible is a bit hopeless to actually drive, but as a bit of summer fun for a family of four, it's just the ticket.) Trawling the classifieds turned up plenty at or around our budget, but each had an MOT history so terrifying that it would take me a week to come out from behind the sofa after reading it.
I was on the verge of giving up and looking for something more sensible when an acquaintance revealed that his brother was selling a 1999 9-3 SE cab. He was into his cars and had bought it for much the same reason as me: a bit of a laugh for him and his family while the sun was shining. Unfortunately, the pandemic hit and he wasn't able to use it, so he'd spent lockdown fettling the Saab instead. This was sounding good, plus it was also in the same Cosmic Blue as our leggy 9-5 estate hack. (Did I not mention the Trollhattan bug had already bitten?) 
But why was he selling, now restrictions were easing? My contact mumbled something about 'a few other projects' that were taking up his time. Intrigued, I gave the vendor a call, who said all the right things about the work he'd done and the price he was asking. Buoyed but not yet convinced, I took a trip to his place for a spot of tyre-kicking. 
As soon as I pulled up outside the house (very nice sprawling country cottage. Tick. Well kept garden. Tick) I knew this could be the one. Outside on the road was an immaculate X358 Jaguar XJ, while on the drive was a minty P38 Range Rover and a couple of Series III Land Rovers, one with an ultra-rare 2.6-litre straight six. And was that a Silver Shadow under that cover? It was! And then there was the Saab, polished to within an inch of its life. This was good.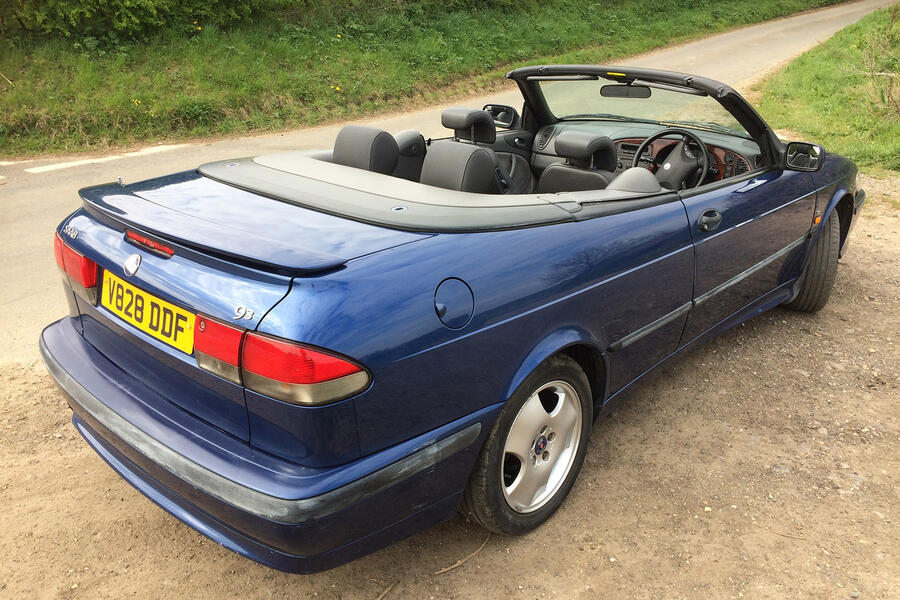 I looked around the 9-3 as he detailed the work that had been done. It was careworn, but mechanically straight, the roof worked and didn't leak, and there was a wedge of history and plenty of MOT left. Yet I was also distracted by the other cars, and so we got talking about those as well. "Would you like to see the rest?" he asked casually. There are more?
First up was the garage. In here, we found another early Land Rover and a lovely Citroën Ami 8. Then under covers at the back was a Ferrari 348 ("I bought that at knockdown price just after the 2008 crash. You've got to own a Ferrari") and a G-Series 911. Yet this was just an amuse-bouche. Up the road was the storage unit he shared with his brother and here we found, in no particular order, a 1930s Lagonda, a Daimler Dart, an Austin Seven, three (yes three!) Maserati Biturbos, a couple of X300 Jaguar XJs and a TVR S2 that had been supercharged ("my father reckoned it needed more oomph as it wasn't as quick as mother's Biturbo"). There were more hidden away, and we ended up exploring and chatting for more than two hours.
"I suppose you should test drive the Saab?" he asked eventually as we wandered back to the house. I'd forgotten about the 9-3.
I did take it for a spin (laugh-out-loud scuttle shake was the main takeaway) but ultimately I knew I didn't need to, because after chewing the fat and viewing his collection, I just knew the Saab would be spot on. In fact, after that experience, I'd have handed over the cash sight unseen. Never has spending a grand on a car (he even threw in a spare coil pack, market value £250) felt like such a solid investment. As they say, it's all about the seller, not the car.
READ MORE
The history of Saab - picture special
Top 10 best convertibles and cabriolets 2021
https://www.autocar.co.uk/opinion/new-ca...collection