12-12-2022, 01:12 AM
Can Scotland re-establish its automotive industry?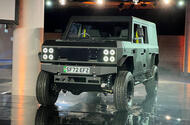 Munro Mk1 will be built at an East Kilbride factory, creating 300 jobs
Electrification provides an opportunity for new players to make their mark globally
Is Britain's journey to electrification a chance for Scotland to re-establish itself as a noteworthy presence in the automotive industry?
That's the hope north of the border, where there are encouraging signs that the country can play a more prominent role again after a particularly fallow period.
Scotland's lack of contribution in recent times is all the more marked given its influential status in the formative days of the British motor industry in the 1900s, when manufacturer Arrol-Johnston of Paisley was among some respected pioneers. After that initial success, Scottish fortunes fluctuated over the course of the 20th century, until the closure of the Linwood facility in Renfrewshire in February 1981 spelled the end for car production there. 
Since then, Scotland has been something of a backwater in terms of the UK motor industry.
Now, though, the dawn of a new era is bringing fresh impetus and a renewed sense of optimism.
The most obvious example is the well-documented progress of Munro, which has plans for 2500 of its electric 4x4s to be produced at a new factory in East Kilbride, South Lanarkshire, and shipped to the US over the next three years, creating 300 jobs in the process.
Positioned as a rival to the Ineos Grenadier and electric conversions of old Land Rover Defenders, the Munro Mk1 starts from £59,995 (subtract VAT for commercial-use buyers) and offers off-road credentials plus a 1000kg payload.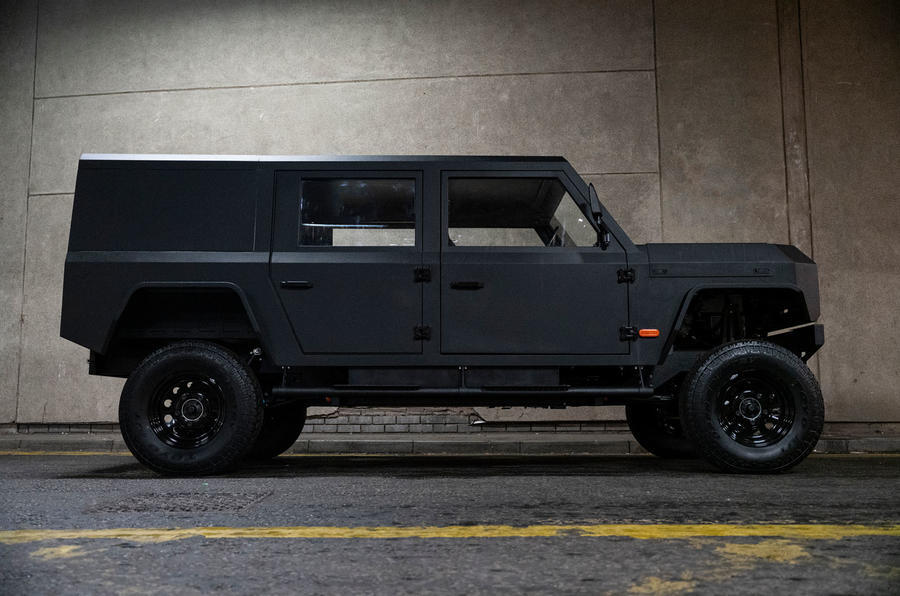 While Munro has captured the headlines, there is more going on elsewhere and at a more granular level, and the Scottish administration has identified the changing landscape as a genuine opportunity.
A government spokesperson told Autocar: "Scotland has potential to build world-leading industries in areas where our people, technology and research capabilities can deliver a global competitive advantage. It is also critical that people and places benefit fairly from the shift to zero-emission transport." (Scotland is targeting 2030 for the phasing out of new petrol and diesel cars, five years ahead of the UK).  The spokesperson continued: "That is why the Scottish government's National Strategy for Economic Transformation (NSET) will help ensure new and current businesses in areas like zero-emission vehicle manufacture are supported in investing in innovative ideas that could lead to new industries, new green jobs and benefit communities across the country."
NSET was published in March this year and is bold in its ambition, claiming: "Scotland already occupies a position of global leadership in the design, development and operationalisation of a range of current and future key industries including the decarbonisation of transport, particularly the development of a high-value manufacturing base for low-volume, high-value zero-emission vehicles." This ambition is aligned with Scotland's Inward Investment Plan, which identifies decarbonisation of transport, including the attraction of EV manufacturers, as one of nine key opportunity areas for the Scottish economy.
Among NSET's strategies is the intent to develop electrification-focused "clusters" within specific areas in Scotland that serve as "coherent attractors and focal points where success breeds success and which create maximum economic impact and opportunities for growth". As NSET points out, when located alongside the likes of a university or innovation centre, these clusters can boost research and technology development.
One key location, as Scotland grows and defines its role, will be the Michelin Scotland Innovation Parc in Dundee, the evolution of which has reflected the arrival of the new era.
It was once the site of a tyre factory that employed around 850 people, but as tastes changed – it specialised in smaller tyres, as the market warmed to bigger designs – and lower-cost products from Asia gained in popularity, it closed its doors for good in 2020.
But Michelin remained involved, and together with Scottish Enterprise and Dundee City Council, it has worked on developing a 32-hectare site that aims to generate economic growth, impact the local supply chain and support innovation as Scotland progresses to net zero. 
Phase one of the £25 million project is already complete, and by the time the site has been entirely transformed, several large industrial units will be complemented by an Innovation Campus. Thirteen tenants are already in situ, with more companies on the way, including potentially AMTE Power, which has identified MSIP as the preferred site for a 'MegaFactory' that could produce more than 25,000 battery cells a day, creating 215 on-site jobs and another 800 in the wider supply chain.
Greig Coull, CEO of MSIP, told Autocar: "We are fast becoming a hub in Scotland where industry can thrive, underpinning the growth of existing and new businesses and developing new technology and skills provision, all of which will support in the delivery of a just transition to net zero in Scotland."
Scottish Enterprise has been heavily involved elsewhere, too. It has provided support for Alexander Dennis Limited (ADL) – the bus manufacturer based in Larbert, near Falkirk, which is one of the "global leaders" highlighted in NSET. ADL's single-deckers and double-deckers lead the market in the UK and have been developed using batteries and tech from Chinese giant BYD. In 2021, ADL also announced plans for a new-generation hydrogen double-decker.
Another groundbreaker that has benefited from Scottish Enterprise backing – to the tune of a £500,000 grant – is Emergency One (E1), which, from its base in Cumnock, East Ayrshire, launched the world's first electric fire engine in 2020. The innovative E1 EV0 uses battery power for its engine and water hose pump, and marked a significant breakthrough for the company, the UK's largest manufacturer of specialist fire and rescue service vehicles and equipment.
While these are some way removed from the mass-production passenger cars that Scotland once boasted, they do serve as useful reminders of the technological expertise the country is capable of and the backing that can be available. The hope, in the long term, is that these successes are noted by those in the EV industry and investment follows. 
Time will tell, but after more than four decades in the automotive industry wilderness, the fact that Scotland is even thinking in such confident terms is a step in the right direction.
The 1981 end of the Scottish car industry
For many of a certain age, the Scottish car manufacturing industry is summed up by one word: Linwood. And the connotations are not positive.
The Linwood factory, near Paisley, closed in 1981 having produced an estimated 450,000 vehicles over a period of 18 years, with the Hillman Imp arguably its most famous product. This was a respectable figure, but in Scotland, Linwood has become synonymous with deindustrialisation and decline – a result of more than 5000 workers losing their jobs and the Proclaimers immortalising the plant with the "Linwood No More" refrain in their 1987 hit "Letter From America". 
Even today, political allegiances dictate opinions on who was to blame for Linwood's demise, but what was undeniable was that regular industrial action and poor sales for the Avenger and Sunbeam it produced under Peugeot/Talbot ownership in its latter days played a major part. No major company has seriously considered Scotland as a manufacturing base since.
In recent years, Raptor, based in the East Lothian village of Athelstaneford, has kept the flag flying for Scottish car production with its lightweight sports cars. Raptor has had no problem amplifying its Scottishness to appeal to patriotic petrolheads, but in 2020 co-owner Andy Entwistle admitted its location also caused some issues. Entwistle said: "One of the biggest problems is because we are Scottish-based, we don't have a lot of engineering around us to allow us to rely on sub-contractors to make things for us. If you're in Leeds or Manchester or Birmingham, you can pick up the phone book and get 20 or 30 people. That's been difficult."
Within that context, it's easy to understand why the Scottish government is so keen to pursue the idea of electrification hubs and clusters as it chases its net zero ambitions.
Graham Hope
https://www.autocar.co.uk/car-news/busin...e-industry