11-30-2022, 12:09 PM
Can solar-electric cars break into the mainstream?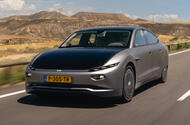 €250k Lightyear 0 is a proof of concept for integrating solar charging tech into an electric car
Dutch firm Lightyear aims to sell 100,000 affordable solar-electric cars per year
Betting on the weather is generally a risky business, particularly in the variable climes of northern Europe. 
But there seems to be plenty of confidence in the potential of Dutch solar-powered EV maker Lightyear, which in early September announced it had raised another 81 million Euros in investment as it gears up to begin production of its first vehicle, the Lightyear 0.
The appeal of solar charging on vehicles, in theory at least, is obvious. By using energy from the sun, there is less need for drivers to plan journeys around charging points, as a car can 'top up' when parked or on the move. And this, in turn, reduces range anxiety, extending the distances that can be travelled on a single charge.
Specifically, as Tom Selten, Lightyear VP, business development, told Autocar Business: "We can deliver a car that needs 80 percent less charging and has twice the range on the same battery pack compared to a standard EV."
How effective the tech actually proves in practice will be demonstrated when the first Lightyear 0 models are delivered to customers later this year. 
From what the company has presented thus far, the car is an undeniably interesting prospect, with a teardrop design delivering what's claimed to be a "record-breaking" drag coefficient of less than 0.19, and heavy use of carbon fibre and aluminium providing a relatively light weight of 1,575kg for a vehicle exceeding five metres in length. 
Performance is not its forte; running off four electric motors tucked into its wheels, it takes a leisurely ten seconds to go from 0-62mph. Instead, the focus is very much on efficiency, thanks to a small 60 kWh battery pack and the headline attraction, those all-important patented double curved solar arrays which occupy five square metres over the bonnet and roof.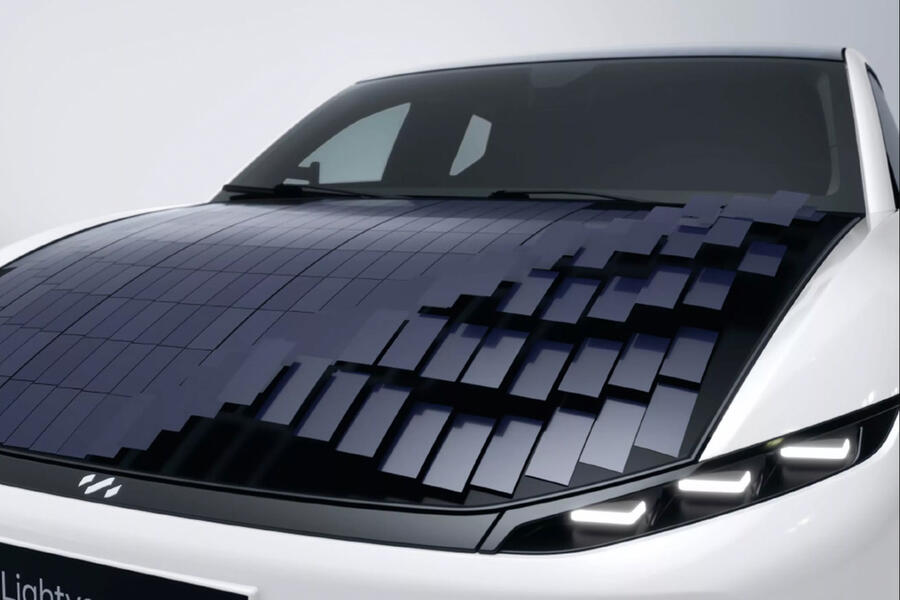 According to Lightyear, this all facilitates a potential range of 1,000km (620 miles) between plug-ins, and up to 70km (43 miles) of additional daily range. These figures are based on ownership in southern Spain, though – if you live in, say, the relative gloom of Glasgow rather than glorious Granada, an extra 30km (18 miles) a day would be feasible. 
With a starting price of 250,000 Euros (£216,983), the Lightyear 0 – available via the company's website, with orders from Britain accepted – will be limited in number, with 946 being made, and essentially act as a toe in the water for the nascent tech. It's what comes next, in 2025, that the firm hopes will be a game changer.
Selten explained: "After demonstrating the technology with Lightyear 0, we will begin production of Lightyear 2, our more accessible mass-market model, which, in addition to our current markets [the EU, Switzerland and Norway], will be sold in the UK with an adjusted steering wheel, the US, and eventually Asia. 
"Our ambition is to ramp the volumes upwards of 100,000 a year. Lightyear 2 will be built with families in mind, and with an accessible price point, starting at €30,000 (£25,940), and cost of ownership to rival a mid-sized fossil fuel-based car. It will truly bring clean mobility to the masses."
100,000 is not an insignificant number; sufficient in ambition to prompt even a solar sceptic to pause for thought. Certainly, with a string of alarmist headlines over the past few months highlighting delays to solar projects caused by increased costs and shortages of raw materials, it's easy to doubt the viability of the tech. But Lightyear remains bullish.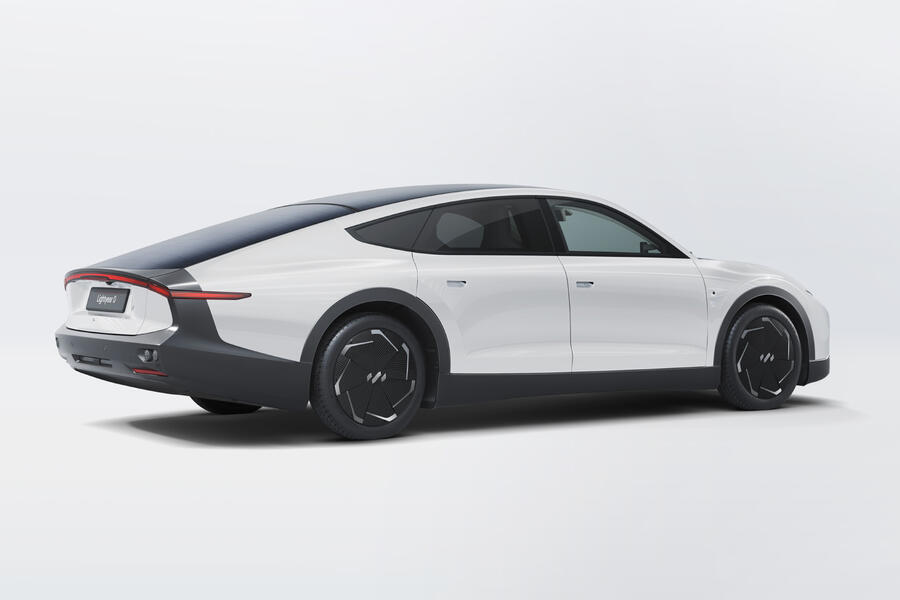 Selten continued: "Like all companies reliant on external supply chains, Lightyear is not impervious to fluctuations in inflation and rising costs of raw materials. However, we have been able to account for these expected hurdles in our procurement process. We are still set to go into production this fall."
That confidence is boosted by partnerships with seasoned industry names including Koenigsegg, Bridgestone and Valmet Automotive, which will manufacture the Lightyear 0 at the same base in Uusikaupunki, Finland, that has seen Porsches, Mercedes and Saabs roll off the production line over the past 50 years. 
Selten hopes their involvement will add credibility and stimulate growth: "With international companies such as these partnering with us on bringing our technology to customers, there is a high chance that we will receive more interest from international investors." To date, much of Lightyear's investment has come from its native Netherlands.
What the company won't commit to, though, at least at this stage, is supplying its expertise and proprietary tech to other manufacturers should the idea of solar power take off in the way it anticipates. "Currently we have no plans," stressed Selten.
Only time will tell if solar-powered electric hybrids will play a starring role or a bit-part in the EV revolution, but even a hardened cynic would concede that Lightyear's rationale has merit.
Selten concluded: "What we currently see is that in many places in the world, there is no dedicated charging infrastructure for electric cars in order to make electric mobility for everyone a reality. Additionally, battery costs for electric cars are still very high, with often one third or half of the purchase cost of a car consisting of the car's battery. We believe that by focusing on efficiency and making the battery pack smaller, we can keep the cost of mass-produced cars low and serve markets with less developed charging infrastructures. 
"With the current developments in solar mobility, we are positive that solar-powered electric vehicles will become the norm in the future."
Graham Hope
https://www.autocar.co.uk/car-news/busin...mainstream