08-11-2022, 05:35 PM
Can you use the Toyota Aygo X as an SUV?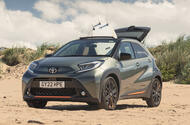 High-riding Aygo X replaces the Aygo
We test the Toyota's newest hatch by taking it to the beach, with a bike – and a dog
The McMurtry Spéirling hurtled up the Goodwood hillclimb last month in a fantastically short amount of time – less than any other car in Festival of Speed history.
Thousands of race cars have made that ascent, all designed with purity and speed in mind and therefore not wasteful in the slightest, yet among them the Spéirling still stands small. At just 3.2 metres long and 1.5 metres wide, its footprint is little bigger than an original Mini's. So as its ground-effect turbine kicked metaphorical sand into the collective faces of the bigger cars around it, it scored one for the little guy.
And so to the Toyota Aygo X. Is it here to repeat the feat in its chosen field? We will see. It replaces Toyota's Aygo, which belongs to a class that Toyota is keen to keep alive even while Citroën and Peugeot, which used to produce cars the same as the Aygo in all but name and badging, have given up on the idea.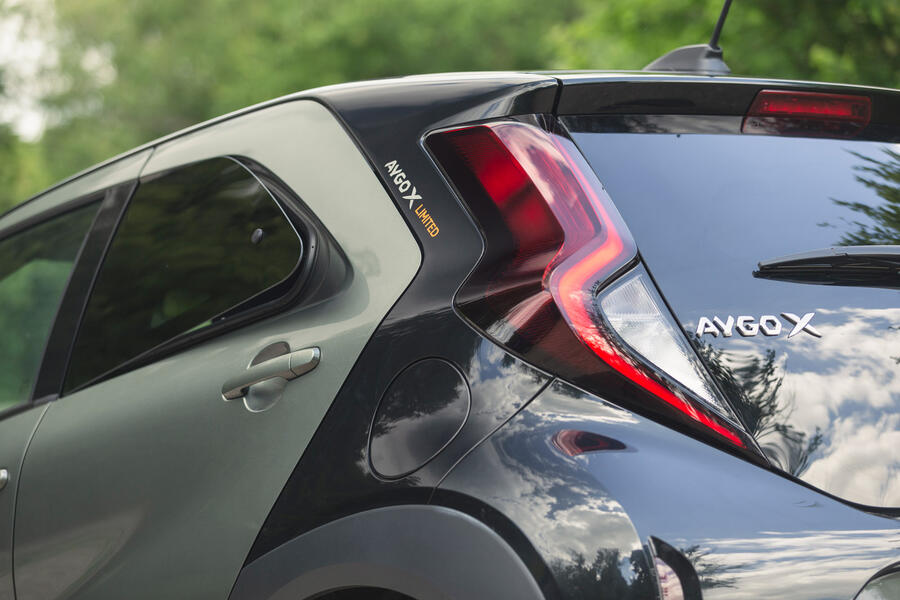 The problem is that it's incredibly hard to make money from small cars, and every time another expensive-to-meet emissions or NCAP safety regulation strolls in, the harder it gets. So the Yaris-platformed Aygo X is not only a little taller and a little more rugged than most city cars but also not just a little more expensive. It starts at £14,805 and in this Limited Edition form costs £19,650.
So don't just think of it as a city car. Think of it as the hottest crossover in town (Toyota's words) or as a compact lifestyle SUV (my words).
Probably to its credit, Toyota has resisted the urge to photograph people doing lifestyle-ish things in the Aygo X, given that it's so small. As for a sofa advert, it's probably better not to photograph tall people with it, lest it looks its size. It's 23cm longer than the old Aygo, but it's still minuscule by most new car standards.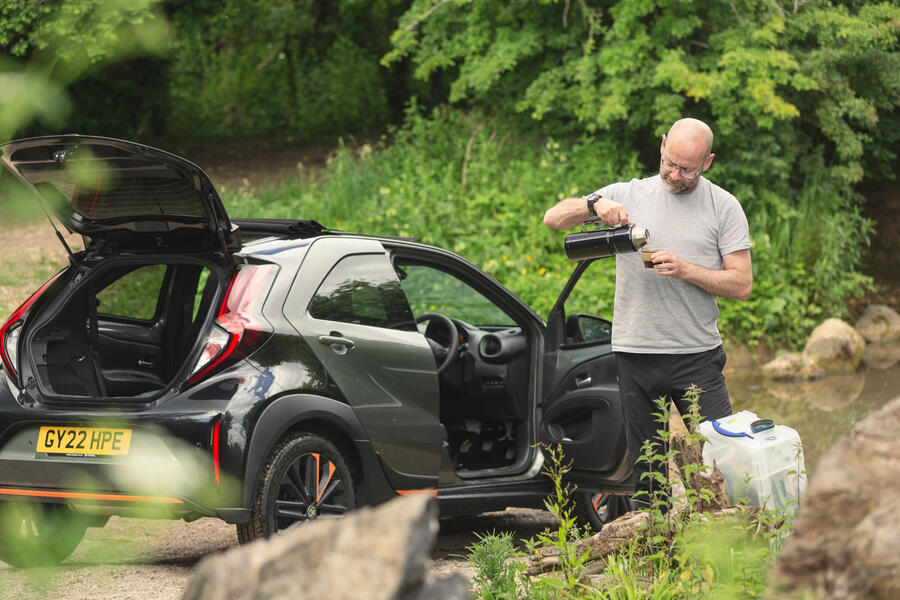 But that won't stop Team Autocar. I have a day with the Aygo X to find just how active and adventurous you can be in a vehicle that occupies only 60% of the road space taken up by a new Land Rover Defender 130. Is it capable enough to sock one over on a 2500kg 4x4 when, at 940kg fully fuelled, it weighs less than 40% of that? Can it, say, do a Spéirling to the SUV establishment?
Task one: looking the part. Now, I will grant you that cladding a city car with plastic and lifting it to increase its machismo is like carving a frown onto a jelly baby. But there's a stance here, a wheel in each corner, tidy body sculpting and an eager nose-down attitude with even a little muscle at the back. I like it.
It's so compact that 18in wheels (wearing 175/60 tyres) fill the arches with more oomph than 22in rims on a 'proper' SUV. Unlike those, you will have to search hard to find listings for the Aygo X's rough-road credentials. No departure or approach angles or wade depths are listed.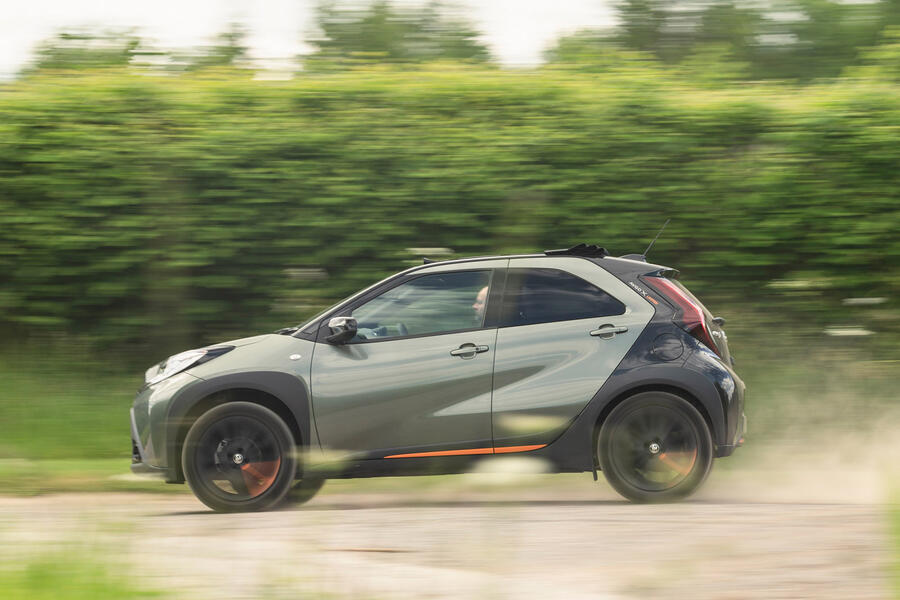 But any crossover will easily drive so far into the rough that most bystanders will think it's having an accident, so I have no qualms about punting the Aygo X down a green lane, especially on a relatively dry day, where its lack of four-wheel drive and its efficiency-focused tyres won't be problematic.
I fret a little more about the ford partway along this section of the Fosse Way. I ping open the Aygo X's bonnet to see where the air intake is. It's high and will remain dry, and I'm as worried about water pouring in through the bottom of the doors or running out of traction. But this is a thoroughfare that has been used for almost 2000 years, and in that time somebody will have got wetter and more stuck than I possibly could.
They would laugh at my expression of concern, so bravely – so, so bravely – onwards I press. It's actually shallower than it looks in here. You could go much, much deeper. Stick a set of knobbly tyres on your Aygo X and it would never run out of grip, either.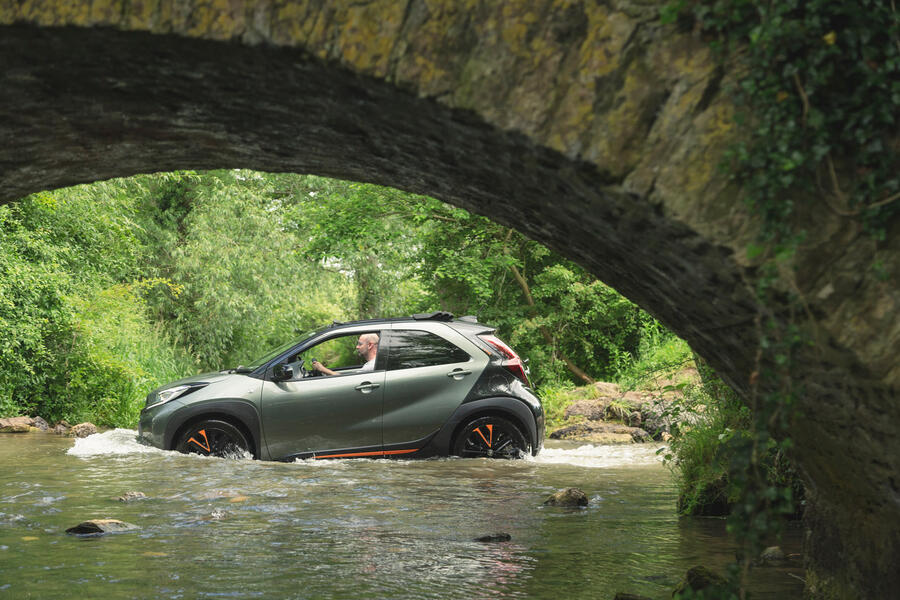 And be honest: how much more rugged do you need? On a set of winter tyres, I think this would make a brilliant snow resort car.
Granted, little cars by definition don't have a lot of space inside. But I think there's enough in the front of the Aygo X, and it has all the information and entertainment that you can realistically use while driving. There are heated seats for the winter, too, and a rather lovely canvas hood, Citroën 2CV-style, for the summer.
But things are tighter in the back. Reader, there's no seven-seat option. But I can sit behind my own driving position easily (not that I'd volunteer to be there during a transcontinental driving holiday), and while the boot is small and the hatch smaller still, the rear seats split and fold.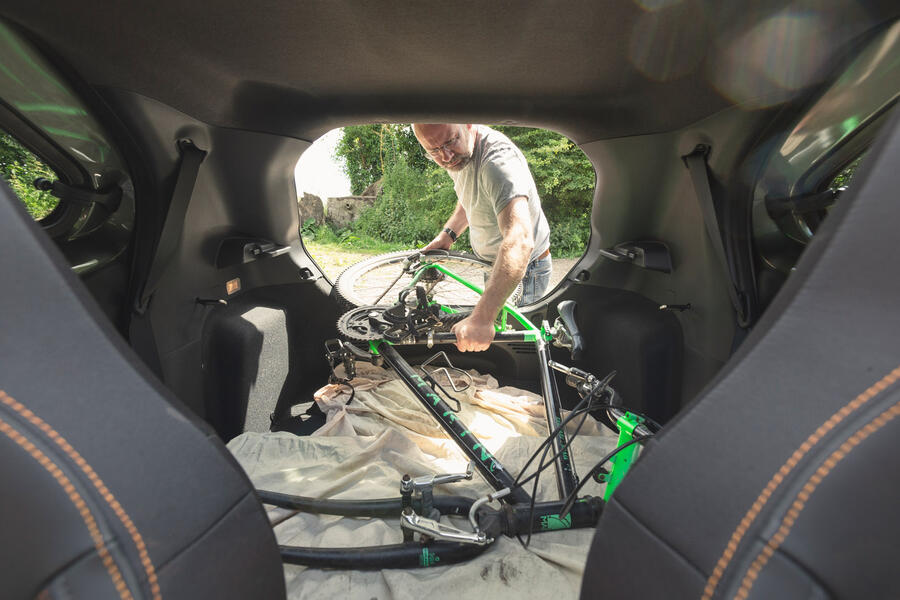 One bike with its front wheel removed fits in easily. With all the wheels off, you could get several bikes in. And an old fitted double bed sheet stretches perfectly over the edge of the seatbacks to stop them getting scratched. I suspect that wasn't in the design brief, but there you go.
I'm convinced that this car is as lifestyle-compatible as most drivers would need. And on the road? It rides firmly, capably and quietly, resists pitch and roll well and feels agile and athletic.
And, well, look, the accelerative urge of a 71bhp 1.0-litre engine isn't something best combined with the aerodynamic effects of a surfboard on the roof, it's true. Nor even is the car's own air-con. But while a 15.6sec 0-62mph dash is sluggish, this level of performance provides plentiful opportunities to enjoy the crispness of the five-speed gearbox every time you engage fourth on a motorway incline. And an easy 60mpg, even more if you try, never gets old.
Because the less money you spend on fuel, the more you have to spend on the fun stuff, right? The lifestyle. The trappings and activities that are expected to come with owning the kind of off-roader that Toyota doesn't actually claim the Aygo X is but which it pretends to be with remarkable deftness.
Are there bigger, more sensible, more practical cars out there for your £20k? Sure. But more fun? Not many. Score another for the little guy.
Four wheel drive Tonka toys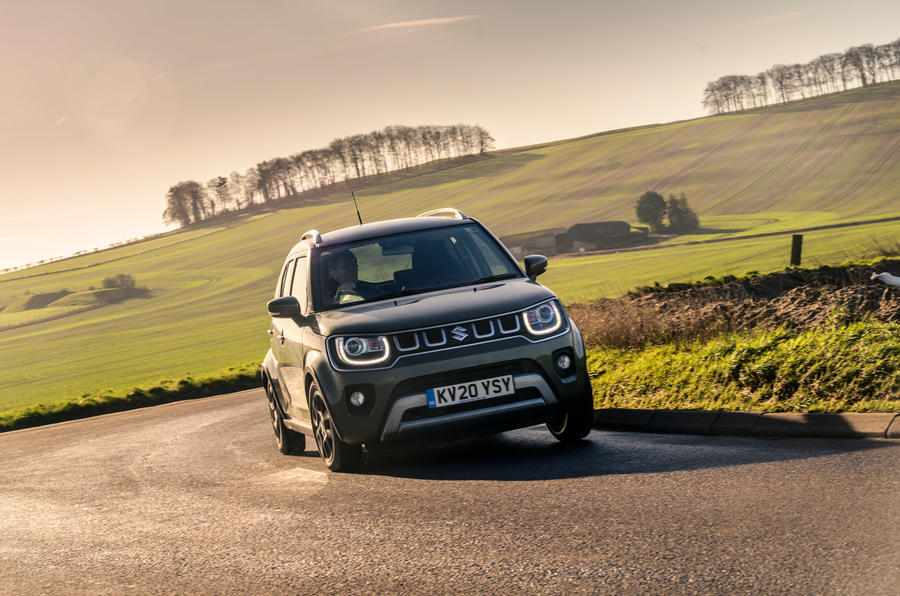 Want actual four-wheel drive from a cheap new car? There's no 4x4 Fiat Panda or Dacia Duster any more, so try the Suzuki Ignis Allgrip. Priced from £18,249, it's bigger yet cheaper than this Aygo X.
For cheap used 4x4 fun, only about £2500 will get you into a Suzuki Jimny from 2005-2010. This car isn't, it's fair to say, as capable as the Aygo X on the road, but it's great off it.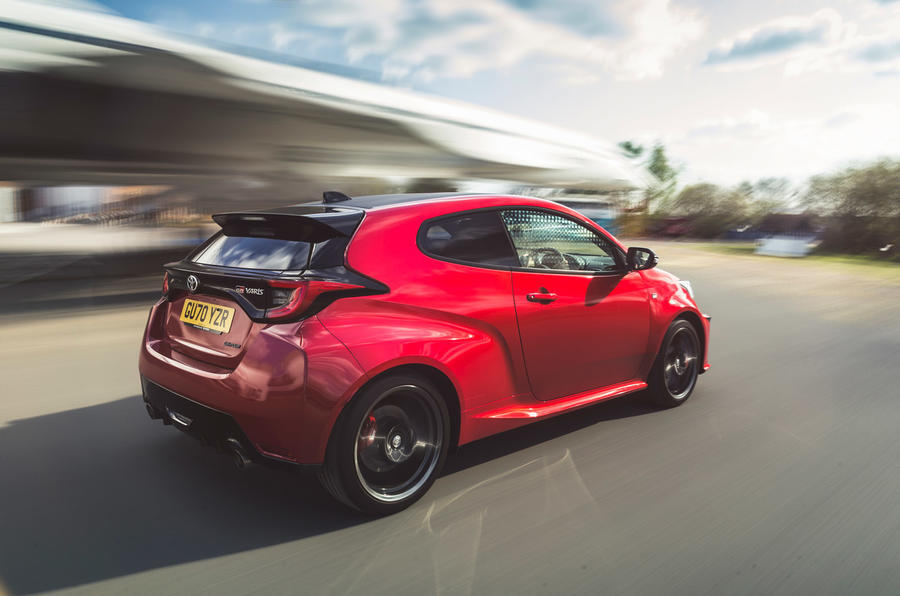 The Yaris Cross 4x4 isn't offered in the UK, which means your cheapest way into a four-wheel-drive Toyota is the £31,170 GR Yaris. Not quite the same thing, it's true, but it's very good on the road.
https://www.autocar.co.uk/car-news/featu...aygo-x-suv