10-04-2021, 12:12 AM
Car auctions: the complete guide to buying a car at auction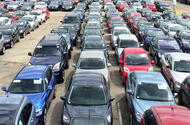 Bargains can be found at auctions if you know what you're doing. Here are the key things to look out for
Which auctions can I bid at?
The two major car auction groups, BCA and Manheim, no longer allow members of the public to register and buy cars. A spokesperson for BCA says its decision to exclude the public has its roots in Covid and the changes the pandemic prompted, not least the company's temporary suspension of physical auctions. If you're a motor trader, you're still welcome at BCA and Manheim auctions, although BCA's auctions are exclusively online.
Meanwhile, although the majors may have closed their doors to the public, the country's largest independent motor auction group, Wilsons Auctions – which, in August 2021, acquired long-established West Oxfordshire Motor Auctions – does allow the public, as well as motor traders, to bid online and, depending on the location, in person at a physical sale. It has a number of sites around the country. Visit its website to find your nearest centre or bid online.
There are other independent auction companies across the country that also welcome members of the public, including Cannock Motor Auctions, which holds only physical sales, generally of older used cars, and Anglia Car Auctions, which runs physical and online general car sales and online-only classic car sales.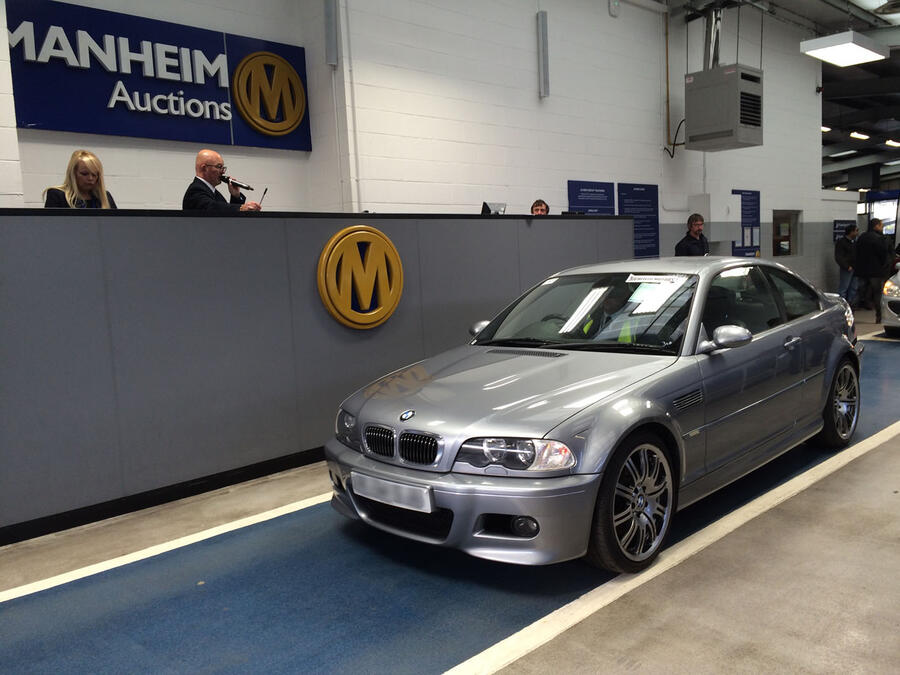 How should I prepare?
Whether you're a trader or member of the public, if you're intending to buy at a physical auction rather than online, and it's your first time, before you even think of bidding, visit a sale purely as a spectator. Auctions are marketplaces for seasoned experts so learn the process and familiarise yourself with the hustle and bustle of the auction hall.
This way, when you are ready to buy, you won't be overwhelmed by the experience. If buying online, the dangers of bidding recklessly are even higher since you need only press a computer key and the car is yours. For this reason, follow a few sales to get a feel for the pace and for prices.
Although it no longer accepts bids from the public, Manheim Auctions has produced a jargon buster on its website to help everyone understand auction lingo.
Do I need to register to bid?
Generally speaking, all bidders – trade and public – must register and pay a deposit (depending on the auction between £200 and £500) to bid online or in person. You'll be given a bidder's number that allows you to bid. If your bid for a vehicle is successful, the deposit can be put towards the full payment of the vehicle. Should you not buy a vehicle, the deposit will be returned on request at the end of the sale.
You will also need to show photo proof of ID and proof of address before you're able to buy a vehicle, so make sure you have these with you.
How do I get the best deal?
Ensure you know which specific model or type of car you want and how much you're willing to spend.
Then research typical used values so you can calculate whether the car you're interested in is a bargain. Details of most lots, or cars, are published well before the sale. Acquaint yourself with the conditions of sale to ensure you know what the buyer's fees and other charges are so that you know how much you can afford to bid.
Beware of multi-vendor sales, where many different cars are offered, many of them by unscrupulous types. Far better to go to a fleet sale where the cars come from one, recognised vendor and are of a fairly consistent standard and provenance.
Favour cars with an inspection report over those without.
It sounds obvious but if it's possible, try to see the car in person before the sale. Some auctions hold viewing days to allow this.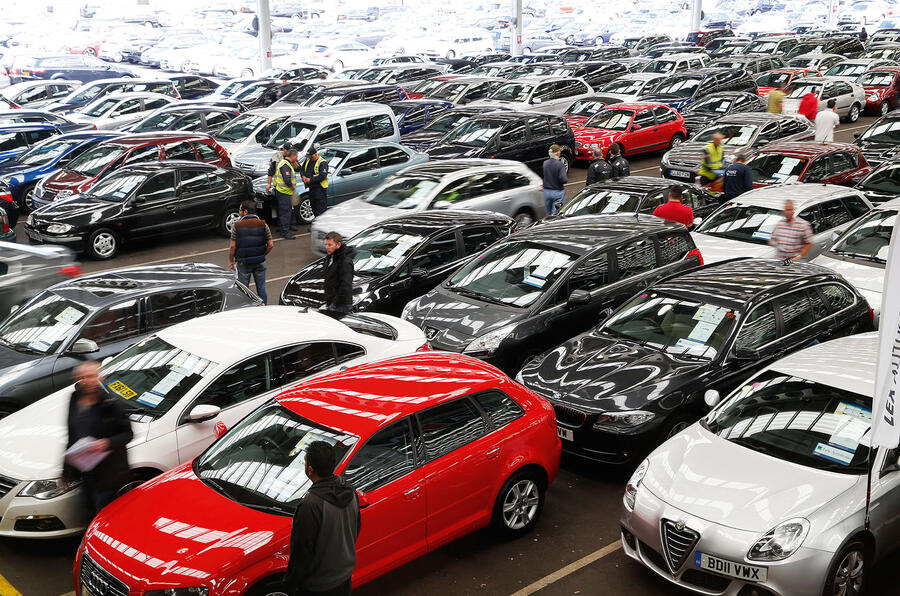 Are the cars inspected?
It depends on their age, but regardless, at smaller auctions you can expect only the simplest inspection, if any at all. For example, Anglia Car Auctions provides only a basic inspection report on modern cars valued at more than £1000. However, ahead of the sale, you can collect the key and start the engine. It also provides the services of independent experts who can help you appraise a car. For its sales of classic cars, the auction company offers no condition report.
Regarding trade-only auctions, BCA provides its Assured and Assured EV/Hybrid vehicle check service on cars that are less than eight years old. Buying a car that has been inspected is one of the biggest ways a trade buyer can reduce their risk of buying a dud. It has to be requested by the vendor so not all cars that might qualify for it are inspected. (It is expensive to commission, and if you're a big fleet seller, it can cost a small fortune.) That said, major lease companies, finance companies and dealer groups do often commission a BCA Assured report, so they're fairly safe cars to buy. The ones that are riskier are those from part-exchange sales that often have no report.
The Assured report contains more than 30 checks, including servicing reports, MOT tests and tyre tread depth. There's a charge of £40 to view the report, but if you find a fault on the car you've bought that's covered by it, you have some redress but only within 48 hours (this does not include weekends) or 500 miles after the sale ends. Don't be too worried by an engine warning light being flagged up in the report. Especially if it's a newish car, the problem may be covered by its existing manufacturer warranty. Whatever the fault, obtain evidence of it using your phone, for example, and don't try to fix it.
Manheim offers its own SureCheck inspection on cars no older than 20 years. It provides three levels of inspection: Gold, Silver, and Bronze. Each level has a different number of checks included (up to 56 per vehicle), which gives interested bidders a choice of detail when selecting vehicles to bid on.
A copy of the full inspection report is available online and a summary of the information is attached to the vehicle windscreen so it can be read before and during the auction. If a buyer spots an issue that wasn't found in the SureCheck, Manheim allows up to five days to report a problem. Any problems can be reported via a SureCheck app and an independent assessor will check the car and arrange a repair as soon as possible.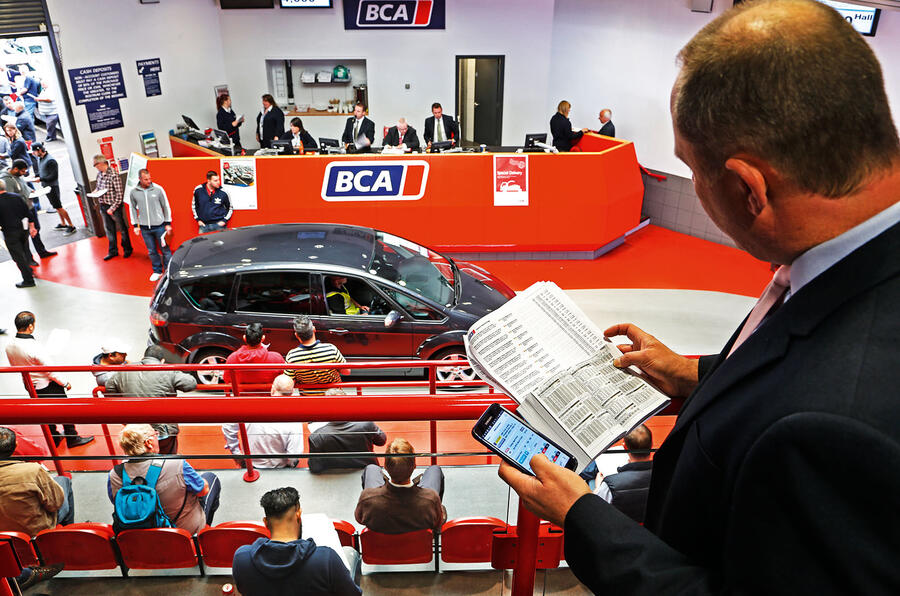 How does bidding work?
At a physical auction, the auctioneer's job is to help make the sale as clear and straightforward as possible, so ensure you pay close attention. You'll hear information about the vehicle before bidding begins, including service history information, MOT test and mileage details, plus whether there's a V5C document (logbook) available or not.
Make sure the catalogue you're given is the same as the one given to trade buyers. At some auctions, the colours of them are different, meaning you stand out as a private bidder and are fair game to traders, who might try to bid you up by competing with you before dropping out. These public catalogues may also lack helpful details such as trade values and any indication of condition. So don't take your catalogue into the auction hall.
Make sure you stand in the hall where the auctioneer can see you, and when you're ready to make a bid, signal clearly. Nods and winks and subtle signs don't always work, so raise your arm and make it really obvious.
The auctioneer will acknowledge your bid and then the fun starts, so listen out for rival bids and signal clearly each time you want to up your offer. Once the bidding has passed any reserve price (the lowest bid the vendor will accept), vehicles are sold to the highest bidder, so make sure you always stay focused and alert and you only agree to pay what you can afford.
Once the hammer goes down, you sign for the car and pay a deposit. It can take 20 to 30 minutes for an invoice to be prepared, during which time you can arrange insurance and road tax, before paying the balance and collecting your keys and the car.
With a Manheim sale, you'll need to leave your deposit on the day of the sale, and you have 24 hours to settle in full and three days to drive your vehicle away without incurring storage charges.
Once you've paid in full, you'll be given a receipt, a pass out slip so you can get the keys, plus all the vehicle documentation it has. After that, you can take the car away. If you haven't had time to arrange insurance and an MOT test, or you don't have the V5C, you won't be able to drive the vehicle away but most auctions can help you transport a vehicle to any location in mainland UK.
Are there any fees to pay?
If your bid is successful, you'll be charged a buyer's fee. This varies between auctions and is linked to the car's hammer price. At some auctions it is also linked to the bidder's level of membership, too. For example, Manheim offers five levels of membership depending on how many cars you buy each year. On a £14,000 car sold by Manheim and purchased by a basic Advantage member buying up to three vehicles per year, the fee is 4% or £600. If you're buying a classic car at one of the specialist auction houses, buyer's fees could easily be at least 12% plus VAT.
If you pay your deposit or the purchase price using your credit card, most auctions will charge a small transaction fee. There are no transaction fees when you pay using your debit card or bank transfer. If you decide to pay by cheque or bank transfer, the vehicle will only be released once those funds have cleared.
At some auctions, there may also be an indemnity fee to pay on top of the car's bid price. This is a surety that the vehicle is HPI clear to sell. At most auctions, its cost rises with the value of the car but usually starts at around £35.
The major auctions also charge traders to set up an account. Manheim, for example, charges £70 plus VAT. The same auction house charges buyers for the car's SureCheck report, too.
Do scrutinise all fees because they can add up, rendering the car you bought less of a bargain than it first appeared.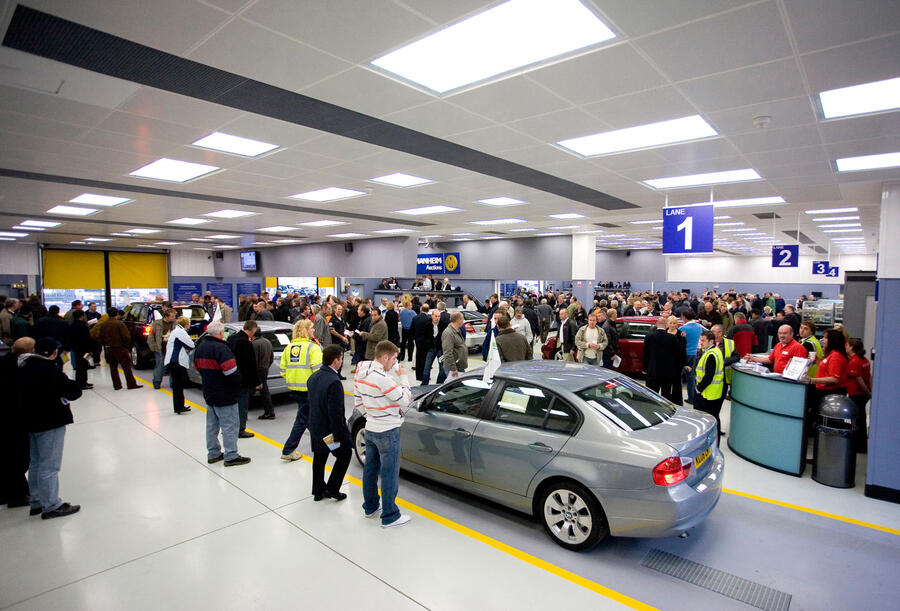 What rights do I have?
Where the car has been sold by a trader and doesn't match its description, the Sale of Goods Act 1979 may apply (check the auction company's terms and conditions). If the description of the car has been exaggerated by the auction house, the buyer may have a claim against the auction house for misrepresentation.
What about the new generation of online auctions specialising in collectible and modern classic cars?
These new auctions include Car & Classic, The Market, Trade Classics and Collecting Cars. Convenience and the promise of low (5% plus VAT) or even zero buyer's fees are their chief appeal. They're online only and anyone – traders and members of the public – can bid for the cars. All cars are exhaustively photographed and described, warts and all. The seller is liable for the accuracy of the description. You can also arrange to view a car.
As with other auctions, bidders must register first and pay a refundable deposit. Most auctions require the buyer to pay the seller directly but one, Car & Classic, allows the buyer to lodge their payment in a secure escrow account. Only when they are satisfied the car is as described is the money released to the seller.
The advice for buying from these new online companies is the same as that given for buying from more established and traditional auctions. Do your research on the company and its terms, conditions and charges and on the car you're considering buying. Know that you have few consumer rights. Finally, given you're at home bidding on your computer, don't drink and buy.
https://www.autocar.co.uk/car-news/indus...at-auction